Celebrate Halloween and the fall season with this sweet and salty Monster Munch Popcorn treat.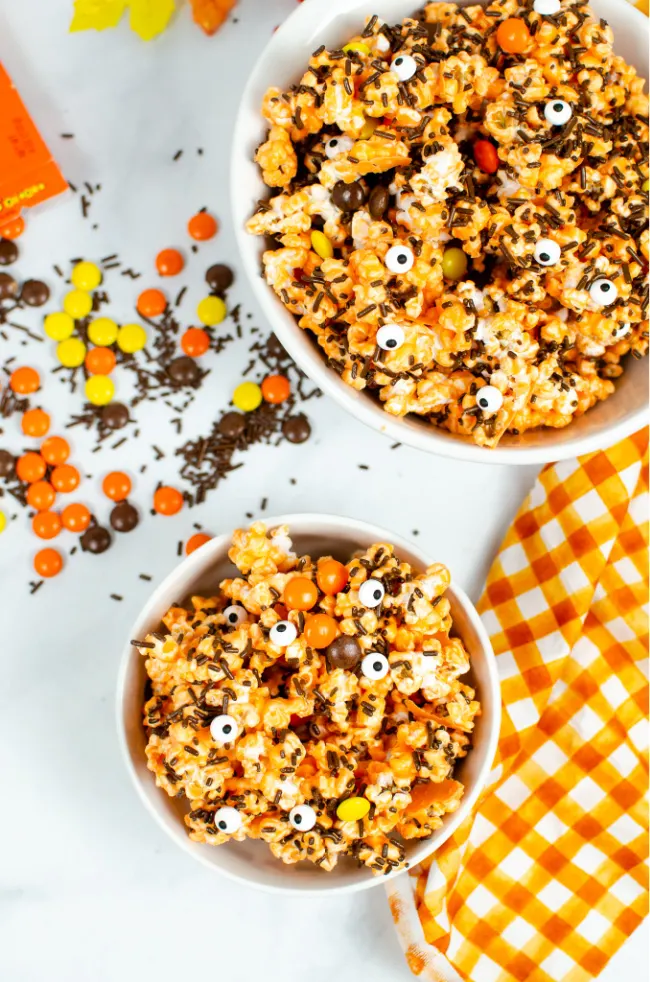 Whether you are just chilling at home with your family this year or decide to get together with friends this fun Halloween treat is just perfect.


Fair warning, it is hard to stop eating this party mix. It is highly addictive!


NOTE: I use an Instant Pot to fix this recipe but everything can be done without one easily as well. All you would need to do is pop the popcorn separately in a microwave, popcorn popper, etc.


Ingredients you will need:


2 Tablespoons Coconut Oil
1 Tablespoon Butter
½ cup of popcorn kernels
1 bag Wilton Candy Melts (Orange color or really any color you like green or purple would be fun too)
1 package Wilton Candy Eyeballs
8 oz Reese's Pieces Peanut Butter Candy
¼ cup chocolate sprinkles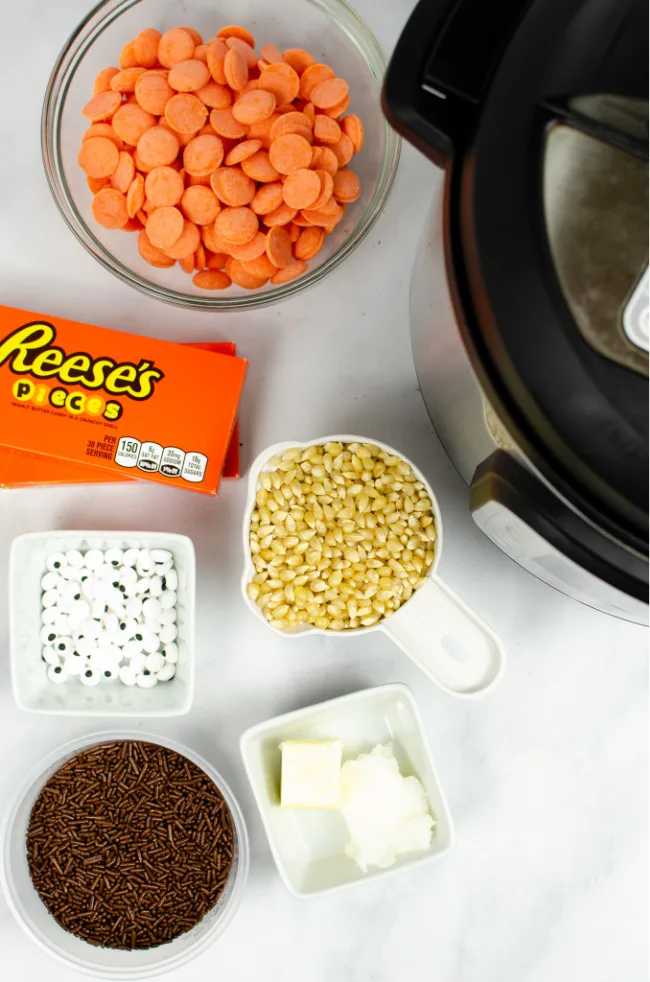 How to make Monster Munch Halloween Popcorn


With the Instant Pot set to Sauté mode, wait until it becomes hot.


When it comes hot, add in the coconut oil and butter. Stir occasionally to make sure it melts.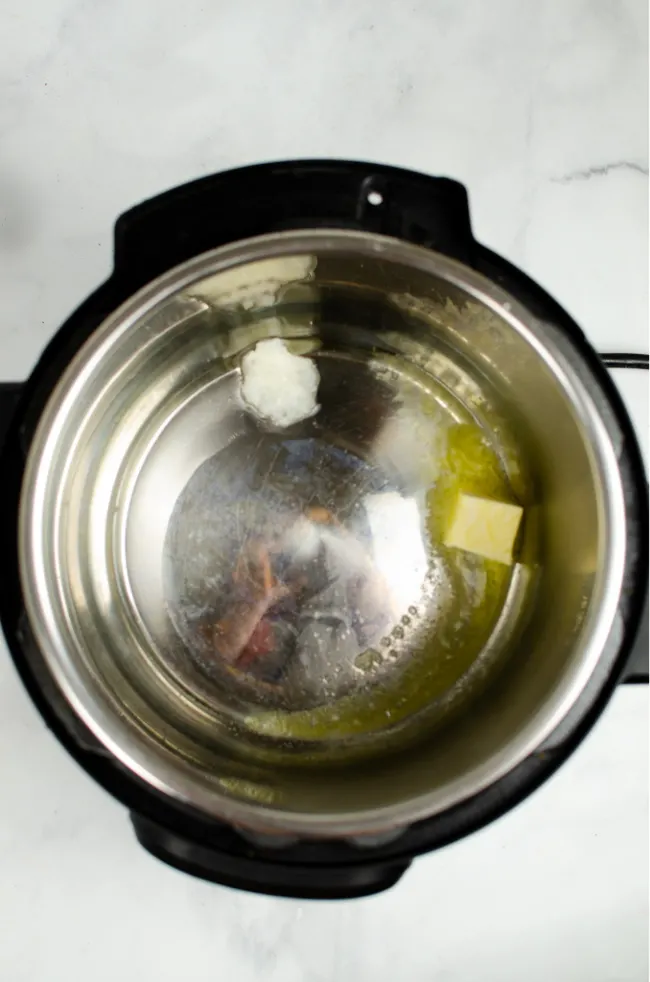 Add in your kernels and stir well to make sure each kernel is coated with the oil and butter mixture.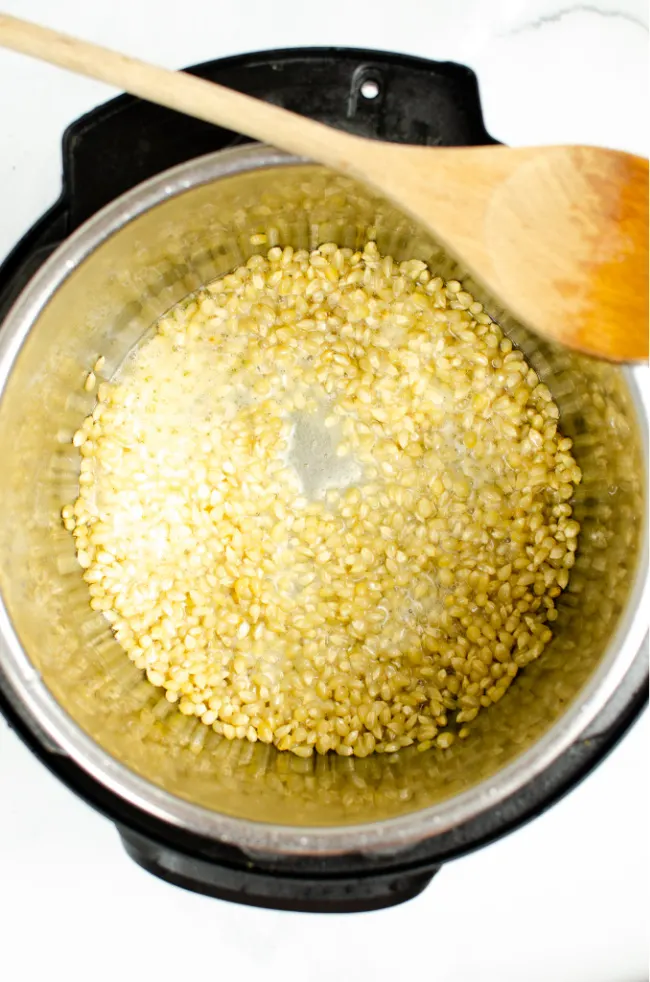 Place the lid on the Instant Pot, and set the value to OPEN, keeping it on sauté mode.


Set a timer for 5 minutes and allow the popcorn to pop.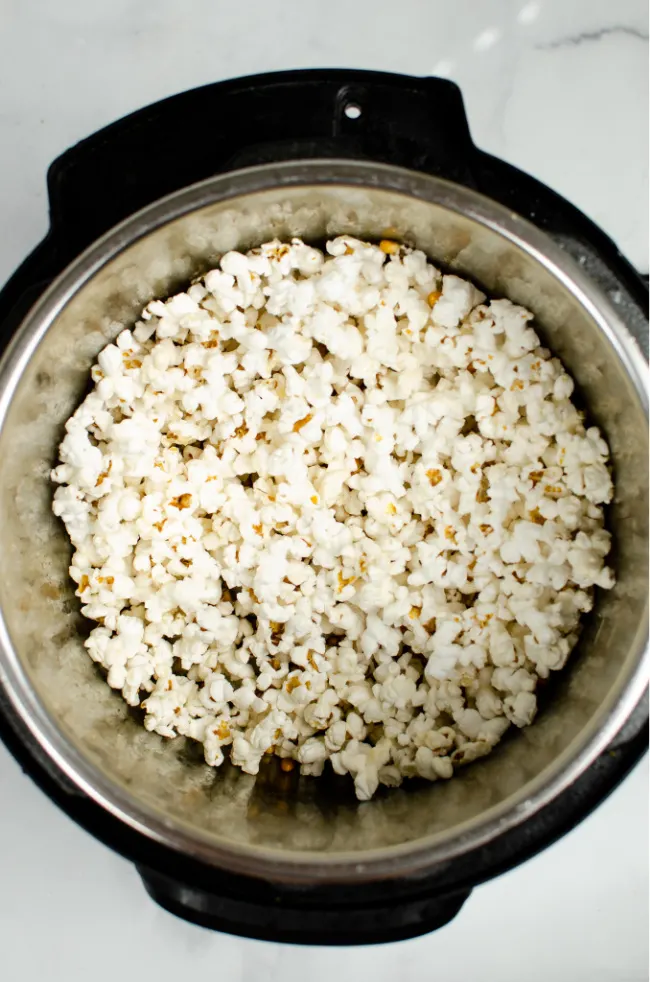 While the popcorn is popping, melt your candy melts.


Place them in a microwave-safe bowl, and microwave for 30 second intervals, stirring after each set. Continue to do this until the melts are completely melted.


After 5 minutes, turn off the sauté function by pressing cancel. A few of the kernels may continue to pop, so please be careful.


Place the popcorn on a cookie sheet with parchment paper. Pour the orange chocolate over the popcorn. Mix well.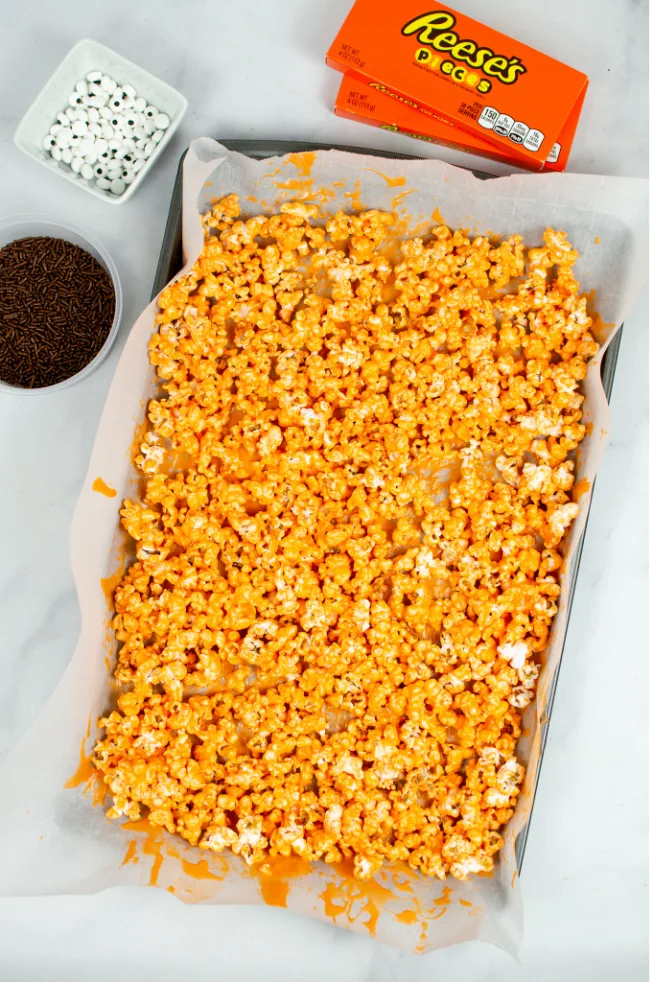 Add randomly the eyeballs, Reese's Pieces, and chocolate sprinkles. Add as much as you want to enjoy this spooky treat!


You can even add in other items like a chocolate drizzle over the top, pretzel pieces, candy corn, switch out Reese's pieces for m&m's, or add both. There are all sorts of ways you can make this treat your own.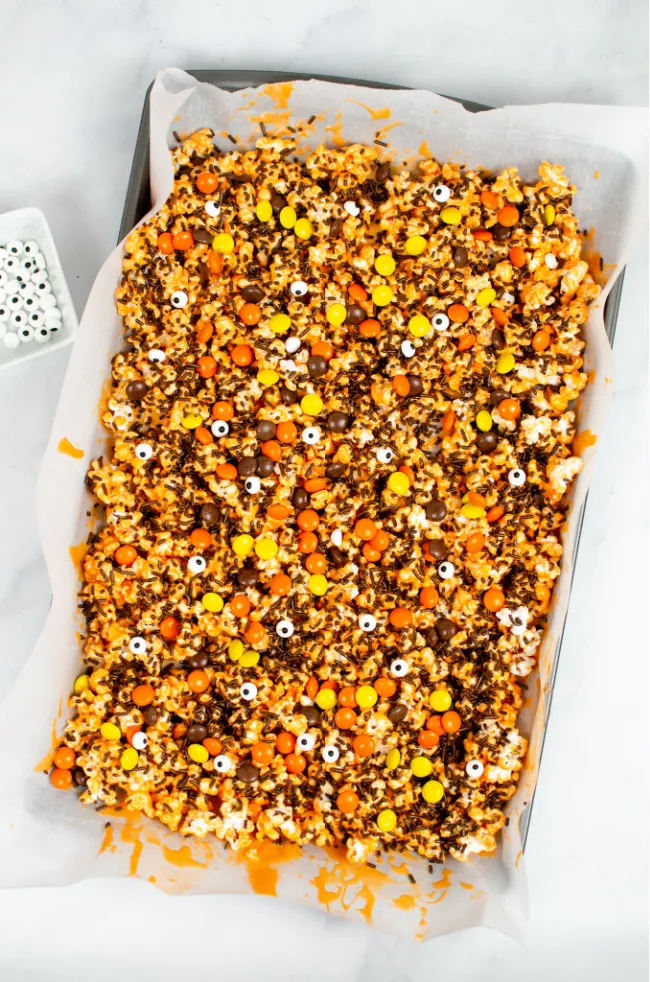 What candy goes best with popcorn?


Reese's Pieces (I mean…)
Peanut M&M's
Regular M&M's
Toffee Pieces
Butterfinger Bites
Milk Duds
Candy Corn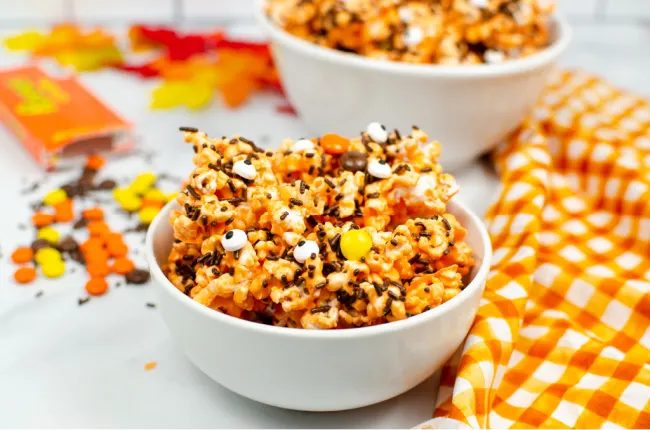 EVEN MORE YUMMY HALLOWEEN TREATS


Want to print this Monster Munch Popcorn Recipe?|