This Jack Skellington Salt Dough Ornament is a great way to celebrate Halloween or any holiday and show your Nightmare Before Christmas love!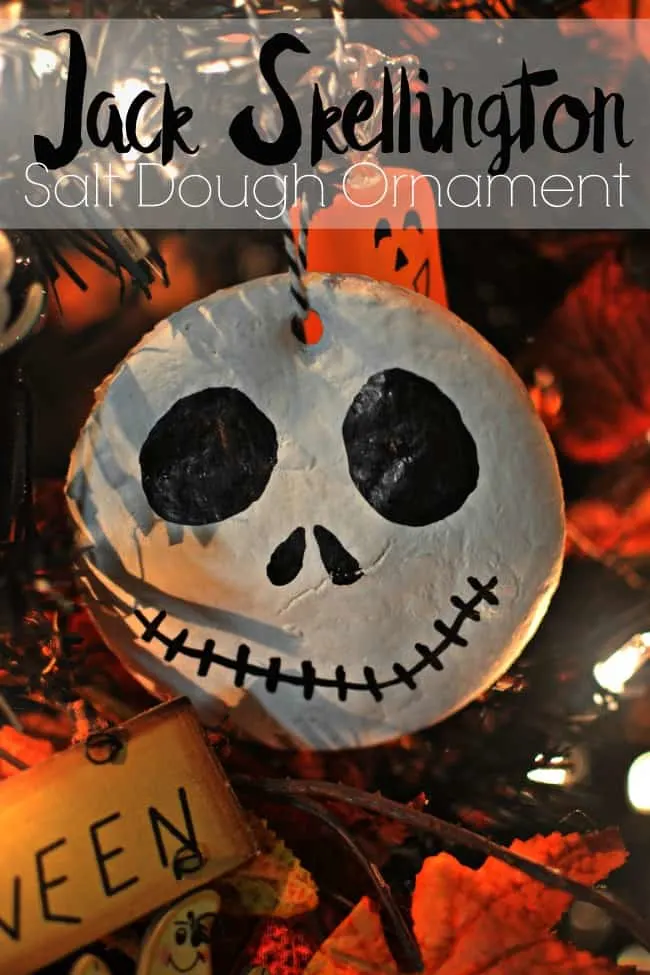 "Sorry, I haven't even introduced myself. I'm Jack Skellington! Halloween Town is my town. I'm the king of nightmares and the master of terror! If you want chills and horror, you've come to the right place!"


Love this Halloween movie or is it really a Christmas movie? Hmmm! Either way, I knew that my Halloween tree needed this ornament addition.


So I broke out the salt and flour and got to make a Jack Skellington Salt Dough Ornament. I love the way he looks on my tree and it's just a bonus that he was super simple to make.


Supplies you need to make a Jack Skeelington Salt Dough Ornament!


1 Cup Salt
4 Cups Flour
1½ Cups Warm Water
Straw (to make the string hole)
White Craft Paint
Black Sharpie (or black craft paint)
Paint Sealer (optional)


This recipe will make several salt dough ornaments but if you want to just create one Jack Skellington you can 1/4 it.


If you want to make different ornaments for your Christmas tree then use the same recipe and any of your favorite cookie cutters.


How to make a Jack Skellington Salt Dough Ornament!


Combine your salt and water in a bowl. Add in your flour. (the pictures below are flipped but you get the idea)

Knead until dough forms.

Use a rolling pin to roll out your dough until it's approximately ¼″ thick.

Using a round cookie cutter cut out a round shape for Jack's face.

Poke hole in the top with a straw. Don't forget to do this part otherwise you won't be able to hang your ornament.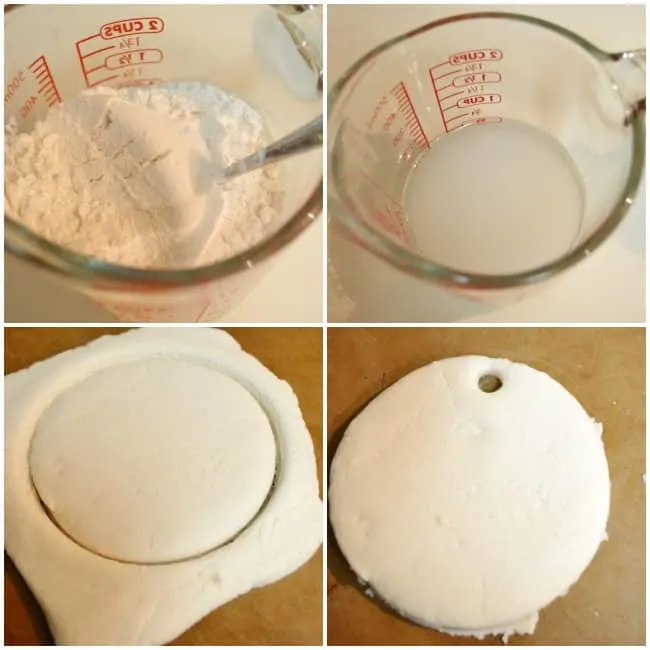 Bake at 250 for 2 hours.

Once your ornament is baked and cooled paint it with white craft paint.

After the paint dries use either black craft paint or a sharpie and draw on his face.

This is optional but recommended to top with sealer for a long-lasting ornament.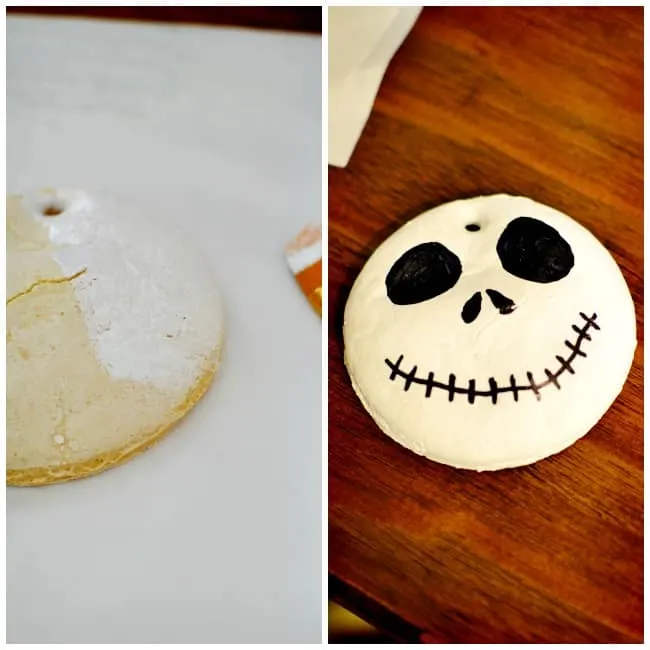 "Look at this mysterious door! Just looking at it makes one's bones tingle! Now then, come closer. I have something to tell you." – Nightmare Before Christmas


This would be a great crafting with kids idea as you can bake up a whole batch of ornaments and let them decorate the faces and make Jack look all sorts of happy or scary.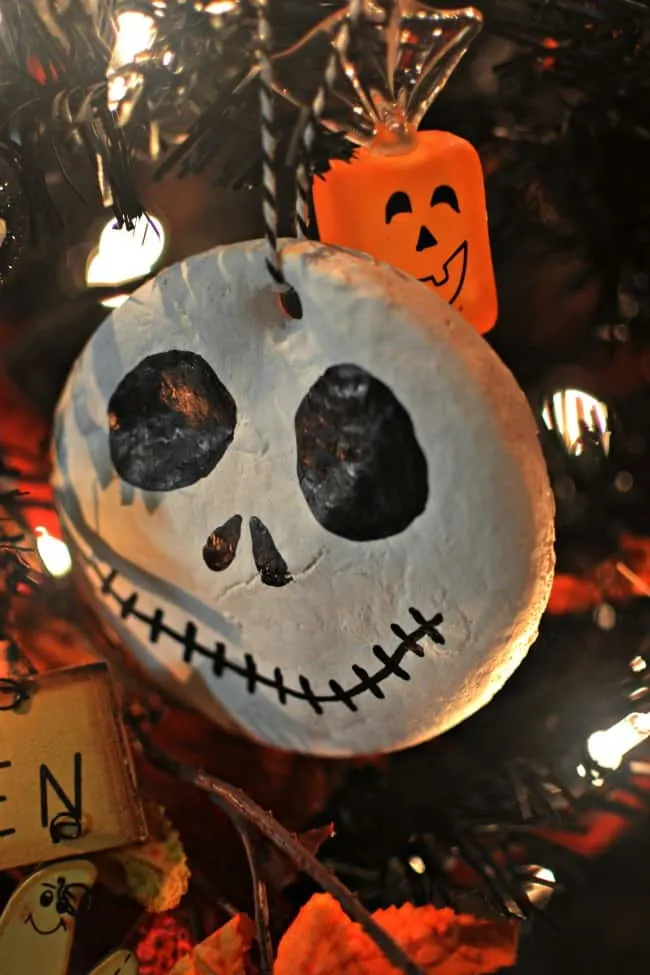 Be sure to check out all the other fun Halloween crafts you can make here at Today's Creative Ideas.


Want to print or save the instructions for this Jack Skelling Salt Dough Ornament!