This may be a Popsicle Stick Haunted Window but it is also one not-so-spooky, adorably cute, Halloween Craft for kids.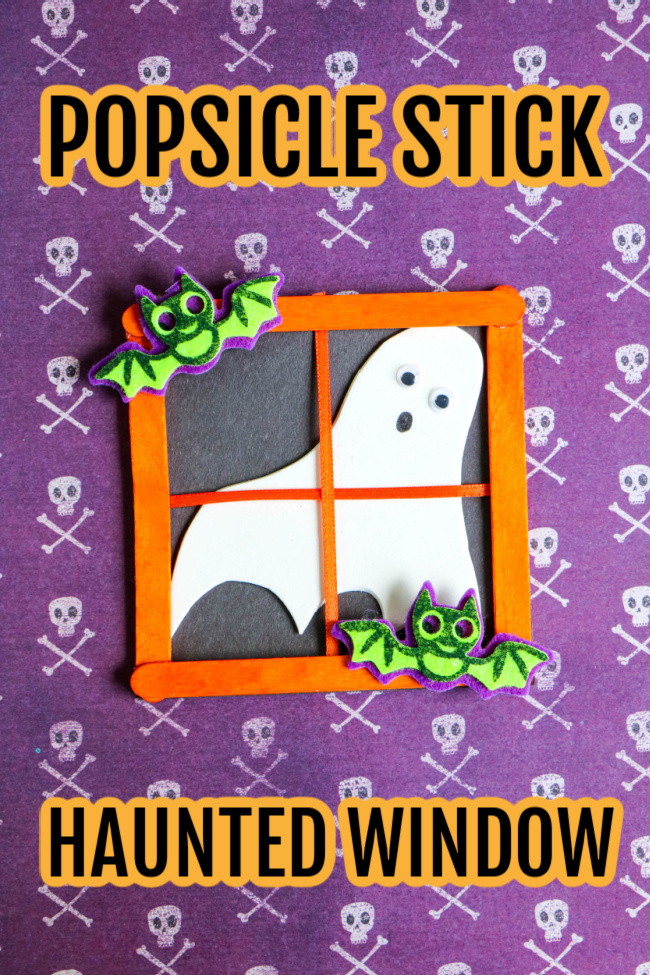 Popsicle stick crafts have been a Halloween favorite around here at Today's Creative and we are always looking for new ones to add to the bunch.


This cutie, a haunted window is no exception.


Materials you will need:


4 orange popsicle sticks (or natural popsicle sticks painted orange)
Orange ribbon or strips of orange foam
1 white foam sheet
1 sheet black cardstock or construction paper
2 small wiggly eyes
Optional Self-adhesive Halloween felt shapes (pictured: from Dollar Tree)
Pencil
Black permanent marker
Glue dots or Glue Gun and Sticks
Scissors




How to make a popsicle stick Haunted window Halloween craft for kids!


Attach the four popsicle sticks using glue dots or hot glue to create a square frame.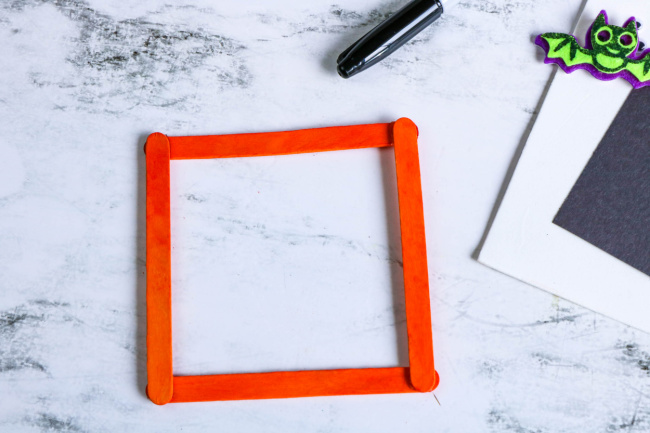 Lay the frame over the black cardstock and trace the shape using a pencil. Cut the square from the black cardstock and set aside.




Lay the frame over the backside of the white foam and trace the inside of the square.


Draw a ghost shape to fill the inside of the square.


Cut the ghost from the foam and attach the ghost to the black cardstock square.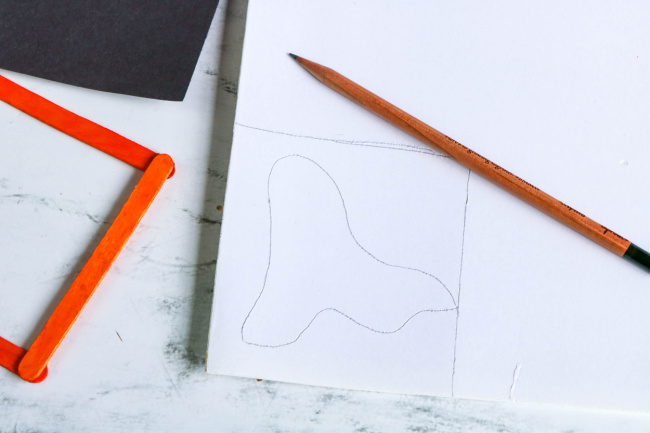 Cut two pieces of ribbon to fit the back of the frame in a perpendicular design. Attach the ribbon using glue dots or hot glue.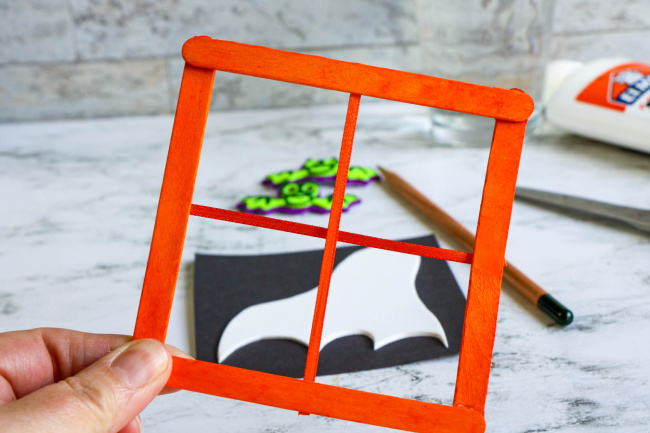 Add additional glue dots to the corner of the frame and press over the ghost and black cardstock to attach.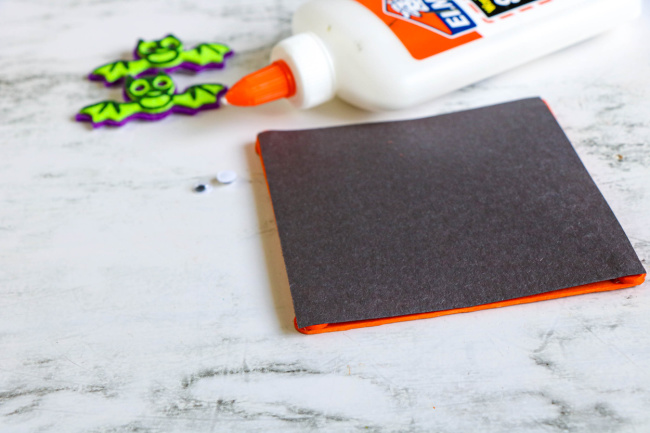 Position the wiggly eyes on the ghost, attaching them with glue.


Use the black permanent marker to draw a mouth.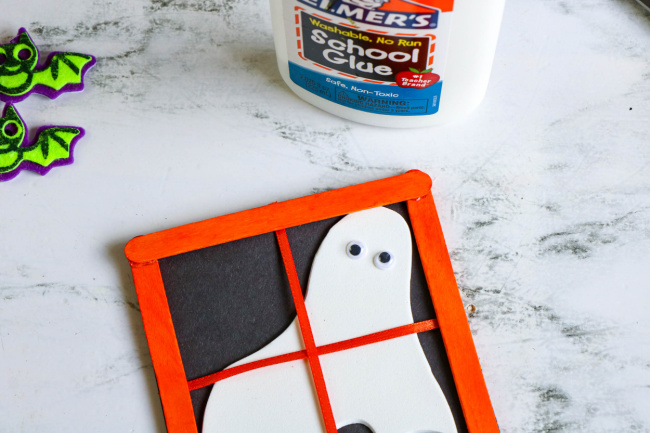 Optional you can attach Halloween felt shapes to the corners of the frame for that added cuteness.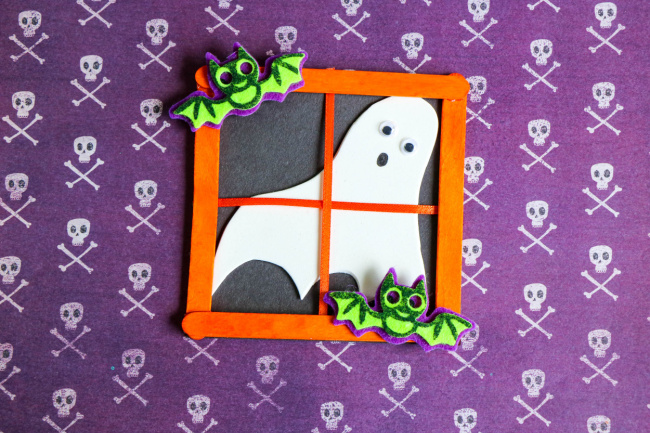 :: SHOP THIS POST ::




Even more super cute Halloween Popsicle Stick Crafts for Kids!




Want to print these Popsicle Stick Haunted Window Instructions?