This little popsicle stick Frankenstein is perfect for crafting with your kids this Halloween. You can also attach a magnet and hang him on your fridge.
Last year I crafted up some fun popsicle stick crafts for my crafting with kids series. They went over so well that I am back again this year with another Halloween one. I have done Frankenstein Pops and a Frankenstein candy dish already this year so I figured why not a popsicle stick Frankenstein. He is crazy simple and a lot of fun too.
Supplies you will need:
(This post contains affiliate links.)
Directions:
Start off by painting 8 craft sticks green and 1 craft stick gray.
Glue on your gray craft stick to your cardstock or cardboard for his bolts. It really doesn't matter what you use for the backing just as long as it is strong enough to support the sticks. Also, make sure that you cut your backing so that it's not longer or wider than the Popsicle sticks. Now glue on your green on top of your gray stick and down to the card stock as well. Because the gray stick makes the green ones offset a little you will need to pick the craft up and make sure the card stock is sticking to the green sticks as well. Allow to dry!
Now that he is completely dry you can attach his wiggly eyes with craft glue and either use black craft paint or a sharpie create the rest of his face and hair.
Lastly, attach a magnet to the back of your Frankenstein if you want him to be a magnet. I recommend a .75 inch adhesive magnet to hold it up.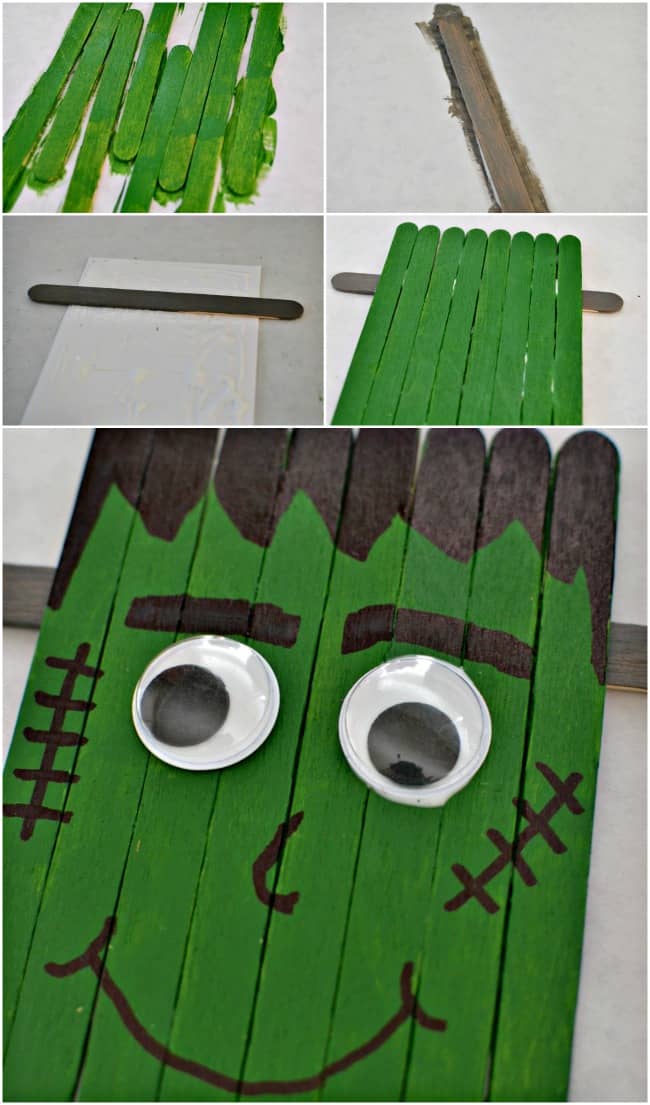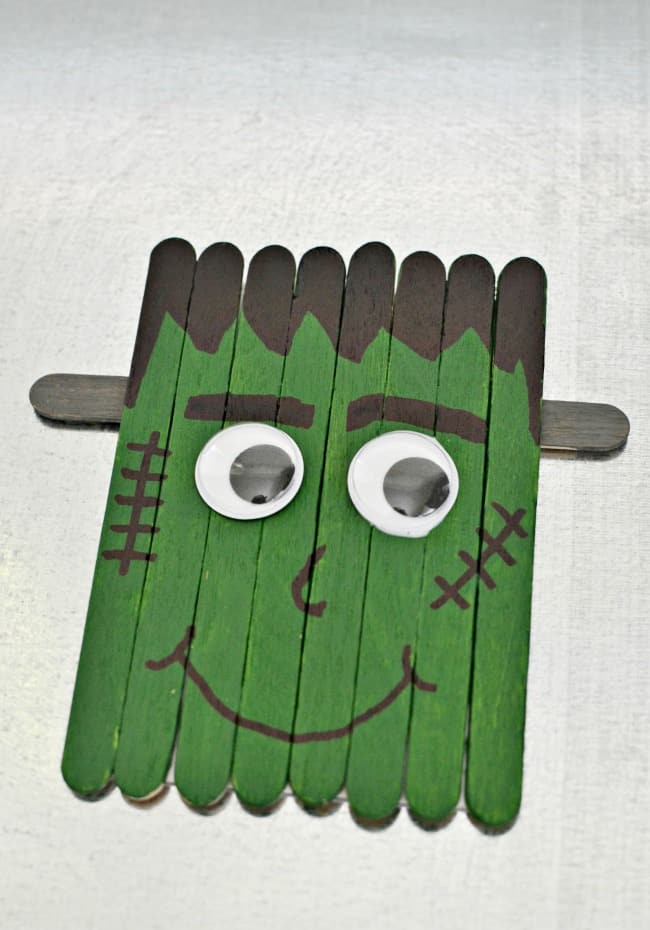 If you loved this Popsicle Stick Frankenstein you also might like…
---