This paper plate rockin' spider craft is a fun and easy-to-make craft for kids this Halloween season.


You might not love real spiders but these paper plate spiders are REALLY cute and you certainly won't mind having them rocking around.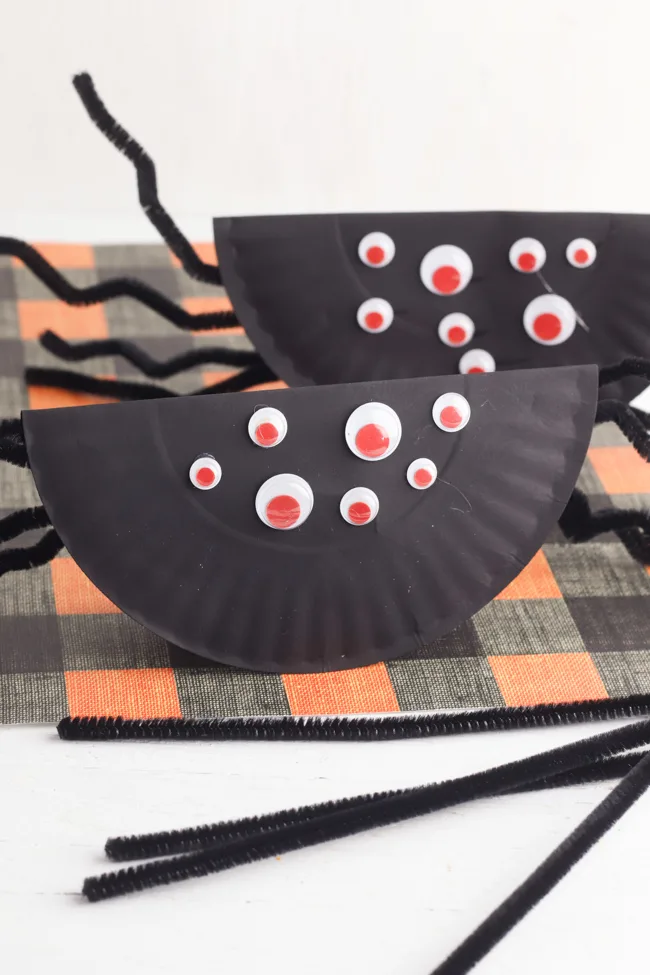 These cute little Halloween spiders make the perfect classroom craft or just an adorable decoration for home.


They also make a great craft for learning about spiders in your homeschool classroom, perfect for toddlers, preschoolers, and early elementary-aged children. Let's be real, even I find these little paper plate crafts fun to put together, especially when you are enjoying the time spent crafting with your kiddos.


So let's get ready to have some creepy crawly fun and learn how to make a paper plate spider craft today.


Supplies needed for this paper plate Halloween craft


Paper Plates (You can use dessert sized paper plates as well as dinner plates to create different size spiders)
Black Paint (We painted them black but you could certainly paint them in any of your favorite colors.)
Paintbrush
Black Pipe Cleaners
Red Googly Eyes
Glue


How to make an easy paper plate rockin' spider craft


Paint the paper plate black and allow it to dry completely.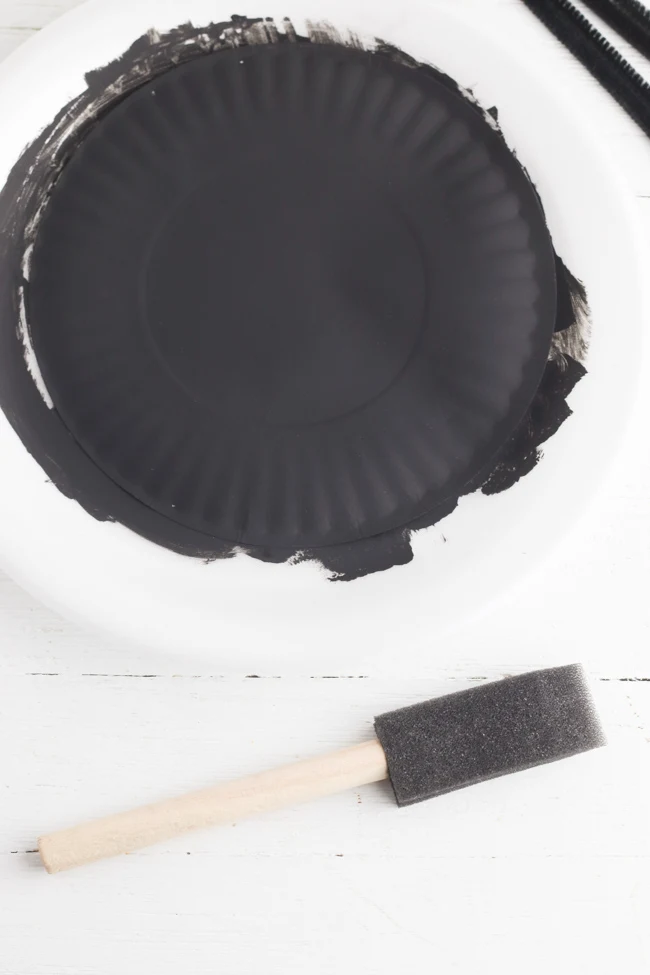 Fold the plate in half.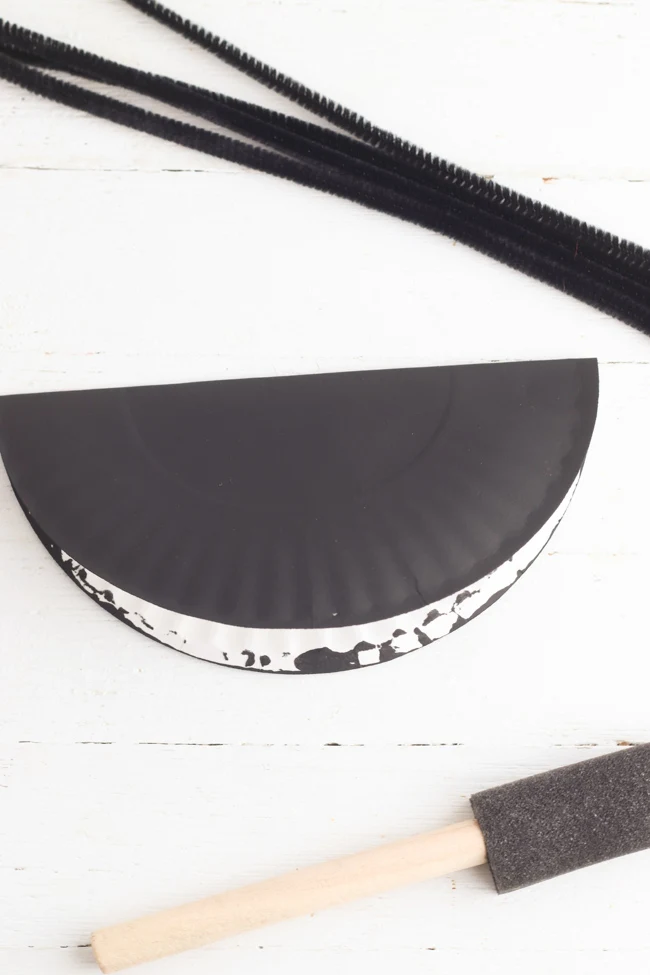 Twist four black pipe cleaners together in the middle, the spread the ends apart to create legs.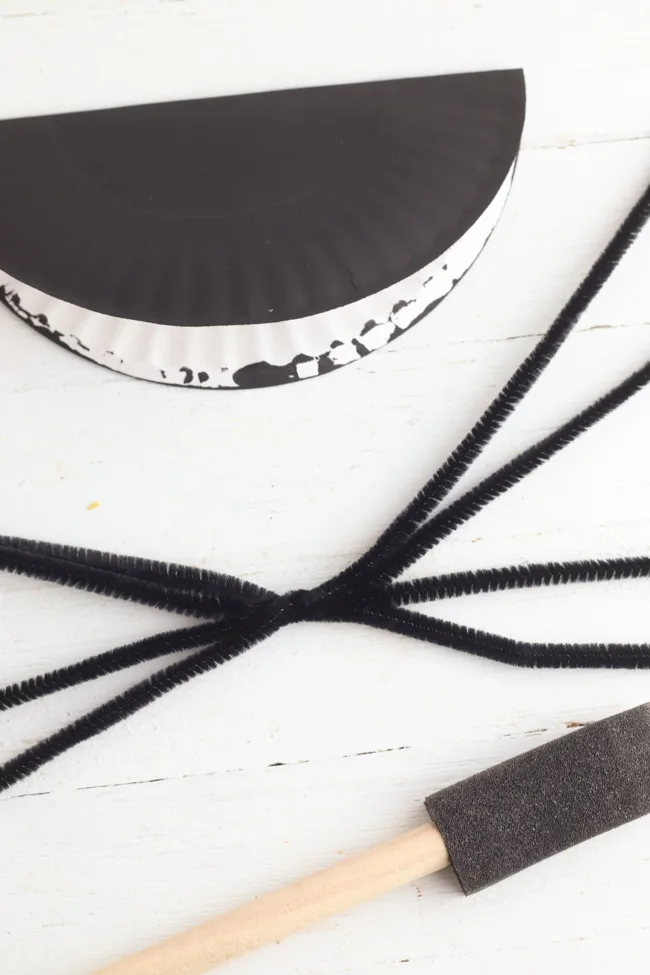 Glue the center of the leg bundle inside the fold of the paper plate.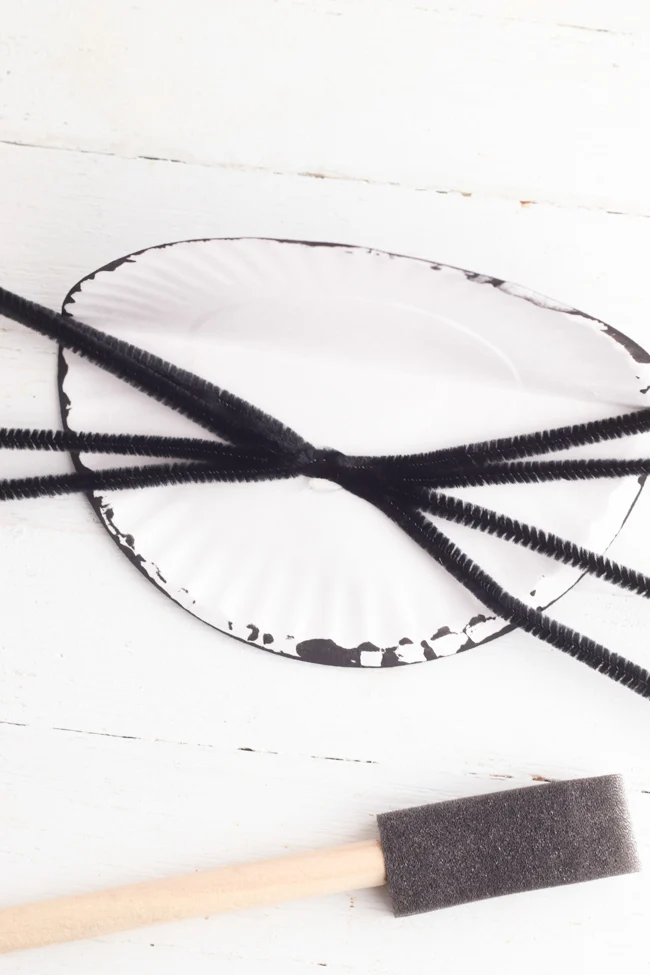 Bend the pipe cleaners to create zig-zags.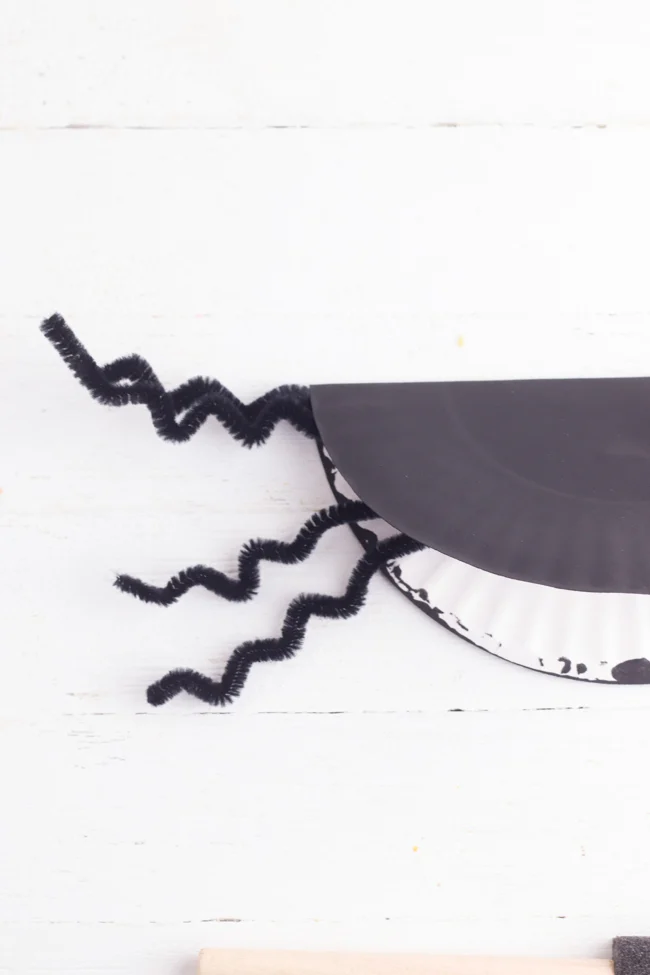 Glue several red googly eyes to the front of the spider.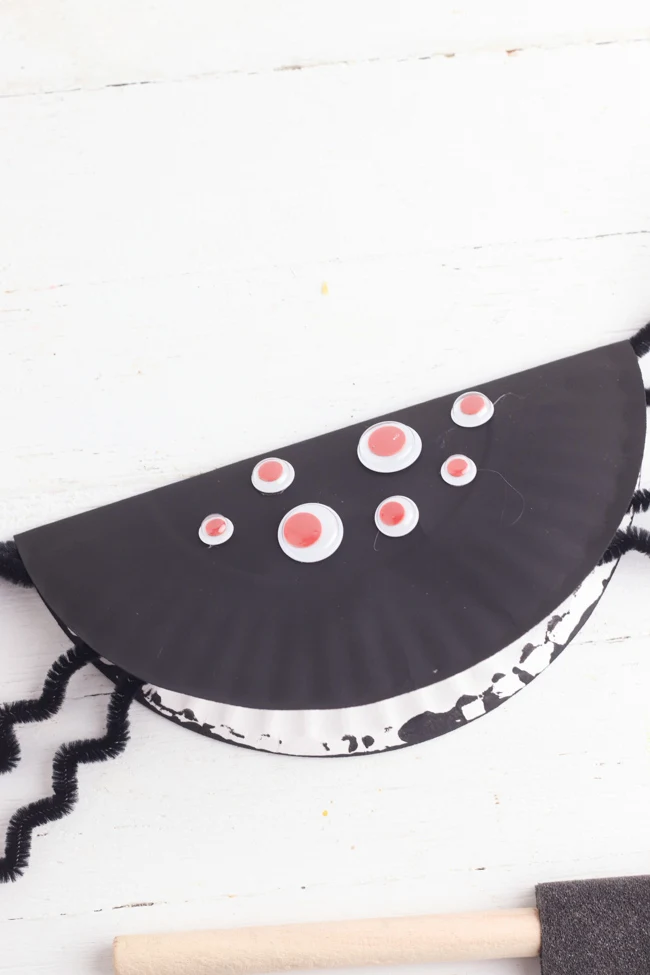 Set the spider upright on the ends of the paper plate. Push down one side of the plate with your finger to make the spider rock.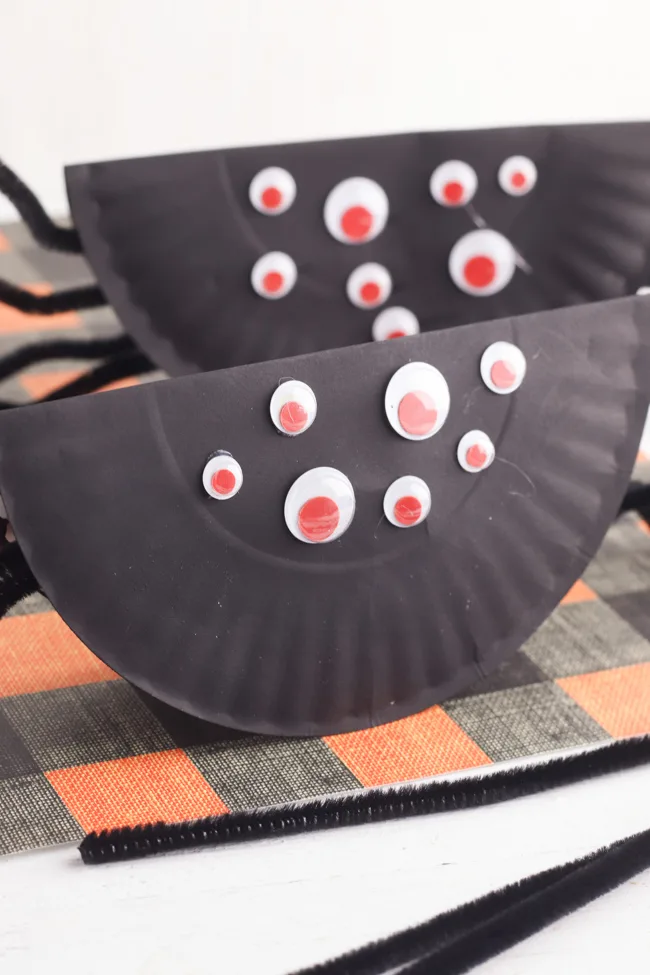 Looking for children's books about spiders?


Want to combine some educational time with a craft project? Here are some fun book recommendations that you can purchase or check out at your local library that will go along with these rockin' spiders perfectly.




Don't forget to check out our paper plate crafts if you are looking for more fun ways to craft with paper plates at home or at school. Plus I have even added in some other fun Halloween crafts as well.


Want to print or save the details for this paper plate rockin' spider craft?