If you are looking for fun crafting with kids projects to do today this super cute paper plate fish is a great one.


It would go great as an ocean-themed unit study for all of you homeschool moms or pre-k/kinder teachers too.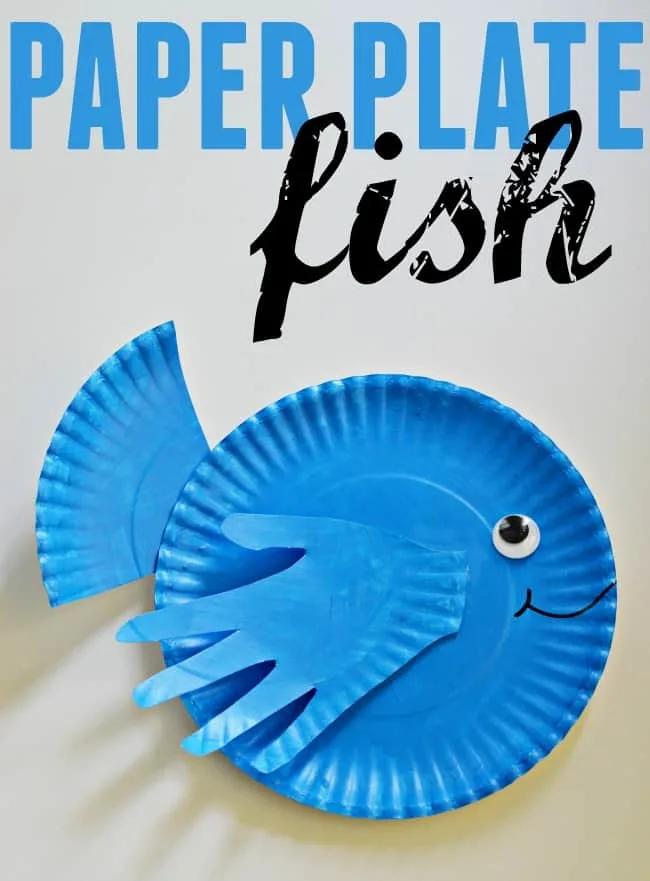 How to Make a Paper Plate Fish Craft for Preschoolers


Paint 2 paper plates the color of your choosing. My daughter's favorite color is blue so her fish was definitely going to be blue.


Once you have finished painting and allowed it to dry, take one plate and cut out your handprint and a fin.


Glue on your hand print, fin, back fin, and eye.


Using a sharpie draw on a cute little mouth. You could also cut out a little triangle for an open-mouth look.