Learn how to make this fun pom-pom paper plate bunny craft that is simple enough for even the youngest crafters to make.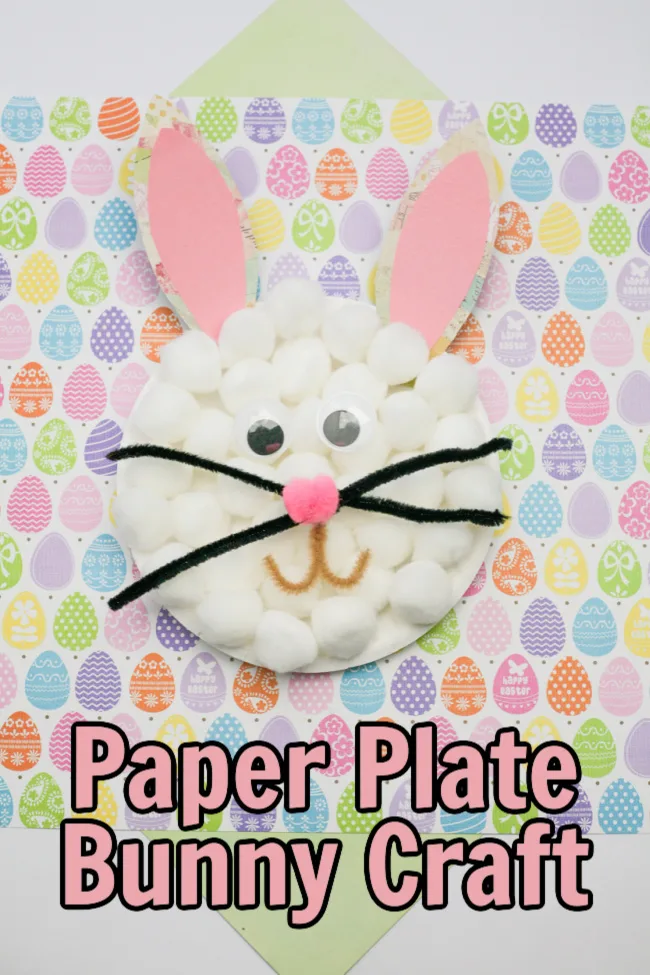 Whether at home or in the classroom, this fun, fluffy, and adorable paper plate craft is perfect to make for Easter, Spring, or any day of the week.


Supplies you need to make this pom pom bunny craft

paper plate
white pom poms (or cotton balls work too)
2 black pipe cleaners
1 light brown pipe cleaner
2 pieces of construction paper or decorative paper
2 googly eyes
Glue or glue dots
Scissors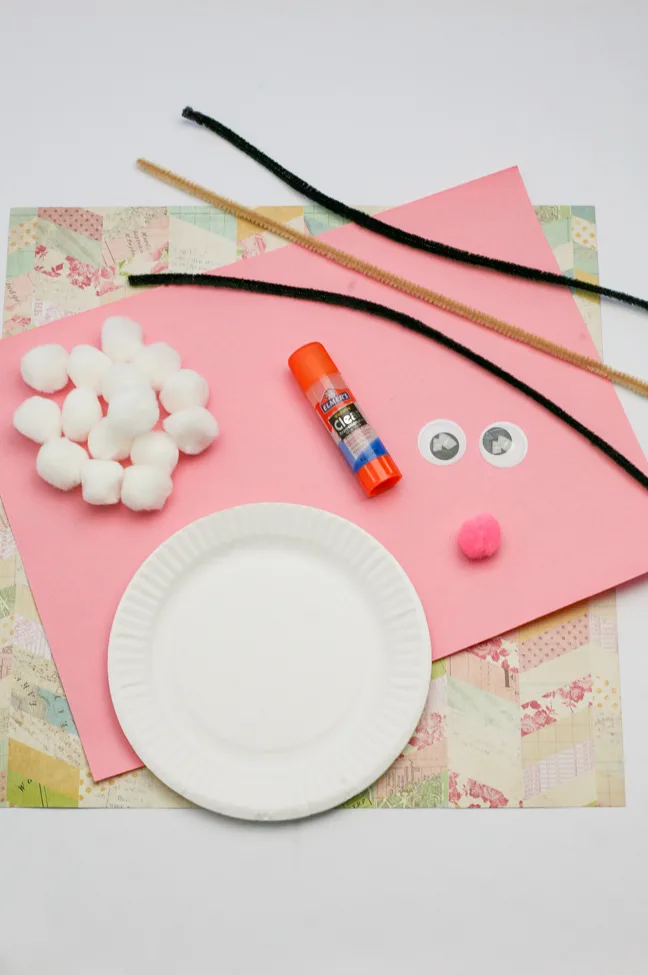 How to make a pom pom paper plate bunny craft!


On a paper plate, glue down about 40 white pom poms starting from the edge and work your way into the center.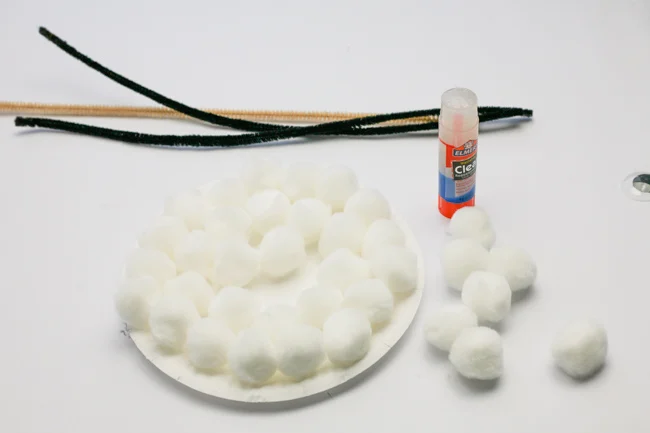 While the pom poms are drying cut out two large ears of about 4" long on one sheet of paper. Cut two smaller bunny ears on the other piece of paper of about 3".

We used a decorative piece for the back and pink construction paper for the inner ear. You can choose whatever colors you like. A good option would be pink outer and white inner.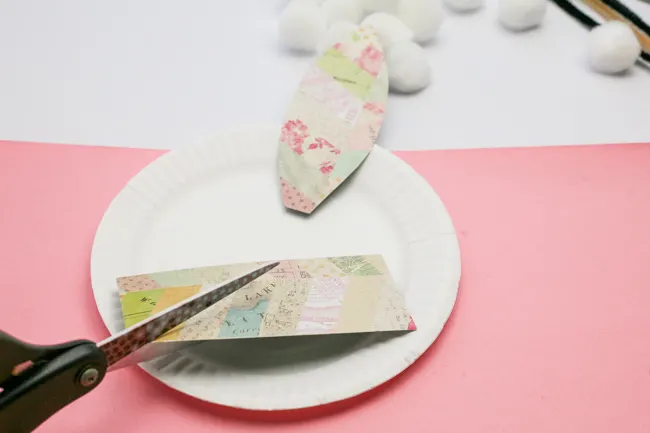 Glue the smaller ear onto the larger ears and glue them to the top of the paper plate.

Twist the black pipe cleaners in the middle and glue them on top of the pom-poms. Let dry!

Add the pink pom in between the middle of the black pipe cleaners.

Cut the light brown pipe cleaner in half. Take one half and fold it into a bunny mouth and place it under the whiskers.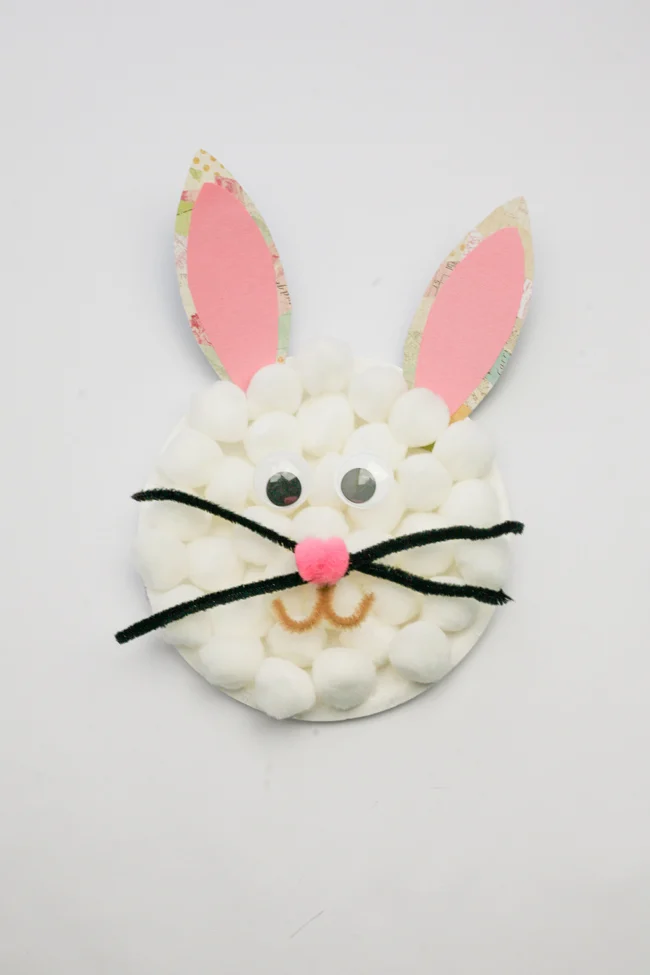 More paper plate and bunny crafts



Want to print or save these instructions for creating a paper plate bunny?