This Paper Plate Gingerbread Man is a cute and fun way to spend the afternoon and enjoying a Christmas activity.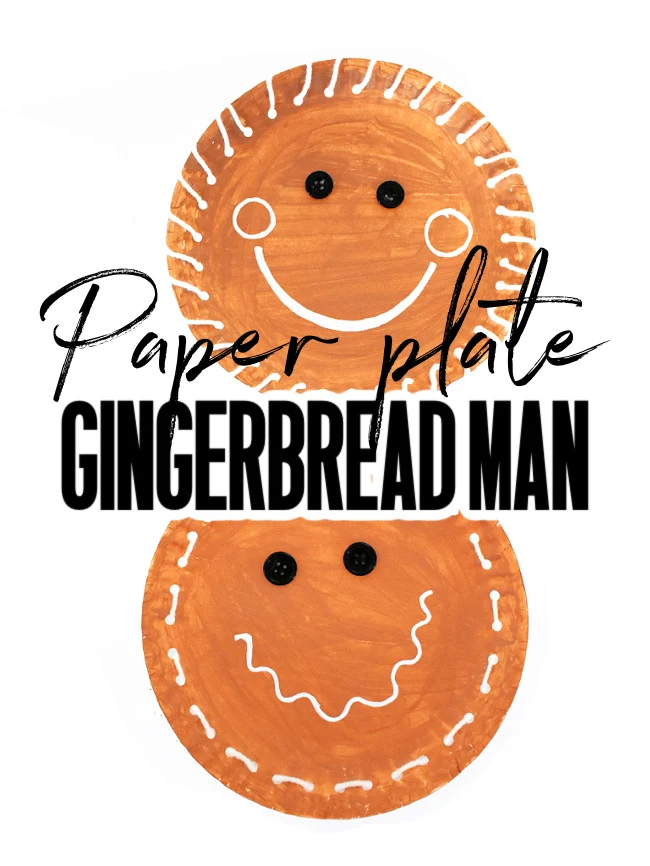 Paper plate crafts are also a favorite around here as they are a great way to get creative but with very little cost involved.


And this little Gingerbread guy is certain to steal your heart! He's so adorable and the perfect craft for Christmas.


I bet lots of you already have on hand the supplies you will need. Speaking of supplies…


Materials you will need:


Paper Plates
White Yarn
Light Brown Acrylic Paint (or a mix of brown, red, yellow)
White Marker
Paint Brush
Scissors
Glue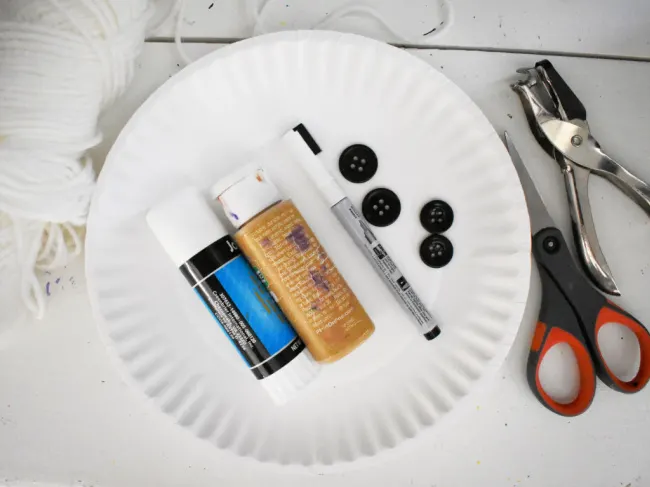 How to Make a Paper Plate Gingerbread Man Craft for Kids!


Begin by painting your paper plate a light brown color.


If you don't have a light brown on hand you can make the perfect gingerbread color by mixing brown, a touch of red, and a small amount of yellow.


Once you have finished painting your plate, let it dry.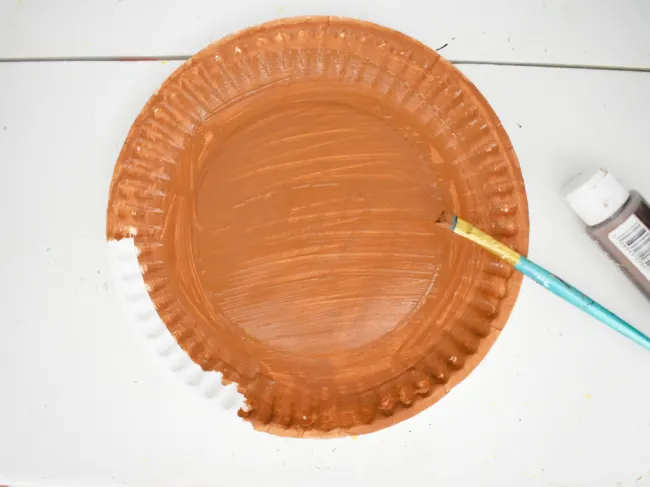 The next step is to punch holes all around the outside edge of the paper plate.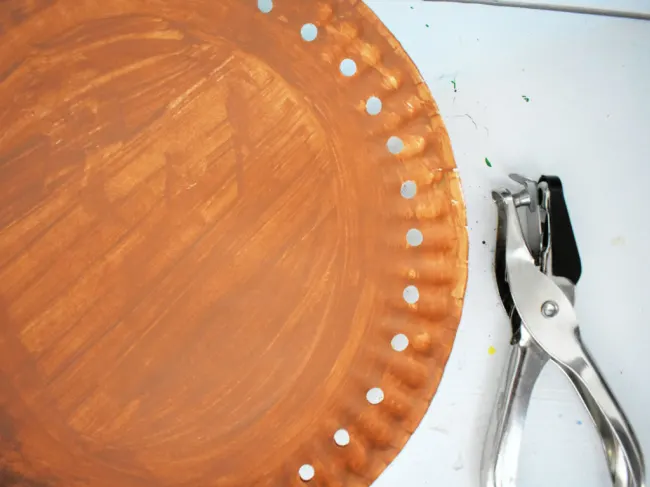 Cut a long strand of yarn and tape one end to the back of the paper plate.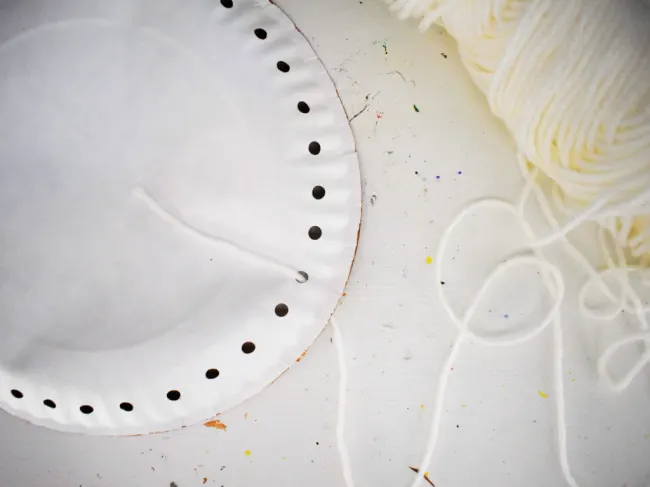 Put a piece of tape around the other end so that it won't unravel while lacing.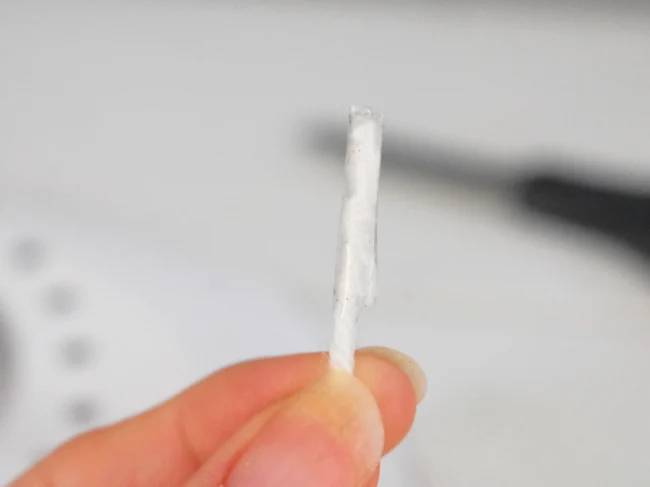 Begin lacing the edge of the paper plate. You can either go around the edge or in and out like sewing.


I attached a photo of how it looks both ways so you can make the decision on how you prefer it best or you can do like we did and create both.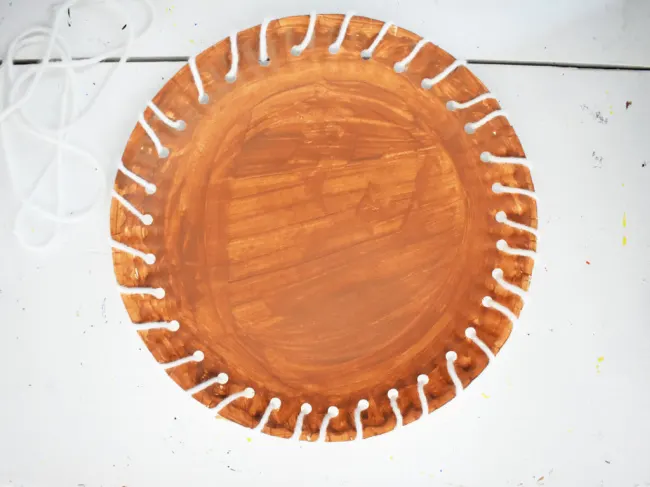 Once you're all the way around, tape the final end to the back of the plate, as well.


Now that you have the lacing done you can draw a fun gingerbread man mouth with your white marker. You can draw circles for cheeks, too.


Finally, glue two black buttons in place for the eyes.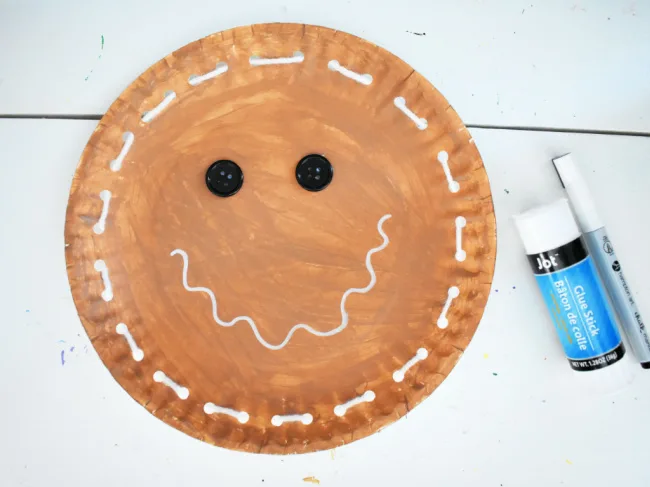 If you wanted to turn one of these little cuties into a gingerbread girl you could always cut out a cute bow from construction paper and glue it on as well.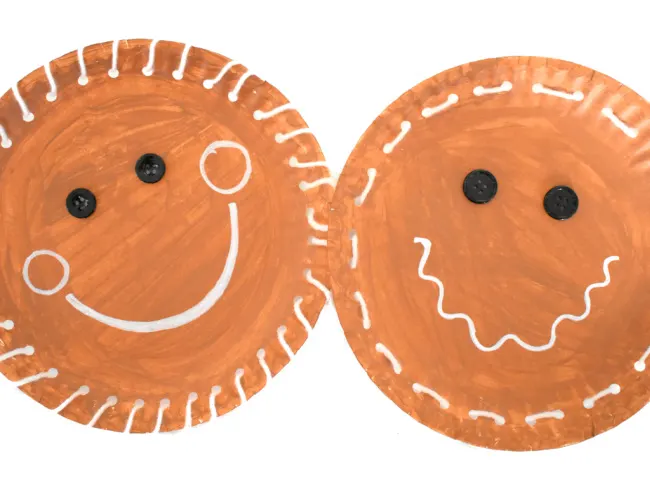 Even more cute Christmas crafts you don't want to miss!


Want to print the instructions for this Paper Plate Gingerbread Man Craft for Kids?