Patriotic Edible Sugar Cookie Dough – This egg-less sugar cookie dough is packed with patriotic sprinkles to bring you one yummy and festive treat.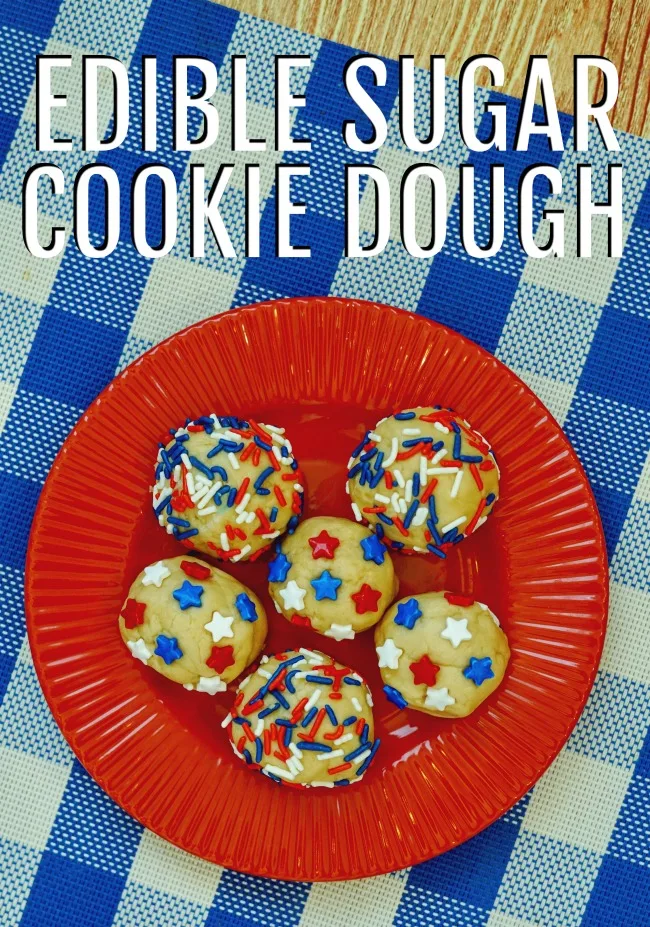 For a lot of us, myself included, eating the dough is the best part of baking cookies.


When they came out with the ability to just buy edible dough this girl was so excited, but compared to regular dough it can be kind of pricy for the amount you get.


Which is the reason why I have come up with a recipe to make it at home anytime.


Ingredients you need for Edible Sugar Cookie Dough


1 cup flour
1/2 cup butter (Room Temperature)
1/3 cup sugar
1 tablespoon vanilla
2-3 tablespoons milk
Patriotic Sprinkles (or you can change this up to any sprinkles you love… rainbow, various holidays, etc)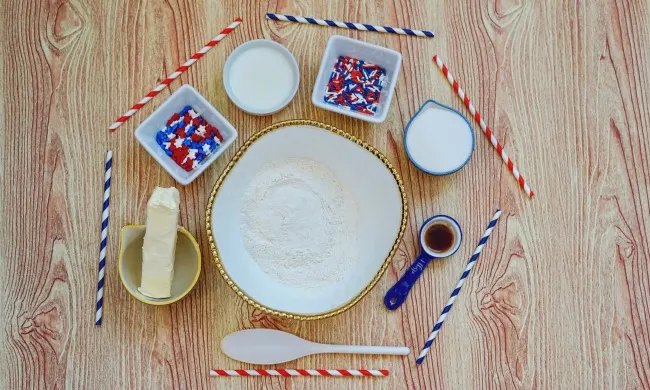 Directions to make Edible Sugar Cookie Dough


Microwave the flour for 2 minutes in a microwave-safe bowl or if you prefer to bake for safety spread the flour onto a baking sheet and bake for approximately 12 minutes at 350 degrees. Allow the flour to cool before using it.

Once heated, add butter and sugar to the flour.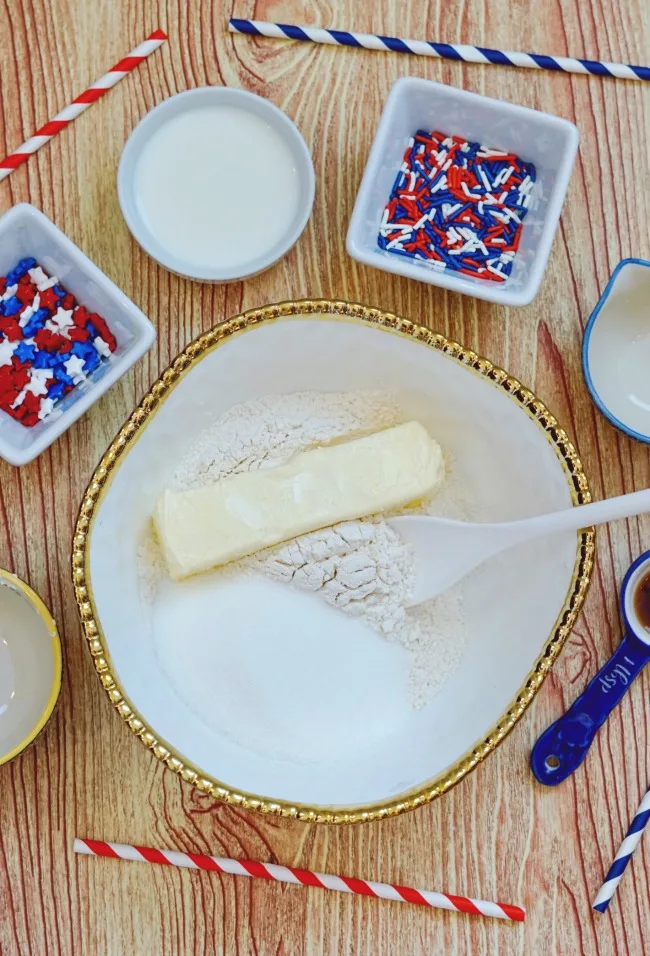 Mix well

Add vanilla & milk. Start off with 2 tablespoons. Add more if needed.




Mix well.

Add sprinkles to your liking.

Serve & enjoy!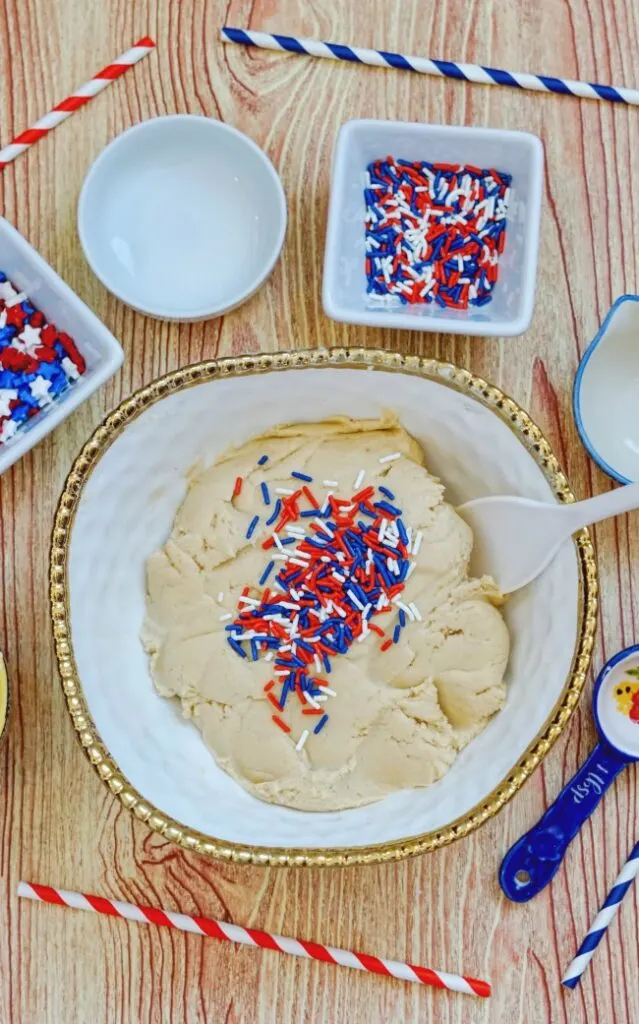 You can store this in the fridge for about a week otherwise freeze what you don't plan to eat. It will last up to 2 months in the freezer.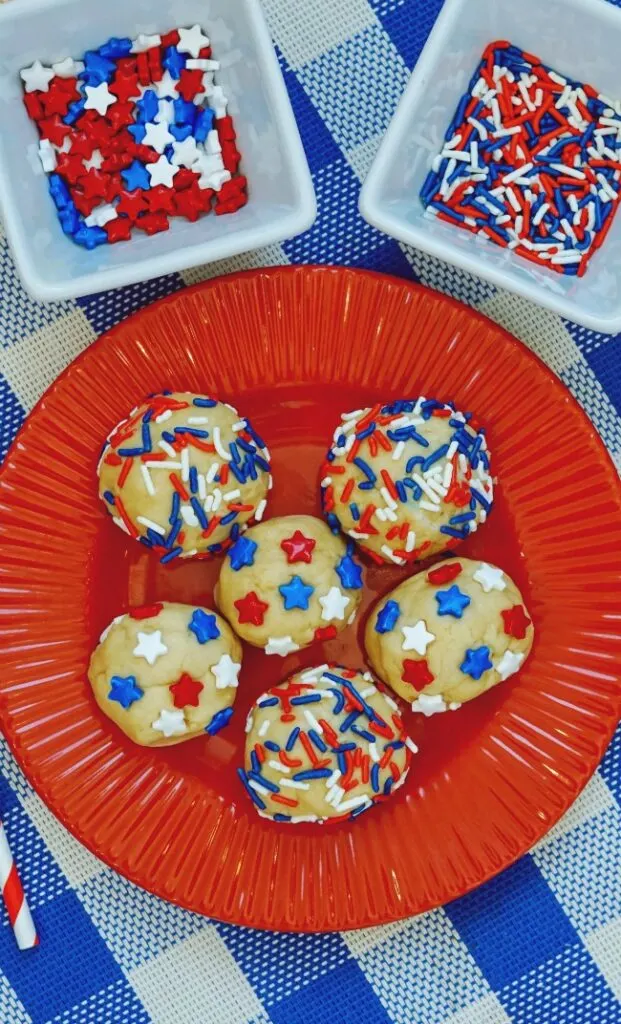 What can you add to this recipe?


Even though this recipe calls for just sprinkles you can mix it up and add just about anything you like. Here are some fun suggestions.


Chocolate Chips
White Chocolate Chips
Peanut Butter Chips
M&Ms or Reese Pieces
Walnuts or Pecans
Toffee Pieces


Is edible cookie dough safe to eat?


Most cookie dough contains raw eggs that could be contaminated with Salmonella so it is recommended to avoid eating raw eggs, just to be safe side.


Another issue with cookie dough is the raw flour, this could also be contaminated with bacteria such as E coli.


Lucky for you, if you want to enjoy eating cookie dough without any fear, this is the recipe to do it. It's made with no eggs and the flour is heated to make it safe to eat.


How long is edible cookie dough good for?


Although it would likely last a couple weeks stored in the fridge. I would recommend freezing anything you don't plan to eat within 1 week.

You can freeze the dough for up to 2 months.




EVEN MORE FUN COOKIE RECIPES:



Want to print this recipe?