This Brown Sugar Pie is an old-fashioned recipe that is perfect for Thanksgiving or Christmas.


A simplistic 5 ingredient recipe that will add a little sweetness to any dinner.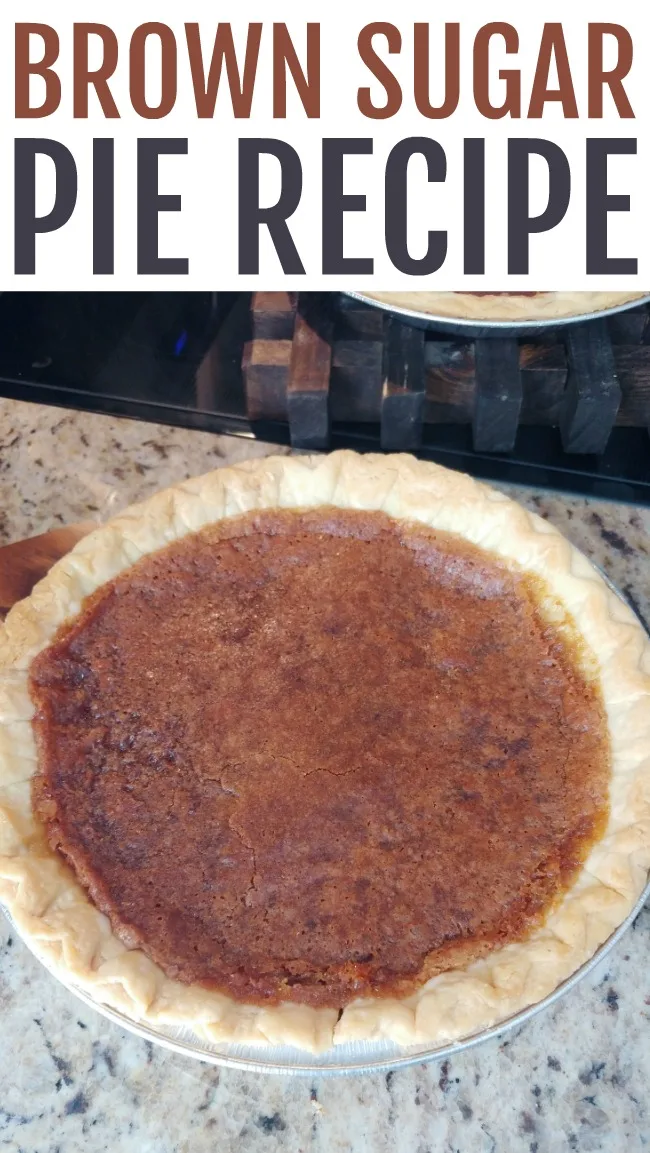 If you love pecan pie (or even chess pie) then you are for sure going to love this brown sugar pie recipe as well. In my opinion, it is like having a pecan pie without the pecans.


Without the pecans? I know, it might seem a little blasphemy if you are southern but there are lots of reasons to leave the pecans out.


Whether you are like my husband, who isn't a fan of pecans so this pie recipe is perfect for him or maybe you are allergic to nuts, can't chomp down on them, or various other reasons.


I can promise this pie won't last long and even better that it requires so few ingredients, most that everyone already has on hand (minus maybe the pie crusts), and might just be one of the easiest pies to make.




Supplies you will need:


1 lb light brown sugar
1/2 cup unsalted butter (melted)
3 eggs
1 tablespoon vanilla extract
2 pie crusts or 1 deep dish (you can make your own but I just buy flaky traditional pie crusts)




Instructions for Brown Sugar Pie Recipe


Preheat the oven to 350 degrees F.


In a bowl, lightly whisk together the brown sugar, butter, eggs, and vanilla. Do not overbeat!


Pour pie filling into your pie pan. This recipe makes enough for 2 pie crusts or 1 deep dish. After having cooked it in 2, I prefer the 1 deep dish to get a thicker pie filling.


Loosely place aluminum foil around the pie crust to prevent the edges from getting too brown. Of course, unless you like browned crust in which case leave the foil off.


Bake pies on the middle rack of the oven for 45 minutes or until golden brown, a little longer for deep dish. The amount of time needed will depend on each oven but just know that once it no longer giggles and the top is golden it is done.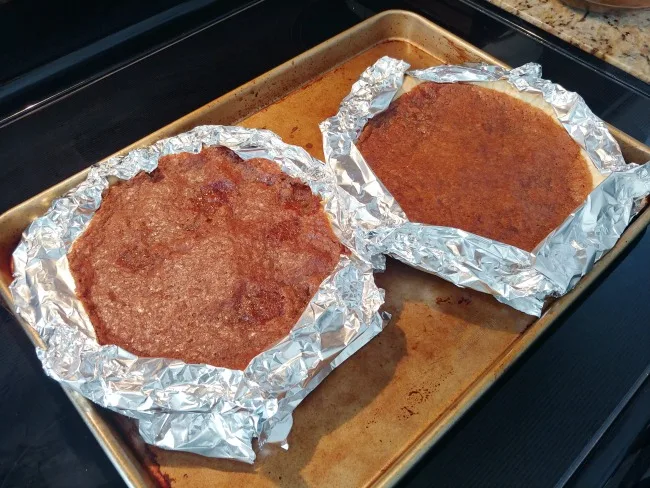 Does brown sugar pie need to be refrigerated?


You can refrigerate the pie if you prefer to, but no it does not have to be refrigerated.


Even more delicious pie recipes you don't want to miss!


Want to print or save this recipe?