These pineapple cake mix whoopie pies are a cross between a cookie and a cake that makes for the most perfect summertime bite.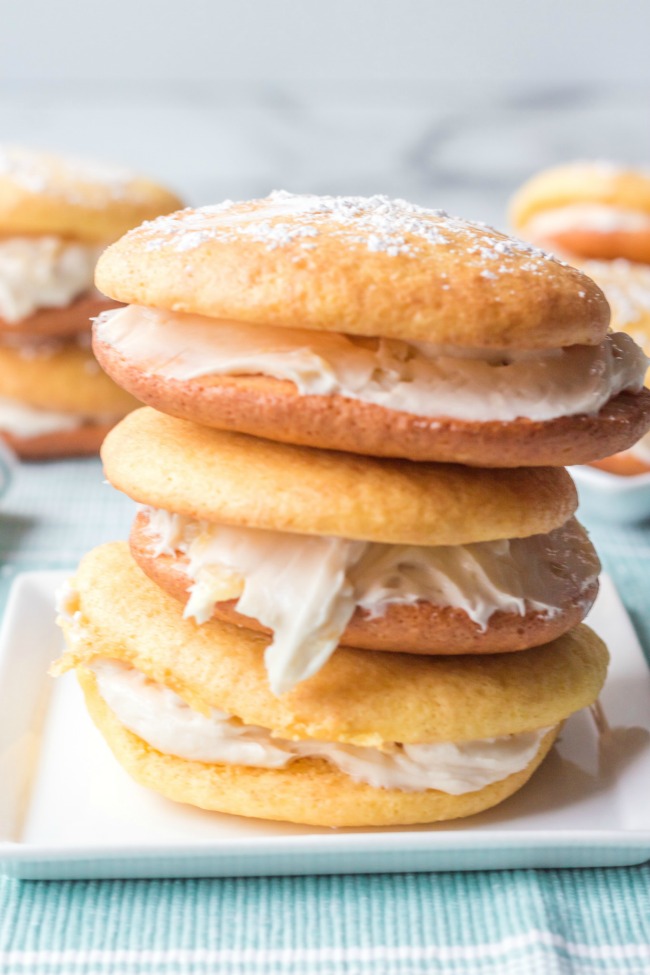 If Whoopie Pies were apart of your childhood then this recipe is one for you.


It will certainly bring up fond memories of sitting outside and enjoy a delicious treat.


While there are so many different flavors of whoopie pie's that can be made, this pineapple flavoring is probably one of my favorites.


Ingredients for Pineapple Cake Mix Whoopie Pies


Ingredients for Cookies:

1 box pineapple cake mix. Can use yellow if you wish.
½ c. oil
½ c. pineapple juice
3 large eggs
Instructions for cookies:
Preheat oven to 375 degrees.


Ingredients for Filling:

1 stick (4 oz.) butter (softened)
8-oz. cream cheese (softened)
1 t. vanilla extract
1 c. powdered sugar + extra for dusting tops.
½ c. crushed pineapple (drained well)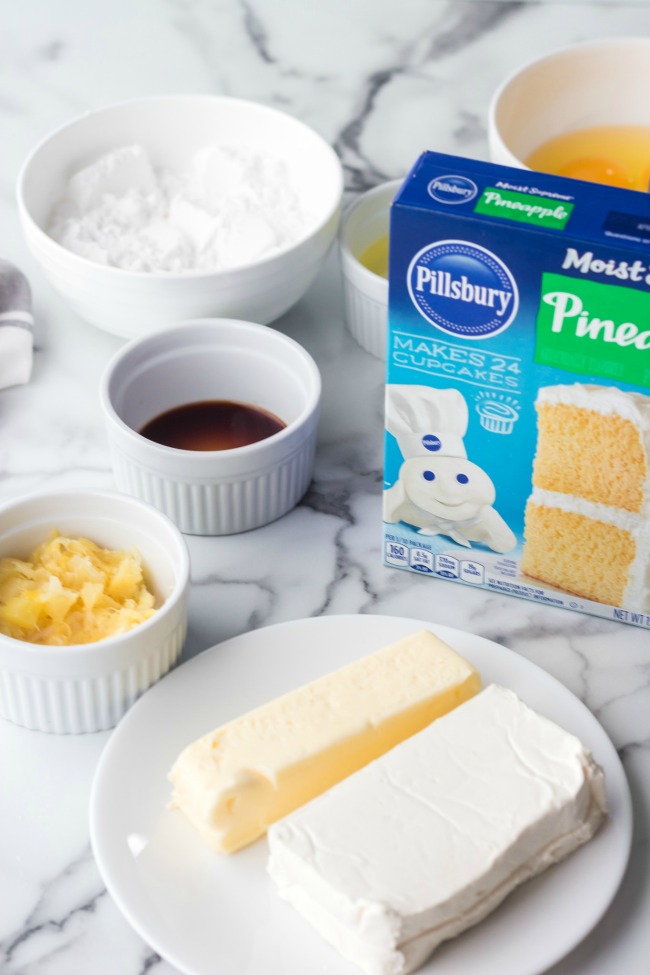 How to make Pineapple Cake Mix Whoopie Pies with Cheesecake Filling


Preheat oven to 375 degrees.


Line cookie sheets with parchment paper. There is also a great whoopie pie pan if you make whoopie pies often.


In a large bowl, combine the cake mix, oil, pineapple juice, and eggs. Mix with a stand or hand mixer until thoroughly combined.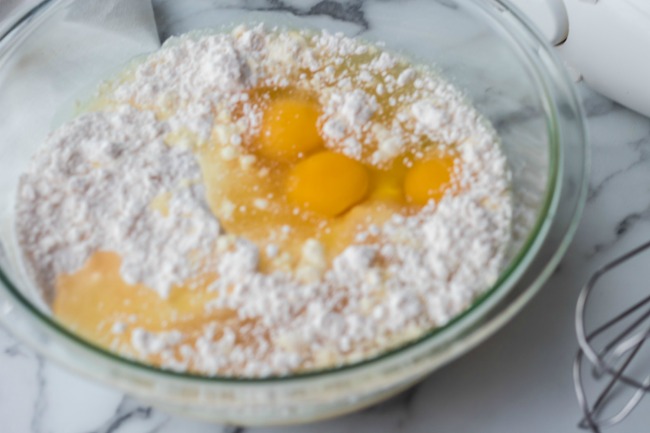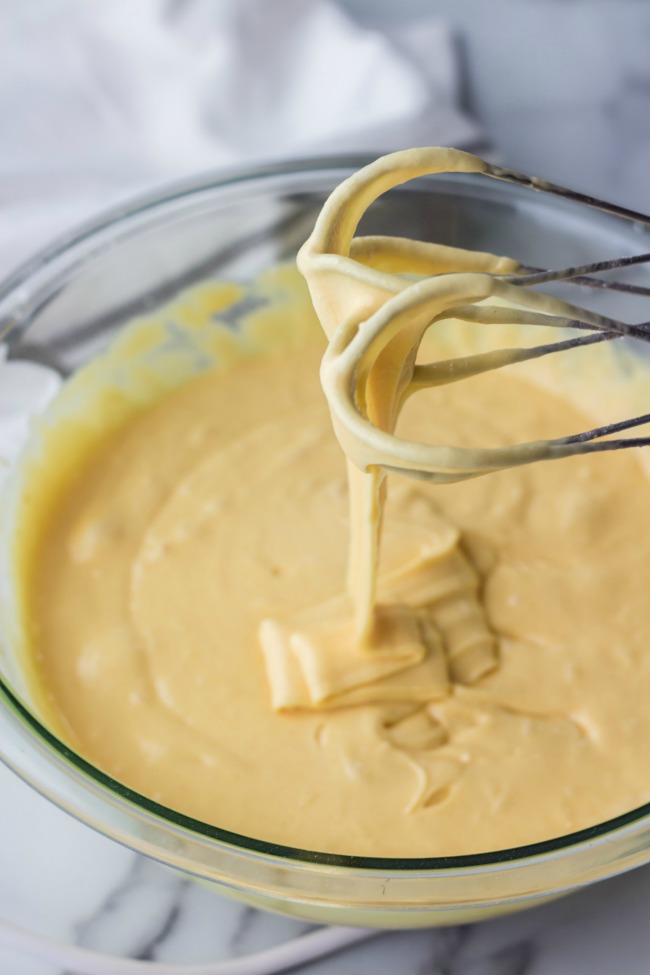 Drop heaping tablespoons of batter onto a cookie sheet, keeping them about 3 inches apart.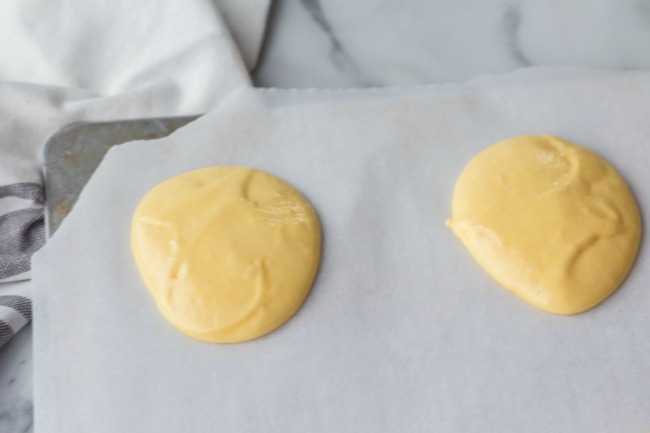 Bake on center rack of oven approx. 10 min. or until browned.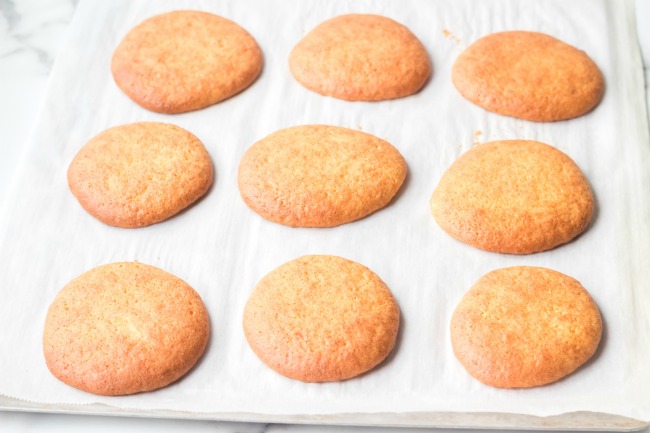 While the cookies are baking prep the filling by creaming together the butter, cream cheese, and vanilla until fluffy.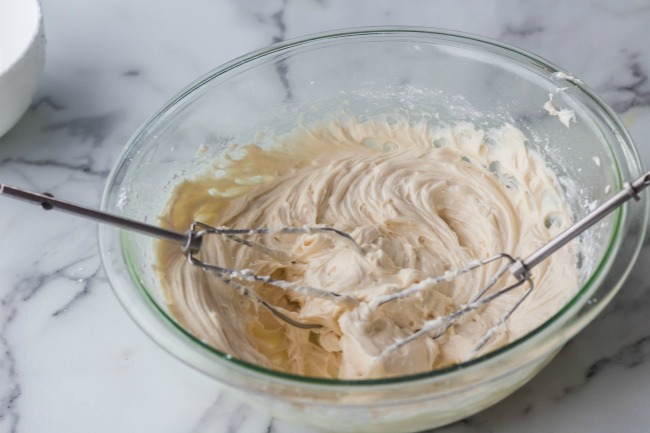 Add in the powdered sugar and mix well.


Fold in the pineapple and set aside.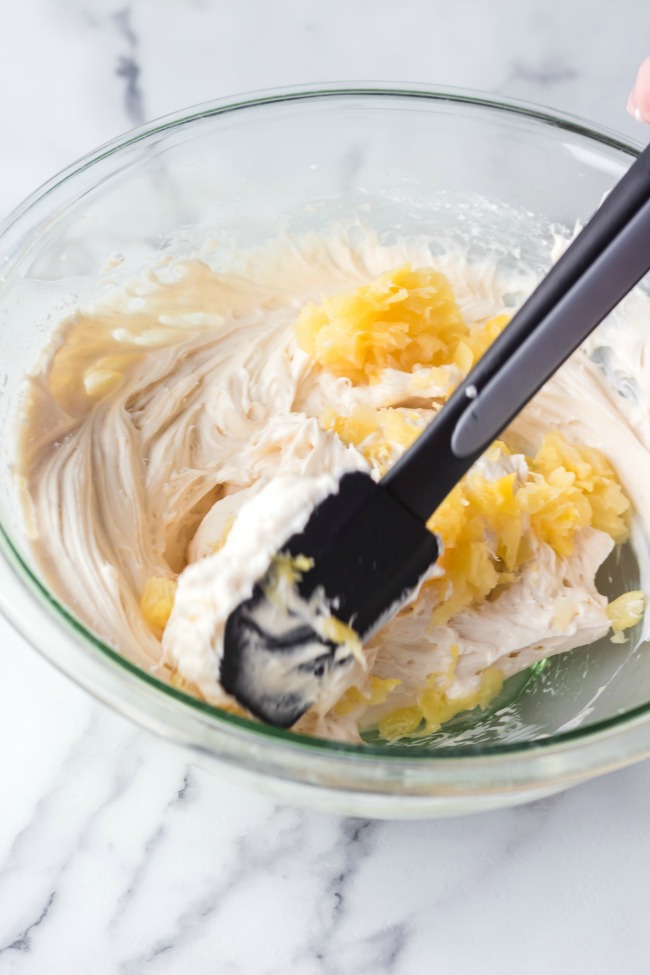 Remove from the oven and allow to cool in pan on a baking rack.


After cooled, spread cream cheese filling heavily on half of the cookies.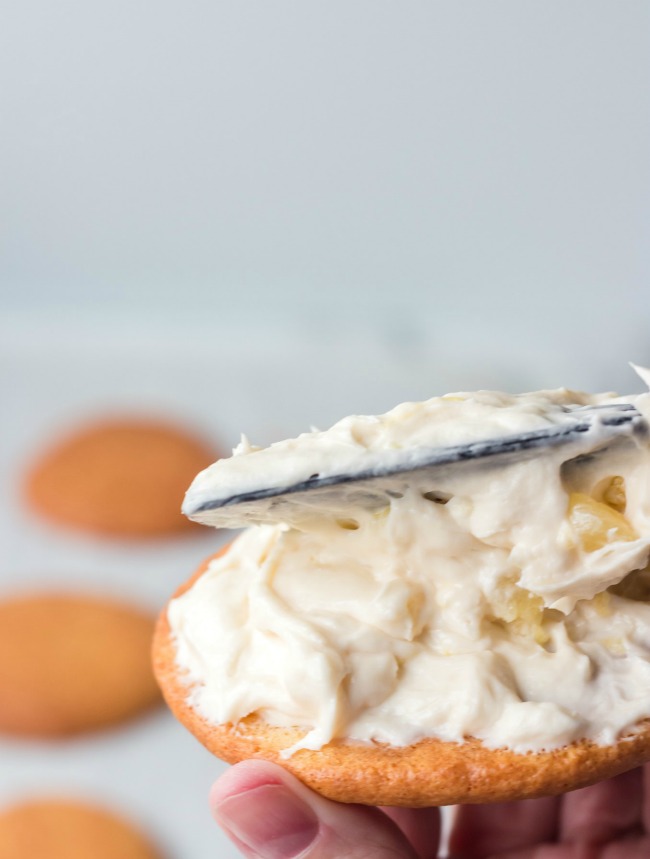 Place remaining cookies on as tops and dust lightly with powdered sugar.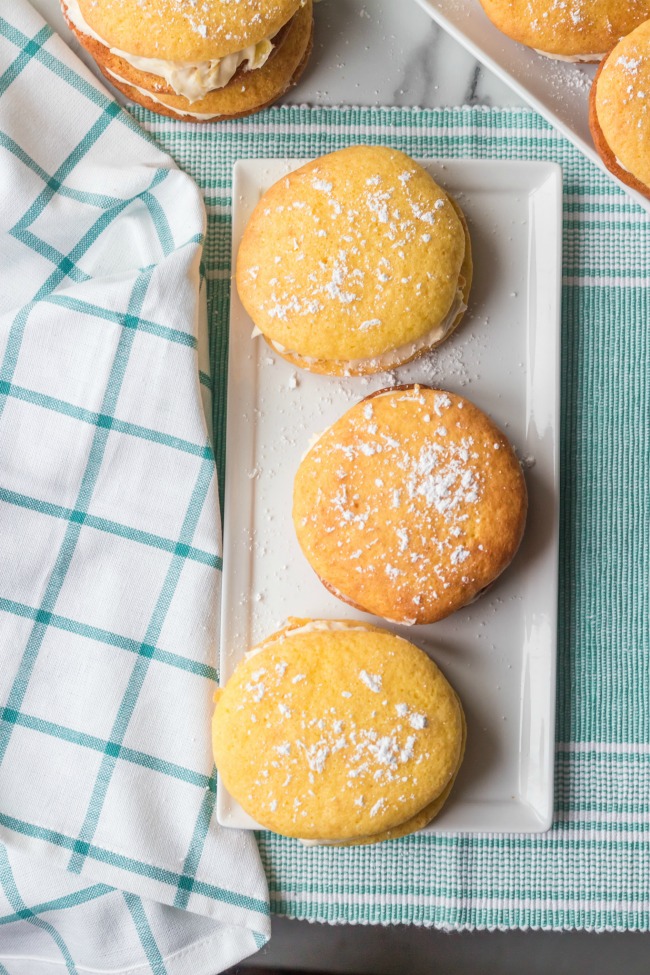 Why are whoopie pies called whoopie pies?


It is said to have gotten its name from how when Amish women made them for their husbands and children, they were so delighted that they exclaimed, "Whoopie!"


How long do homemade whoopie pies last?


These Whoopie Pies will stay fresh in the fridge for ten days and up to two months frozen. Must be kept in an airtight container.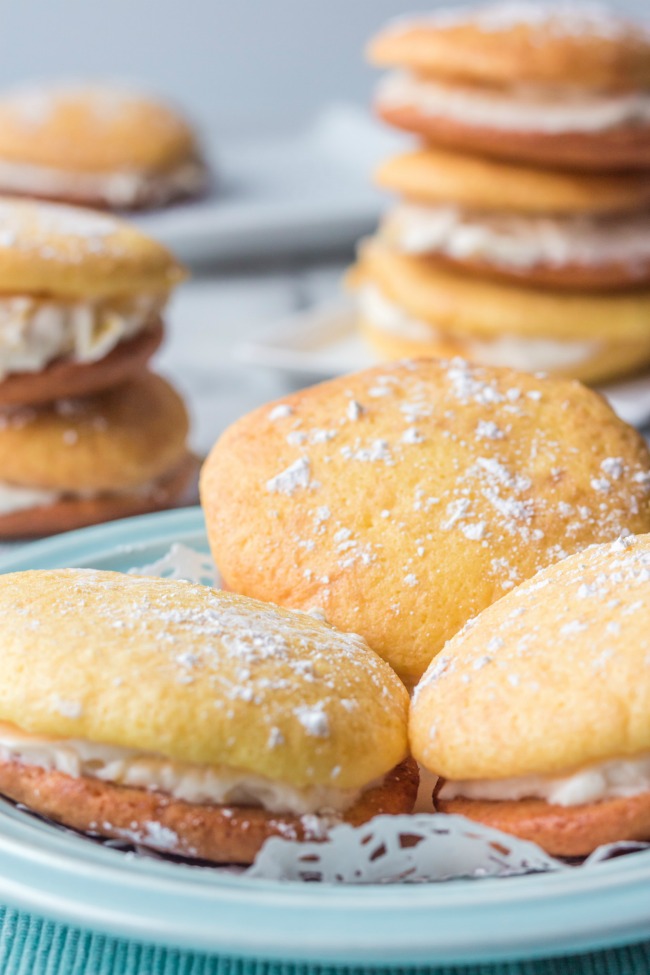 EVEN MORE DELICIOUS CAKE AND COOKIE RECIPES:




Want to print this Pineapple Cake Mix Whoopie Pies Recipe?