Popsicle stick mummy, this craft is the perfect easy Halloween craft for kids this holiday season. These little monsters made out of craft sticks are a whole lot of fun and every bit of simple.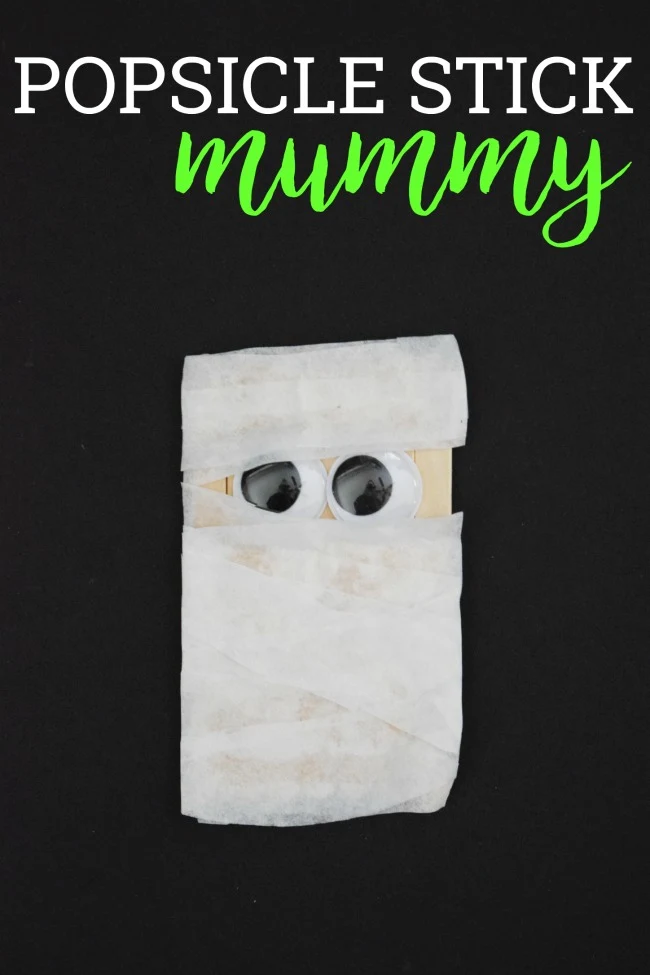 To create these little cuties all you will need is a few simple materials. (This post contains affiliate links.)
[easyazon_link keywords="Craft Sticks" locale="US" tag="thgisli03-20″]Craft Sticks[/easyazon_link]
[easyazon_link keywords="Wiggly Eyes" locale="US" tag="thgisli03-20″]Wiggly Eyes[/easyazon_link]
[easyazon_link keywords="Coffee Filters" locale="US" tag="thgisli03-20″]Coffee Filters[/easyazon_link]
Craft Glue
Paint (optional)
Once you have gathered your materials you are ready to get started.
We glued together the 7 craft sticks using a few smaller craft stick across the back. You could do the same or just glue the craft sticks straight to a piece of construction paper. This would probably be the easiest way when working with kids.
At this point, you can paint your craft sticks white if you want. We decided to just leave them plain but kids love to paint so you may want to add this step. If you do just be sure to allow the paint to dry before attaching your "gauze."
Using your craft glue attach some wiggly eyes. If you want to get crazy use some Halloween ones.
Lastly, we cut strips of coffee filters to create the gauze but some other ideas would be to use white construction paper, white tissue paper or even [easyazon_link identifier="B005MAWJZ2″ locale="US" tag="thgisli03-20″]crepe paper[/easyazon_link]. Whatever you decide to use the step will be the same, cut in strips and glue on haphazardly.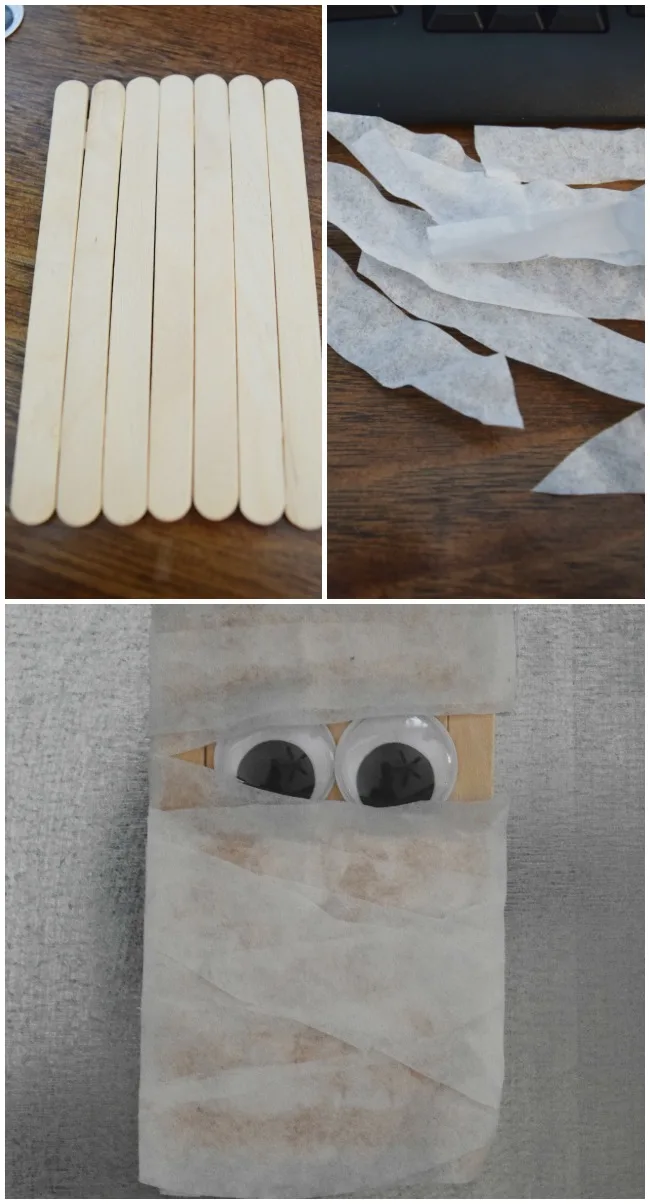 That is it! You created the cutest little mummy I ever did see. Now if you have followed along with many of our other popsicle stick crafts then you know we like to turn them into magnets. You can use [easyazon_link keywords=".75 magnets" locale="US" tag="thgisli03-20″].75 magnets[/easyazon_link] to attach your kiddos creations to your fridge.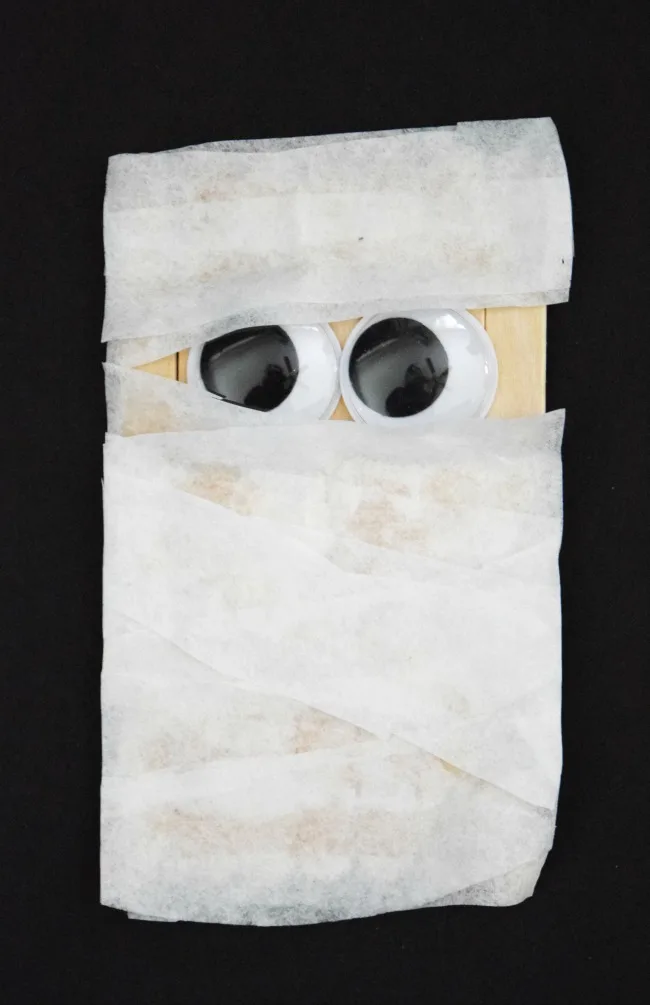 If you enjoyed this Popsicle Stick Mummy you might also like…
---