Firecracker Marshmallow Pops – These are a fun and creative treat to make for your next patriotic gathering.


Like our other holiday marshmallow pops we love these little Red, White, and Blue desserts on a stick because it makes for a great on the go snack for when you want to be standing around watching the fireworks or 4th of July parade.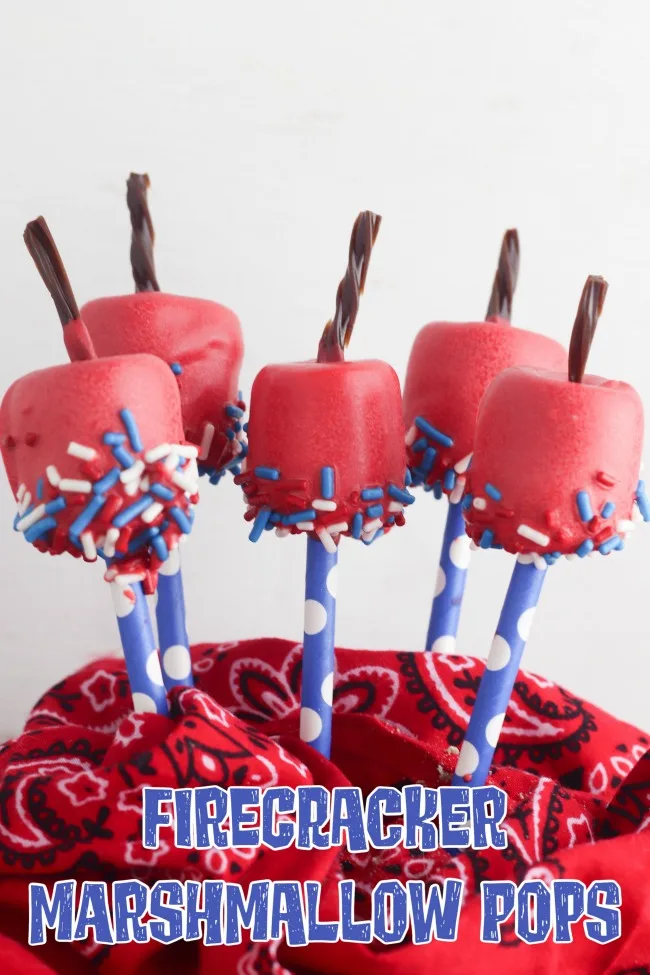 This recipe makes 20 candy-coated marshmallow pops if you need more to serve your entire crowd then just double the ingredients listed below.


Ingredients you need for Firecracker Marshmallow Pops


20 marshmallows
1 package red candy melts
2 pieces black licorice
1 container red, white, and blue sprinkles
10 paper straws, cut in half (you could also use lollipop sticks)


Instructions for Firecracker Marshmallow Lollipops


Place one marshmallow on top of each paper straw.


If need you can use a knife to cut a small slit at the top of each marshmallow.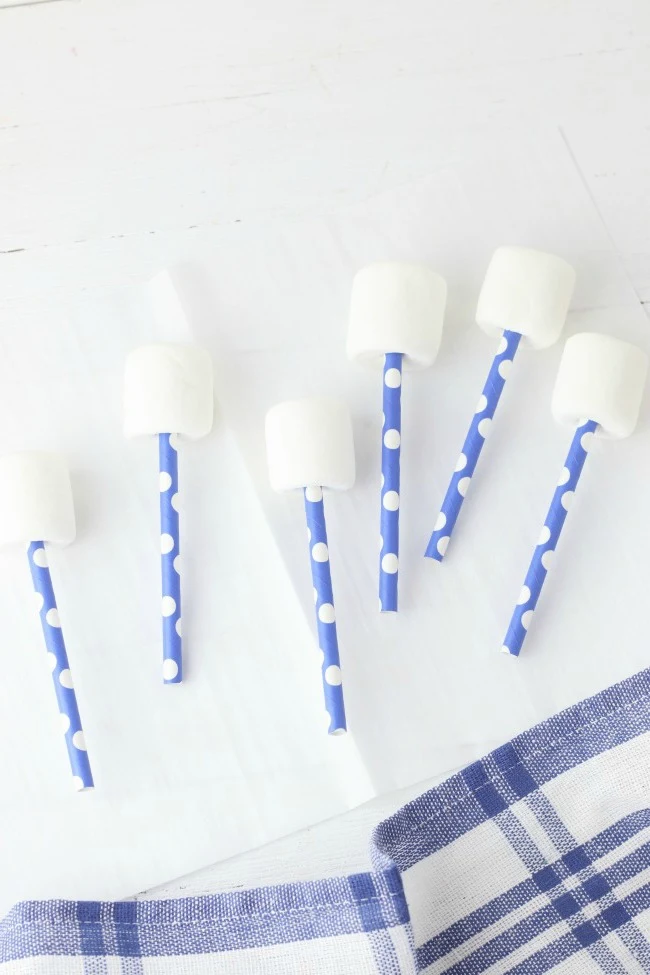 Cut up 20 small strips of black licorice to use as the firecracker fuse.


Melt the red candy melts according to the package instructions.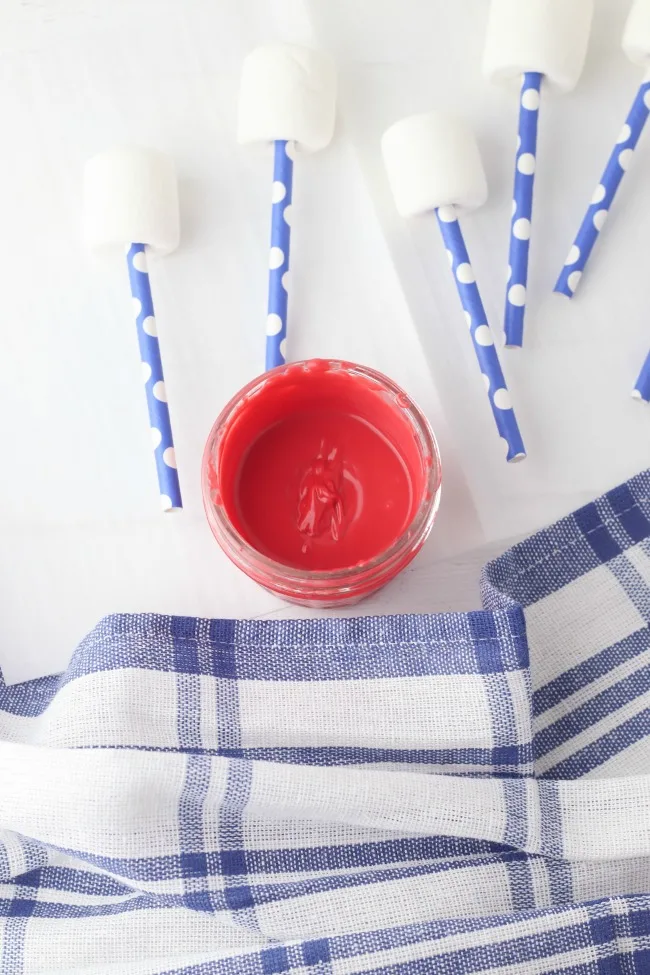 Dip a marshmallow into the melted candy and immediately sprinkle the sprinkles along the bottom of the marshmallow.


You could even mix in some pop rocks if you wanted that extra snap and crackle just like a firecracker.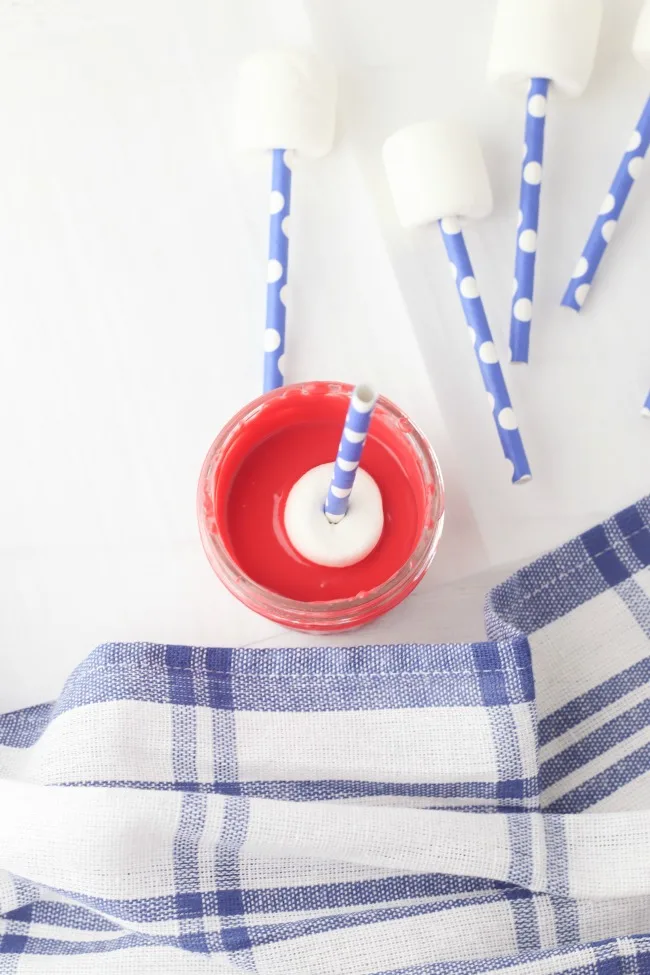 Dip a cut piece of licorice into the melted candy and carefully place the black licorice into a slit on top of the marshmallow.


Place the coated marshmallows on a piece of waxed paper and allow them to cool completely before serving.


If you want the bottom of the pops to be nicely coated I recommend sticking them in some foam so they can sit straight up and down to dry.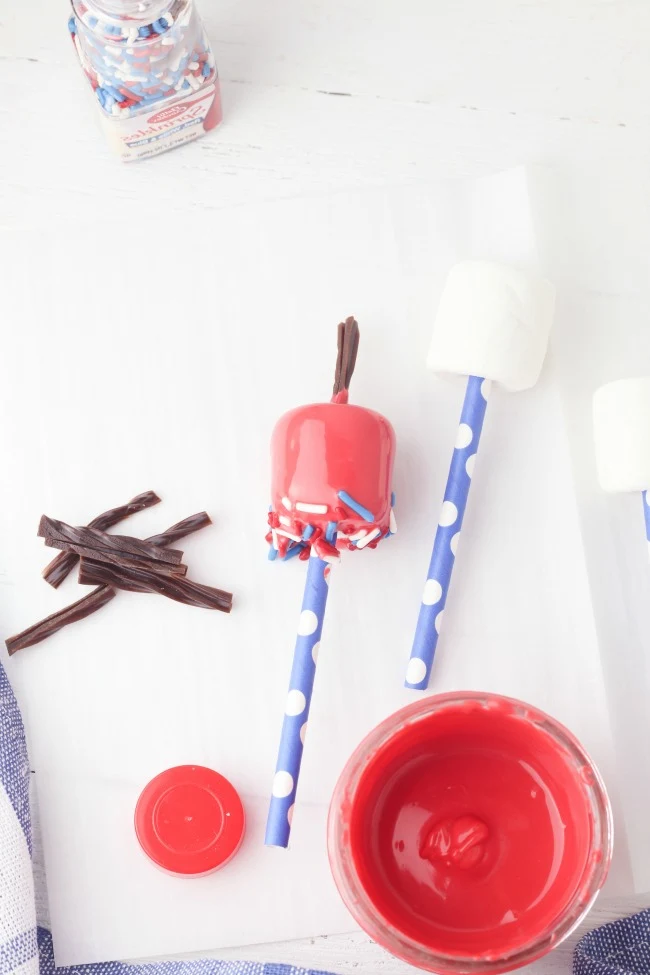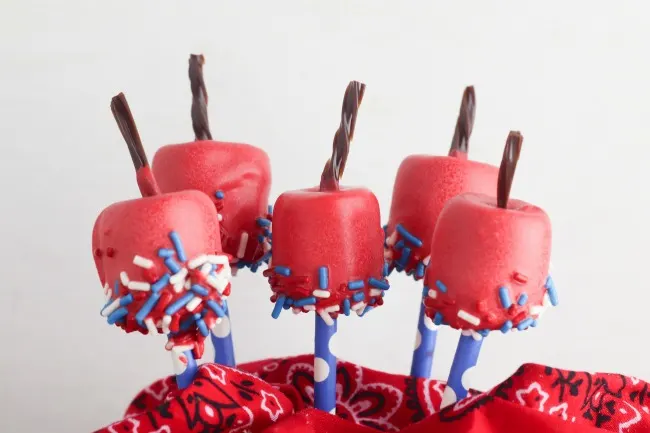 How adorable are these?


They will definitely be a show-stopper this summer, even if you are just staying home and making them for your kids.


They are so much fun, cute and of course, our favorite, easy to make!


Show up this 4th of July with a gorgeous plate of these Firecracker Marshmallow Pops!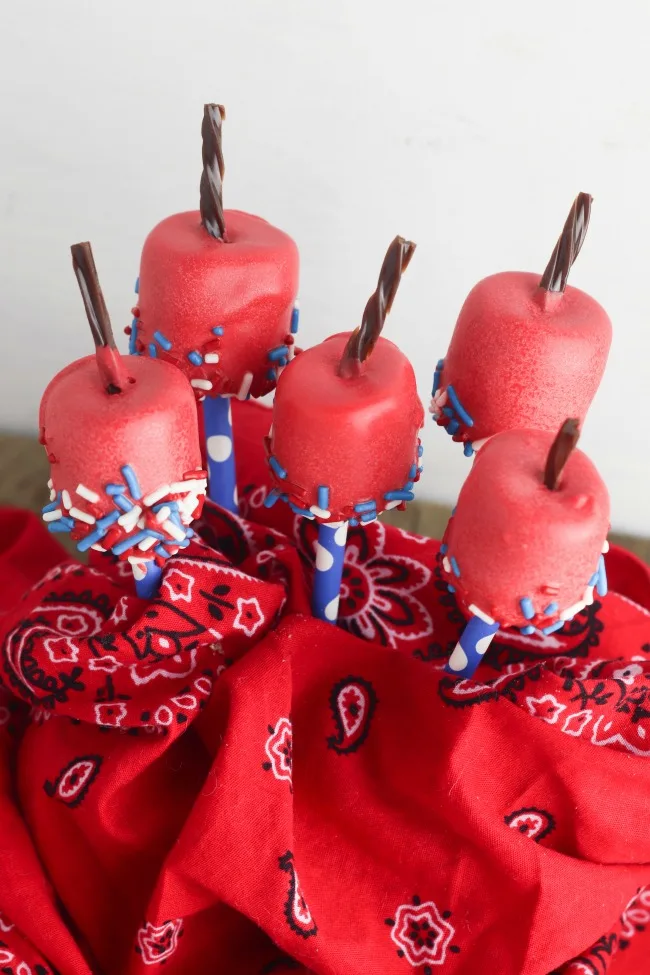 If you would like to give these marshmallows treats out as a party favor allow them to fully harden, wrap one or a few in a cellophane bag and tie a ribbon or string to close.


How long do marshmallow pops last?


Marshmallows get stale very quickly, so they will only last about three days at the most.


Should marshmallows pops be stored at room temperature or in the refrigerator if made the day before?


Store them in the fridge so the candy coating doesn't begin to melt.


EVEN MORE FOURTH OF JULY TREATS:


Want to print these instructions and ingredients?