Looking for a fun way to treat your favorite leprechaun this St. Patrick's Day? We don't really do anything for each other for St. Patrick's Day (whether for my spouse or daughter) but sometimes it is fun to just share a little treat to say, "You are the Pot of Gold at the end of my rainbow." This St. Patrick's Day Gift in a Jar is a super easy and inexpensive way to go.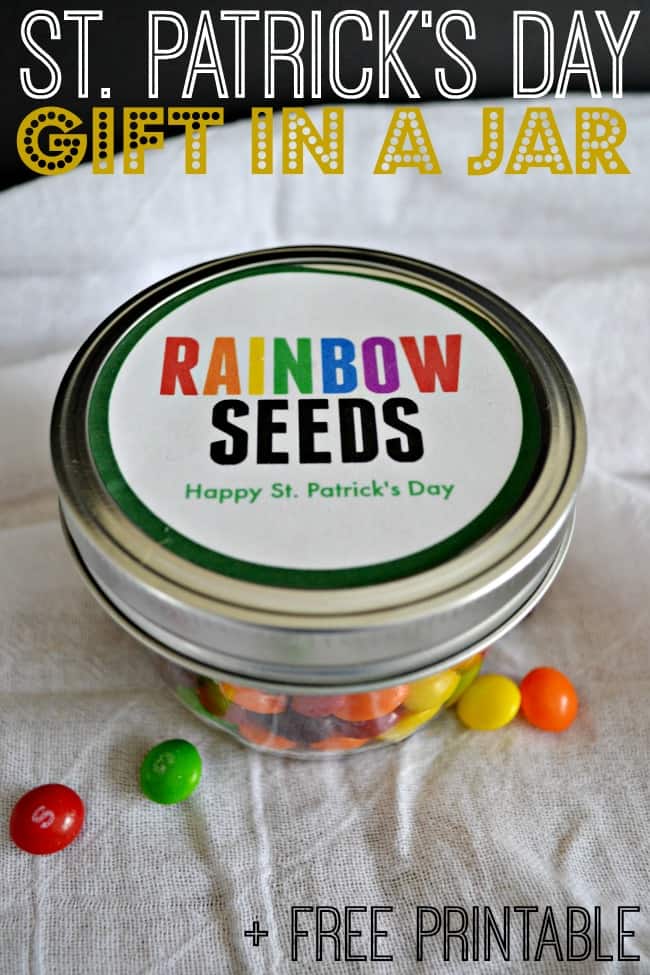 (this post contains affiliate links)
SUPPLIES:
Skittles Candies
Scissors
Tape
Twine (optional)
INSTRUCTIONS:
Fill the mason jar with the skittles candies. I used a shorter wide mouth jar and only needed 1 king size individual bag.
Place the lid back on the jar and attach the cut out printable using tape. You could glue the printable down but for the sake of reusing your jar lid I would just attach it with a piece of scotch tape.
I didn't do this part but if you are giving it as a gift (it would make a cute teacher gift too) then you could attach some cute twine or ribbon around the jar and tie in a bow.
All done…. Easy Peasy right?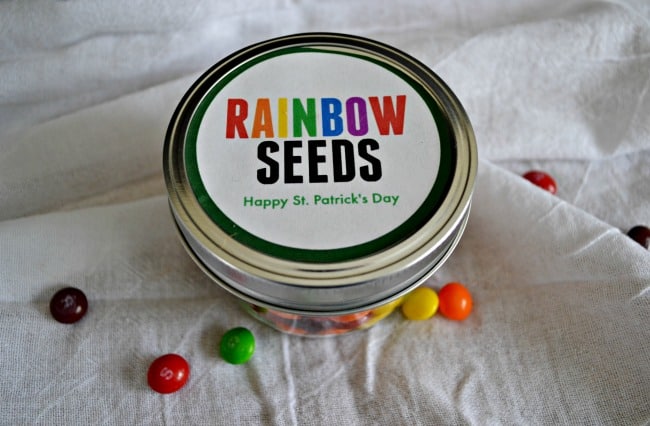 I love comments! Let me know your favorite skittles color… Mine is the red ones… or the green. They are all pretty yummy. Go grow your rainbow! 🙂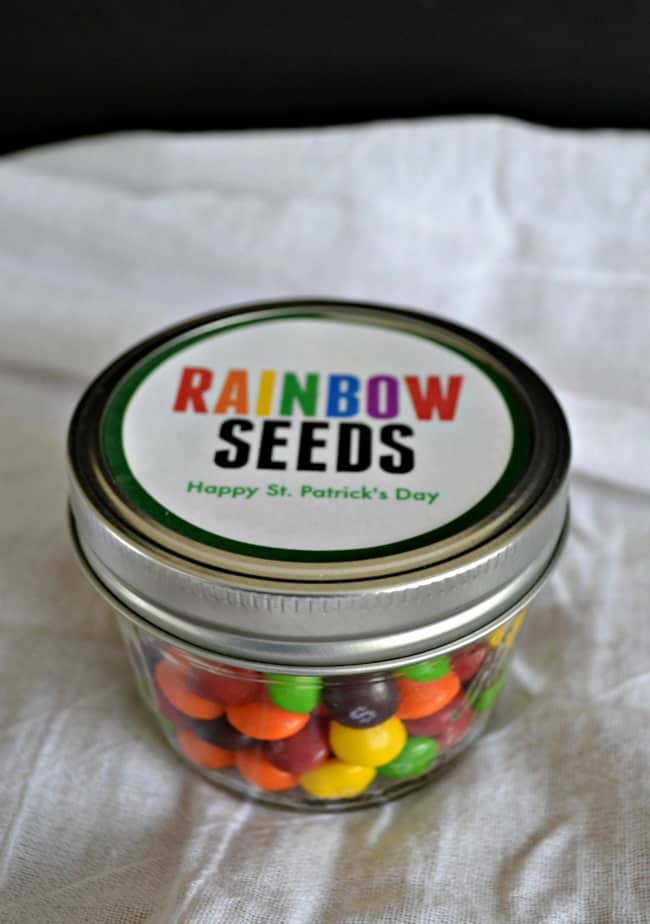 If you missed it above you can download the free Rainbow Seeds printable here.