Transform your classroom door into a cozy haven of autumnal delight with one of these Thanksgiving Classroom Door Ideas.


As the air gets crisper and all the beautiful fall leaves start to make their way to the ground, it can only mean one thing: Thanksgiving is just around the corner!


And what better way to usher in the season of gratitude and togetherness than by infusing a touch of Thanksgiving spirit into your classroom?


Get ready to welcome your students with warmth and creativity by decking out your classroom door in the most delightful and Thanksgiving-themed decor.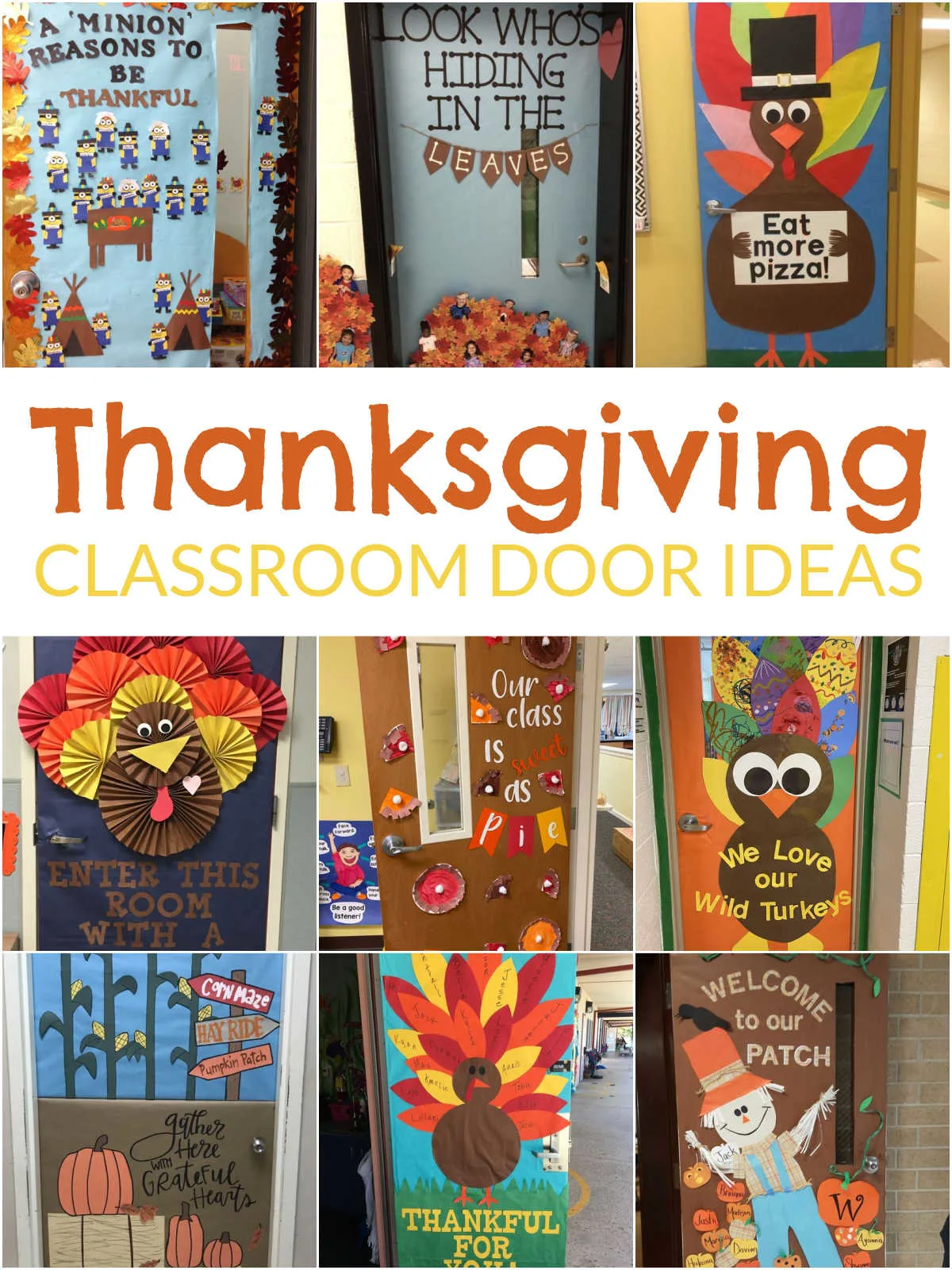 In this post, we'll explore a cornucopia of ideas that go beyond the traditional turkey cutouts, inspiring you to transform your classroom entrance into a festive gateway that celebrates the spirit of Thanksgiving.


Let's embark on a journey of creativity and imagination, where every door becomes a canvas for expressing gratitude and joy!




Supplies you might need for creating these Thanksgiving Classroom Door Decorations for School!


Multicolored acrylic craft paint
Construction Paper
More Thanksgiving Decorations



Many items to create these Thanksgiving door ideas can be found at the dollar store, which helps with budget during this time of the year.




Thanksgiving Classroom Door Ideas




Gobble Til You Wobble Classroom Door


Get ready to gobble up the festive spirit! The "Gobble Til You Wobble" classroom door idea is a delightful blend of Thanksgiving charm and playful creativity.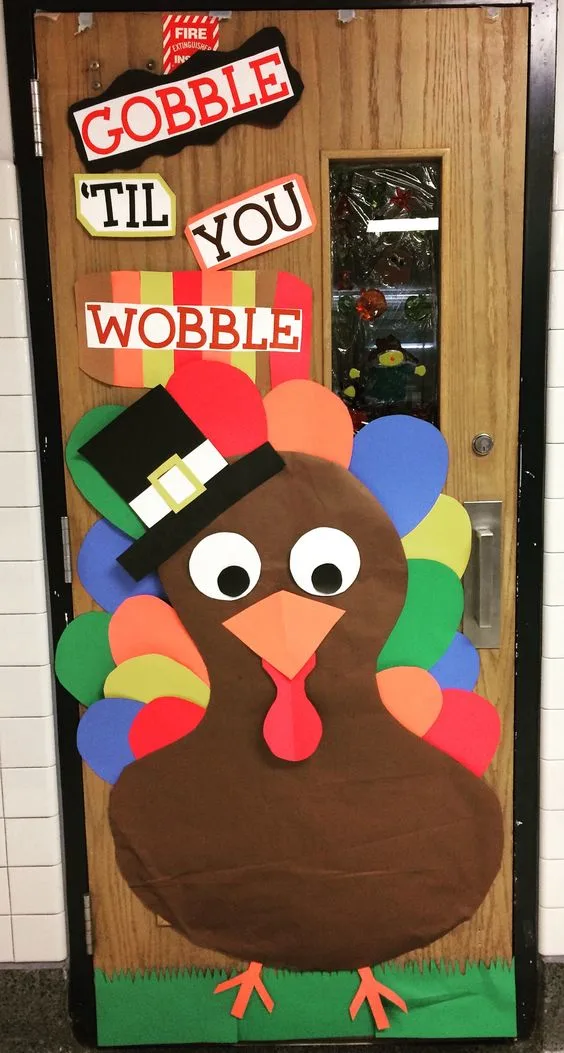 Sweet As Pie Classroom Door


Step into sweetness with the "Sweet As Pie" classroom door! Picture a door transformed into a delectable pie masterpiece, complete with slices of pumpkin, apple, and pecan pies.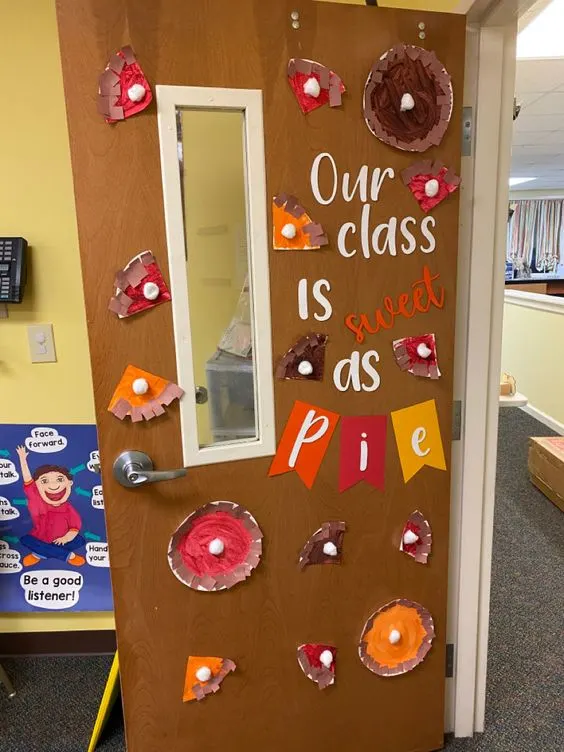 Thankful for You Classroom Door Idea

Love the idea of adding all the students' names to make the feathers of the turkey.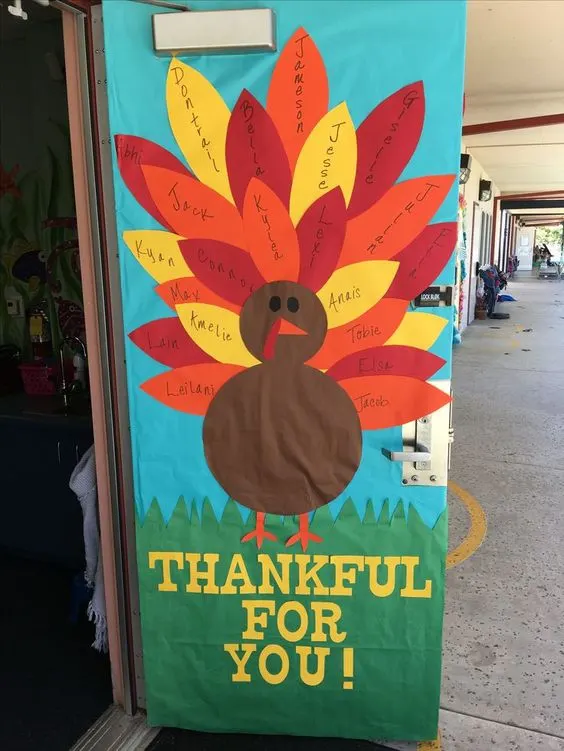 Eat More Pizza Turkey Classroom Door

Save the turkey and eat more pizza, the kids will get a giggle out of this one.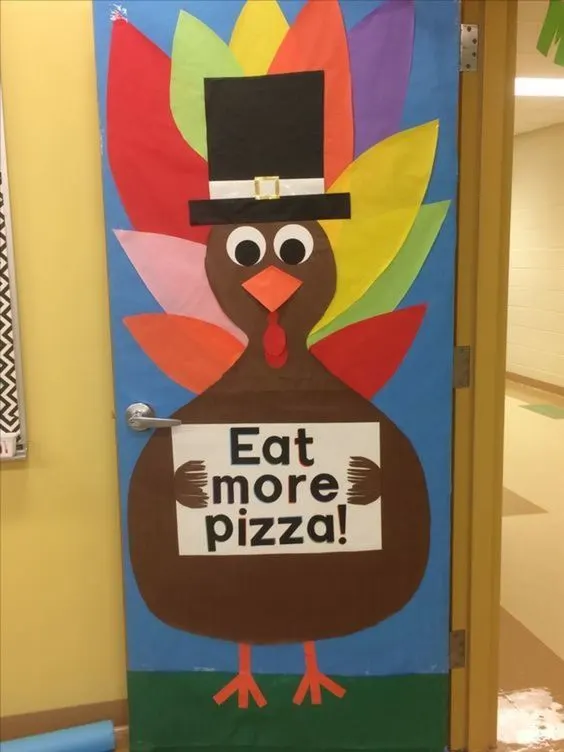 Teaches the Cutest Pumpkins in the Patch Door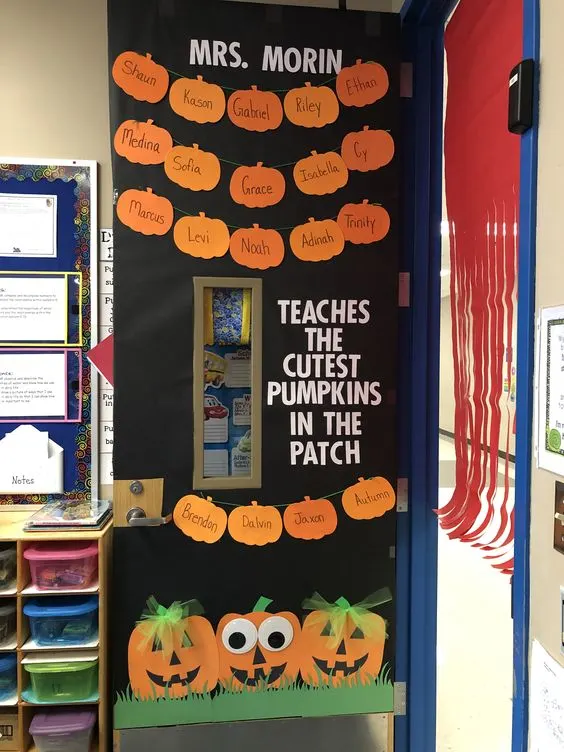 Enter this Room with a Thankful Heart Door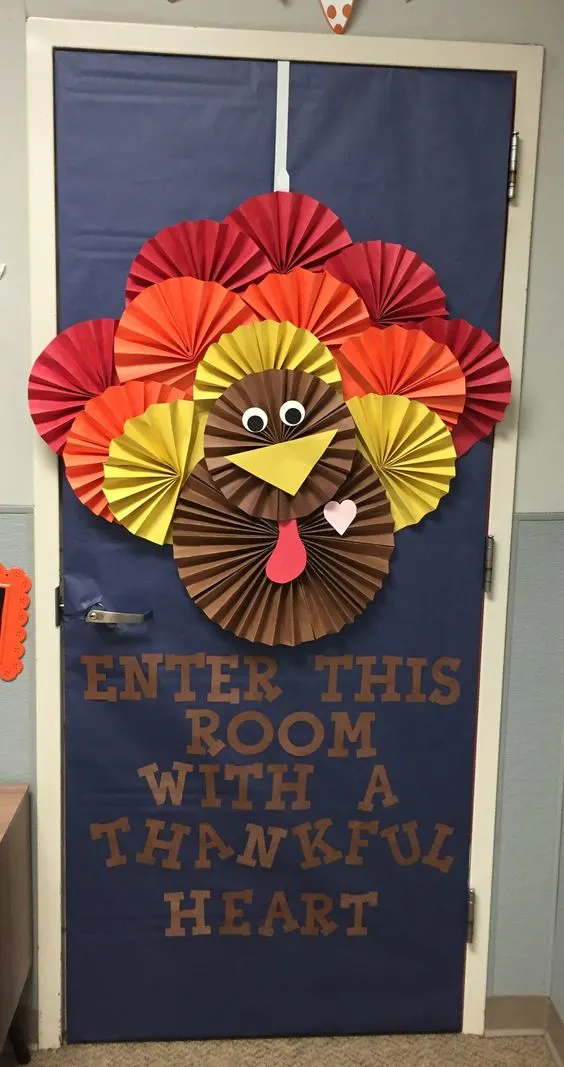 We love our Wild Turkeys Classroom Door

This classroom door lets the kids decorate their feathers to fill up the turkey. Perfect for keeping the door interactive and fun for the whole class.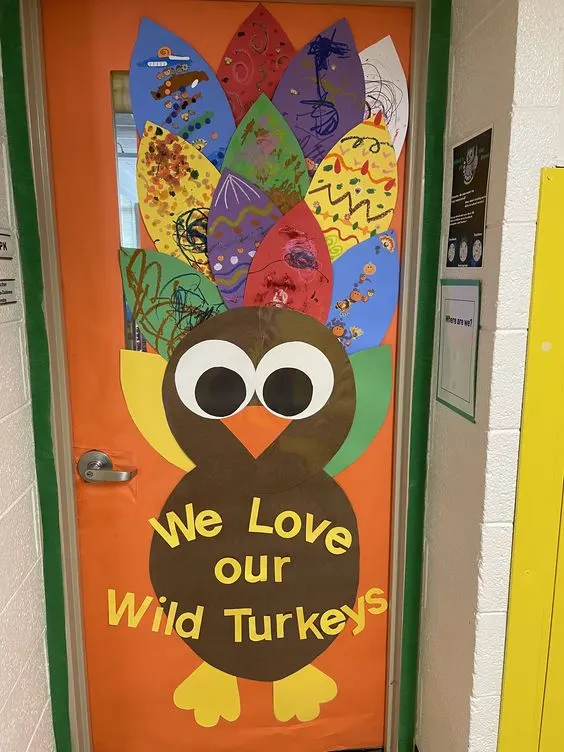 Welcome to Our Flock Classroom Door

On the same concept of having the kids create their craft to decorate the door, this door has them making their own unique turkeys.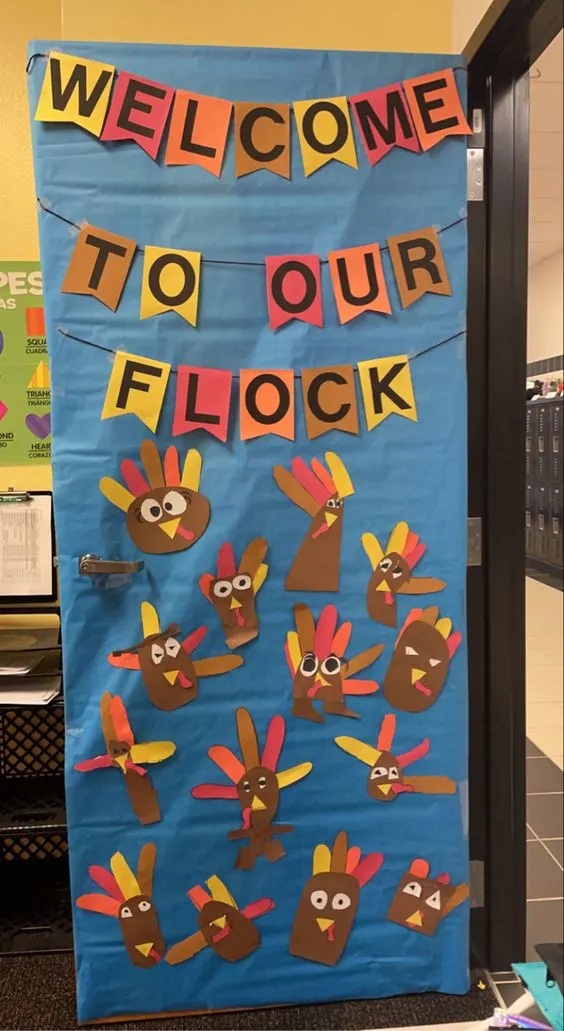 Scarecrow Thanksgiving Classroom Door Idea

You really can't go wrong with just one giant scarecrow.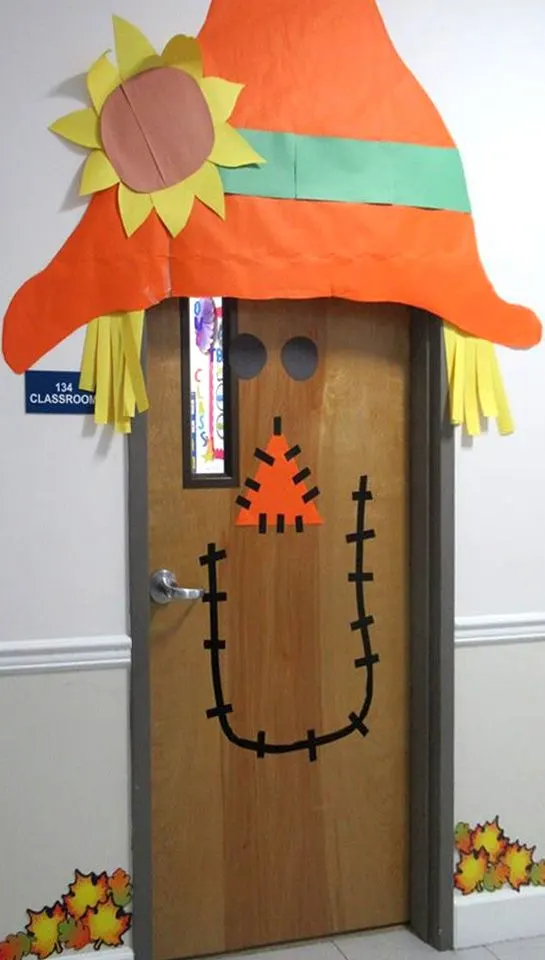 We are Thankful for Each Other Classroom Door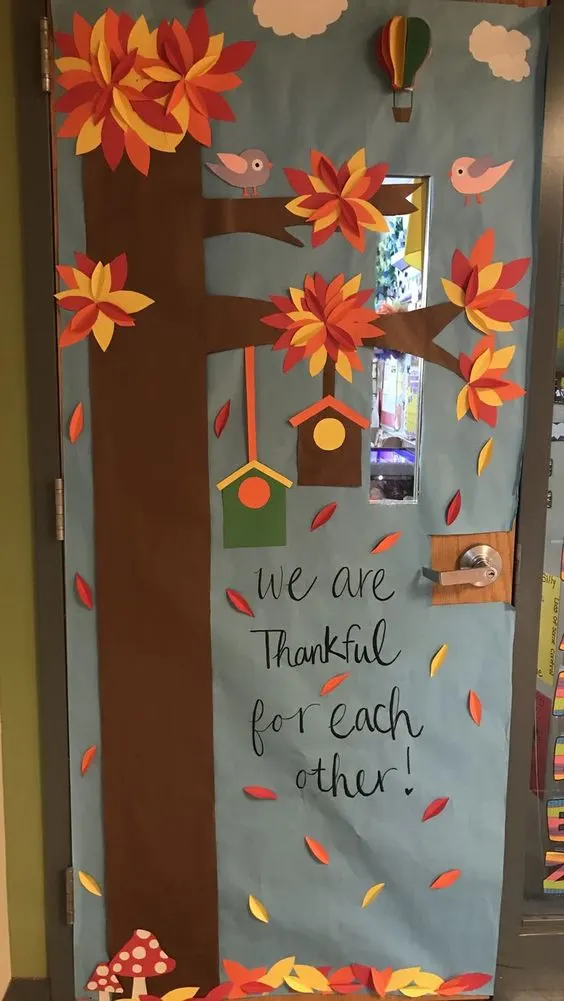 Welcome to our Patch Scarecrow Door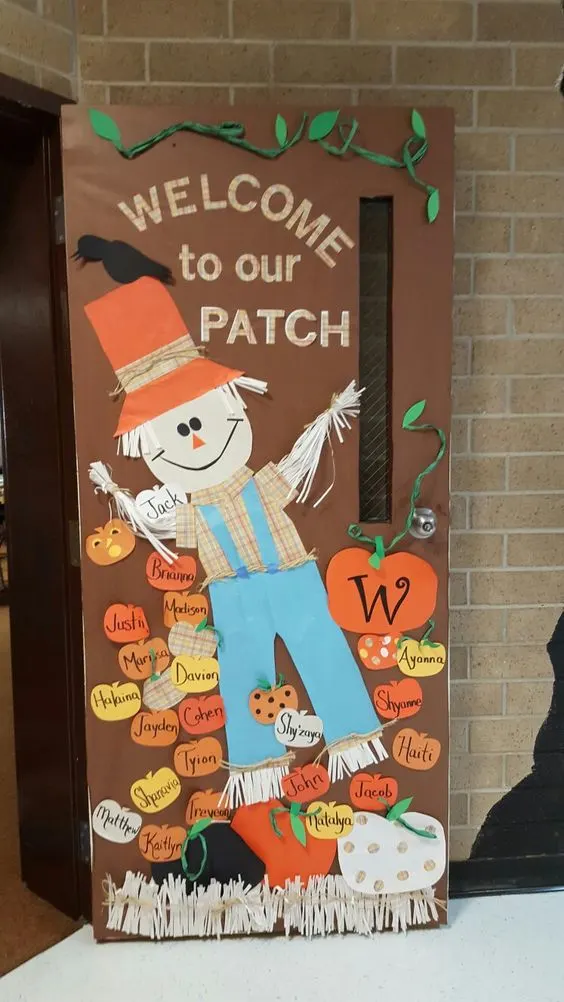 Gather here with Grateful Hearts Classroom Door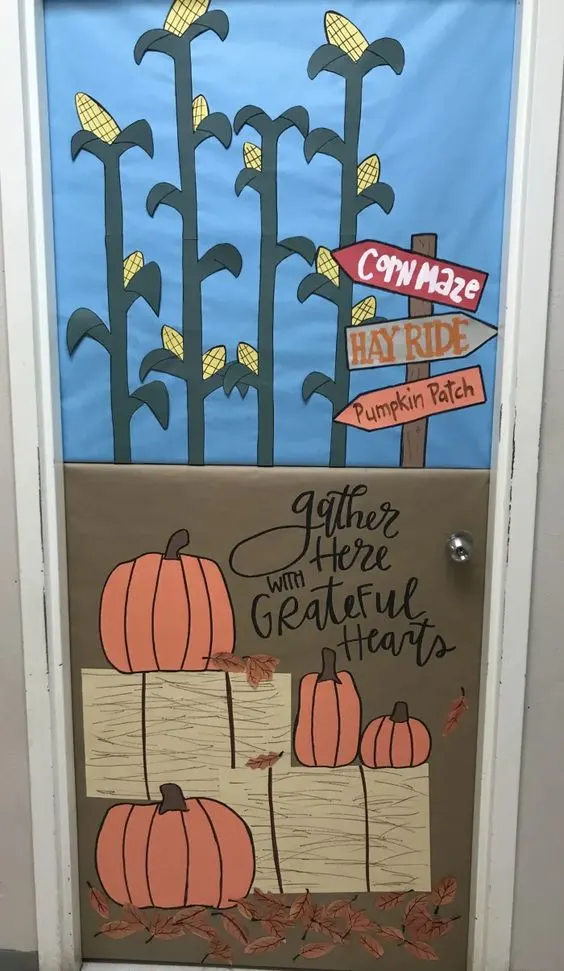 Look who's Hiding in the Leaves Door

This is one of my favorites to have pictures of the classroom kids adorning the door.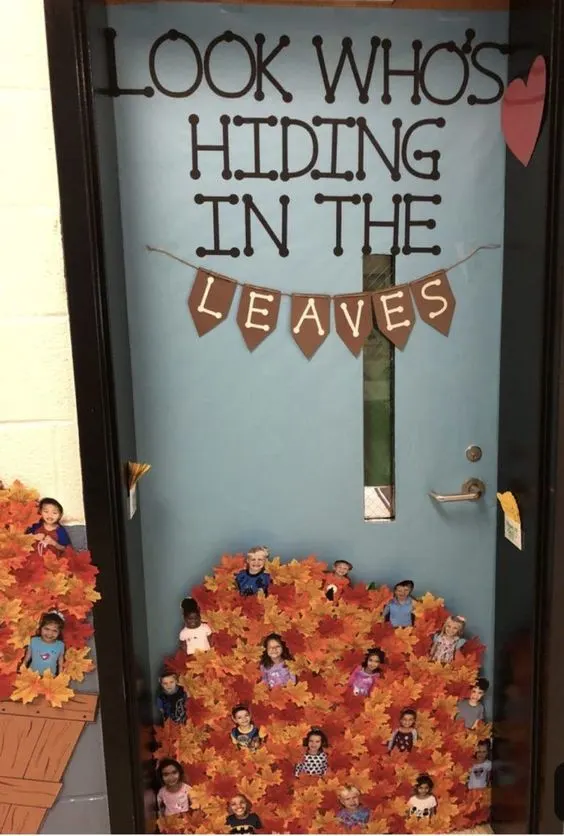 A Minion Reasons to Be Thankful Door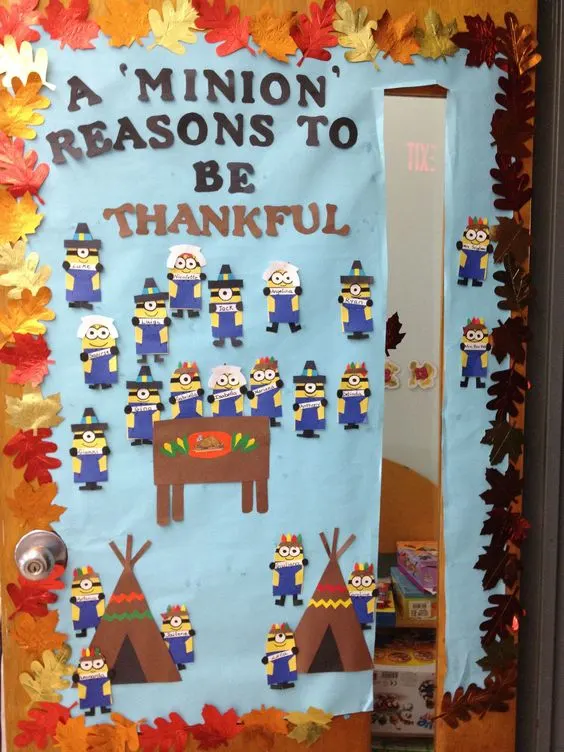 Even more Classroom Door Ideas