These Halloween Cauldron cake pops make for a fun, tasty, and easy-to-make dessert treat that will have everyone cackling and will be the hit of your next Halloween party or they are just great to enjoy with your family as well.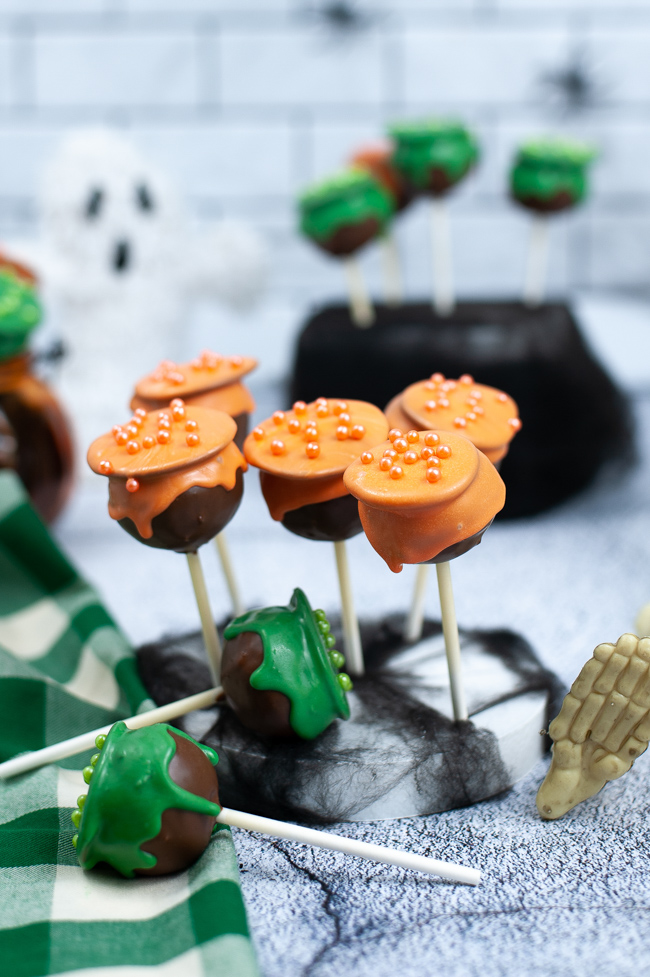 Double Double Toil and Trouble, Fire Burn and Cauldron Bubble!


Yes, Halloween is upon us! I hope you are ready, I know that we are over here. All the little ghouls and goblins are going to be expecting some yummy eats and what a better way to start the spooky season than with a fun treat.


Impress your guests and give those little witches what they want this Halloween with these adorable cauldron cake pops. I'll show you just how easy it is to make them below.


Ingredients you will need for Cauldron Halloween Cake Pops


1 box of Devil's Food Cake Mix (including ingredients for the cake mix)
1/4 cup cream cheese frosting (or any frosting of your choice such as buttercream, or chocolate!)
12 oz cocoa chocolate melts, melted
4 oz green chocolate melts, melted
4 oz orange chocolate melts, melted
1 oz vanilla almond bark (1 square), melted
Green and orange round sprinkles (these are the ones I used and then separated)
20 cake pop sticks (I used short but long is ok too!)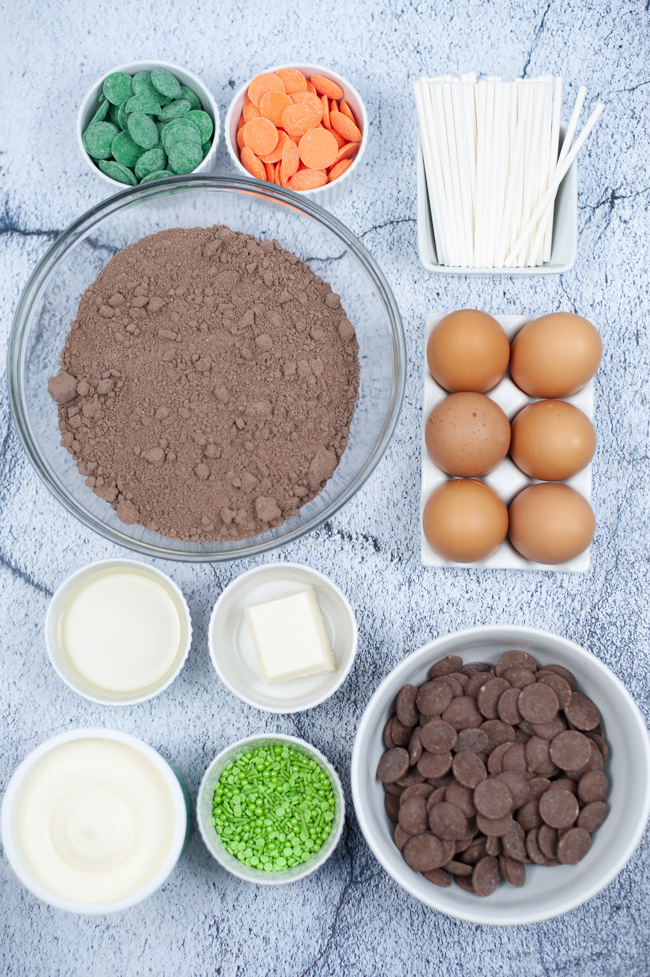 How to make Cauldron Cake Pops


Bake your cake according to the box mix instructions. Once cooked, allow to completely cool.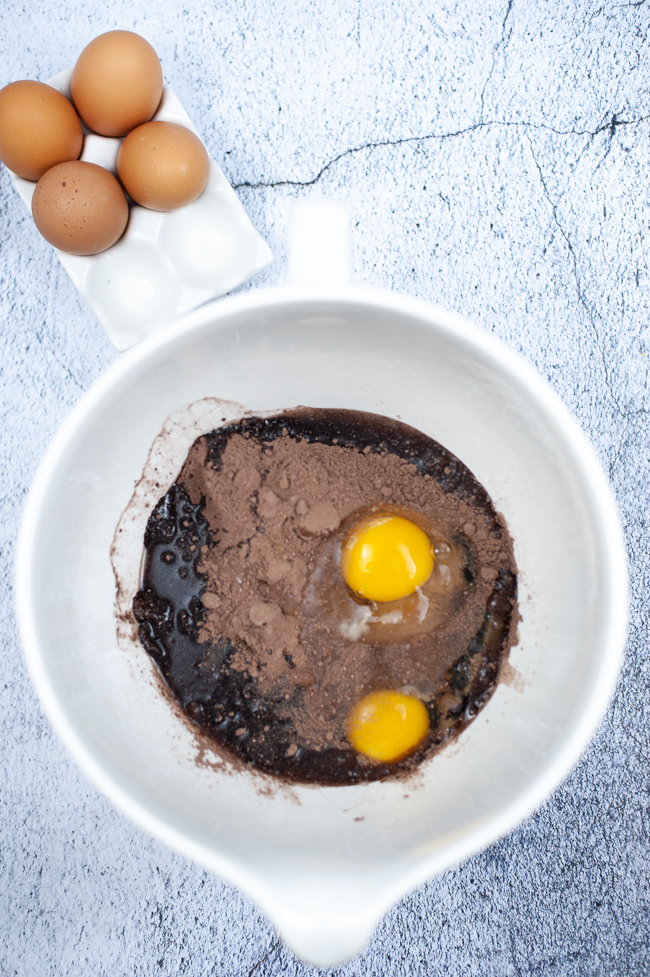 In a large mixing bowl, add your cake and frosting. Mix well.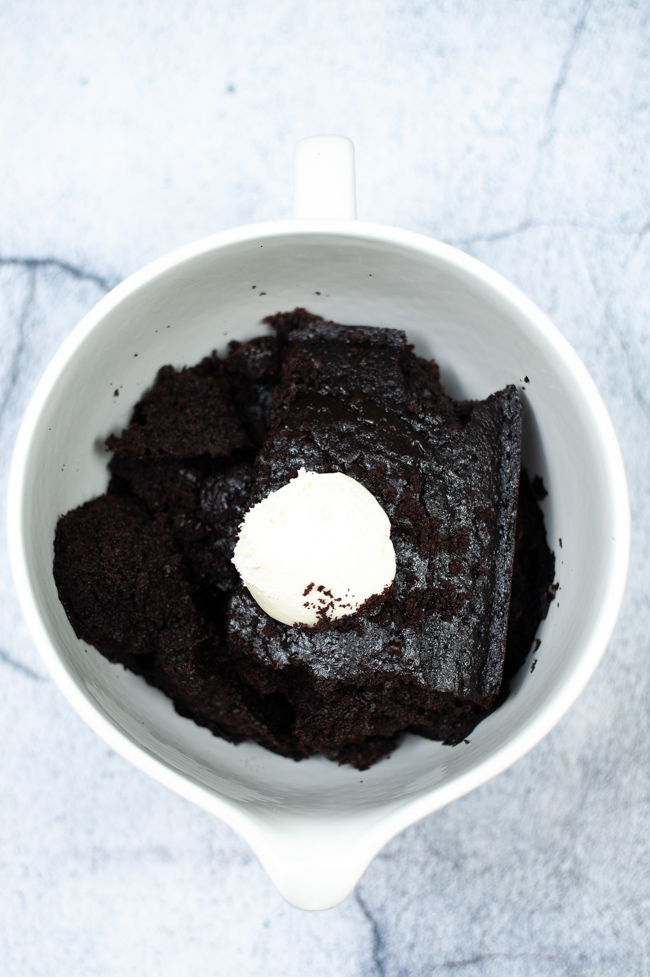 Using a small cookie scoop, or spoon (you can even eyeball it, but you want to make the pops as much as the same size as you can.), scoop your cake mix. With the palms of your hands, roll into a ball.


Dip your pop stick into a very small amount (the size of your pinky nail) of the melted chocolate. Then immediately stick into your cake pop. Repeat until your cake mix is done.


Prepare a cookie sheet, plate, cutting board, etc. Any flat surface will do. Add a sheet of parchment paper.


Dip each cake pop into your melted chocolate. I prefer to use a large bowl, and by using a spoon, coat each part of the cake pop. Once coated, hold the stick, and lightly tap your cake pop on the side of the bowl to remove excess chocolate. Once you feel that most of the excess is done, put your cake pop upside down (stick up). Repeat until done.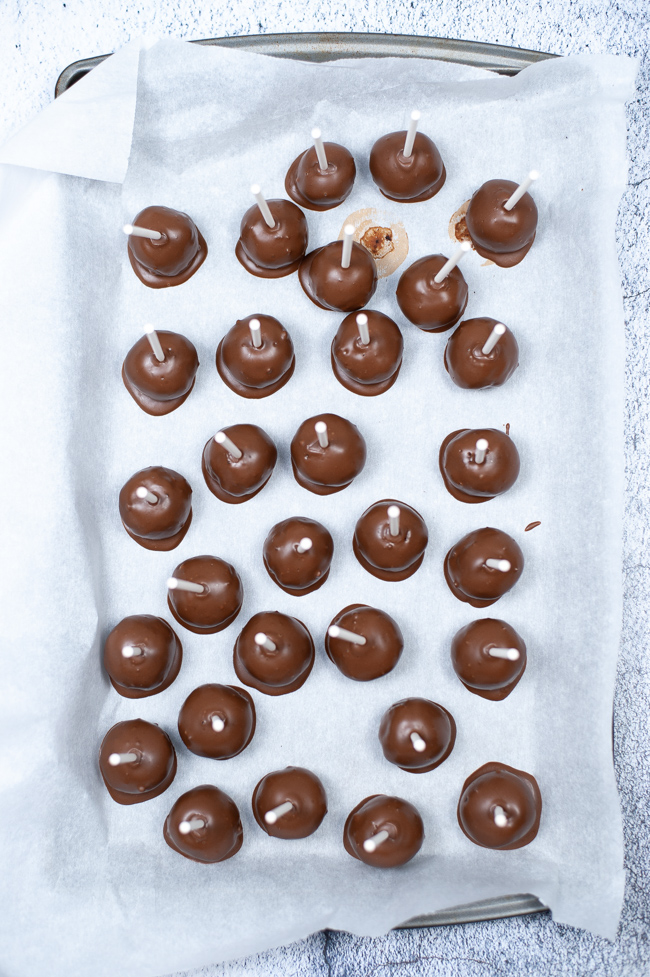 Dip about 1/3 of the cake pop in the melted orange and green chocolate. Hold the stick, and lightly bang the stick on a hard surface causing the "drip" effect. Immediately add your round sprinkles to the top of your cake pop while it's still wet.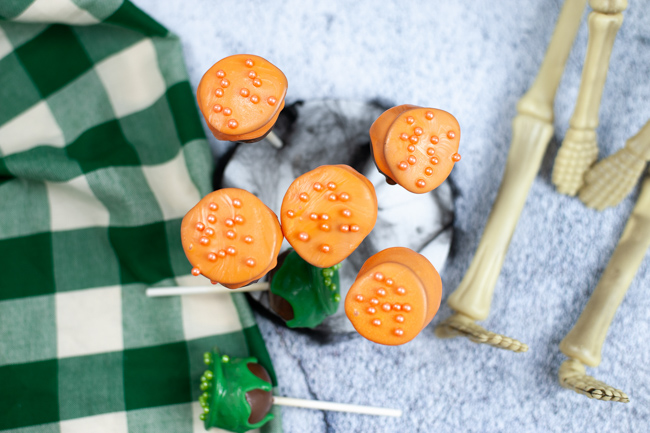 I like to use Styrofoam to place the cake pop in as you'll need to allow it to dry.


Once the chocolate has dried, serve!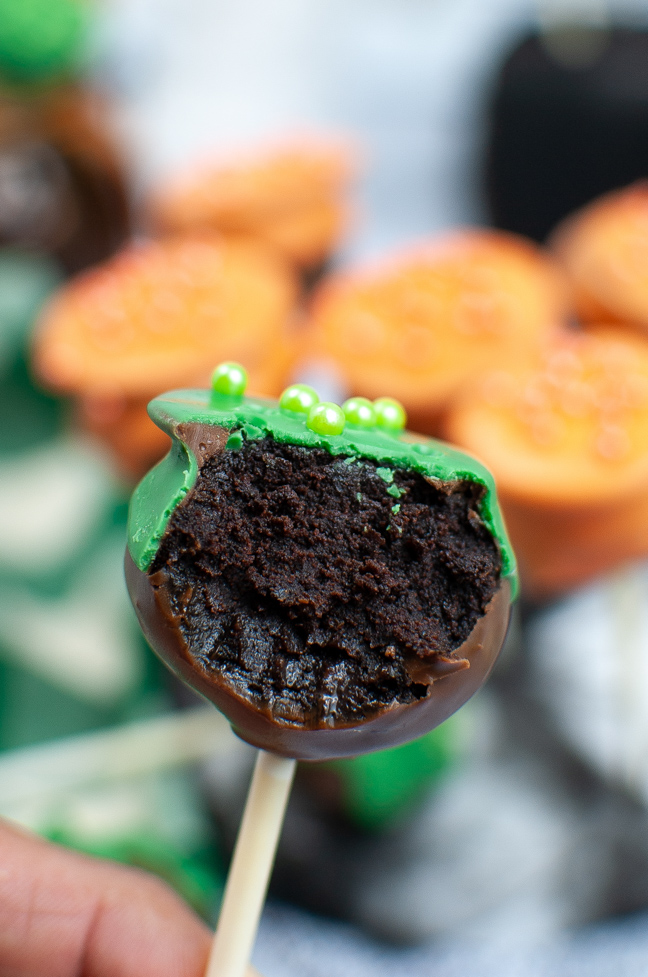 How to Store your Cauldron Cake Pops!


The best way to store the cauldron pops is to individually wrap them in cellophane bags and store them in an upright cake pop container.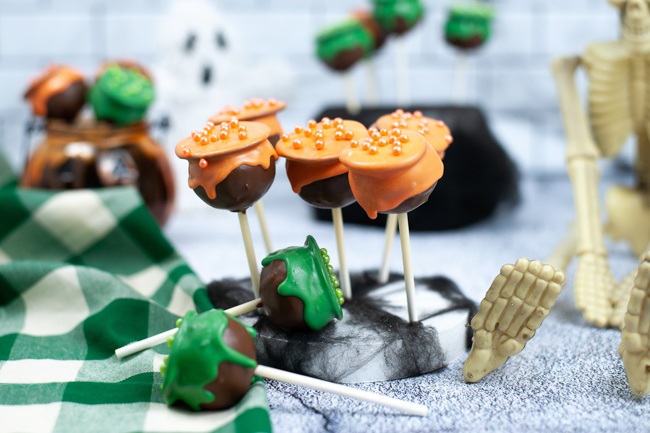 Be sure to try out these other delicious dessert treats before leaving as well.


Want to print or save the instructions for these Halloween Cauldron Cake Pops?