This simple and delicious Caramel Apple Bark is a fall favorite in this house. Tastes just like a caramel apple on a stick but is much easier to eat.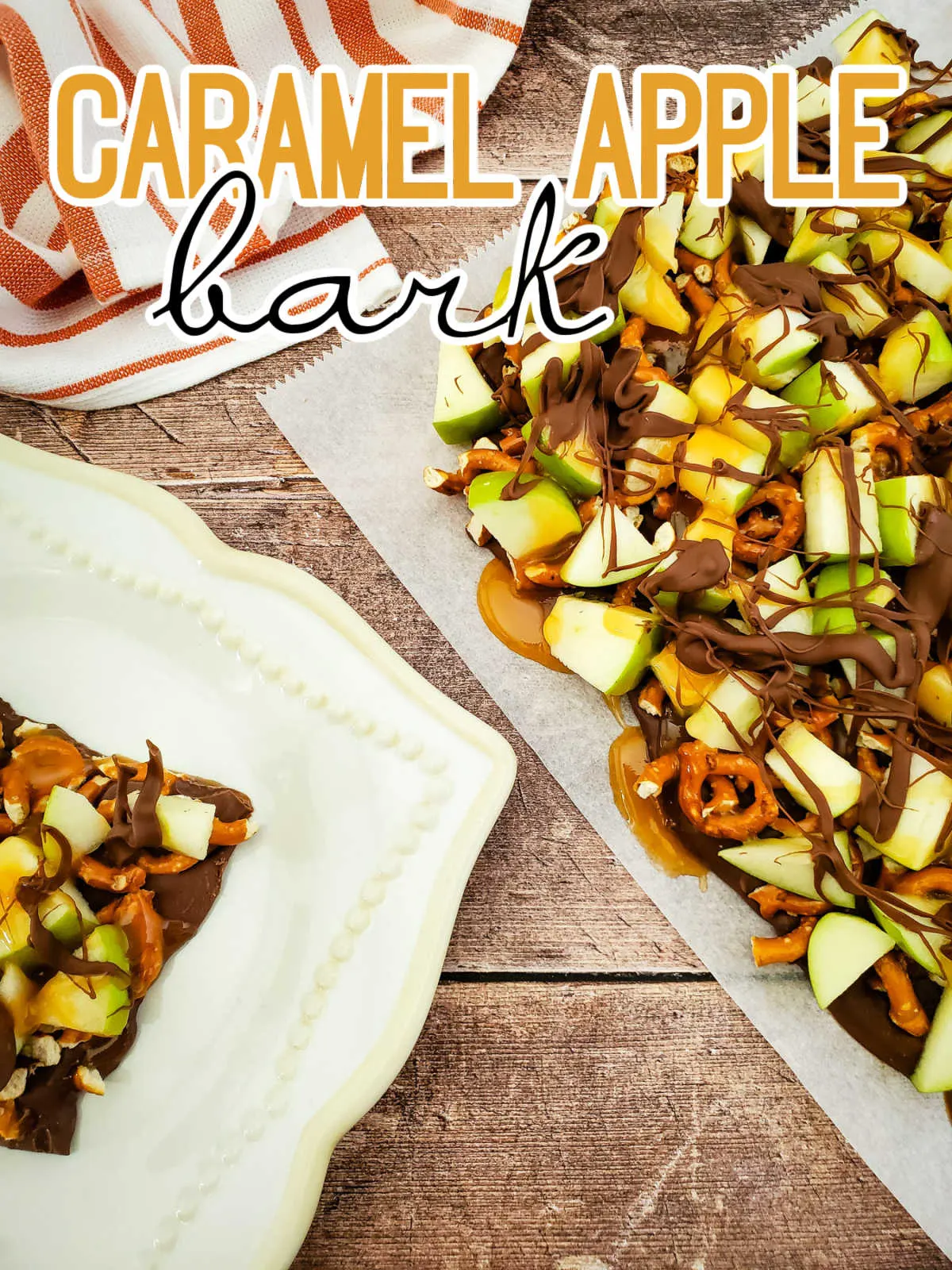 A new version of a fun classic treat made with four easy ingredients that start with melted chocolate, topped with crunchy and salty pretzels, crisp Granny Smith Apples, and sweet gooey caramel.


So yummy and addicting!


Why you will love this recipe!


Super quick and simple to make compared to traditional caramel apples.
Much easier to eat, especially for littles as apples on a stick can be quite hard to bite into.
A sharable (and less expensive) treat for the whole family to enjoy.
It's just plain fun!


Ingredients you will need:


11.5 oz bag milk chocolate chips, divided
3 cups coarsely crushed pretzels
2 Granny Smith apples, cubed
½ cup caramel sundae sauce


You may choose to use caramel candies and melt them, but please note it will alter the flavor a bit, as well as the consistency of this dessert. However, it will be less messy as the caramel will set rather than be saucy.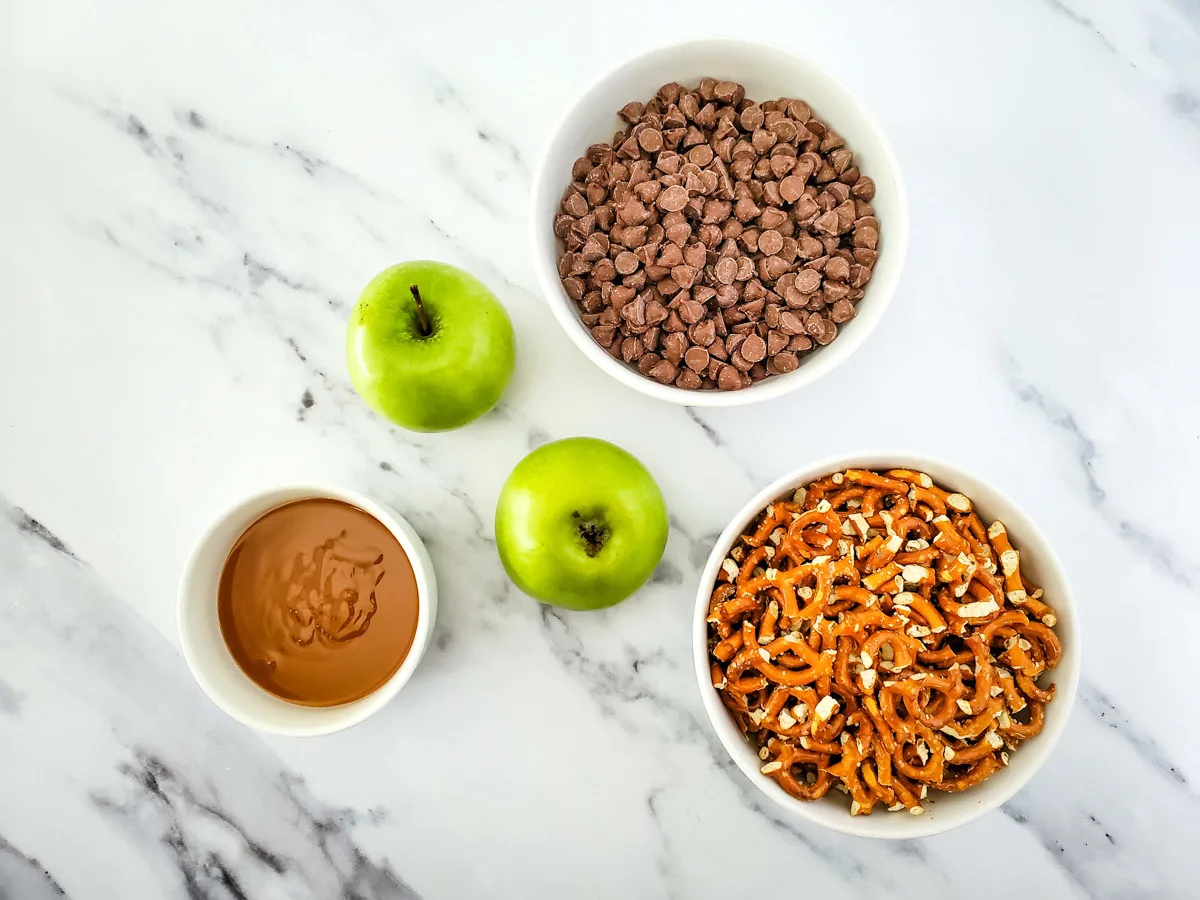 How to make Caramel Apple Bark!


The first step is to prep your ingredients and pan.

– Line a baking sheet with parchment paper.
– Gently break the pretzels – coarse is fine, you don't want them finely crushed.
– Rinse and dice the apples into about ½-inch cubes. Discard the seeds and core.
– Set ¼ – ½ cup of chocolate chips aside, and melt the rest.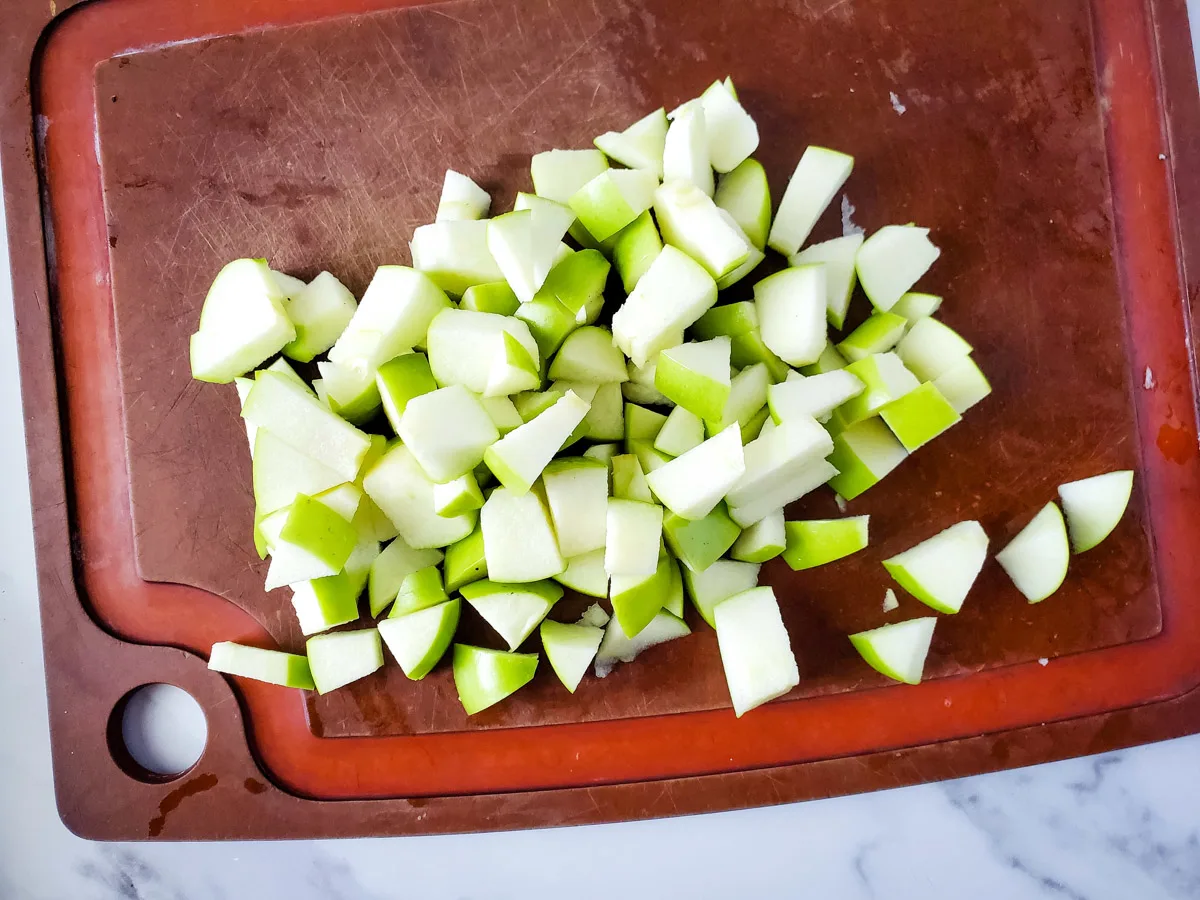 Pour the melted chocolate onto the parchment paper, and spread it out across the pan, making it about ⅛ – ¼ inch thick.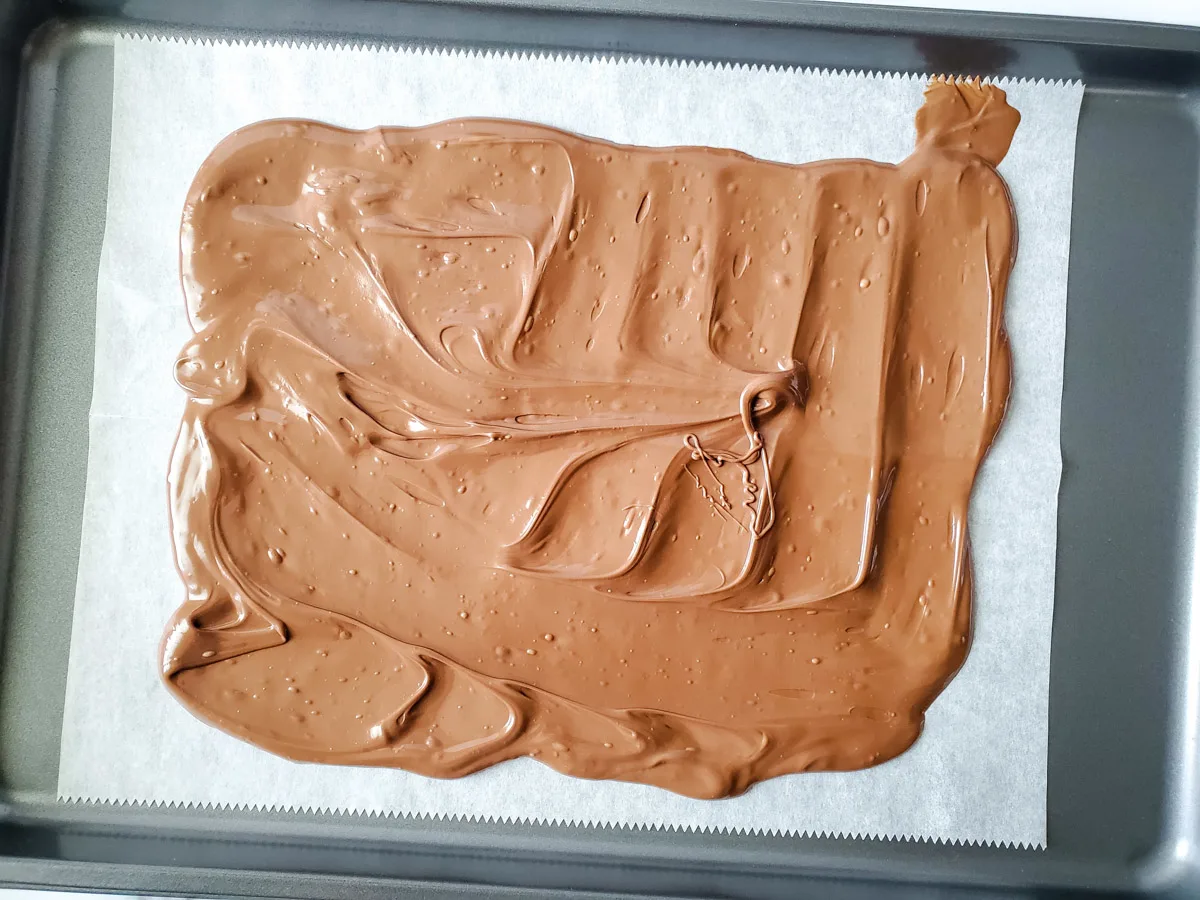 Top with the crushed pretzels, and then the diced apples.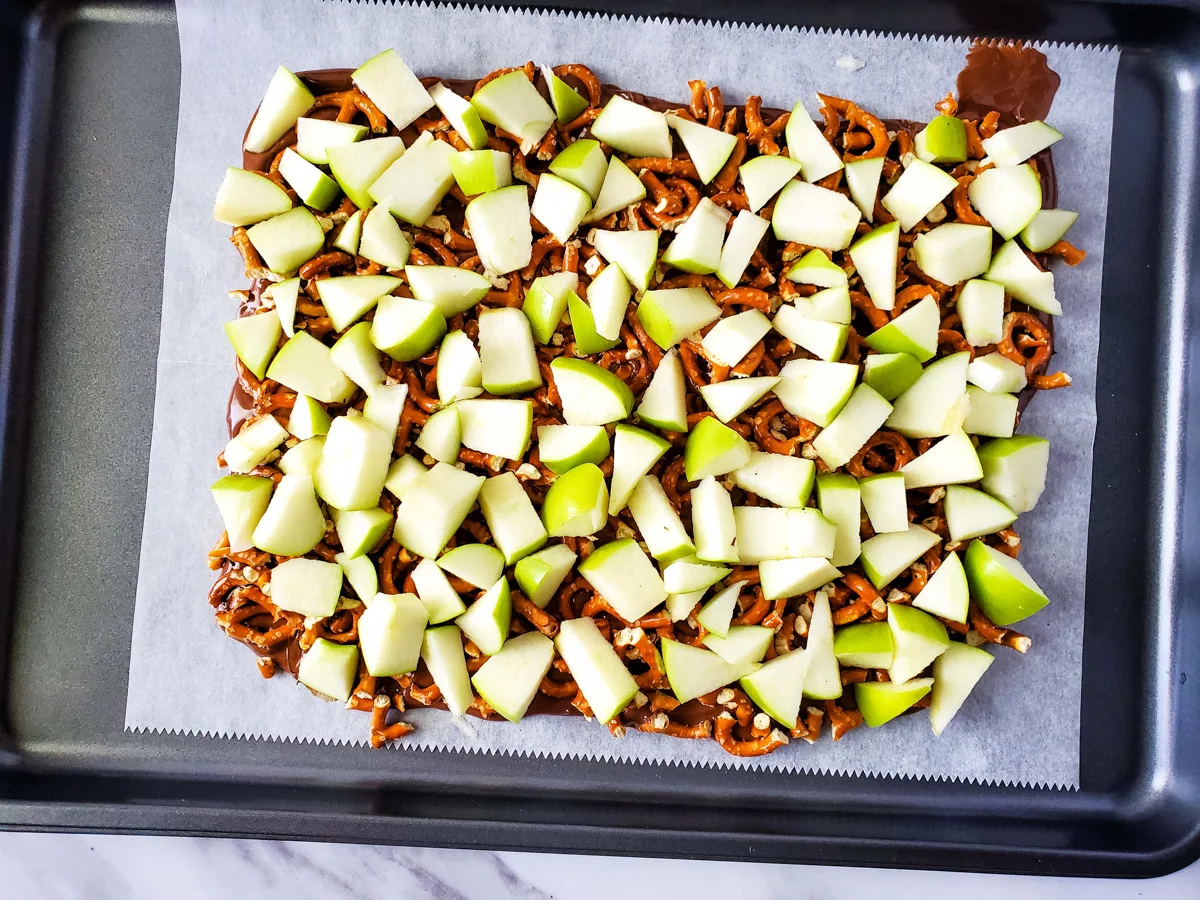 Drizzle caramel sauce over the top.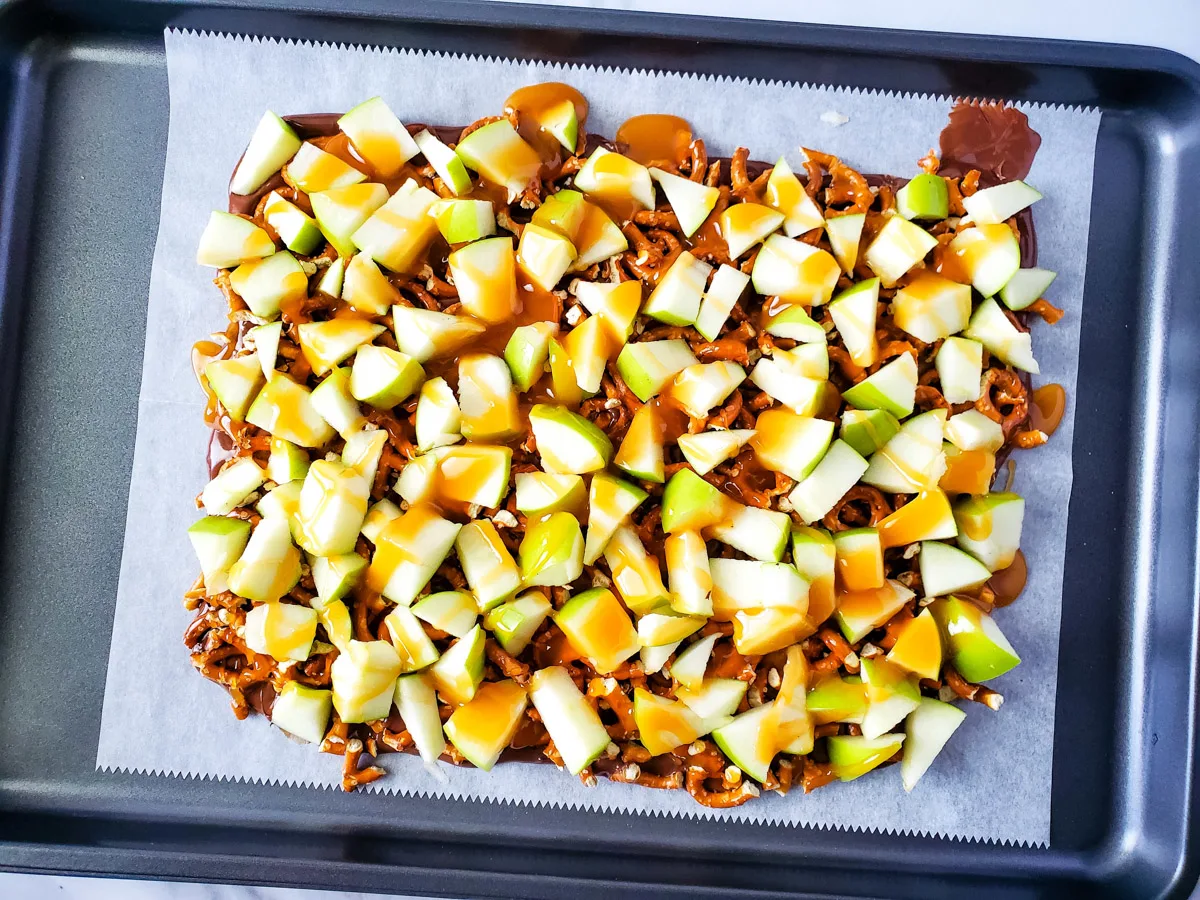 Melt the leftover chocolate chips and drizzle over the top of everything. To serve, use a fork to carefully break a piece off and serve on a plate. If you want the caramel to be less messy I recommend using the melted caramels.




This recipe is for a traditional caramel apple taste but we also love all sorts of caramel apples and this recipe is easy to adjust to your liking.


You can try adding different toppings to mix it up like peanut bits, mini M&Ms, sprinkles, candy corn, etc.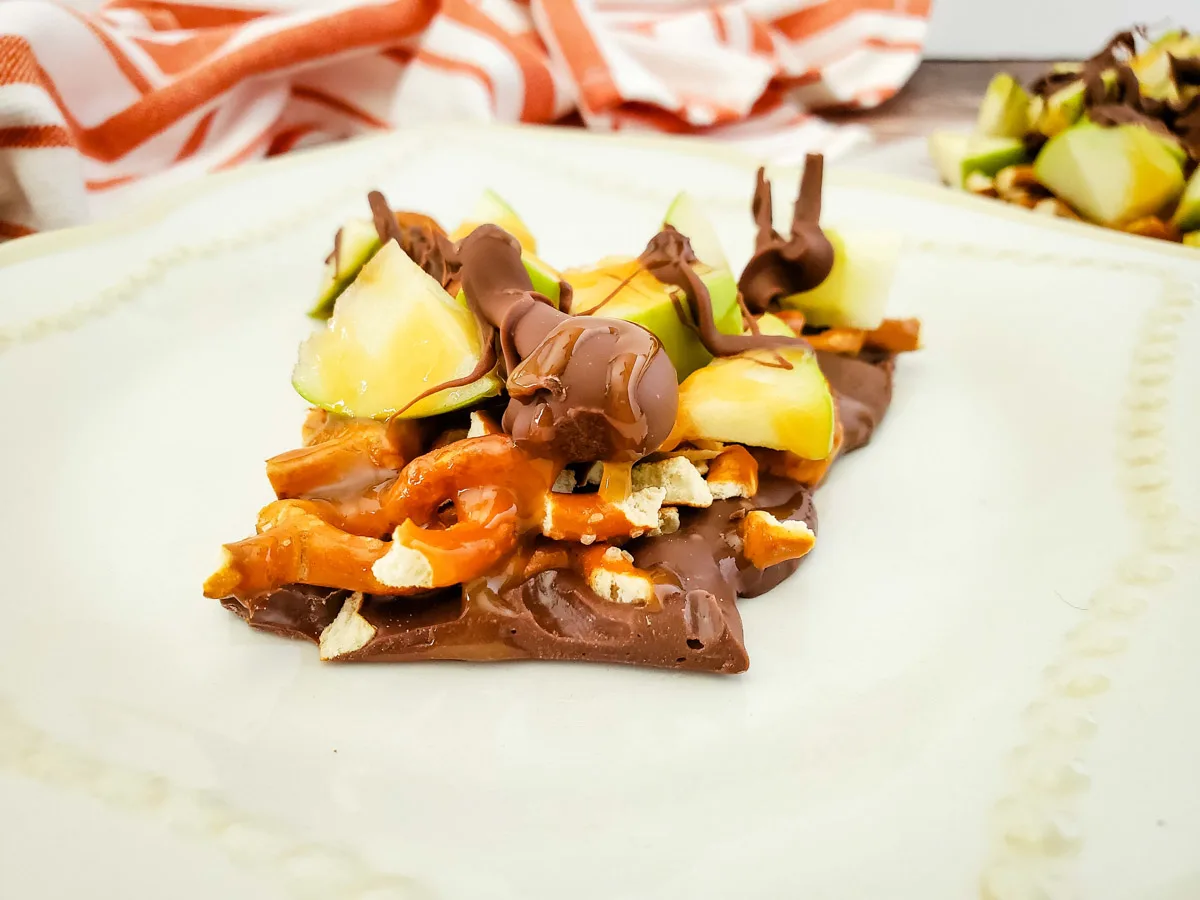 How long will this Caramel Apple Bark last?
It is preferable that this bark be eaten the same day it is fixed for the best taste. The pretzels will start to become soft and the apples will begin turning brown. However, it can last 2-3 days in the fridge if need be just expect it not to be as appealing or crunchy.
Can you freeze this Bark?
No, unfortunately, this fall dessert does not freeze well.
Want to print or save this recipe?