Explore engaging apple crafts for preschoolers!


From cute paper plate apples to vibrant apple collages, find easy DIY ideas that spark creativity.


These hands-on apple crafts are designed to help young learners discover the world of textures, shapes, and colors while having a blast.


Perfect for preschool-aged kids who love all things crafty!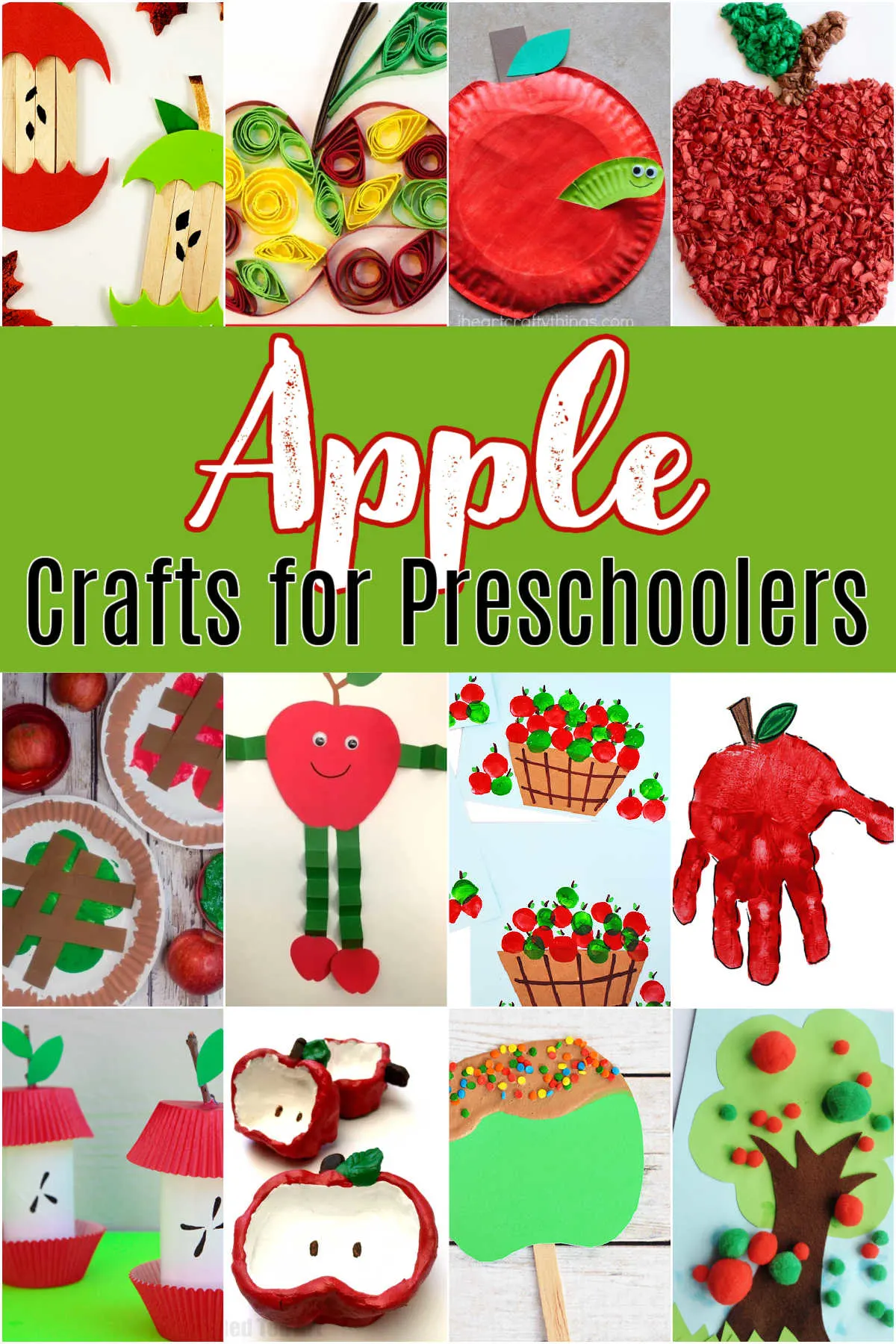 As the leaves begin to don their autumn hues and the air turns crisp, it's that time of the year when apples take center stage.


While the orchards get ready for the annual harvest, there's no better way to celebrate this season of abundance than by diving into a world of creativity with your preschoolers.


Whether it's the vibrant reds, the sunny yellows, or the lush greens, apples provide the perfect inspiration for a plethora of exciting crafts that can keep those little hands busy and imaginative minds engaged.


In this blog post, we're about to embark on a journey through a collection of delightful apple crafts tailor-made for preschoolers.


These crafts aren't just about creating cute decorations; they're about fostering motor skills, sensory exploration, and an early appreciation for the artistic process.


So, roll up your sleeves, gather your tiny crafters, and let's explore the wonderful world of apple-themed crafts that are as educational as they are entertaining.




Materials you might need for these crafts!


paper plates
acrylic paint
cupcake liners


Apple Crafts for Preschoolers




An apple unit study is a comprehensive and engaging educational approach that revolves around the captivating world of apples.


Designed for learners of all ages, from preschoolers to older students, this study delves into various aspects of apples, including their history, biology, cultural significance, and more.


Through hands-on activities like apple tasting, orchard visits, scientific observations, and even apple-themed literature exploration, students not only develop a deeper understanding of this iconic fruit but also hone their critical thinking, research, and creative skills.