This easy potato salad recipe is made with a few simple ingredients, including potatoes, eggs, and our favorite spices.




Looking for an easy potato salad recipe just like mom, or grandma, used to make? Look no further because this recipe will be that one for you.


This classic potato salad is sure to be a hit and the ultimate side dish for any summer gathering or as a Thanksgiving side.


Ingredients you will need:


8 potatoes, peeled and cubed
4 cups of water
1 tbsp salt
4 eggs
½ white onion
1 ½ cups mayo
1 tbsp mustard
1/2 tsp pepper
1 tsp paprika
2 tbsp dill (or you can sub this for a few chopped sweet gherkin pickles)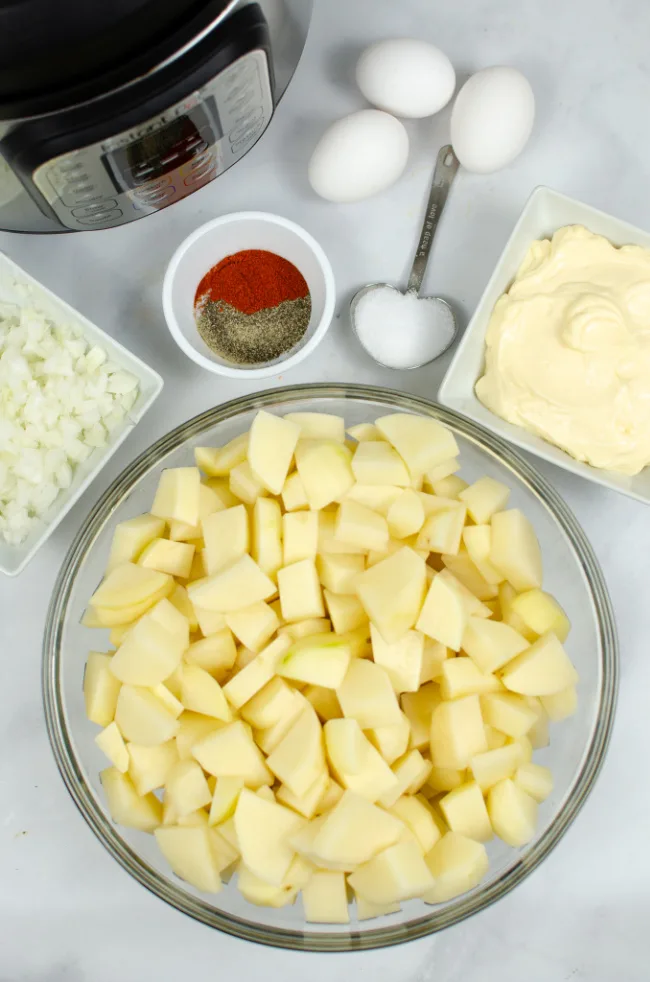 How do you make potato salad from scratch?


I fixed these potatoes in an instant pot but this is absolutely not necessary. You can easily fix the potatoes in a traditional pot.


Peel and cube potatoes into 1-2 inch cubes.


Place the potatoes in the instant pot. Add enough water to cover the potatoes (about 4 cups) and then add in your salt.


Place the eggs (yes with the shell) in the instant pot on top of potatoes and close the lid. Make sure the pressure value is set to close.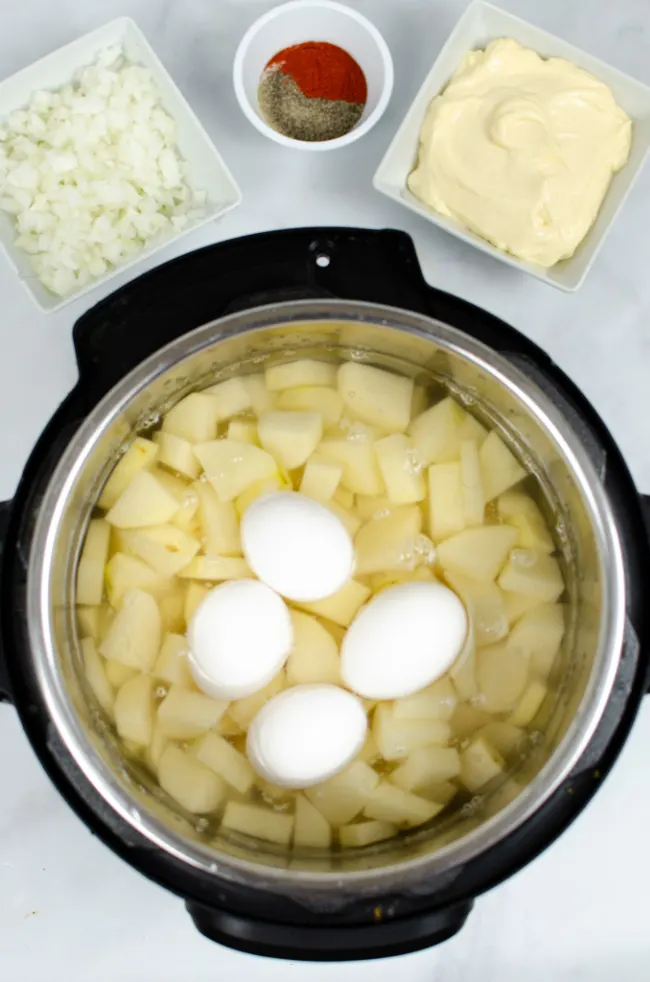 Set the instant pot to pressure cook for twenty minutes on high pressure.


Chop onion to the desired size.


Once the instant pot is done cooking, safely release the pressure by opening the pressure value using a towel or hot pad.


Remove the eggs and soak in ice water. Peel and chop the eggs once cooled.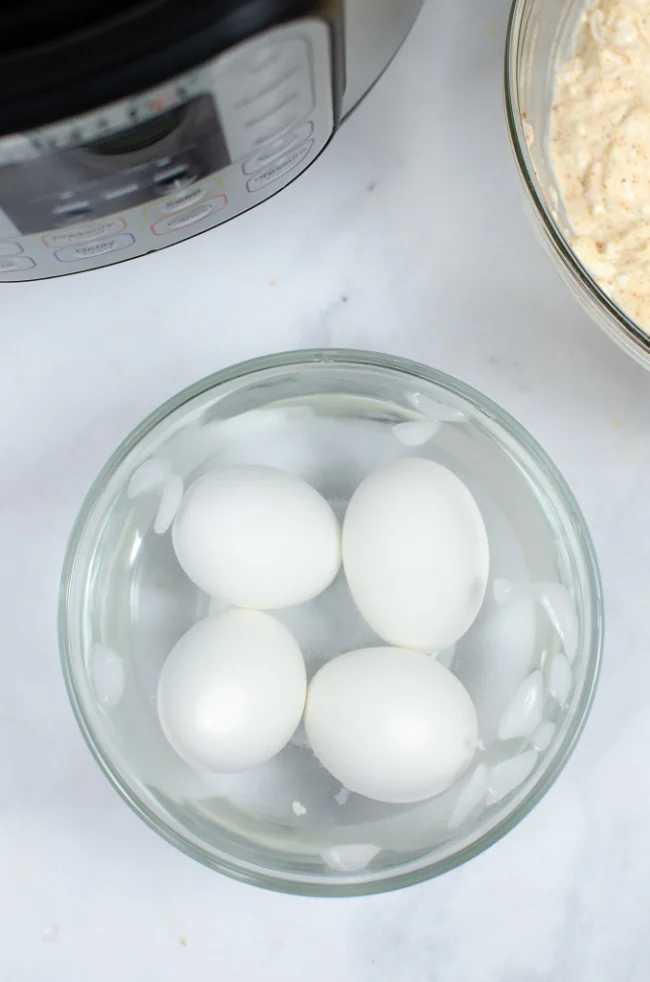 Drain the potatoes from the water and place them back into the instant pot.


Add onions, eggs, mayonnaise, and remaining seasonings to potatoes.


Mix until combined.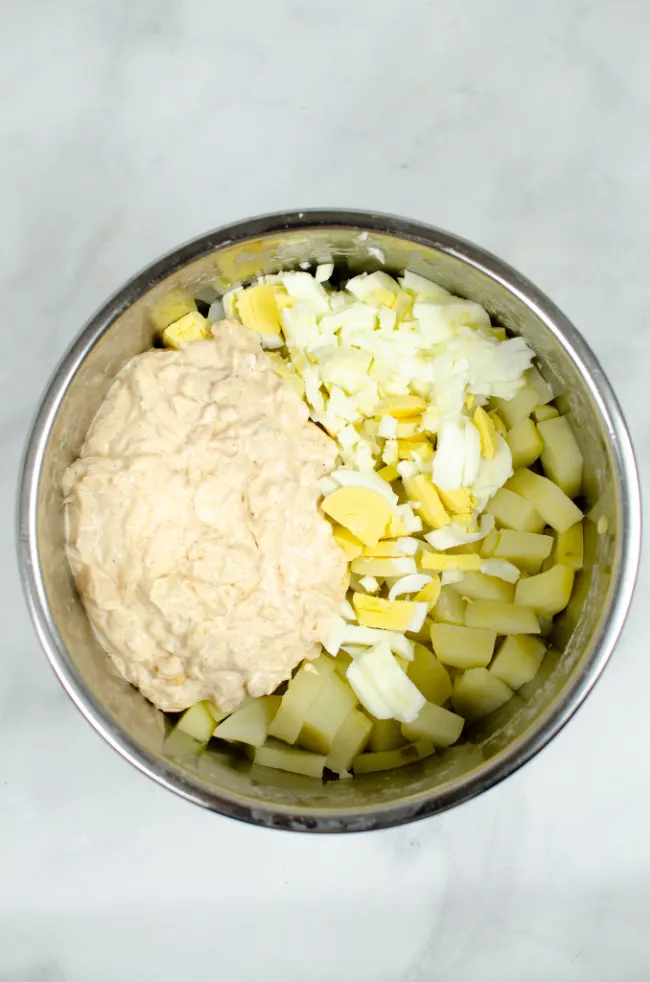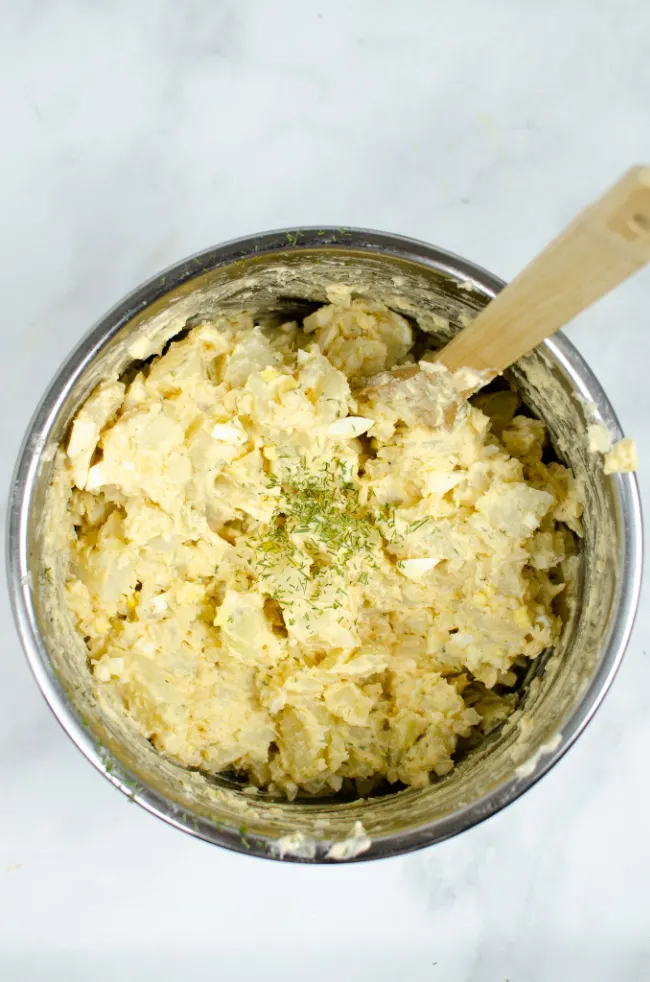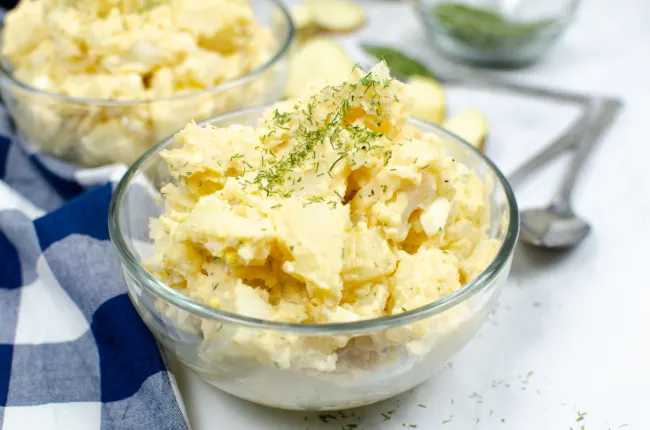 What are the best potatoes for potato salad?


The potatoes you use will make all the difference in the texture of your salad. Yukon Gold and red potatoes hold their shape when they're cooked and keep their firm texture in the salad when they're chopped up and tossed with other ingredients.


Is it OK to boil eggs with potatoes?


No need to be worried about any possible bacteria from the egg shell, the boiling process will kill any bacteria. So in answer to the question can you boil potatoes and eggs together, yes absolutely.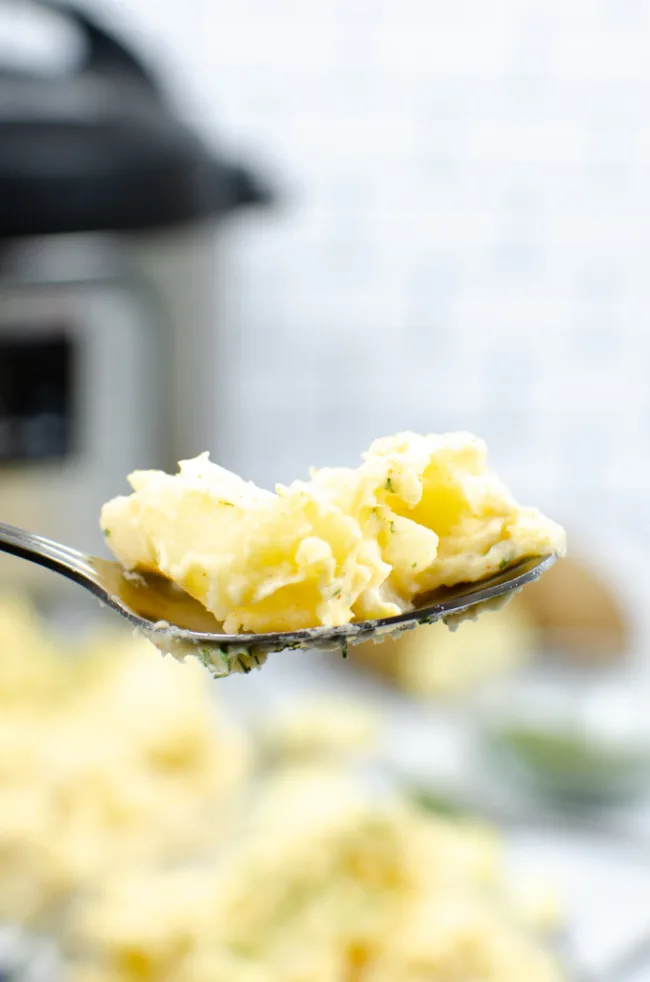 Even more delicious side dishes you don't want to miss!


Want to print this recipe?