This Pecan Turtle Bark is so decadent and easy to make starring the best component of turtle candies: chocolate, pecans, and caramel: the perfect combination.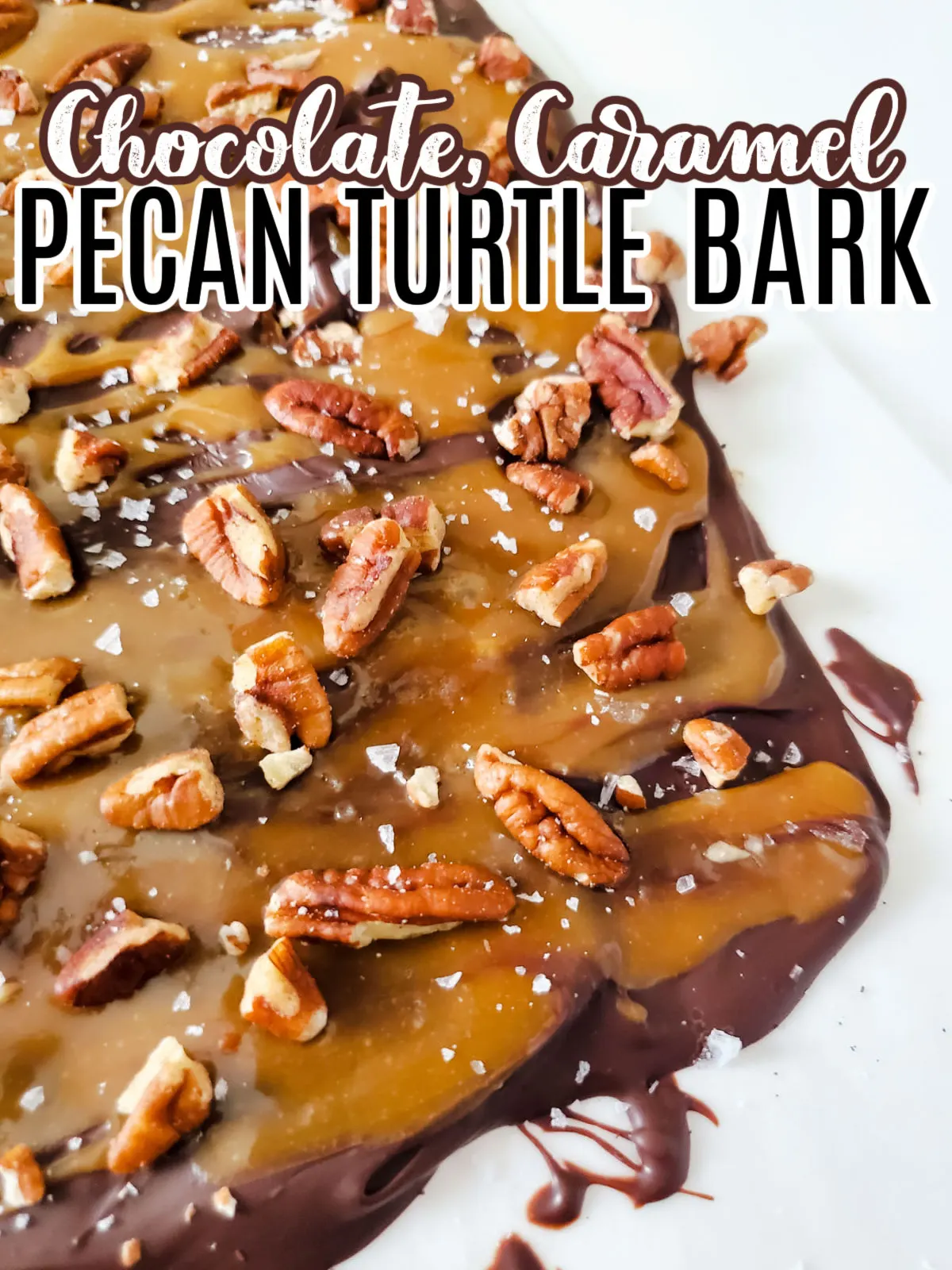 We love this as a Christmas treat but you can have it any time of the year because who doesn't love sweet and salty candy all the time.


These ingredients come together amazingly for this simple homemade candy that tastes so much better than buying any from the store.


It is certainly a crowd pleaser and we 100% recommend adding it to your next event menu.


You can even customize it to your own liking, maybe add pretzels or m&ms, whatever you like. It might change it from the traditional pecan turtle bark but you just can't go wrong with these flavors together.




Pecan Turtle Bark Ingredients


12 ounces milk chocolate chips
4.25 ounces soft caramels (Werther's works great!)
1 ½ teaspoon heavy cream or milk
½ cup chopped pecans
Salt flakes or kosher salt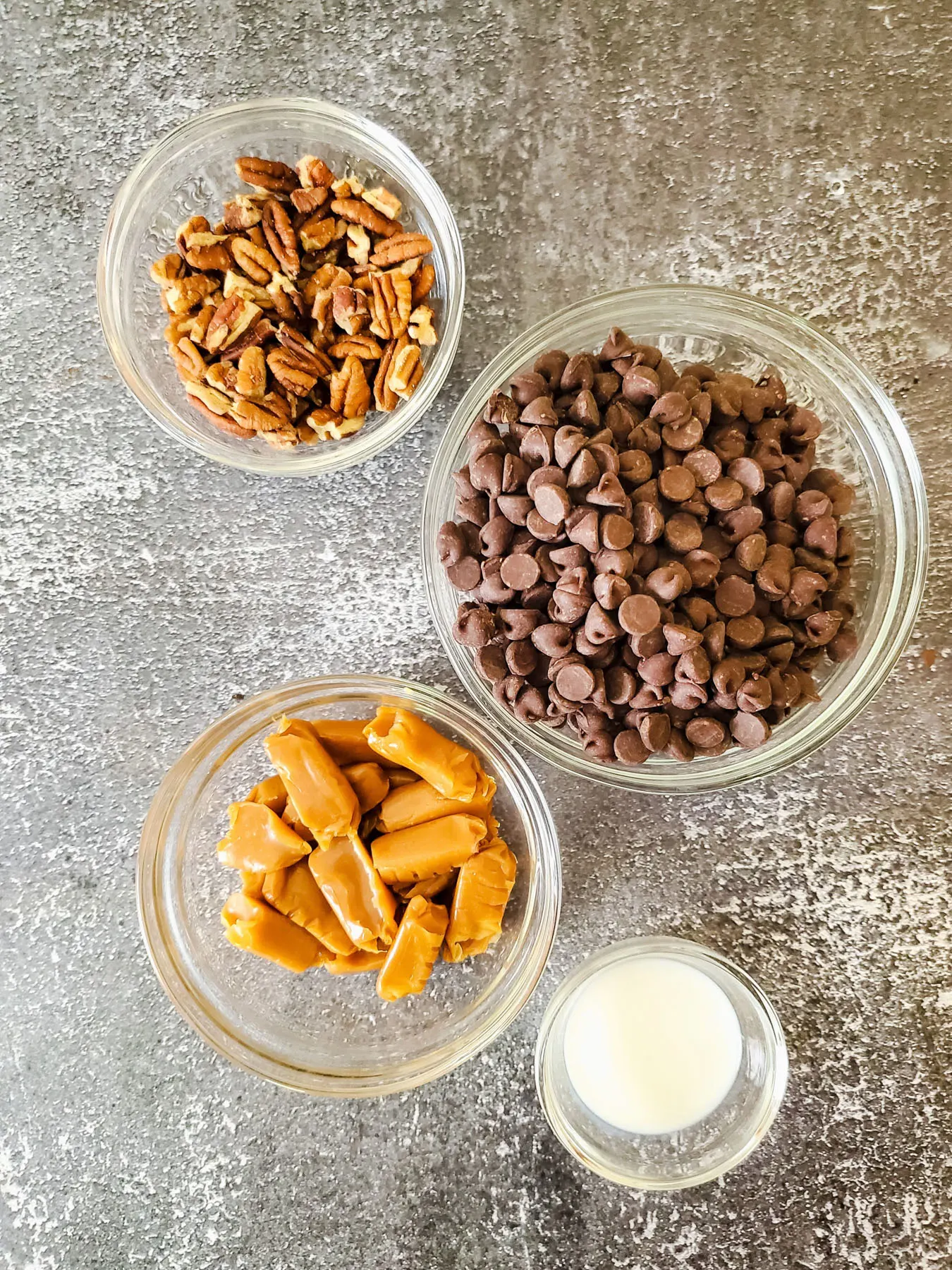 Equipment you will need:


Wax paper (or silicone mat)
Cookie sheet
2 medium microwave-safe bowls
Spatula or large spoon




How to make pecan turtle bark!


Line a baking sheet with wax paper or a silicone mat.


Microwave your chocolate chips for 30 second increments, stirring well between each session until melted completely.


Spread the chocolate onto a prepared sheet until about ¼" thick.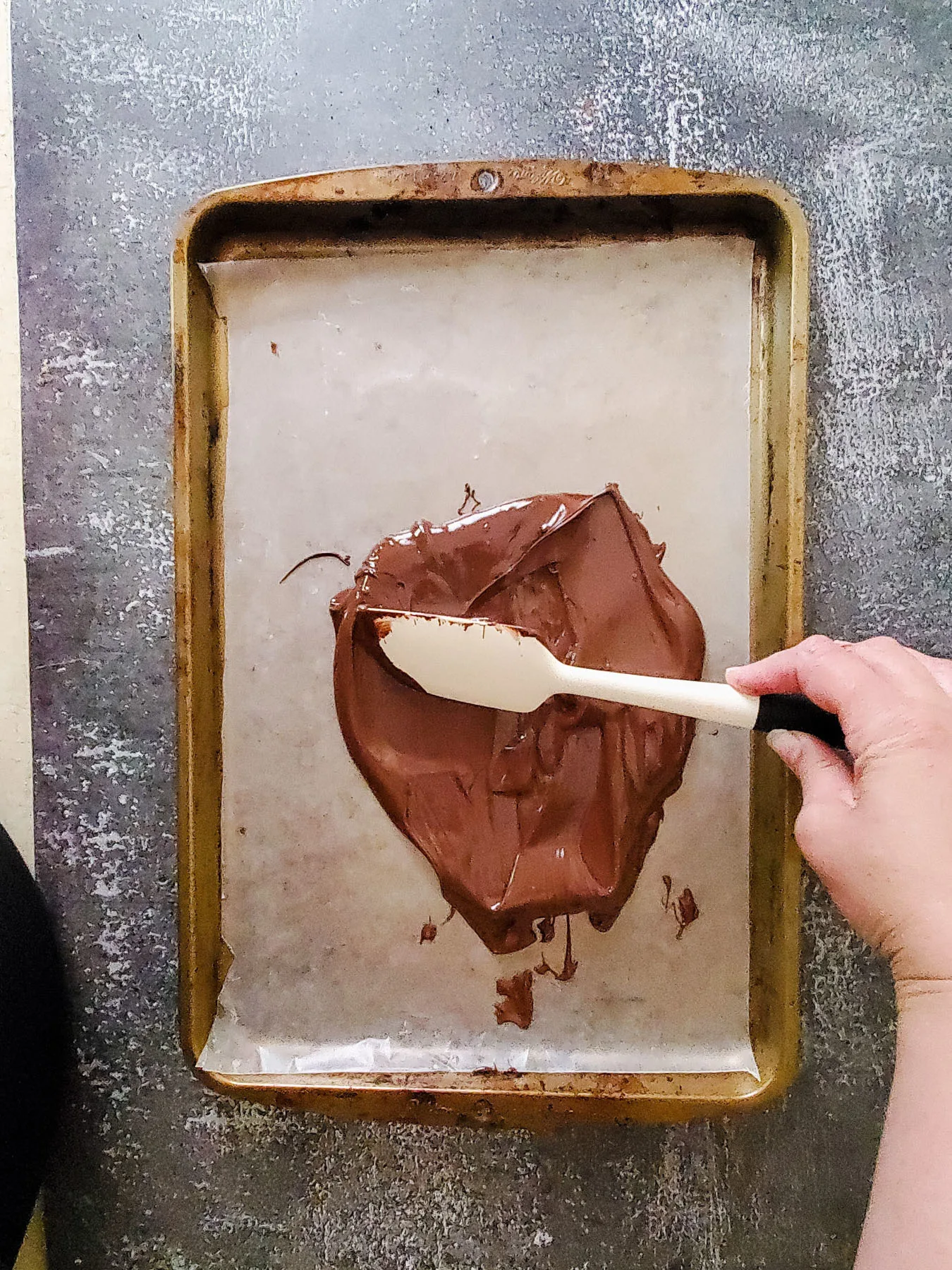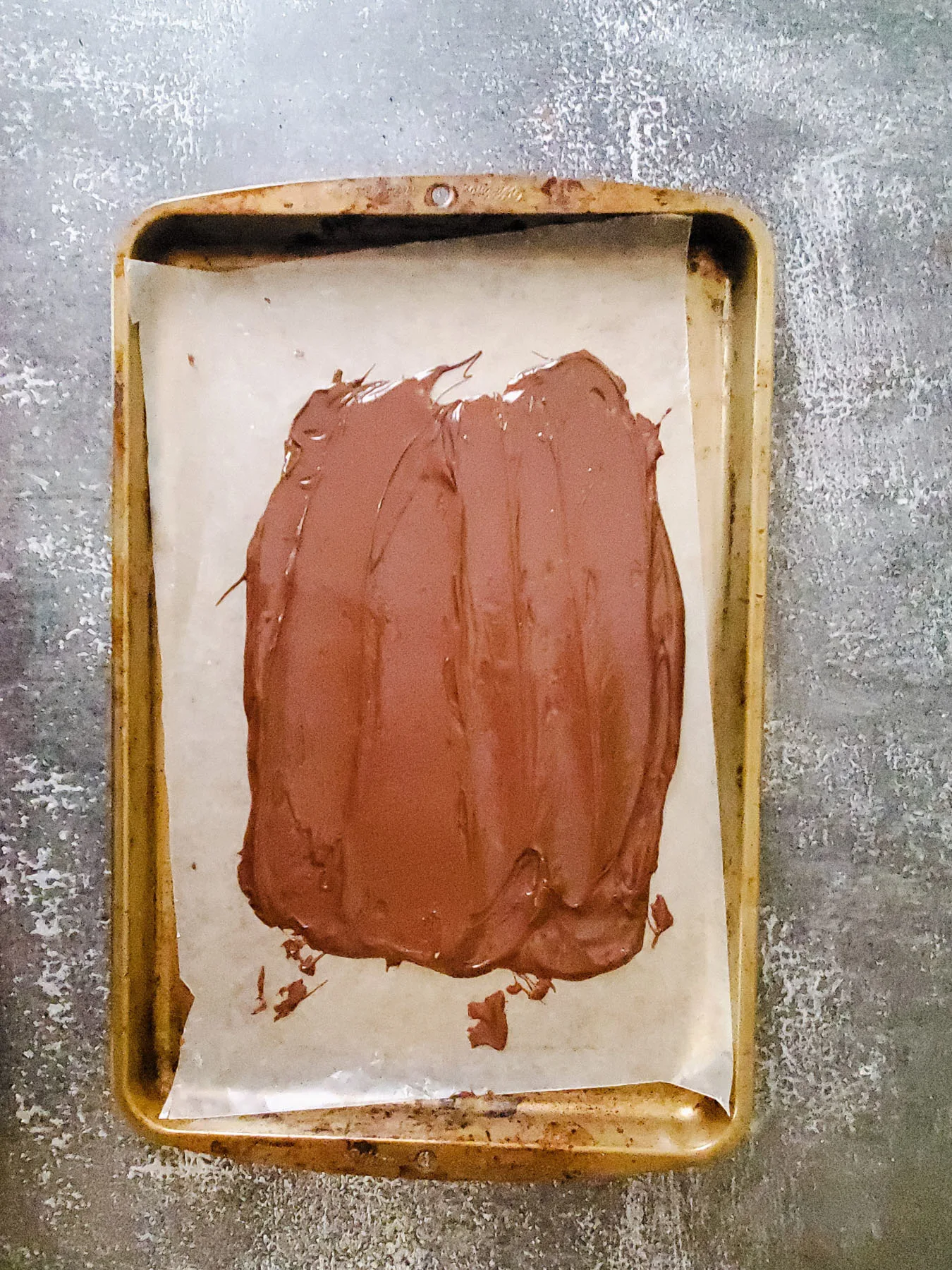 Combine the heavy cream and caramel together and microwave for 30 second increments, making sure to stir in between until caramel is smooth and creamy.


It may look like there is too much liquid, but it does come together after mixing.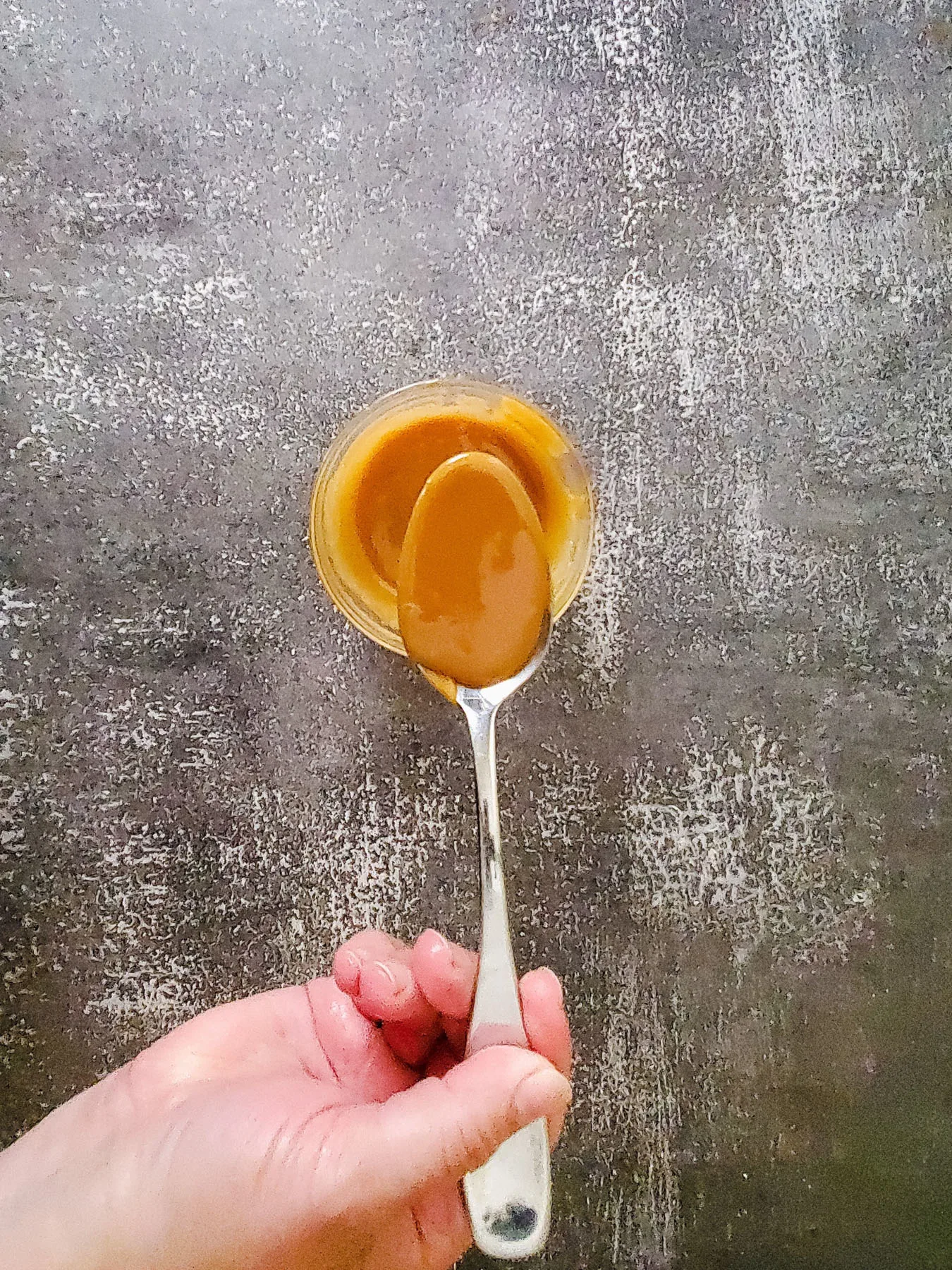 Spread caramel over the chocolate.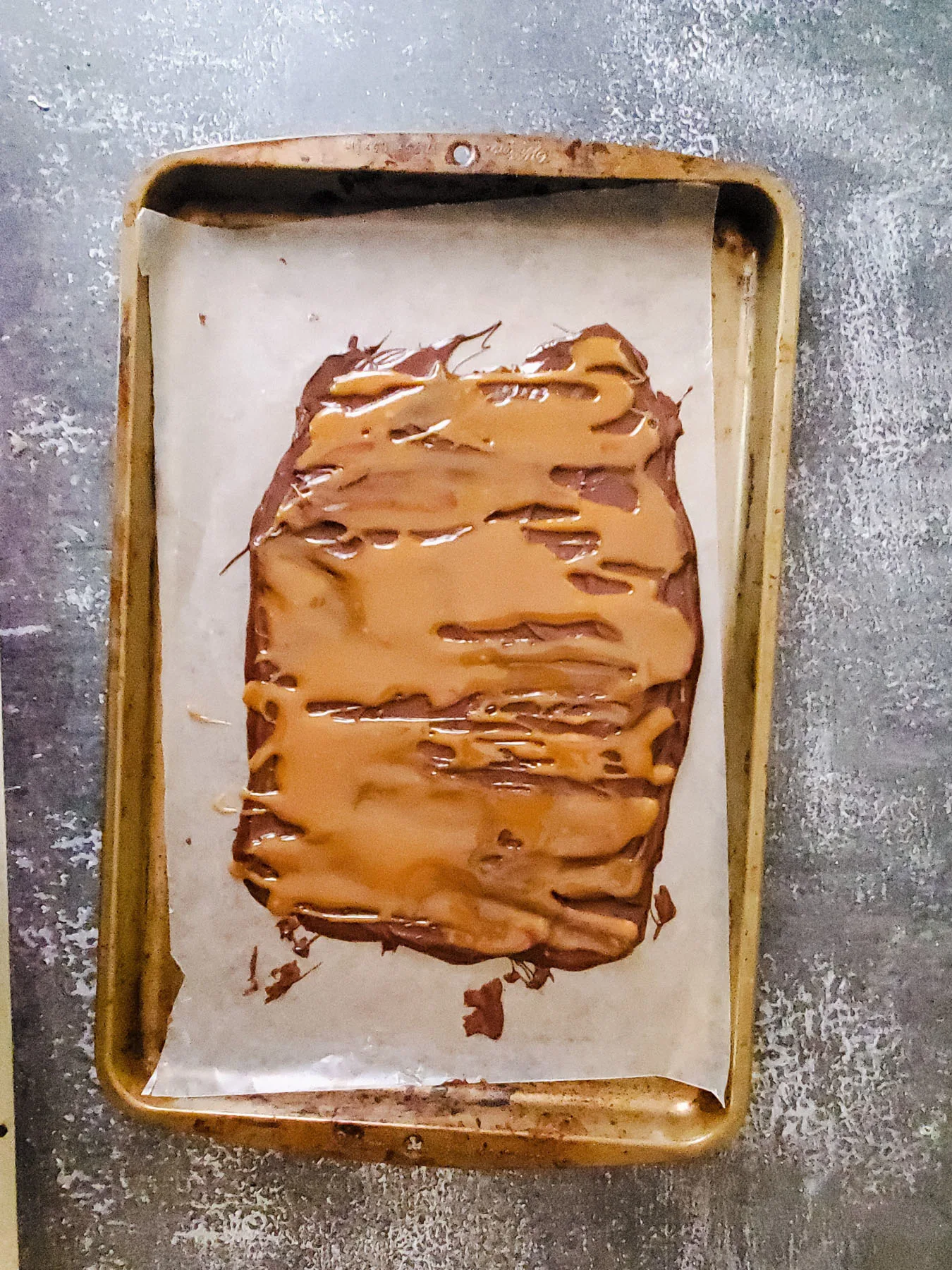 Sprinkle the chopped pecans and salt on top of the caramel.


Allow to set for about 30 minutes. You may want to chill the bark in the fridge or freezer to allow the caramel to set before breaking into pieces.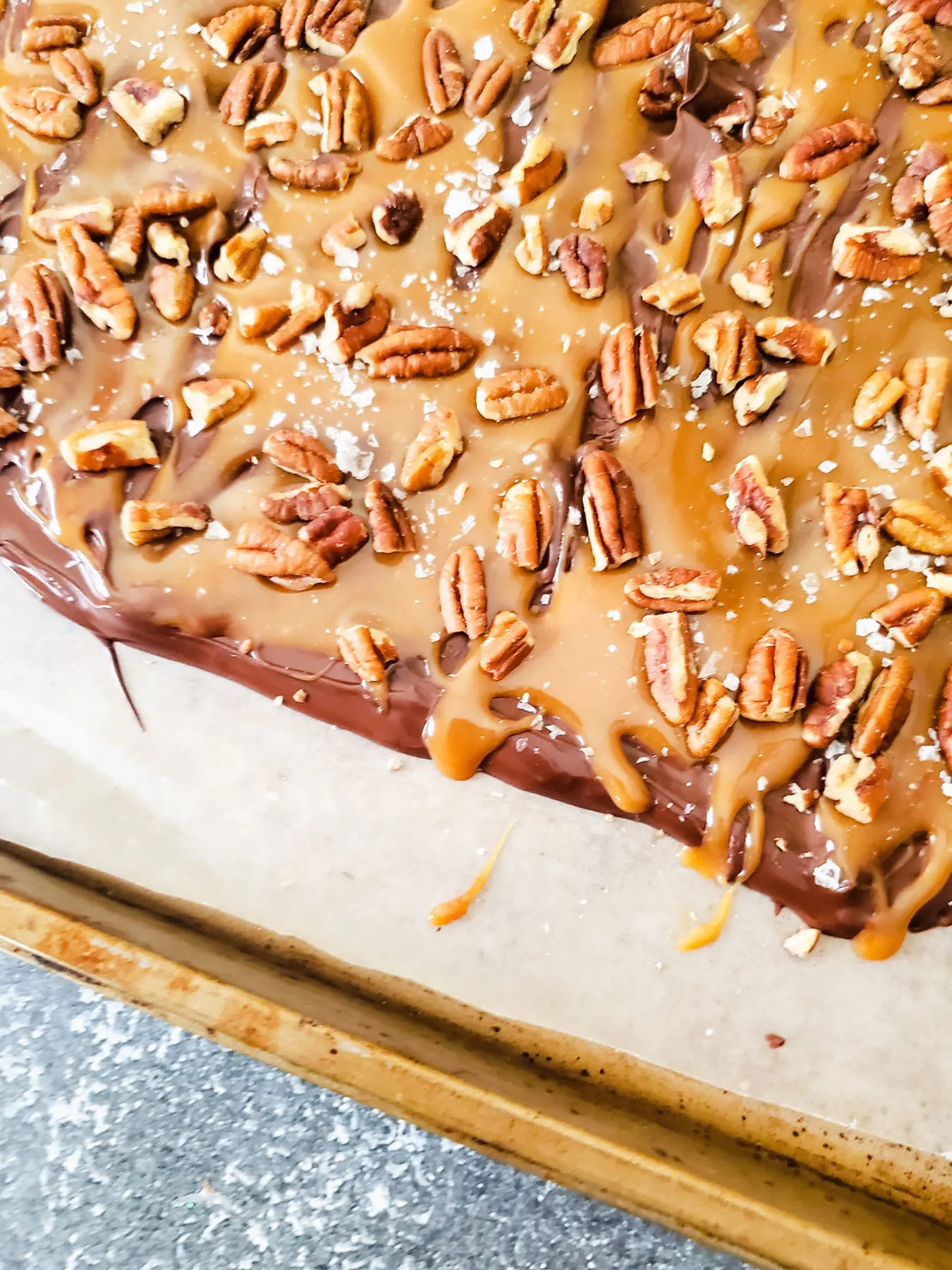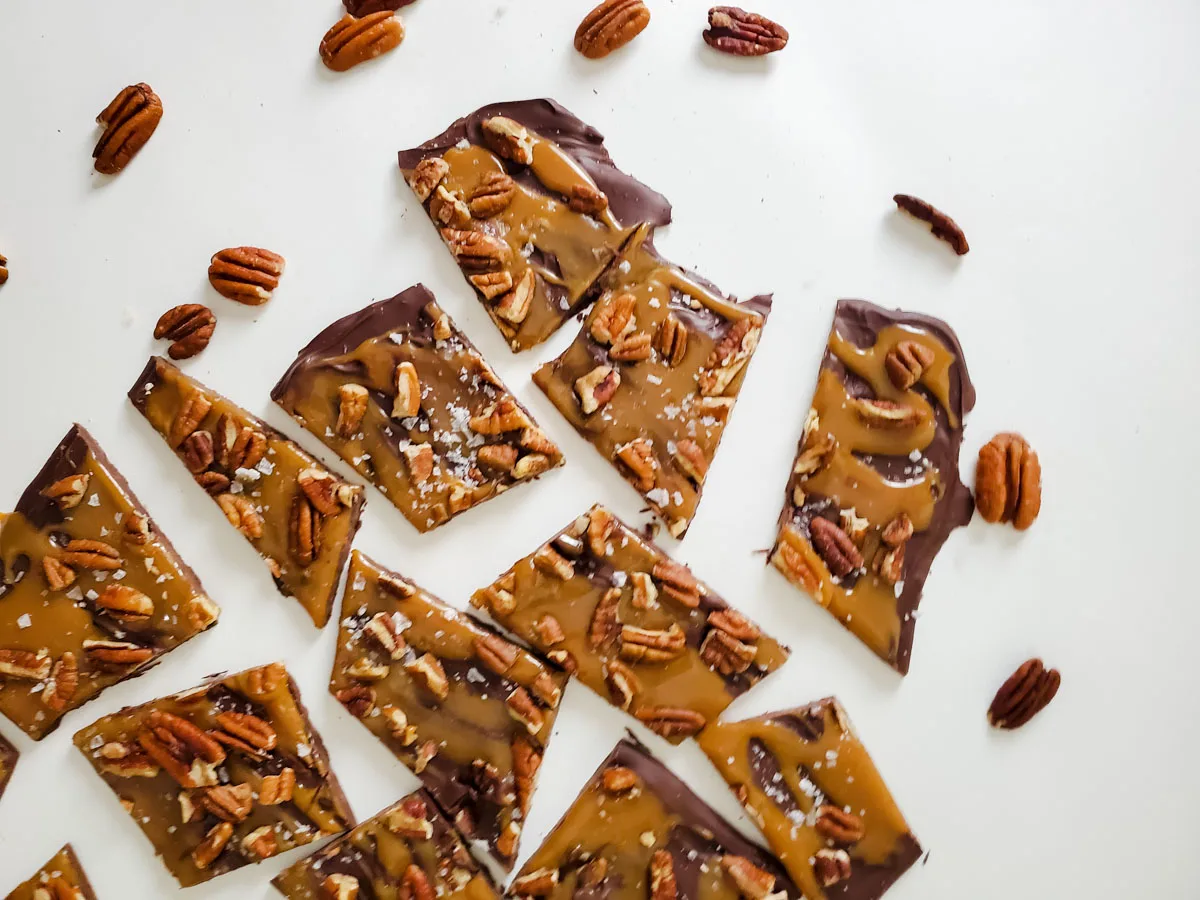 How to toast pecans!
Spread the pecans on a baking sheet and bake at 350 degrees until golden brown. Stir about half way through. This should take approximately 6-10 minutes but be sure to watch as they can burn quickly. Allow the pecans to cool before adding them to the bark.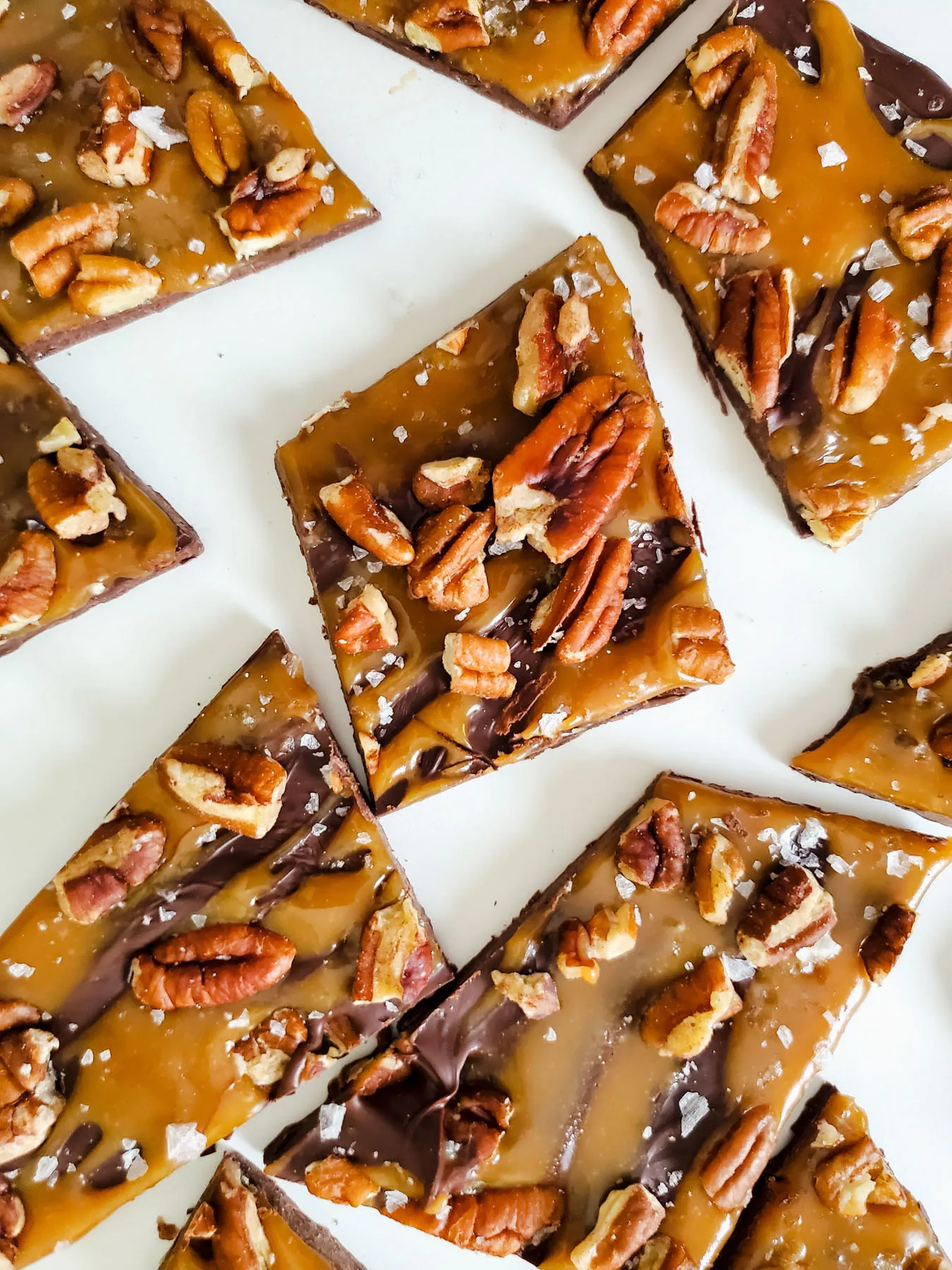 Want to print or save this recipe?