This Death by Chocolate Poke Cake is the perfect decadent dessert for the serious chocolate lover.


A super-rich and chocolatey poke cake that is made using a boxed chocolate cake mix, hot fudge sauce, Hershey pudding, and cool whip.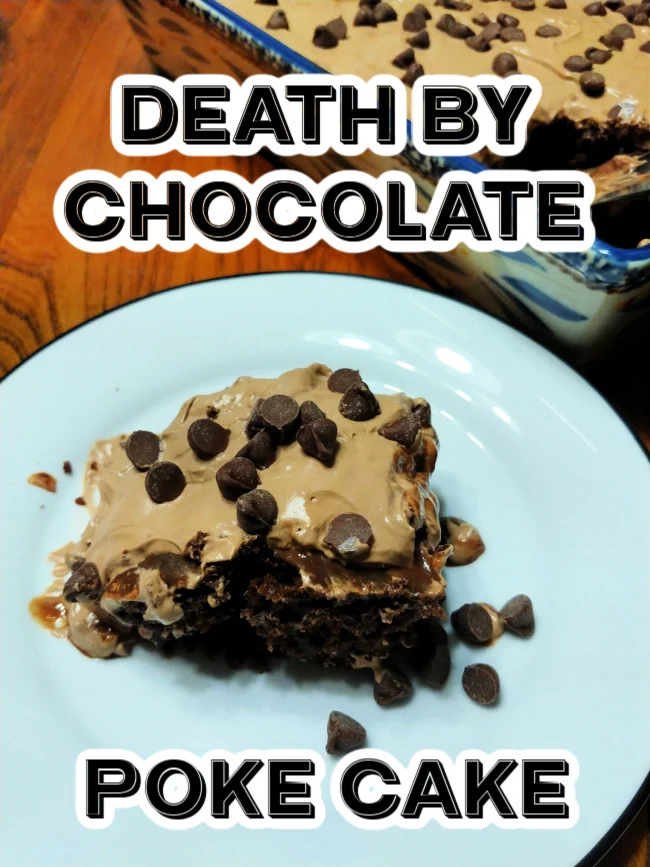 We love this chocolate cake because it is so easy and quick to make with a box cake mix and simple fillings and toppings.


Plus it is perfect for a get-together with friends or family or taking to a potluck, especially if you have a family full of chocolate lovers. It can also be made ahead and be customized to many different variations.


Ingredients you will need:


Chocolate Fudge Cake Mix (you can also go with dark chocolate cake mix, triple chocolate fudge, etc)
Ingredients for the Cake Mix (typically oil and eggs)
2 Hershey's Instant Chocolate Pudding Mixes (or the Hershey Dark Chocolate)
4 Cups Milk
Hershey's Hot Fudge Topping
Frozen Whipped Topping, thawed
Hershey Chocolate Chips (or cut up Hershey's Special Dark Chocolate Bar for chocolate shavings)


Death by Chocolate Poke Cake Video




How to make a Death by Chocolate Poke Cake


The first step is to bake the cake according to the package's directions using a 9×13-in. baking pan.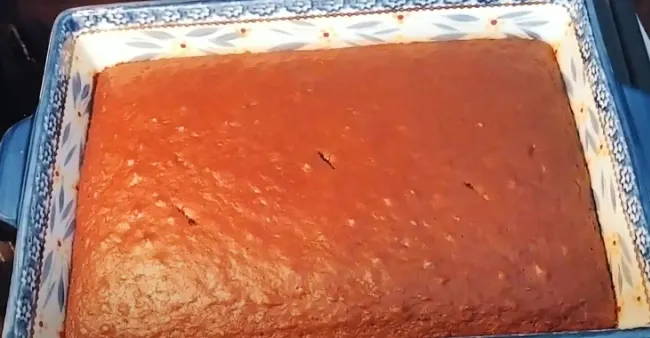 Poke holes in the hot cake.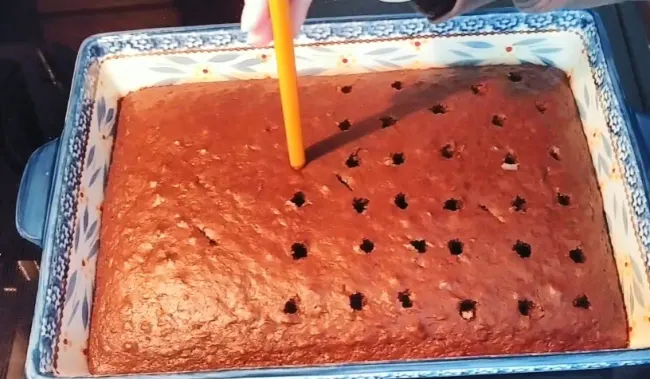 Mix together your 2 cups of milk and 1 package of the Hershey's instant chocolate pudding mix and pour this mixture over the cake, filling the holes.


If you cannot find the Hershey's Chocolate Pudding at your local store you can substitute any instant chocolate pudding in its place.


The quicker you do this process the better as the pudding starts to set up quickly and it makes it much harder to put down the holes.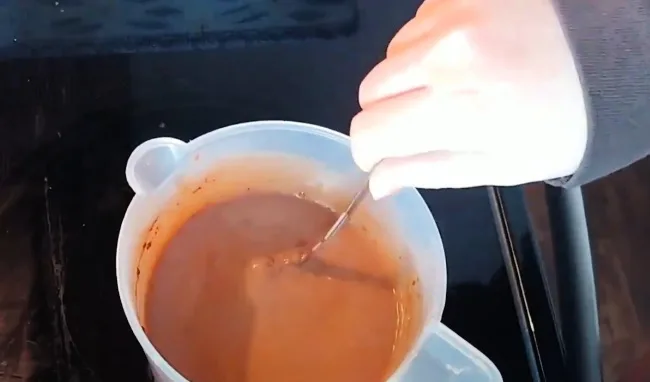 Microwave the hot fudge topping (with the lid off) for about 30 – 45 seconds or until it pours easily.

Pour the fudge evenly over the top of the cake and let the cake cool completely.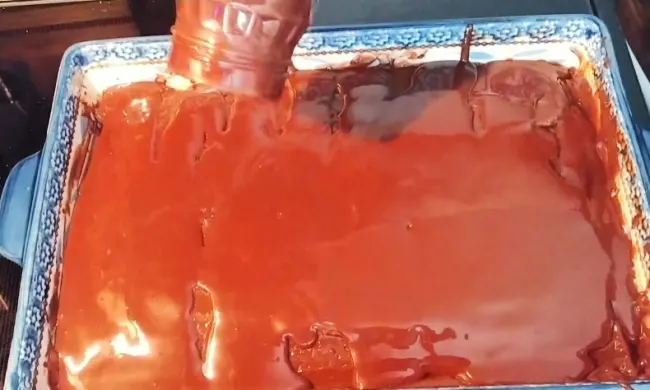 In a medium bowl, combine the second pudding mix with the additional 2 cups of milk, once combined carefully fold in the Cool Whip.

Spread the mixture evenly over the top of the cake.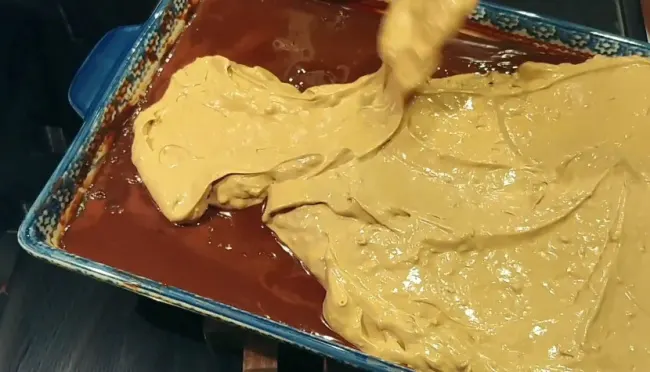 Sprinkle the chocolate chips (or chocolate shavings) over the top and refrigerate for at least 4 hours before serving. The longer it sits the better as the pudding gets set up really well and allows it time to get nice and cold.


Store this cake covered in the fridge for up to 3 days.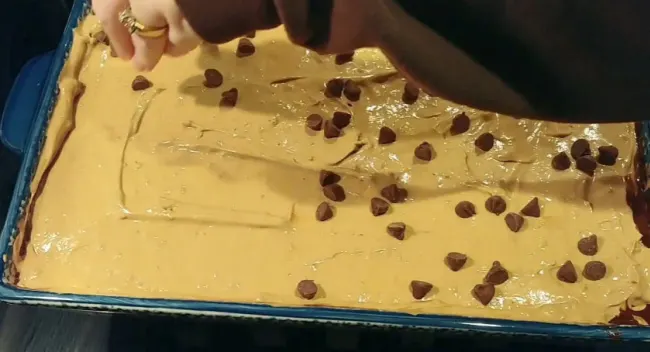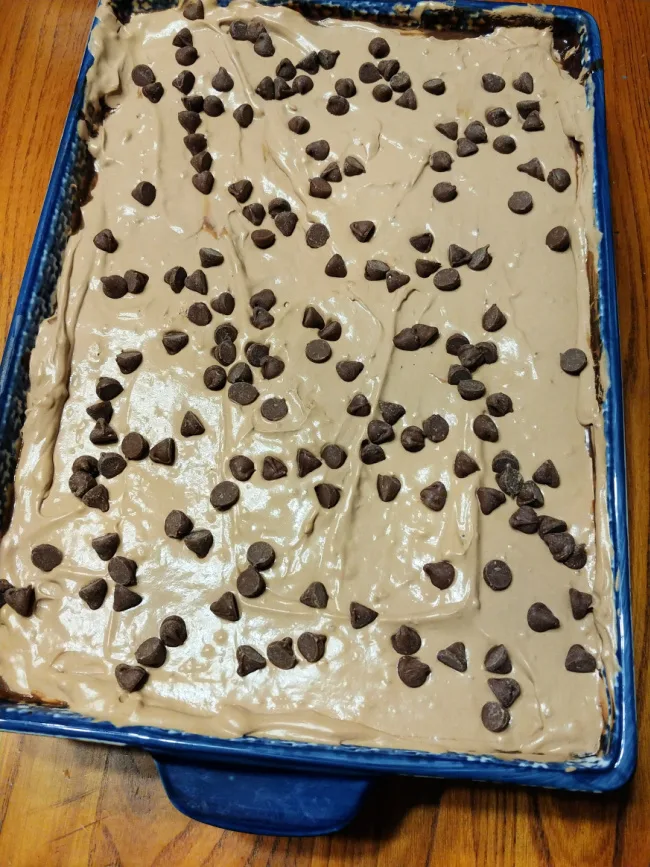 What is a Poke Cake?


Poke cakes are just that, cakes that have holes poked in them in order to fill with something delicious. In this case, it is chocolate pudding. The best thing about poke cakes is they create a cake that is super moist and oozing deliciousness in every bite.




Love this Death by Chocolate Poke Cake? Be sure you check out these other poke cake and recipes too.




Want to print or save this recipe?