The cutest DIY Gumball Machine Ornament can easily be created with just a solo cup, a clear ball ornament, and a few simple craft supplies to make the sweetest touch to your Christmas tree this year.


Great craft idea to give as gifts for friends and family or hang up around your house as adorable decorations.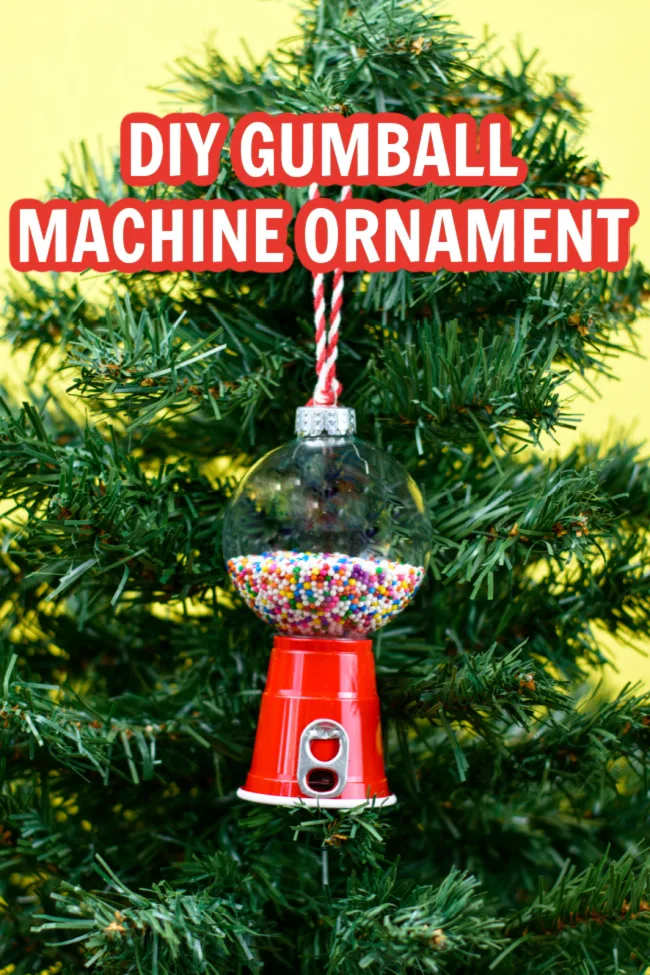 Christmas ornaments are a fun way to decorate your home during the holiday season. They can add some cheer to any room and they're easy enough to make yourself plus a lot of fun family memories to be made creating them.


In fact, we have a tutorial that shows how to create these retro gumball machine ornaments using a few simple materials.


The best part of this project is that it doesn't require much time at all! The ornament takes less than 30 minutes to put together, and then you're done!




What do you need to make a Gumball Machine Christmas Ornament?


1 Soda Can Tab
Black Sharpie Permanent Marker
Hot Glue Gun & Glue Sticks
Piece of Pretty String or Ribbon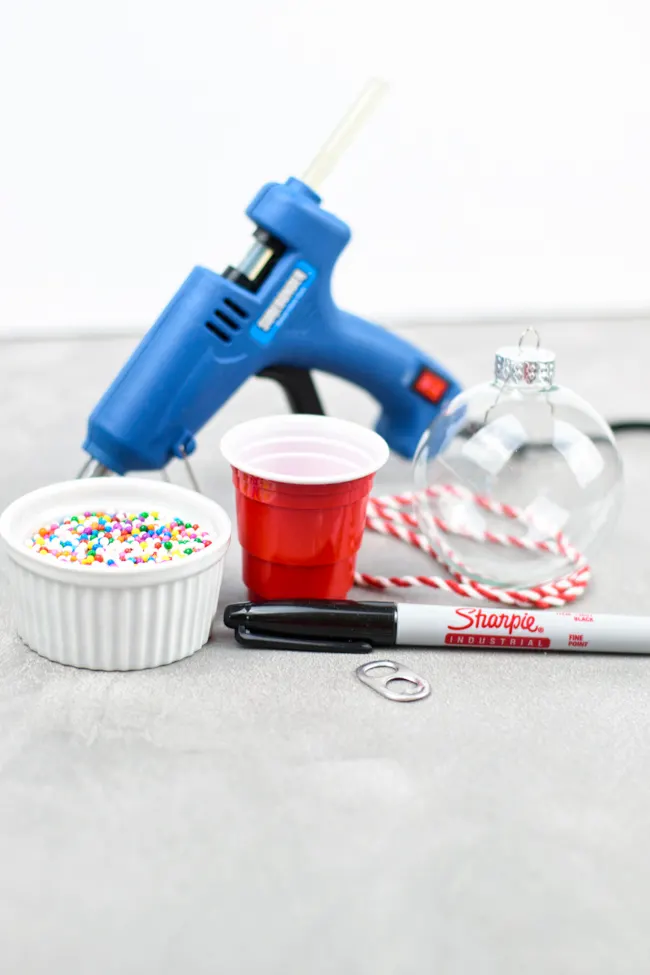 How To Make A DIY Gumball Machine Ornament


Remove the metal lid from the ornament and fill it with the nonpareils. (If you have a tiny funnel, use it to get the nonpareils into the ball. If you don't have a funnel, you can fold a piece of paper into a shape of a cone.)


You can use a variety of things for the "gumballs". We used tiny nonpareils but you could also use sixlets or even a rainbow of mini pompoms.




Once your ornament is filled to your desired level, place the lid back on. Attach your piece of string or ribbon so that it can be hung.


Using your hot glue gun, glue the soda can tab to your mini red solo cup.




Now, take your black sharpie marker and draw inside the gumball chute.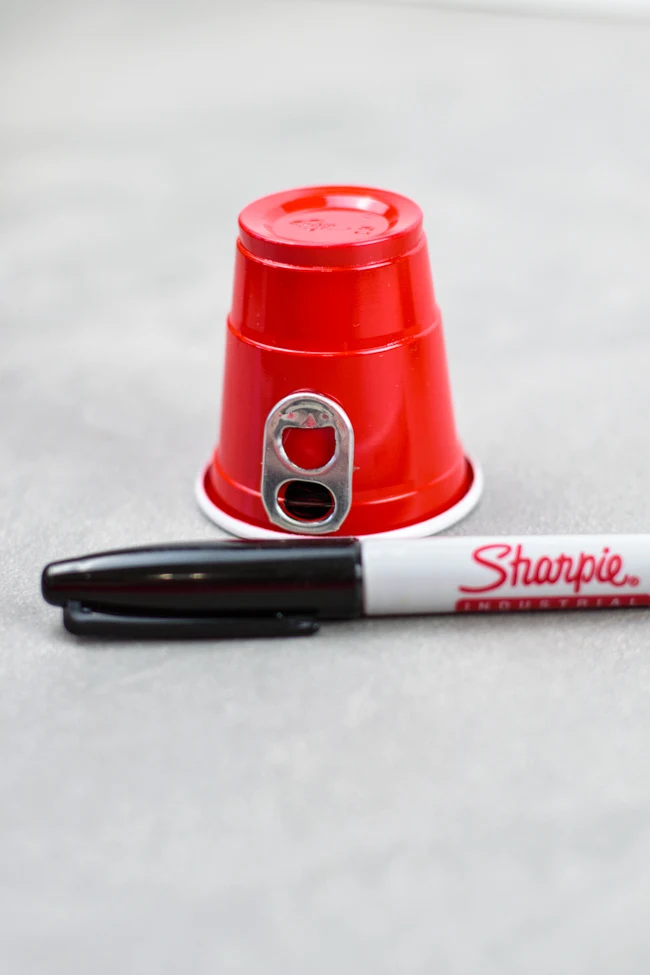 With your hot glue gun, attach the clear Christmas ornament to the bottom of the mini solo cup. It can be quite challenging, especially for kids, to get it centered so that the hook is perfectly centered. Be patient and take your time.


Give the hot glue a few minutes to set and your DIY gumball machine ornament is ready to be hung.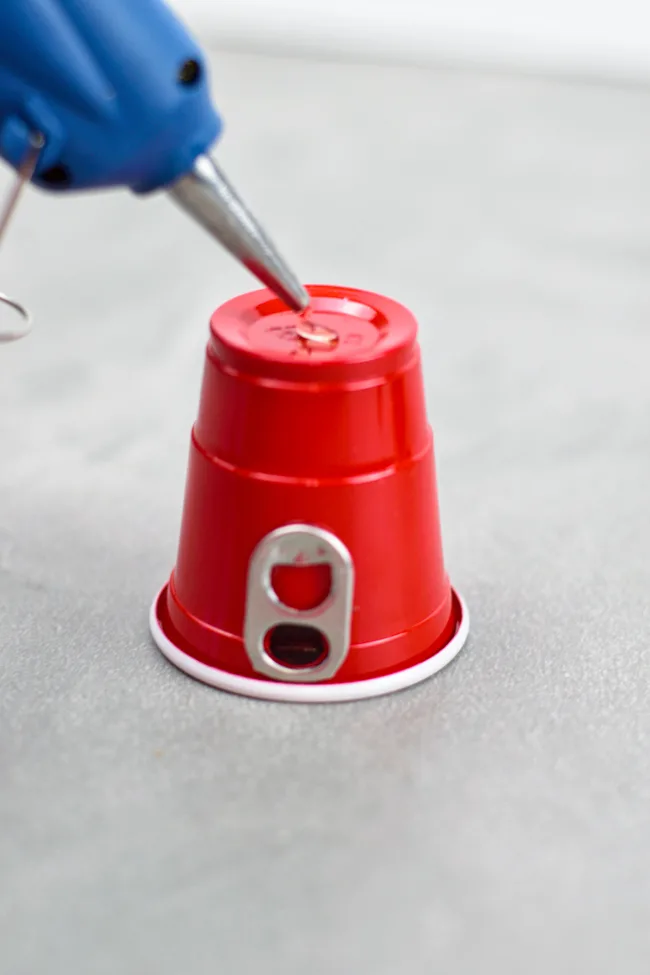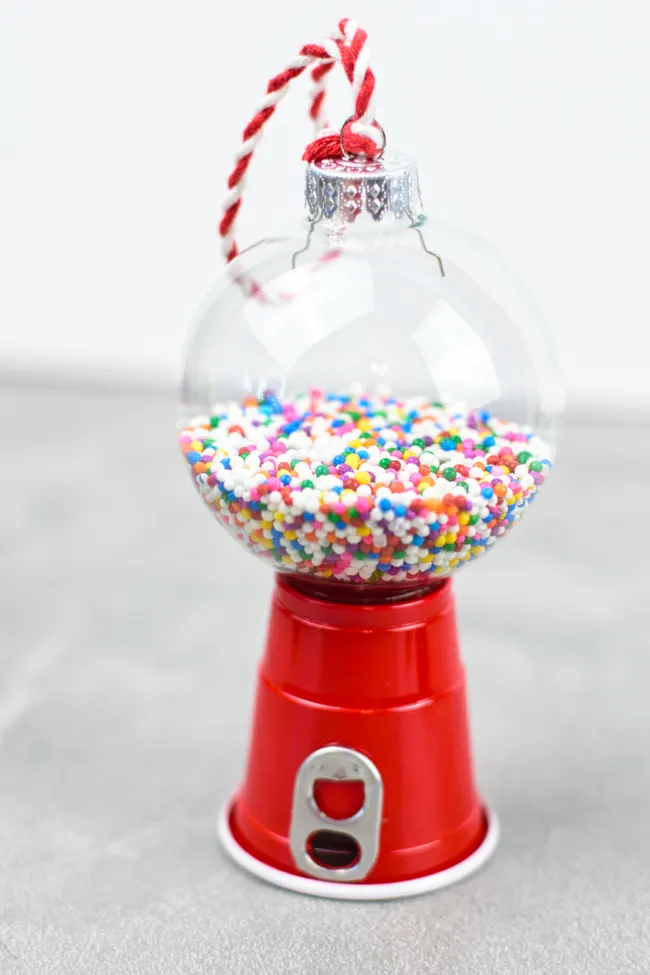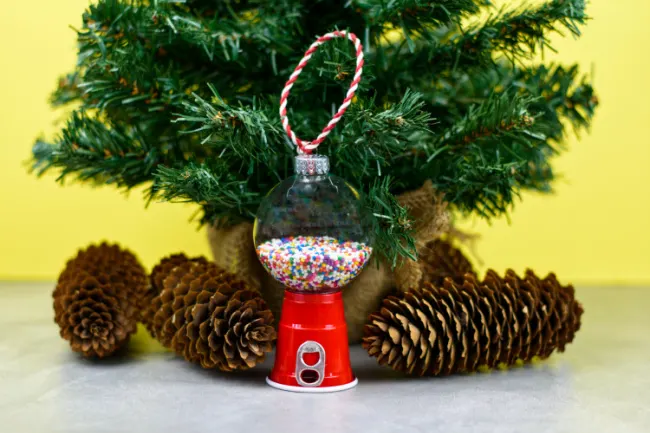 Having fun creating homemade Christmas ornaments with your kids? Don't forget about these other adorable crafts for Christmas as well.


Want to save or print the instructions for this DIY gumball machine ornament?