Gather your supplies this weekend and makes these adorable Oreo Bunny Butt Cookies, the perfect little treat for celebrating Easter and spring's arrival.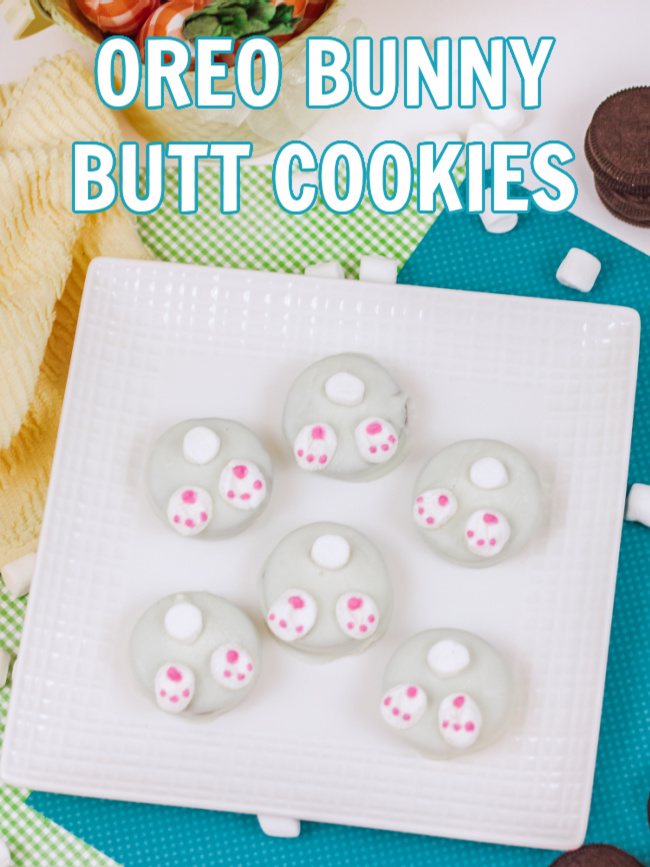 All you need is four simple ingredients and you are ready to create the cutest little bunny butts around.

These Easter treats are fun and festive and the whole family will enjoy making them, they will certainly become a holiday favorite.

Wrap them individually in cellophane treat bags or serve on a pretty platter because your kids (and friends) are going to love them!


Ingredients you will need to create these little Oreo bunny butt cookies.


Oreos
White Candy Coating
Mini Marshmallows
Pink icing tube
Small point icing tip




How to make Oreo Bunny Butt Cookies!


Step One: Cut mini marshmallows in half. You will need three halves for each bunny butt. One half for the tail and two halves for the feet. Press the marshmallow halves for the feet into little oval shapes.


Step Two: Melt candy coating in microwave according to package directions. Be careful not to burn the candy coating or your hands!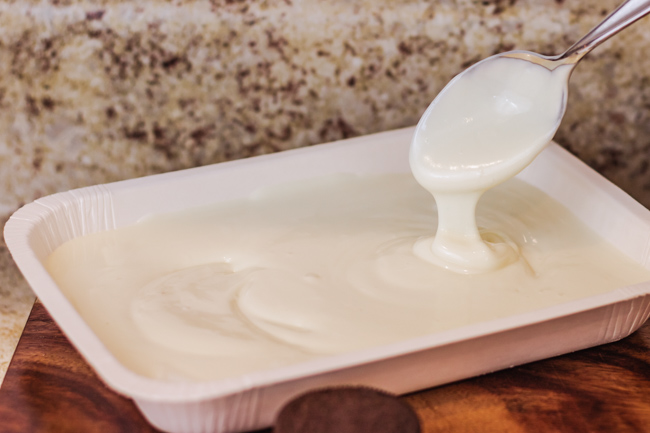 Step Three: Use a fork or candy melt scoop to dip and coat each Oreo cookie, one at a time. Let excess candy coating drain from the cookie and then place on a baking sheet lined with wax paper.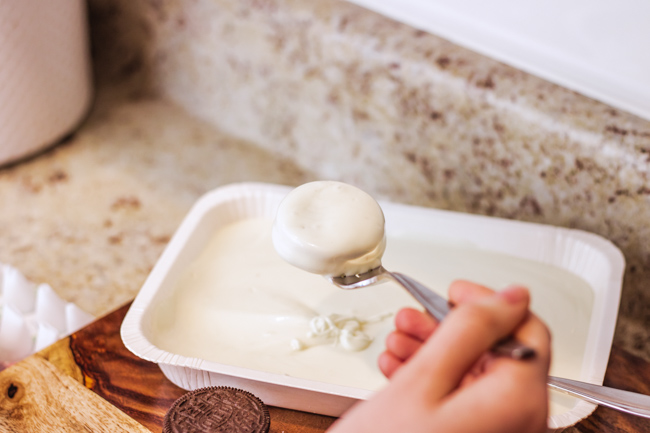 Step Four: Carefully place the tail and feet marshmallow halves on to the Oreo cookie before the candy coating dries.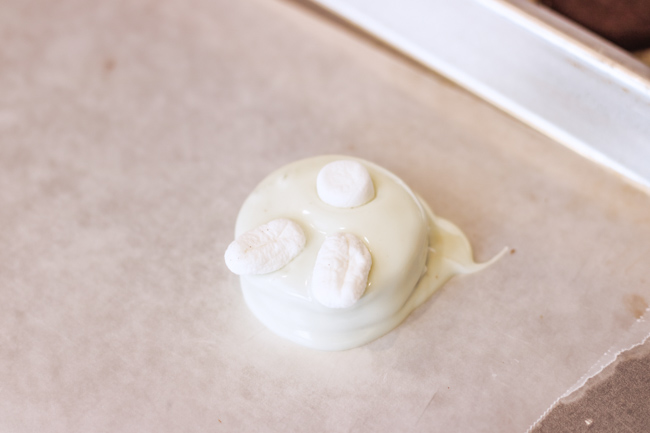 Step Five: When the Oreo cookies have dried, use the pink icing and small point tip to draw paw prints on the bunny's "feet". Let pink icing dry for a bit and enjoy! Store leftovers in an airtight container.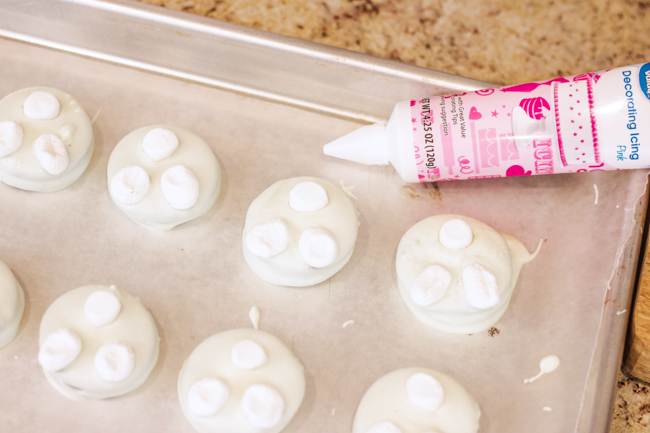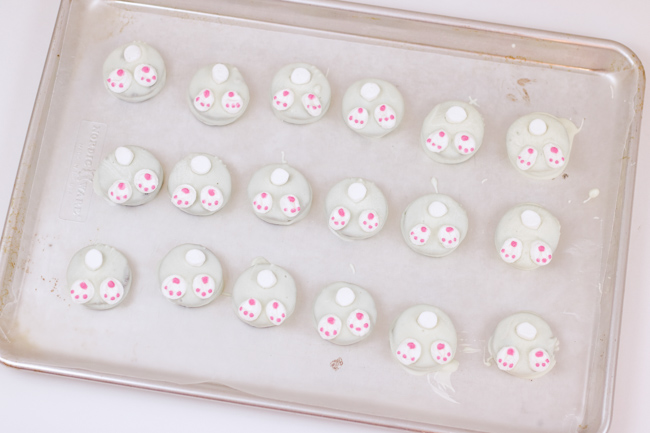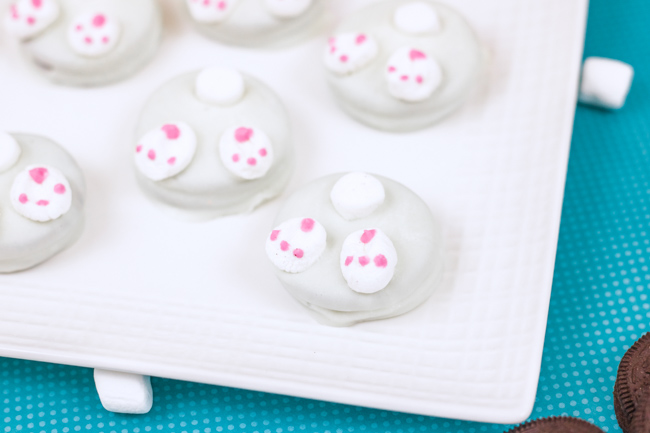 Even more, Easter holiday treats you don't want to miss!


Want to print or save the instructions for these Oreo Bunny Butt Cookies?