This Cookie Dough Fudge is a perfect marriage of edible chocolate chip cookie dough and delicious creamy fudge.


This no-bake treat is super easy and will go great on any cookie or fudge tray you put out for the holidays. It also works as a great recipe for giving as holiday gifts.




Fudge that tastes like cookie dough, a mean, can you even go wrong there?


This is the safest (requires no eggs) and probably the tastiest way to eat cookie dough. I'm not even kidding, it is sooo good and addicting. It is sure to satisfy all your sweet tooth cravings.


Cookie Dough Fudge Ingredients


1 stick butter (1/2 cup), melted
½ cup white sugar
1 teaspoon vanilla extract
1 cup all-purpose white flour
1 teaspoon salt (we used Himalayan salt in the images)
1 (14 ounces) can sweetened condensed milk
1 ¼ cups mini chocolate chips (semi-sweet or milk chocolate)
1 ½ cups white chocolate


How to make Cookie Dough Fudge


In a large bowl, combine together the butter, sugar, and vanilla. Mix until smooth.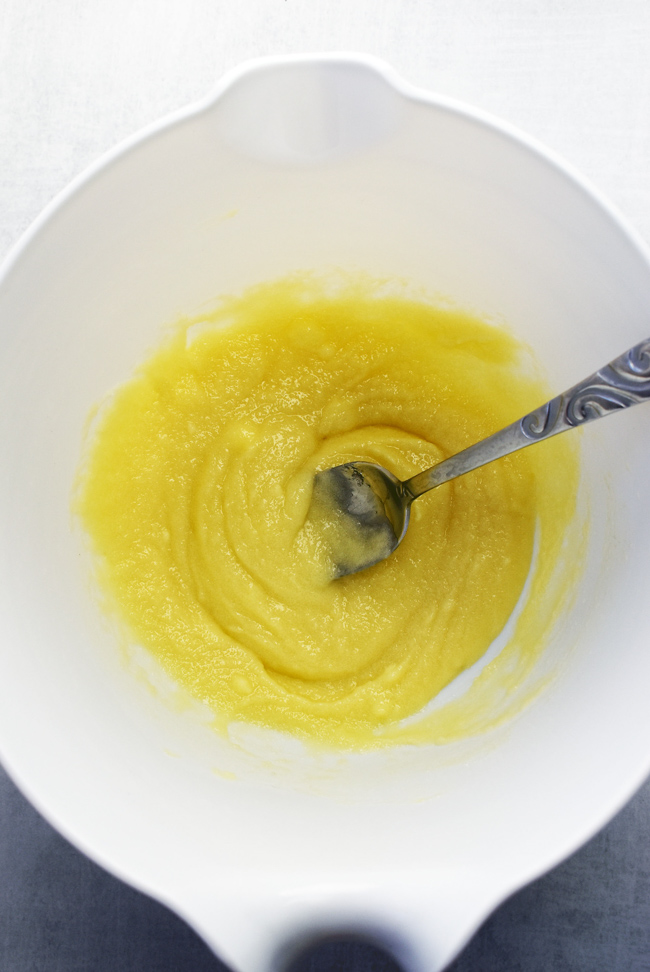 Add in the flour and salt.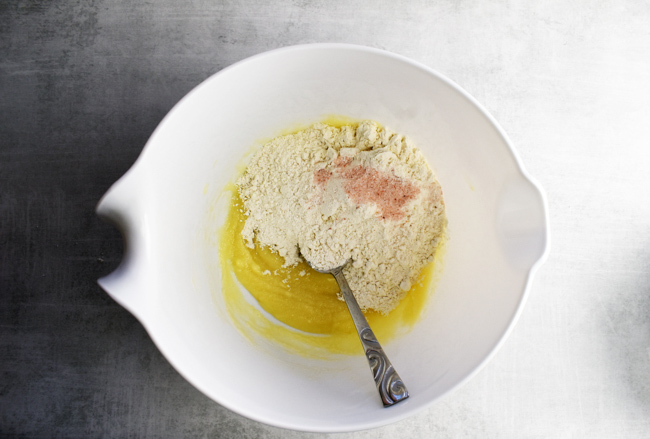 Fold in 1 cup of the mini chocolate chips.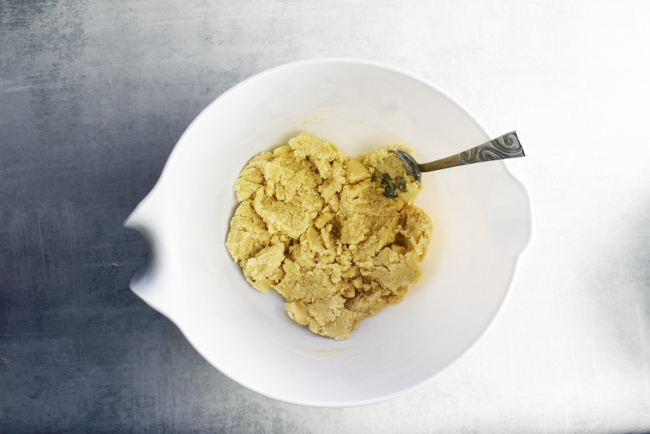 In another bowl, melt the white chocolate chips in the microwave. Be sure and stir every 30 seconds to prevent burning.


Combine the melted white chocolate with the sweetened condensed milk.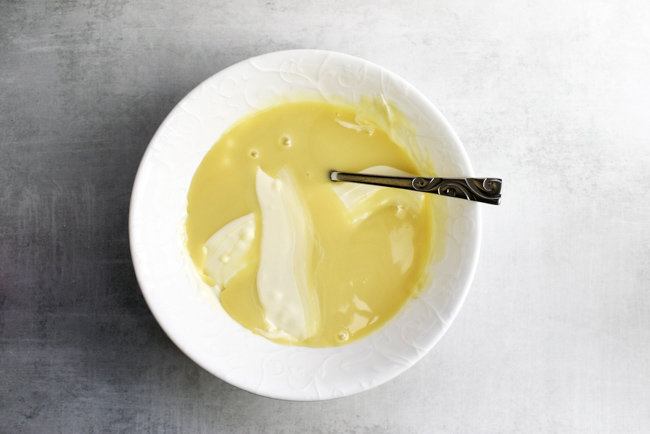 Fold the cookie dough batter into the white chocolate batter.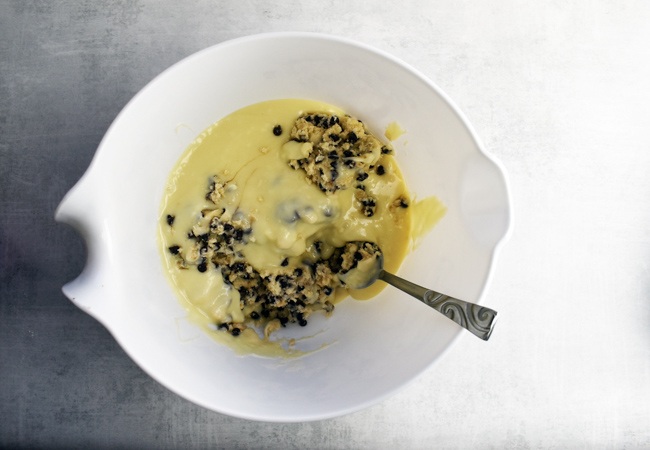 Place a piece of parchment paper in an 8×8 dish and spread the fudge into the pan evenly. Sprinkle the remaining mini chocolate chips on top.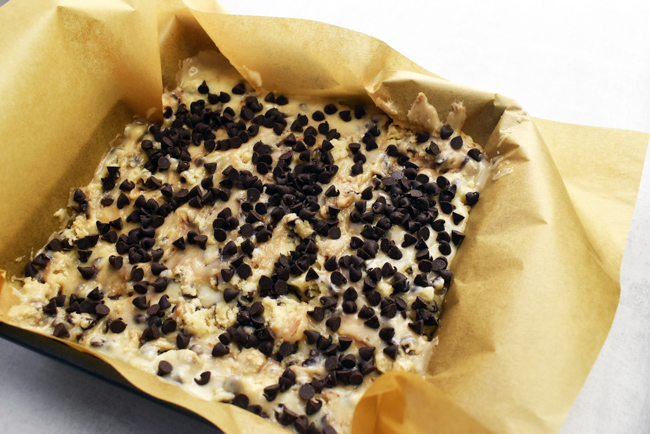 Place the fudge in the fridge until it becomes firm. (About 2 hours)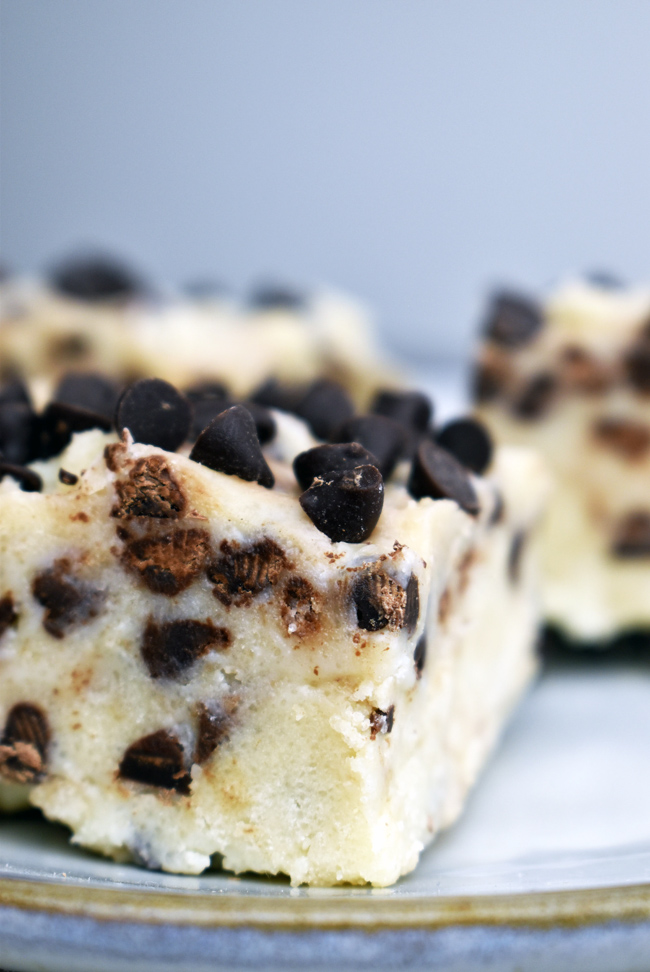 Tips for making this Cookie Dough Fudge


This recipe calls for mini chocolate chips for a reason. It is the perfect ratio of chips to the dough. Regular chocolate chips will work but nowhere near as good as the minis.


If you want a thinner fudge use a 9×13 baking pan.


Store the fudge in the fridge in an airtight container for 7-10 days. Because this recipe can be stored for up to a week, it makes for a great make-ahead recipe.


You can freeze this fudge. You will want to do so in an airtight container. It should last about a year in the freezer but really who is going to leave it that long? It is too good!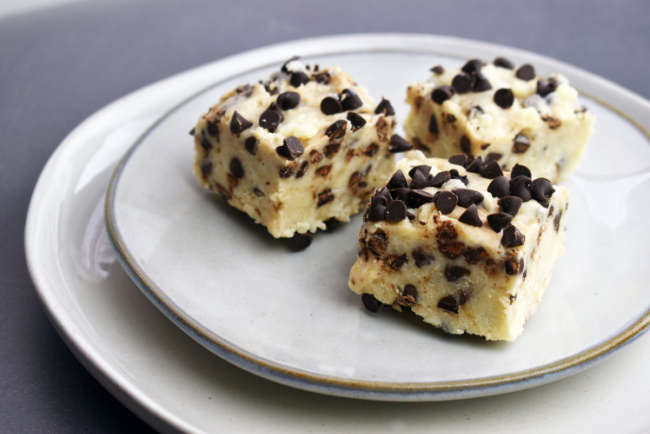 Even more fudge and cookie dough recipes you don't want to miss!


Want to save or print this Cookie Dough Fudge Recipe?