If you are looking for healthy recipes then this post will not be for you. But, if you love some good carnival food recipes then these fair food recipes will be right up your alley.
It is state fair season around here and it has me hungry for some classic fair food. You know all those things that are deep-fried and on-a-stick.
Before summer officially ends let's honor it with some of these tasty treats and most popular fair food ideas.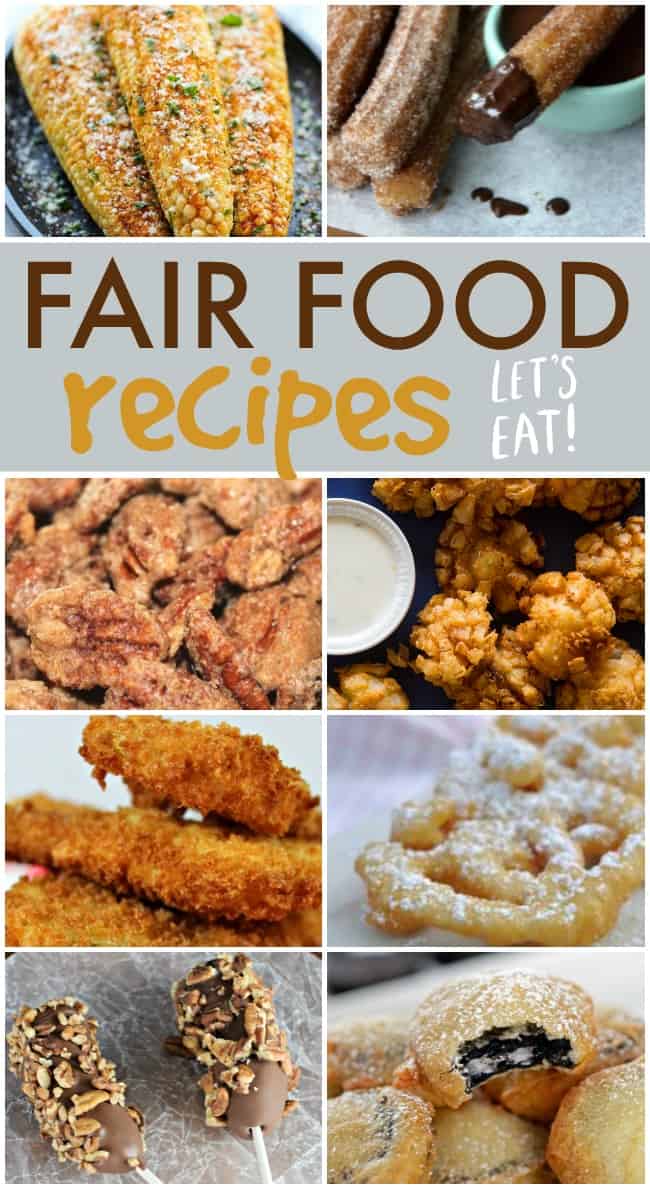 ---
If you enjoyed these Fair Food Recipes then you might also enjoy…
---