My daughter loves to make gingerbread houses and we have made a lot.
We have had some silly looking gingerbread houses over the years but the one thing that we have managed to perfect is the royal icing recipe.
If you have made a few gingerbread houses in your day then you know a good "glue" to make the sides stick is a must. If you don't start out with a good base then the whole house will come crashing down and I mean that in more ways than one. The kiddos will probably be in meltdown mode too.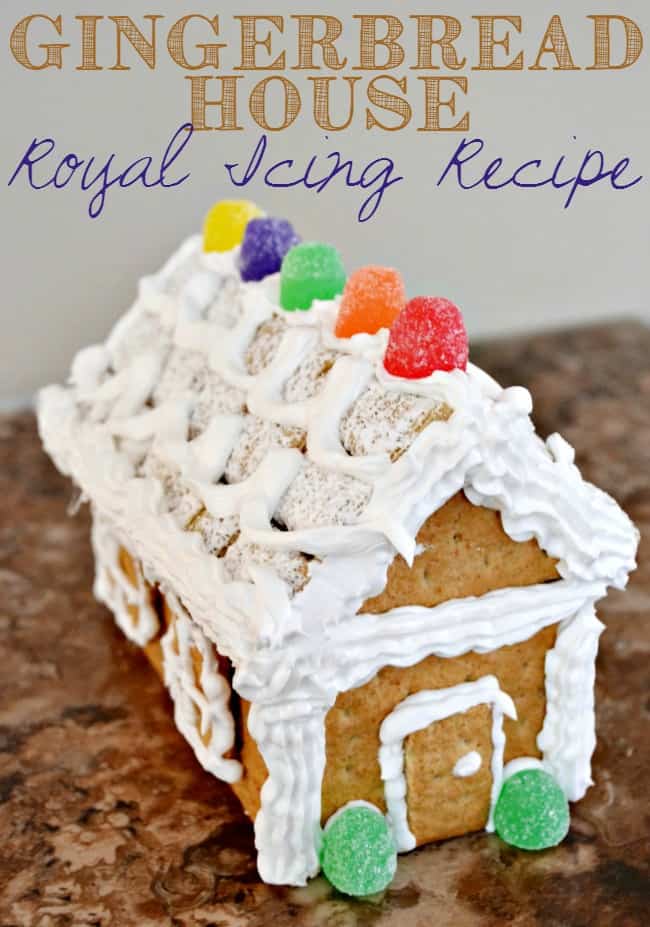 Ingredients:
2 Egg Whites
3 Cups Powdered Sugar
1 tsp Vanilla Extract (optional for taste)
Directions:
In a bowl beat the egg whites until frothy.
Add half of cup of powdered sugar at a time until the icing becomes thick.
Add in 1 tsp extract at this point if you choose and beat until peaks form.
Place into a frosting bag or zip lock bag for easy gingerbread frosting.