Wondering how to cook bacon in an oven? This easy and quick tutorial will show you the secret to perfectly crisp bacon every time.




Benefits of Cooking Bacon in the Oven

Perfectly Crispy and delicious bacon every time.
Creates less mess than traditional stovetop cooking.
Allows you to multi-task without having to flip and fuss with bacon.
Clean up is super easy and quick.
It is the perfect way to make bacon for a crowd.
No splattering grease all over yourself and your stovetop.
Can be slightly healthier, especially if you decide to cook it on a rack and allow the fat to drain in the pan.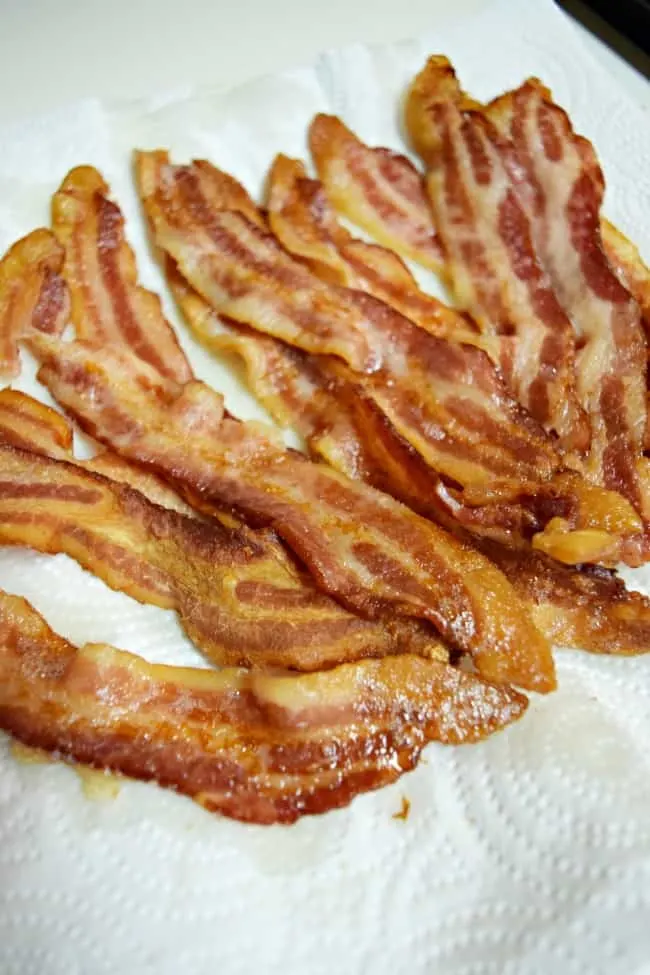 Cooking bacon in a skillet on the stovetop is just asking for a greasy mess, much like cooking hamburgers too. Then you have to stand around waiting to flip, flip, flip so that it can get crispy and done. No Thanks!


How to cook bacon in an oven!


What you will need…

Bacon <— kind of hard to cook bacon without the bacon!
Aluminum Foil


Preheat oven to 400 degrees!


Start off by lining your cookie sheet with some aluminum foil. This is what keeps the cleanup quick and easy.


I highly recommend getting longer foil so that you don't have to piece anything together. This will help with keeping the grease from seeping underneath the foil.




Layout your bacon. It is okay if they overlap.


I usually stack mine flipped where the smaller side of the bacon is next to one big side and so forth.


If you are cooking for a whole crowd you can use two cookie sheets. You will just need to rotate your cookie sheets halfway through cook time so that you can get even results.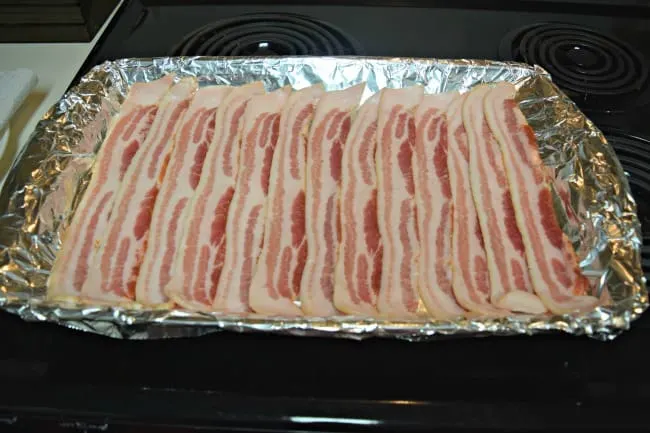 Pop the pan in the oven for approximately 20 minutes for medium crispiness.


I like mine not too crispy but not limp either. If you like them crispy, crispy go with closer to 30 minutes, and if you like them a little less crisp start checking around the 10-15 minute mark.


Once they are done to your liking pull and place on a paper towel-lined plate. This will help soak up any extra grease.


Note: Ovens can cook at all different temps so just be sure to watch your bacon whether you like it less crispy or more crispy. Bacon can go from yummy to yucky real quick. No one wants to be eating burnt bacon.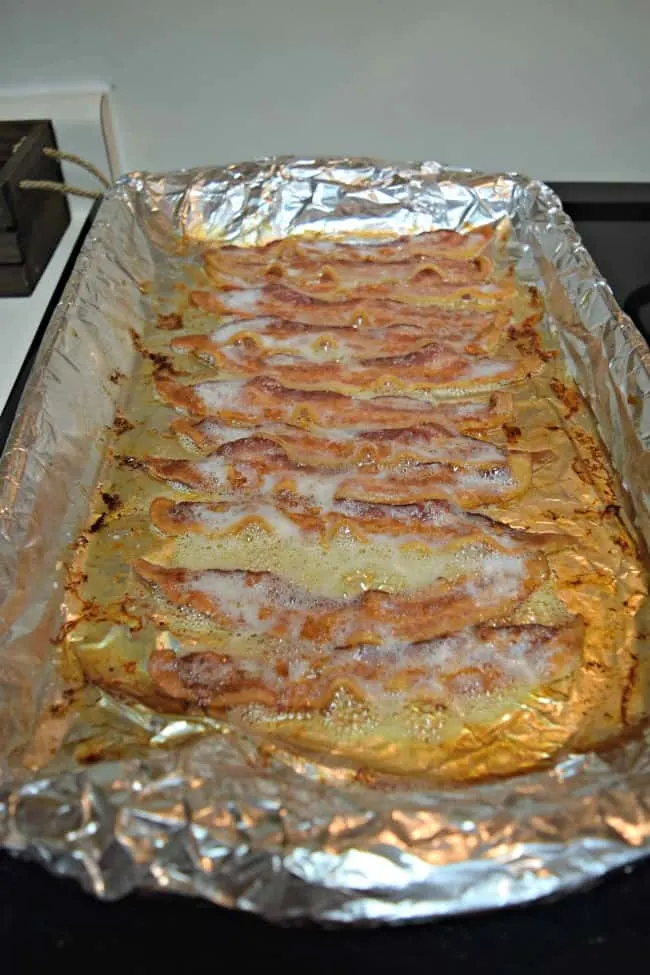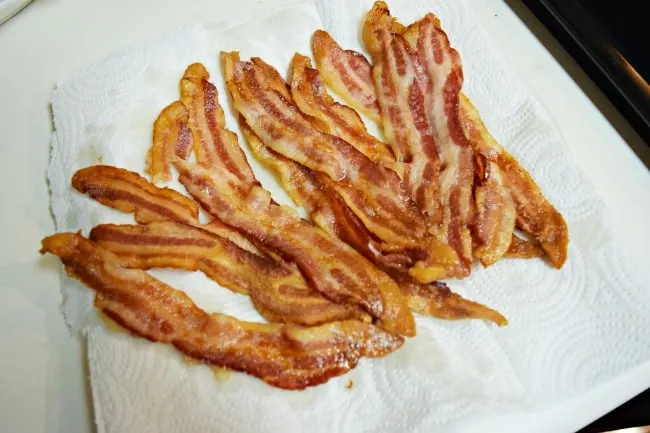 Enjoy… Because I know you will.


3 more easy how to cook bacon in an oven methods!


Using parchment paper! – You can line your cookie sheets with parchment paper instead of aluminum foil. I have never used this method but I have heard it helps with getting the bacon crispy. The cleanup is still relatively mess free although not quite as easy as the foil. Just make sure you cleanup right away and don't allow the parchment to sit. The grease will soak through the longer it sits on the paper.

Using a cooking rack! – Another way to get crispy bacon is by placing a cooking rack on top of the aluminum foil. You will have to clean up the rack but still pretty manageable cleanup and it will help drain the excess fat making the bacon a little healthier for you.

Directly on the pan! – The messiest solution of all but still better than the stove top. I would recommend one of the other methods though.


How to Use Leftover Bacon Grease

Did you know you can use leftover bacon grease in place of butter? It adds tons of flavor and richness, especially when cooking meats or making gravy. Yum! Definitely consider rendering and saving your bacon grease the next time you cook bacon in an oven. Just do not pour it over into a plastic container, it will melt it. Use a glass jar or a bacon grease container.


More Breakfast Recipes

Want to print or save this how-to?