Did a turkey looking for a disguise show up at your home this year?


No worries, we have all the unique and clever Tom the Turkey Disguise Ideas right here to help your feathered friend escape this Thanksgiving.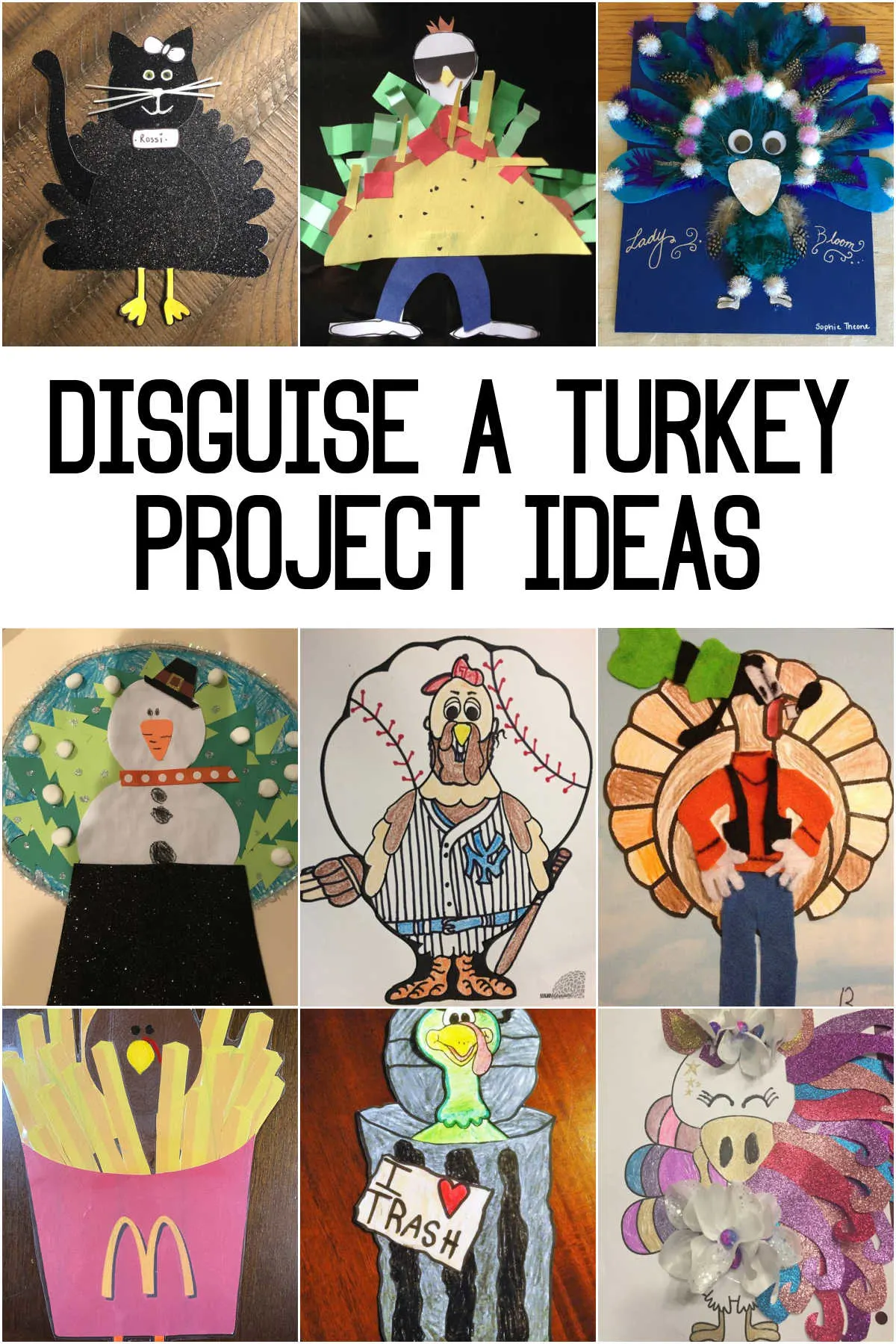 Kids love to let their imagination run wild and that is why we love this fun fall-themed project.


Plus, as a parent, helping with homework is always much more fun when it's well, fun.


We love to see what kids can come up with on their own, but just in case they need a little help with ideas, these disguises could fool even the best.


But first! Before you grab one of these Tom the Turkey Disguise Ideas be sure to download the free turkey template.


The sky really is the limit when it comes to what you can do with your turkey.


You really don't even need to spend any money to make it work but if you are looking for some materials to get started these are our favorites.




Supplies ideas for Disguise a Turkey Project




How to disguise a turkey project ideas!




These disguise a turkey project ideas are round four of our favorite family and Thanksgiving holiday craft, so you definitely don't want to forget to check out the others listed below.




Even more fun Thanksgiving Crafts you don't want to miss!