This year celebrate Valentine's Day with these mini heart pizzas, perfect to share with the ones you love.


Every day is a good day to tell your family you love them, and a heart-shaped pizza is the most delicious way to do it.




Looking for a fun and easy dinner idea for the entire family this Valentine's Day?


The kids and adults will love these Mini Heart Pizzas because they are perfect for customizing and adding the toppings you love the most.


Plus, the kids love getting involved in putting this dinner together so it's always a win for the parents too. They also make a cute Valentine lunch idea for kids, whether at home or to send in their school lunch bags.


Ingredients you will need:


Flat Bread
Shredded Mozzarella Cheese
Pizza Sauce
Pepperoni (Cut into 4's)
Heart Cookie Cutter


Feeling tropical? Substitute pineapple tidbits and thin-sliced deli ham, and bake as directed. Choose whatever toppings you love the most!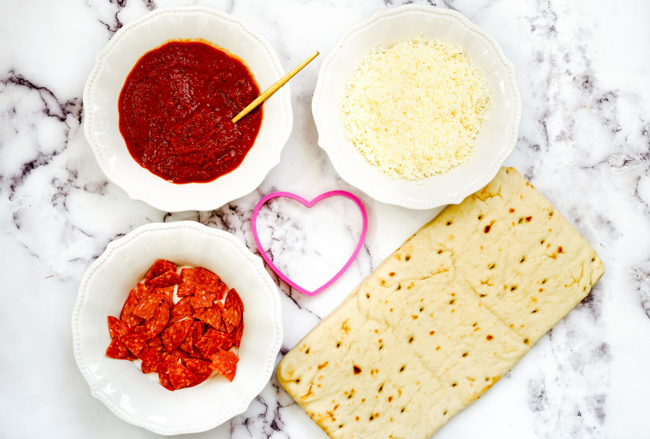 How to make Mini Heart Pizzas for Valentine's Day!


Preheat your oven to 350 degrees.

Using the heart cookie cutter, cut hearts out of the flatbread. You can also use any style of pizza crust you like, flatbreads just make these mini heart pizzas super easy to put together.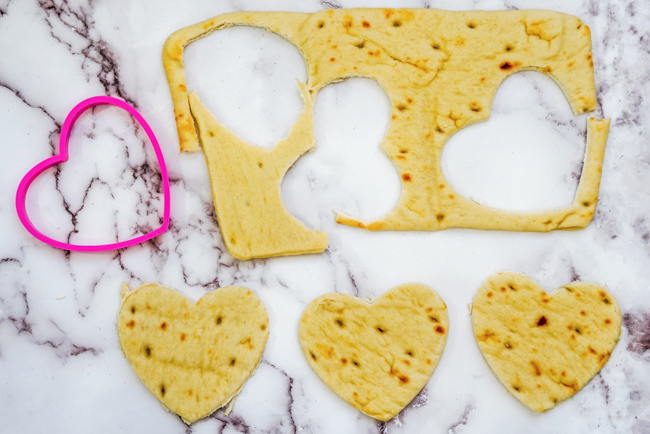 Cover your heart flatbreads with your favorite pizza sauce.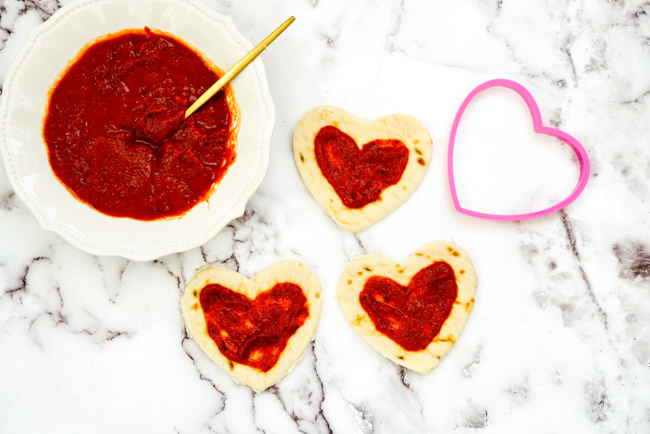 Sprinkle with cheese, we use mozzarella but again you can customize the toppings to your favorites.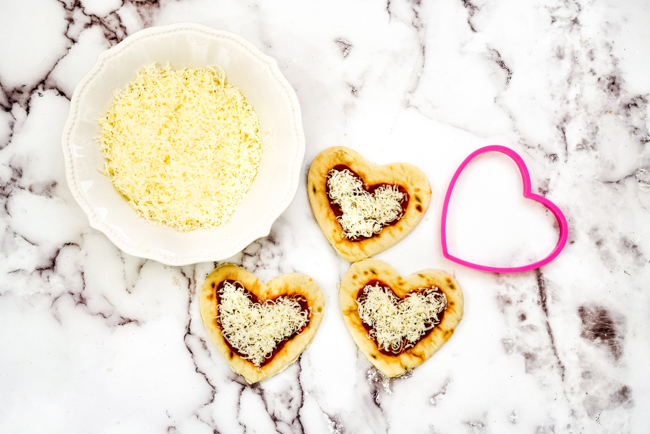 Top each heart with your favorite toppings, we used pepperoni but you may love pineapple, sausage, bacon, chicken, etc. The toppings are endless!


Want to take this up a notch? You can use a small heart-shaped cookie cutter or paring knife to cut your pepperoni slices into adorable hearts too.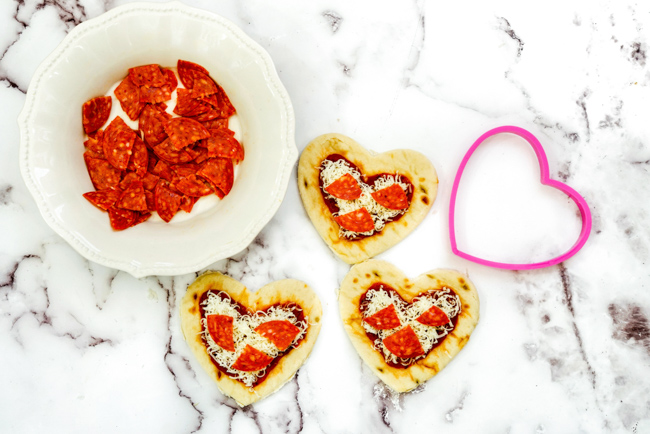 Place in the oven for 5 minutes or until cheese has fully melted.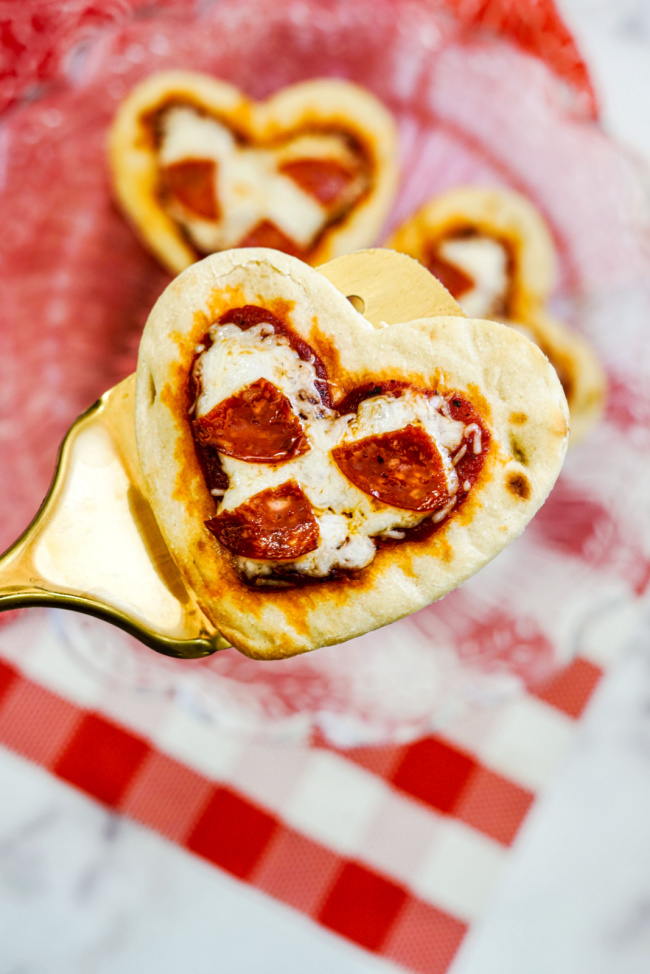 One of the best things about these mini heart pizzas is just that, they are mini pizzas that can be eaten any time of the year. You could even try shamrocks, bunnies, pumpkins, or trees for other holidays.


What a birthday party? Pick out a cutter that goes with their theme and you are ready to go with an easy party food idea.


Want to make them just any time of the year? Simple individual round pizzas work great all the time!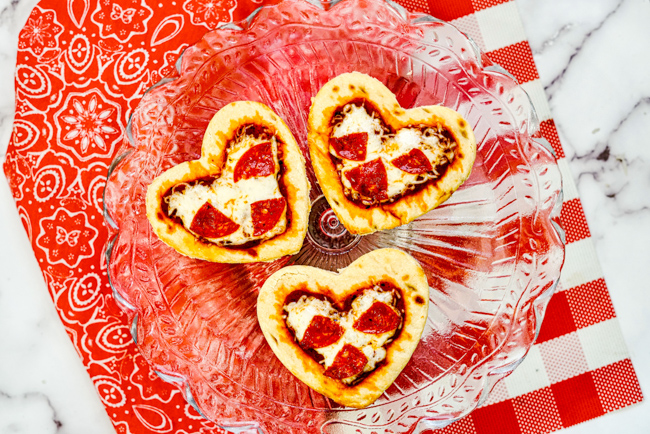 Don't forget to check out these other Valentine's posts as well, lots of fun ideas!


Want to print or save this mini heart pizzas recipe?