Create this cute little popsicle stick bat craft with your kids this Halloween.


Simple and little needed in the way of supplies.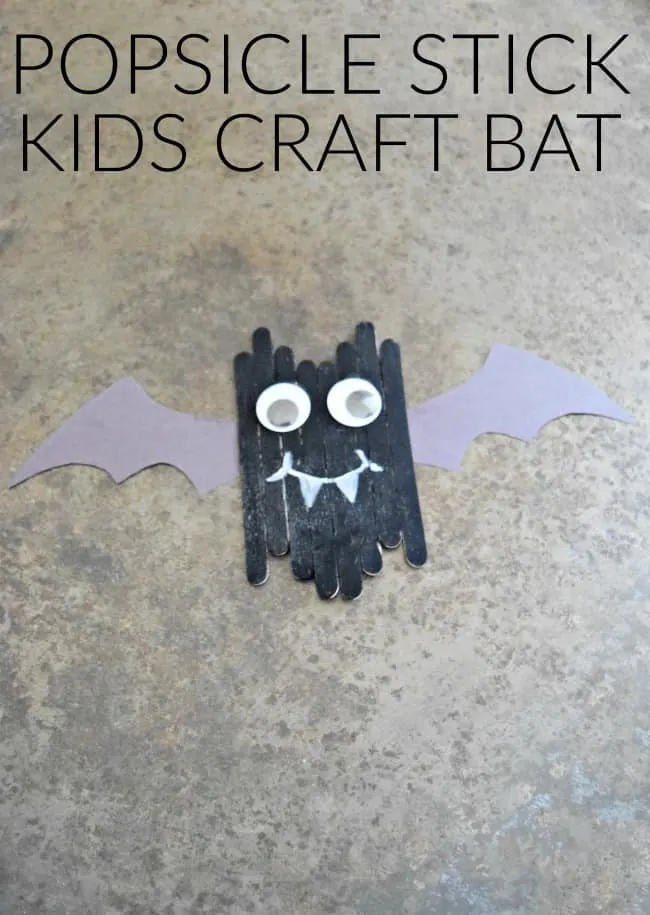 Looking for easy Halloween popsicle stick crafts for kids to make at home or preschool this fall?


These little bats are so fun and easy to make.


Supplies you will need:


Popsicle Sticks
Black Craft Paint
1 piece of Black construction paper
White Paint Pen
Wiggly Eyes
Scissors
Craft Glue
Cardstock or Cardboard




Popsicle Stick Bat Craft for Kids!


Using 8 craft sticks glue them to the back of a piece of cardboard or cardstock. I glued them in a pattern that created some ears for the bat.

Paint the bat's body black.

Fold one piece of black construction paper in half, draw on your bat wing and cut out. Once they are cut out evenly cut them in half at the folded seam.

Glue the wings onto the back of the bat. Don't forget to pay attention to if his ears are right side up. Otherwise, you will do like I did and glue them upside down and have to peel them off and start over. haha!

Now that you have the body finished, use the glue to attach his eyes and then use a marker to draw on a cute face. We drew on fangs too but that is not necessary.

As an option, you can attach small magnets on the back to turn this cute little popsicle stick bat craft into a magnet.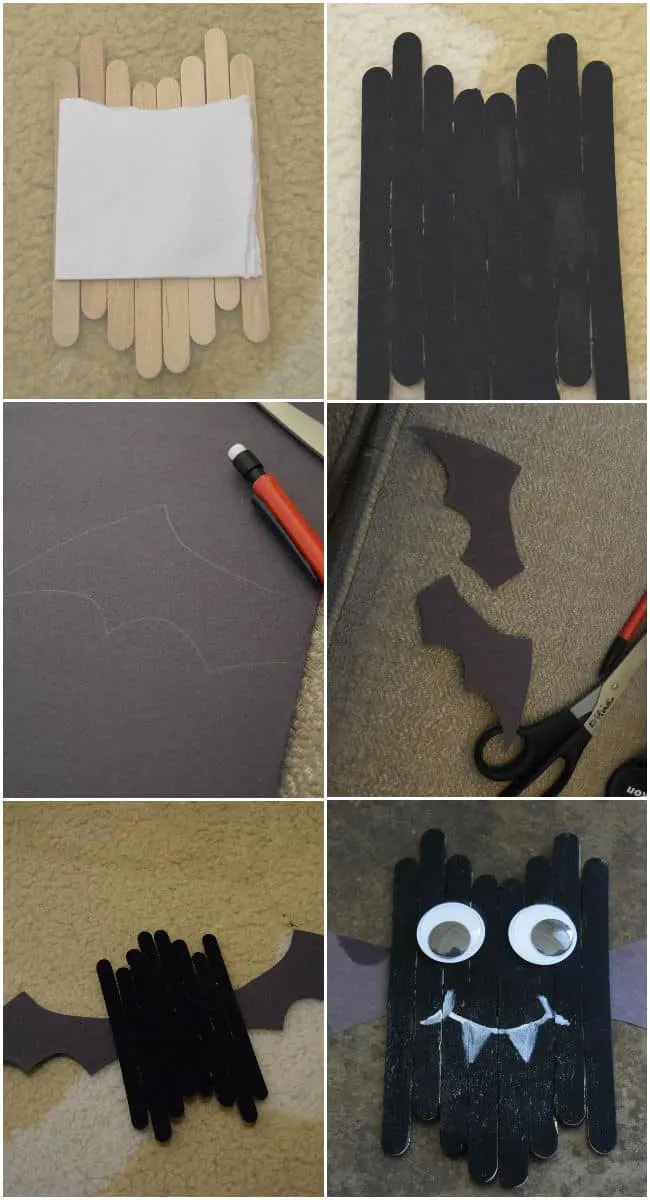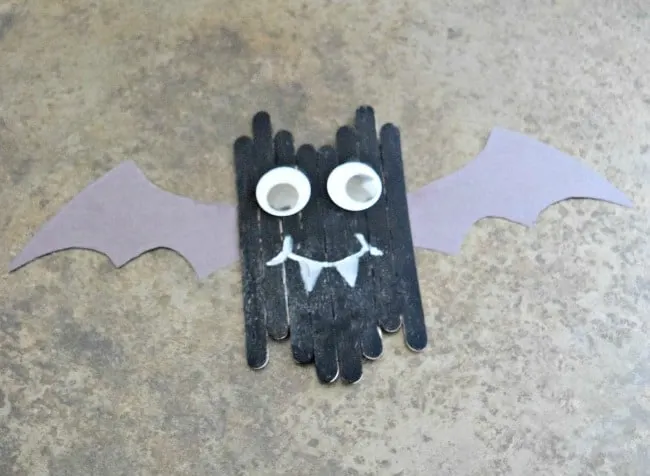 Check out these other awesome Halloween popsicle stick posts as well.


Want to print these instructions?