Make Halloween fun with this easy and cute popsicle stick spider craft for kids. It's a simple craft that can be done at home or in the classroom.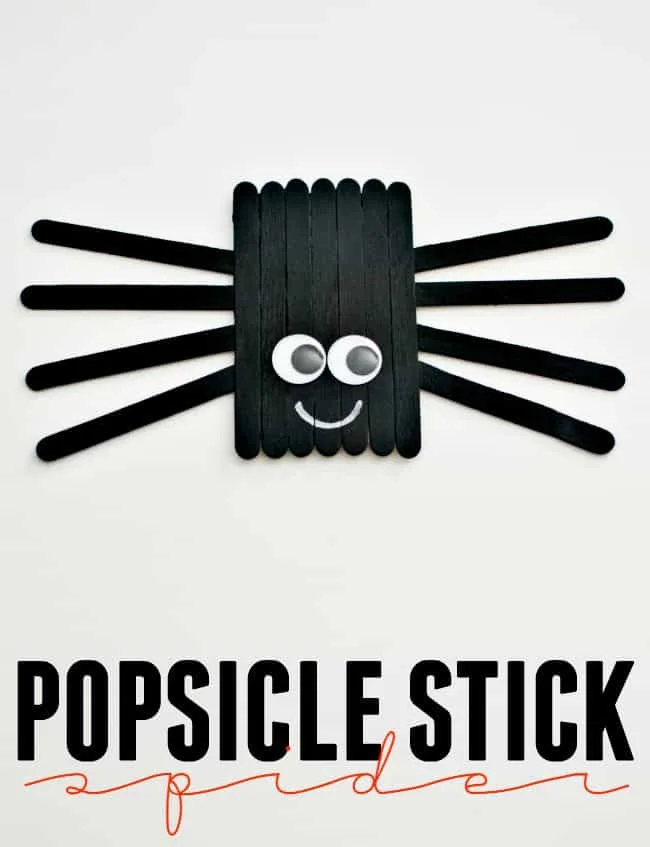 All the kiddos will love making these darling little spiders.


I mean who doesn't love a fun popsicle stick craft. If you have been around long enough then you know that craft sticks are used in some of our favorite projects. They are so easy to work with, paint, glue, etc. You really can't go wrong with this craft material.


This little popsicle stick spider is a perfect craft to do with a few children or a whole classroom full of kids. It requires very little prep with just a couple of materials needed.


Spiders can be creepy but we love spiders during Halloween and this craft is suck a fun addition to any spider learning activities.


Supplies you will need!
(The post contains affiliate links.)


popsicle sticks
Craft Paint (black)
Cardstock or Cardboard
Scissors
Elmer's Glue
Magnets (optional)


Directions for making a popsicle stick spider!


Gather all of your supplies!


Spread out the 8 popsicle sticks to form the spider's legs.


Using Elmer's glue, glue 1 stick in the center of the legs and then 3 on each side.


Once the glue is set, measure how wide you need to cut your cardstock or cardboard. We use cardstock for our backing. Just make sure that you cut the width and length so that the sticks completely cover it. Glue the popsicle sticks onto your board.


The next step is to paint your spider and allow it to dry. If you are a teacher or someone looking to do this with multiple children it might be best to have all of the popsicle sticks prepainted black and the backing precut.


Once your spider is fully dry you can attach his wiggly eyes and paint on his mouth.


The optional step is attaching a magnet so he can stick to your fridge. I suggest .75 inch adhesive magnets.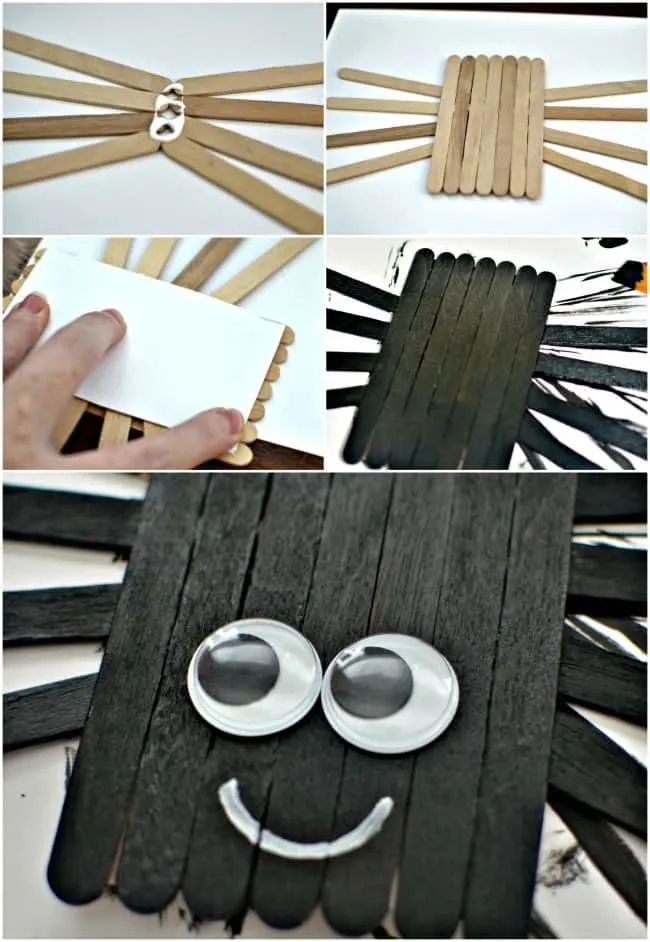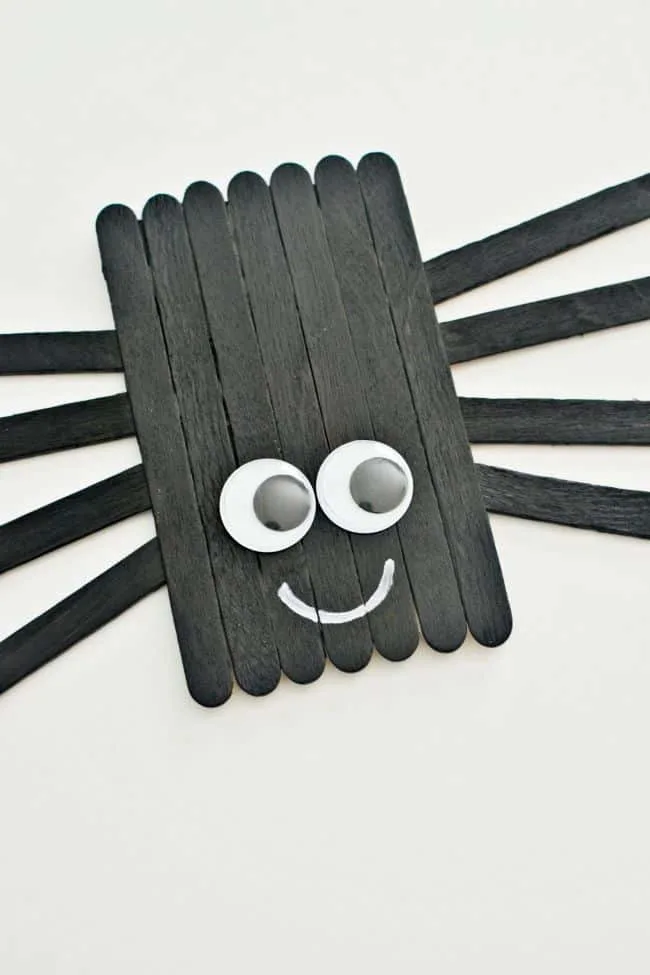 If you haven't heard of Charlotte's Web (the book and movie) then you should definitely check them out. Super cute! This little popsicle stick spider will go along as a great craft to make with this book.




Don't miss these other adorable Halloween popsicle stick crafts as well.


Want to print or save these popsicle stick spider instructions?