I hope everyone is ready for fall because I'm ready which means this little ole blog is ready too. 🙂 It has been a minute since I last shared a crafting with kids post or a popsicle stick craft at that. I am back today though with the first fall post of the season, a popsicle stick spider. I'm loving this little gal. We will call her Charlotte. That way if you aren't ready for fall you can just call this post Charlotte's web inspired. It is national read a book day on Sunday so it works.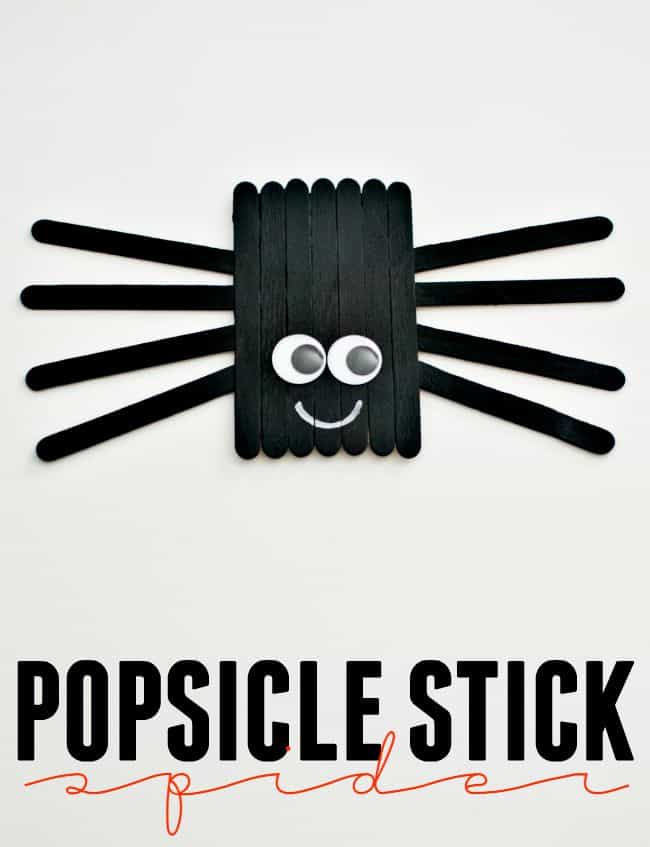 SUPPLIES:
(The post contains affiliate links.)
popsicle sticks
DIRECTIONS:
1. Gather all of your supplies!
2. Lay out the 8 popsicle sticks to form the spiders legs.
3. Using elmer's glue, glue 1 stick in the center of the legs and then 3 on each side.
4. Once the glue is set, measure how wide you need to cut your cardstock or cardboard. We use cardstock for the backing of ours. Just make sure that you cut the width and length so that the sticks completely cover it. Glue the popsicle sticks onto your board.
5. The next step is to paint your spider and allow to dry.  If you are a teacher or someone looking to do this with multiple children it might be best to have all of the popsicle sticks prepainted black and the backing precut. 
6. Once your spider is fully dry you can attach his wiggly eyes and paint on his mouth.
7.  The optional step is attaching a magnet so he can stick to your fridge. I suggest .75 inch adhesive magnets.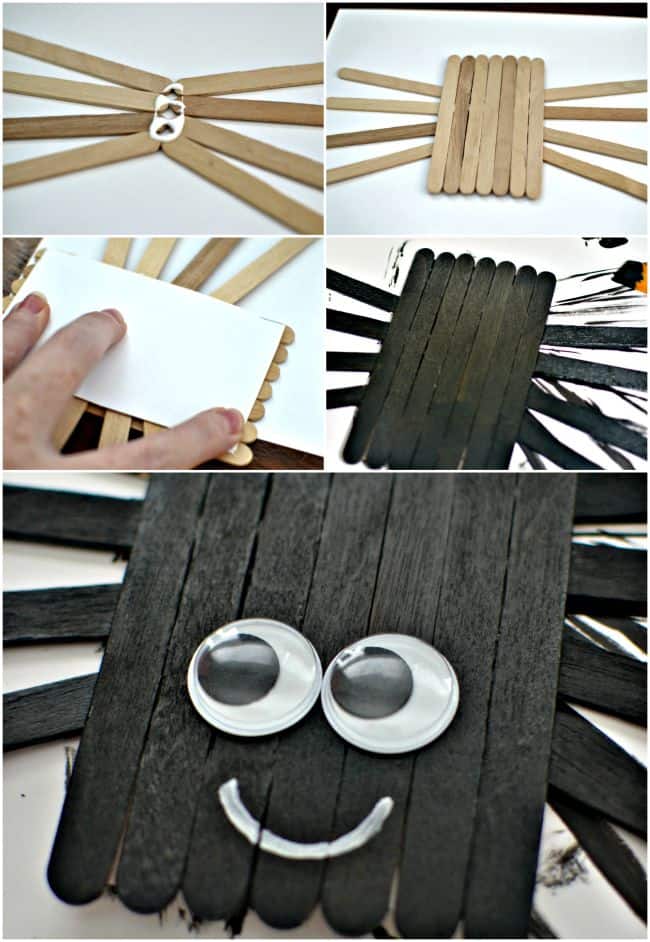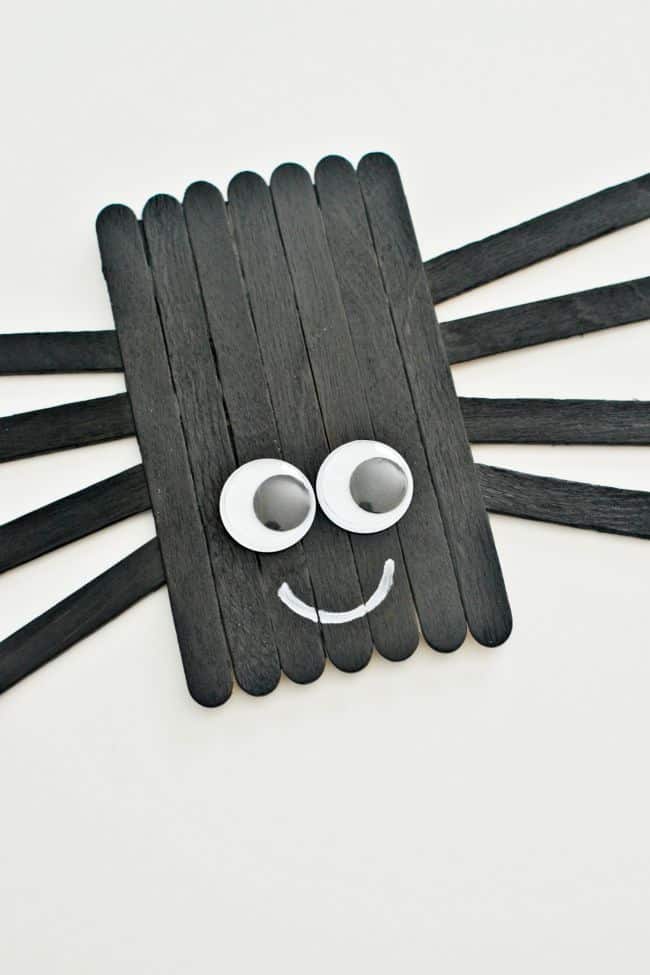 If you haven't heard of Charlotte's Web (the book and movie) then you should definitely check them out. Super cute!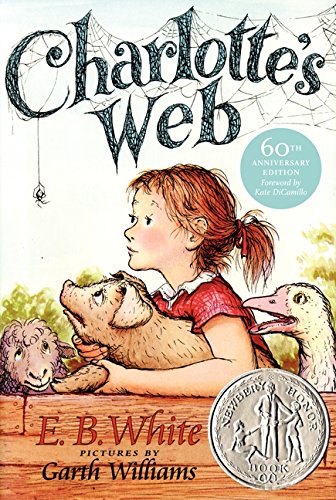 Looking for more fall popsicle stick crafts? Don't forget to check out my Scarecrow, Pumpkin and Witch too.