Grab your craft supplies, gather your kids, and get ready to have some fun with this Popsicle Stick Bear craft for kids.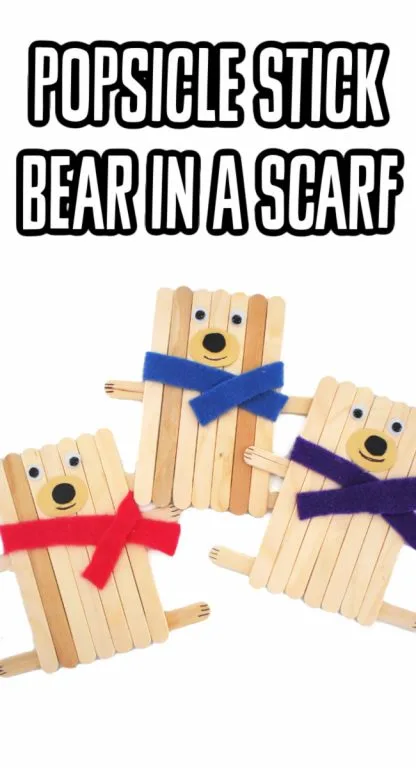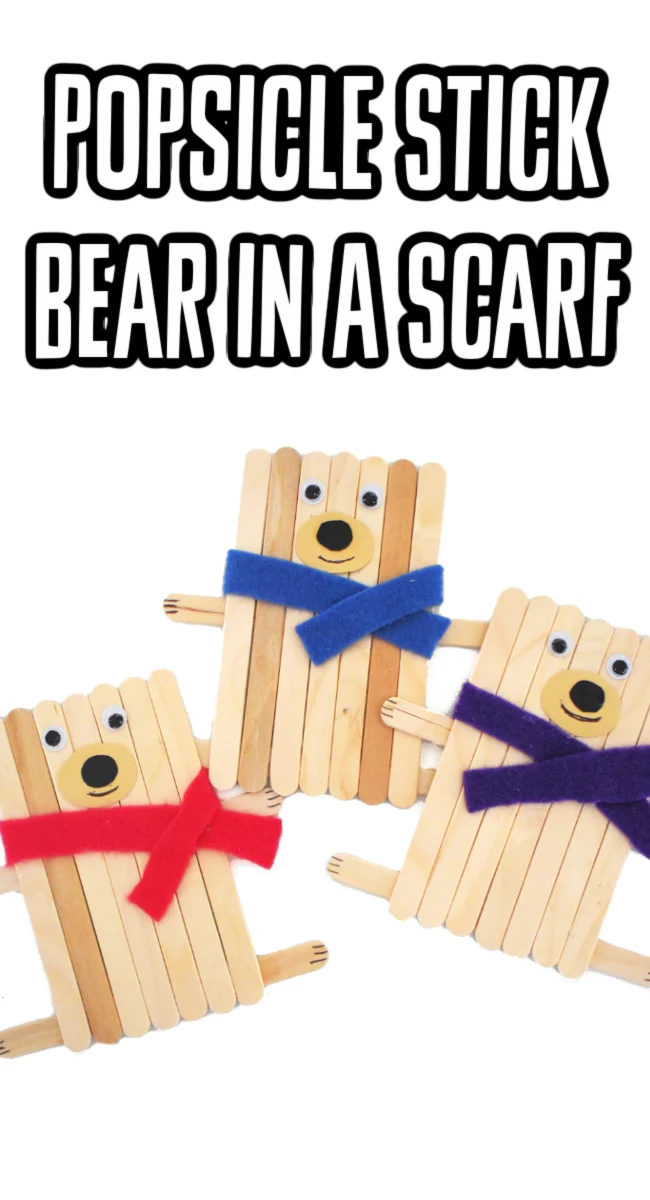 These colorful scarved bears are perfect for preschoolers and kids of all ages to make!


Supplies you will need:


Craft sticks (9 per bear)
Felt – assorted colors
Cardstock or Construction paper in tan and black
Googly eyes
Black pen
Glue
Scissors




How to Build a Popsicle Stick Bear Craft for Kids!


Begin by lining together 7 regular size craft sticks and glue one of the extra sticks to the bottom and the other halfway up. Let the glue dry so that the craft sticks are secure.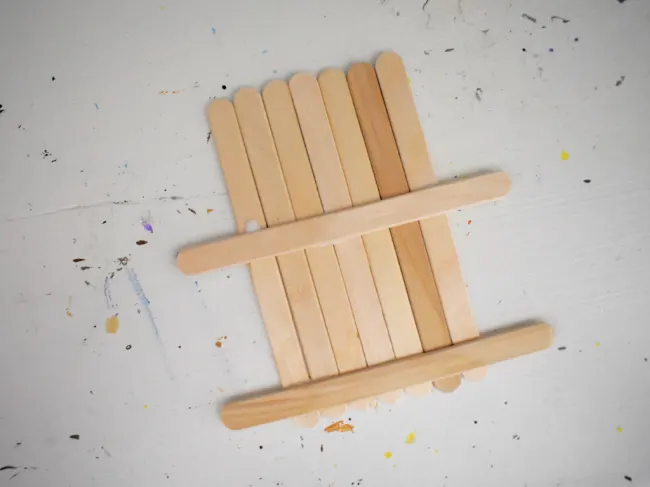 Cut a thin strip of felt and glue it just above the middle craft stick.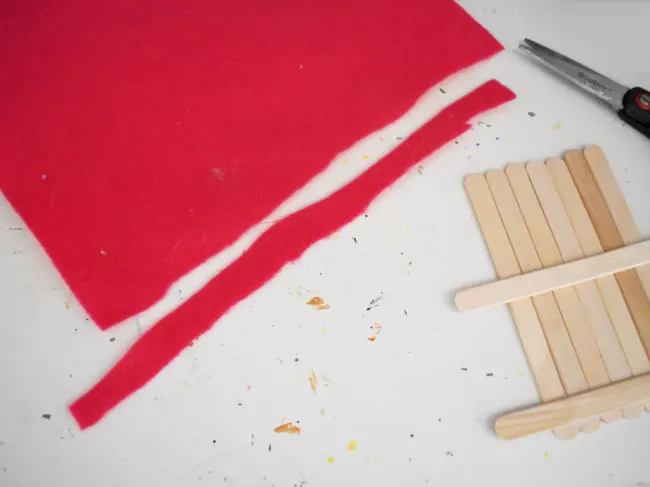 Wrap the felt around the front and glue it in place. Trim any excess.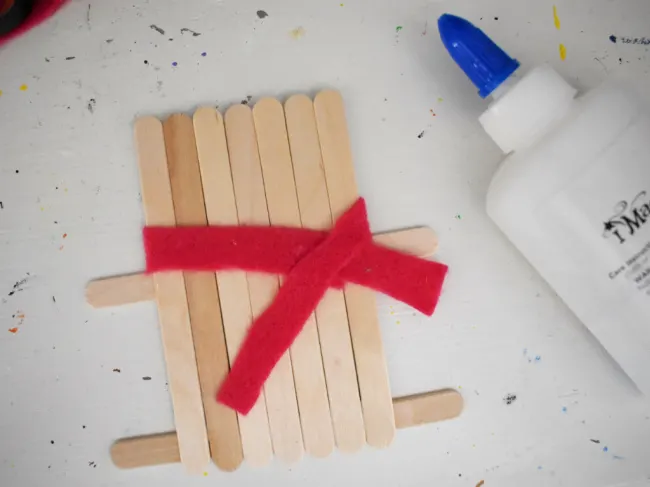 Cut a small oval out of the tan cardstock. Also cut a smaller circle from black cardstock.


Glue the black circle to the center of the tan oval. And glue the entire piece above the felt scarf on the bear.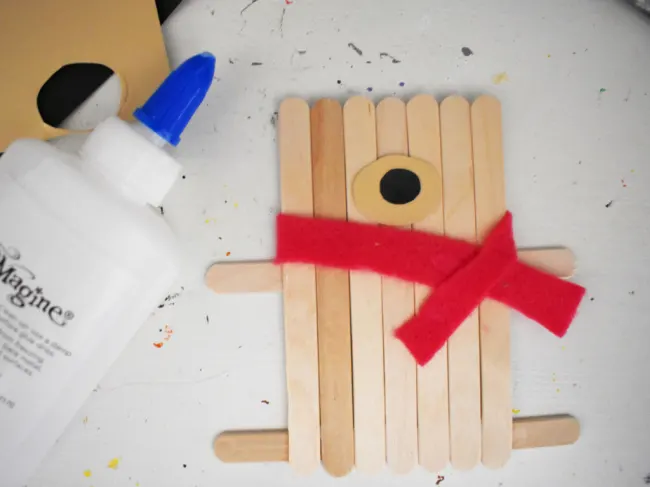 The last step is to attach the googly eyes with a little glue and using a black pen to draw a cute little mouth on the oval portion and to draw a few little lines on the paws.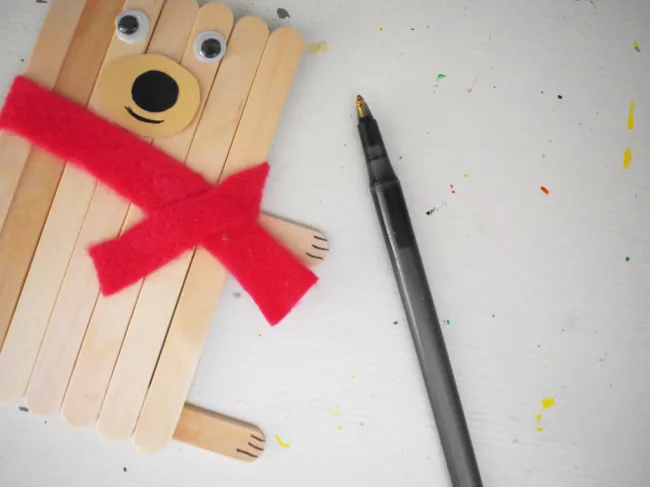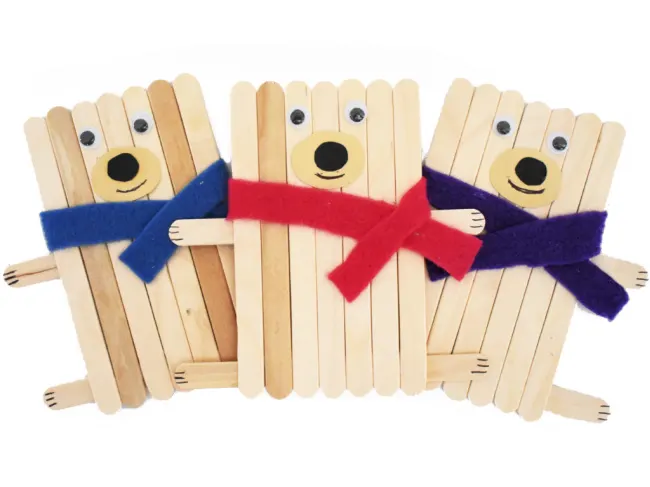 Even more adorable popsicle stick crafts you don't want to miss!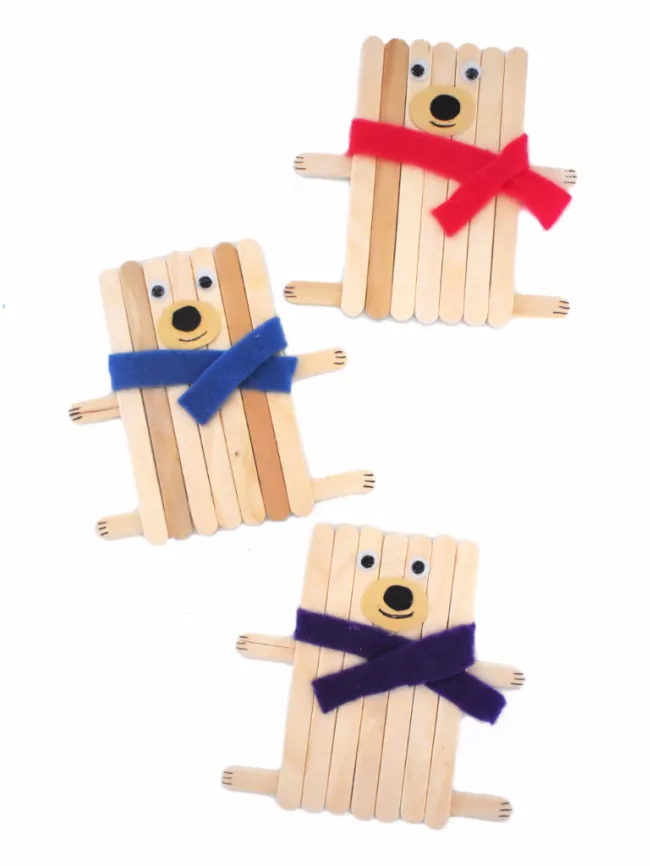 Want to print the instructions for this popsicle stick bear?