Gift Exchange Pick a Card Game is a fun twist on the white elephant gift exchange and works great for any upcoming holiday family or office party.




If you love playing the Christmas dice exchange game then you are going to love this game as well.


This holiday card game involves drawing a card and doing what it says.


You may end up switching gifts with someone who is wearing glasses or someone who has brown hair.


Having the same rules for your white elephant party every year can get stale and boring so try switching it up this year and giving this pick-a-card game a try.




How to play this gift exchange pick a card game!


What you will need:




Gift Exchange Card Game Prep:


Print out the instructions on cardstock and place them in a bowl or hat for the drawing.
Ask your guests to sit in a circle with the gift they brought.




How to Start and Play the Game:


Start with one person and allow them to draw a card.
That person will do as the card says, picking who they feel best fits the description.
Once they have switched gifts with someone they will sit back down (do not open the gift yet).
Allow the next person to draw a card and do what it says.
The play will continue until everyone has a gift that is different from the one they brought. If someone still has their gift allow them to pick another card.
Once everyone has a different gift you can either open gifts one at a time or everyone opens them together.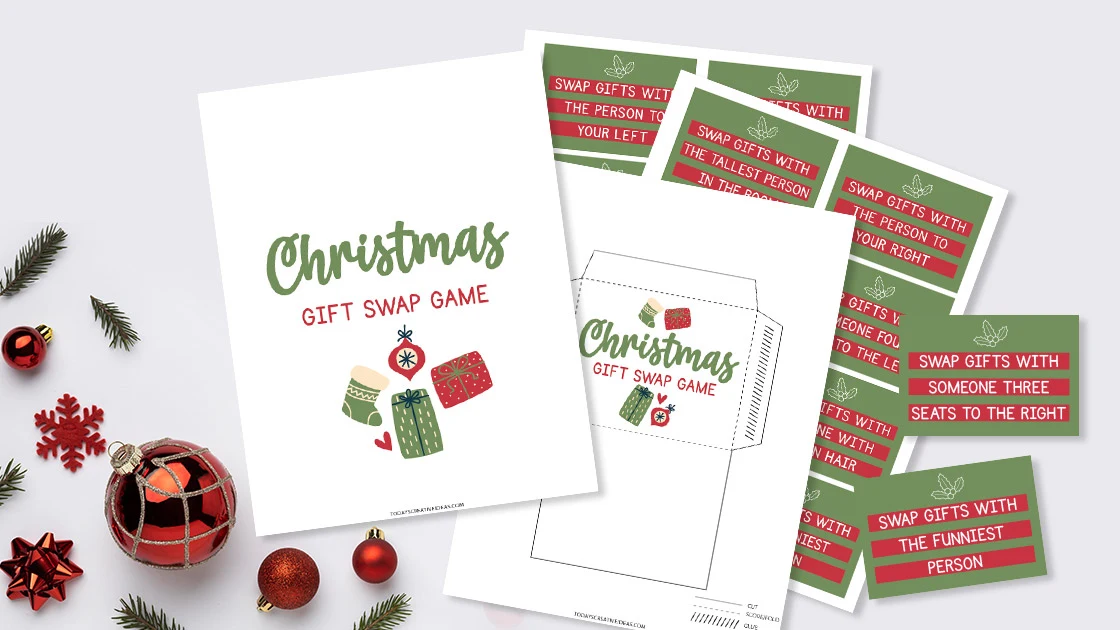 Don't have a printer or the ink to print out the cards? You can find a cute card game here that would work as a replacement.


Alternative Way to Play:


If you have a large crowd of both female and male guests you can choose to have the girls bring a gift for a girl and the boys bring a gift for the boys.


The rules would still be played the same except you would play amongst yourself rather than in one large group or you would just know that whatever the card says to do you have to switch with a person of your same gender.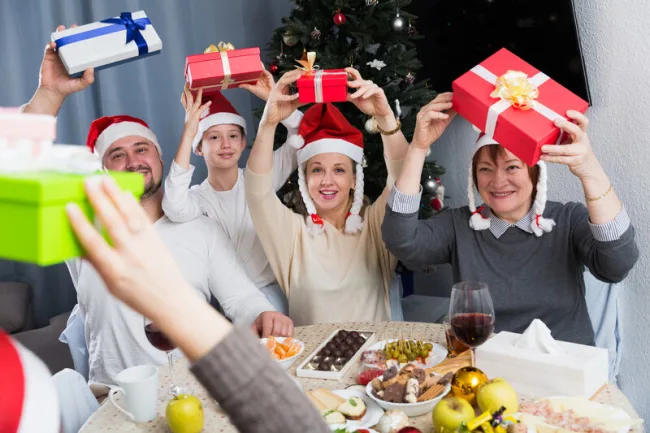 If you enjoyed this Gift Exchange Pick a Card Game be sure to check out these other fun Christmas activities as well.