Slow Cooker Mashed Potatoes are so easy and they free up some much-needed stovetop space when cooking them for the holidays.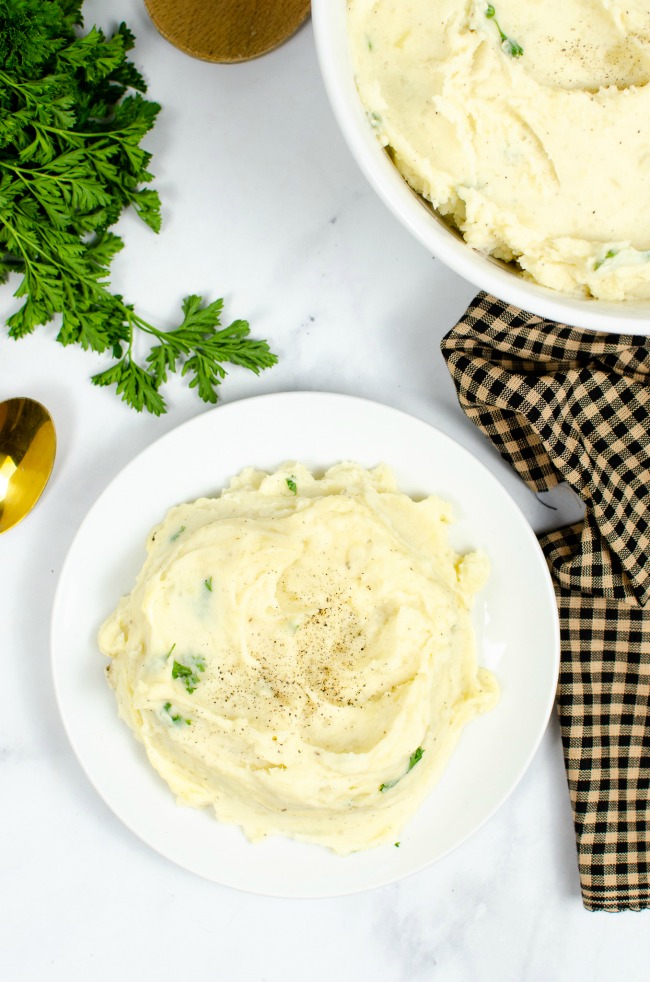 These mashed potatoes are a must-have for Thanksgiving.


They are super creamy and delish.


No more using 2 or 3 items to boil, drain and mix. Now all you need is the slow cooker!


Ingredients you will need for Slow Cooker Mashed Potatoes


3 pounds peeled and chopped potatoes
1 cup chicken broth
1/2 cup sour cream
1/2 cup milk
1/4 cup butter
3 cloves garlic (minced)
2 teaspoons salt
1 teaspoon black pepper
1/4 cup Chopped fresh parsley (optional)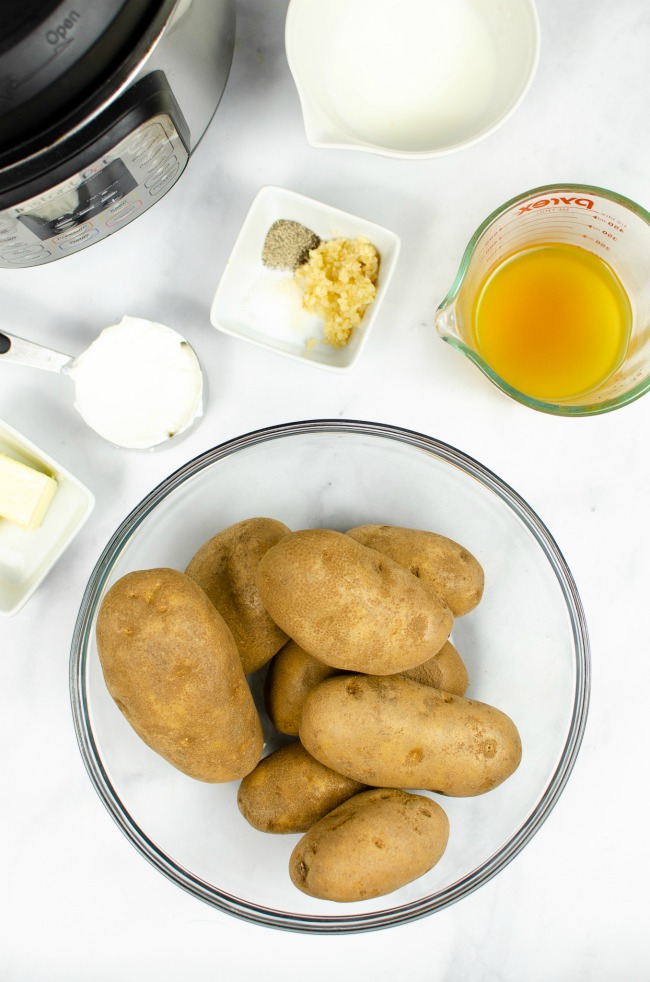 How do I make mashed potatoes from scratch?


Peel and dice potatoes.


Place diced potatoes into the instant pot. Pour in chicken broth.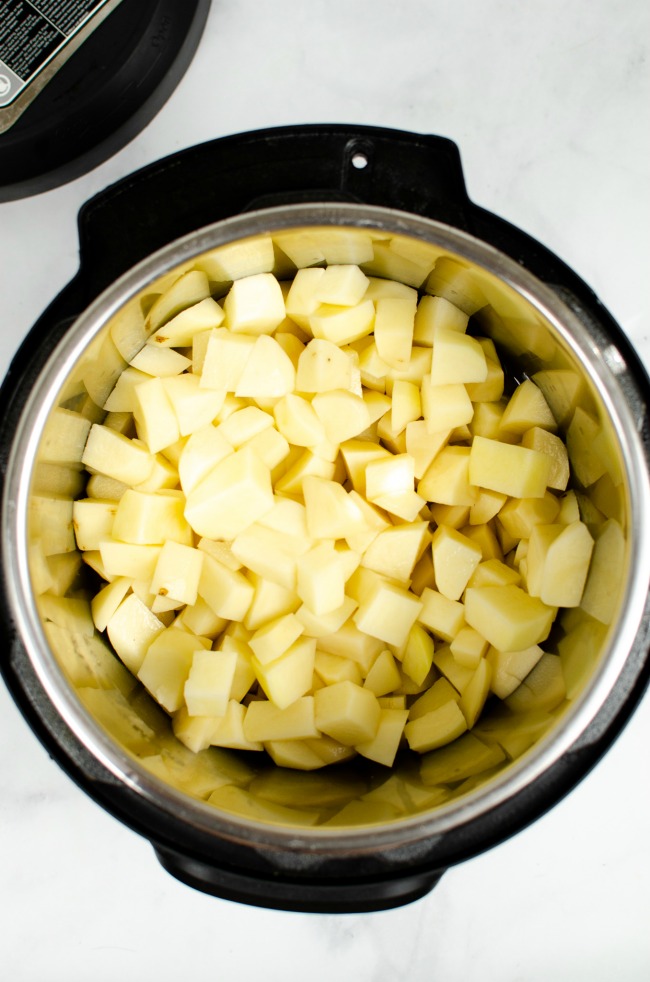 Close instant pot by locking the lid in place. Make sure the steam valve is closed. Press the steam button and set it on this function for 7 minutes.


Using a towel or hot pad, release the steam valve manually.


Once the steam pressure has completely released, turn the lid to open the instant pot.


Drain the chicken stock from the instant pot using a colander over a bowl to save stock for later.


Pour in the remaining ingredients: butter, milk, sour cream, garlic, chopped parsley, salt, and pepper.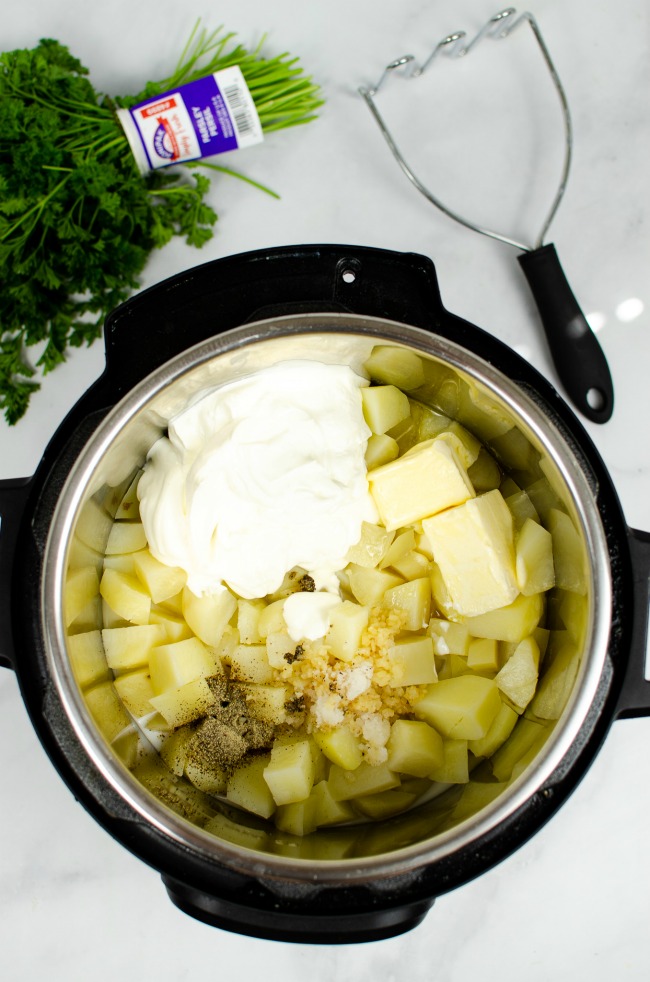 Mash with a potato masher until desired consistency is reached.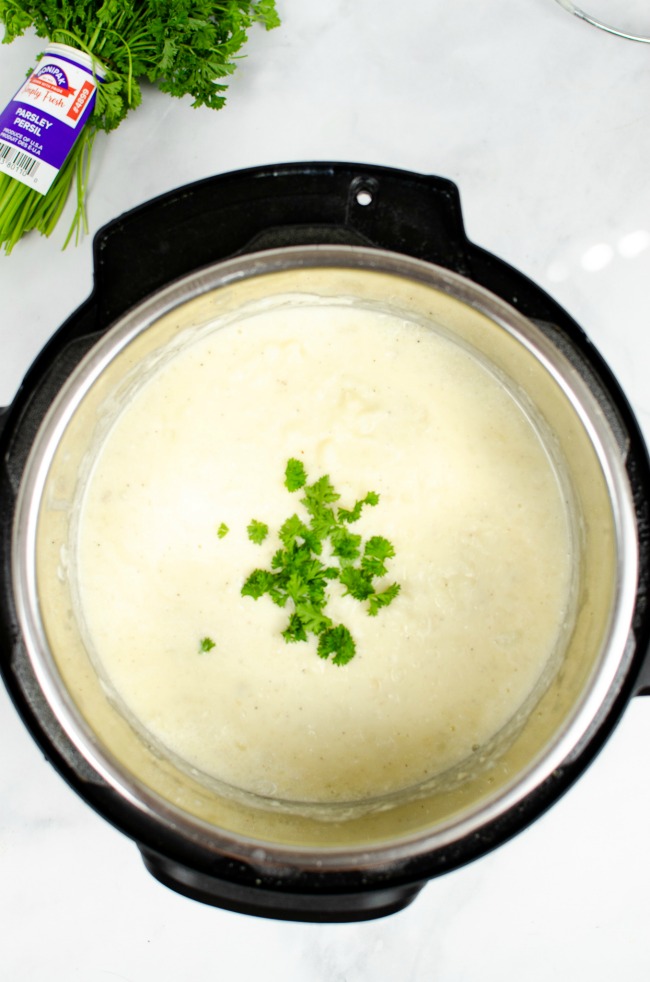 Serve mashed potatoes with more butter and parsley if desired.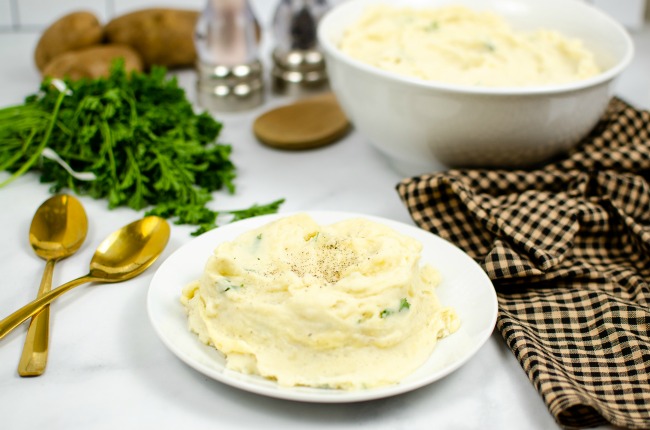 Can I make mashed potatoes ahead of time and keep in crockpot?


Yes, once your potatoes have cooked you can put them on the warm setting and keep warm for up to 4 hours, stirring once an hour. Stir again before serving.


What is a good substitute for milk in mashed potatoes?


You can substitute the milk for chicken or vegetable stock. Choose a strong broth with full sodium for the most flavor. The substitution is a 1:1 ratio.


What kind of potatoes should I use for mashed potatoes?


Choose higher starch potatoes, like Russets or Yukon golds, for the fluffiest, smoothest, and most flavor-packed slow cooker mashed potatoes.




EVEN MORE DELICIOUS SIDE DISHES:




Want to print this Slow Cooker Mashed Potatoes Recipe?