Looking for the best way to dye Easter eggs?


Check out these various techniques from shaving cream to tissue paper and everything in between.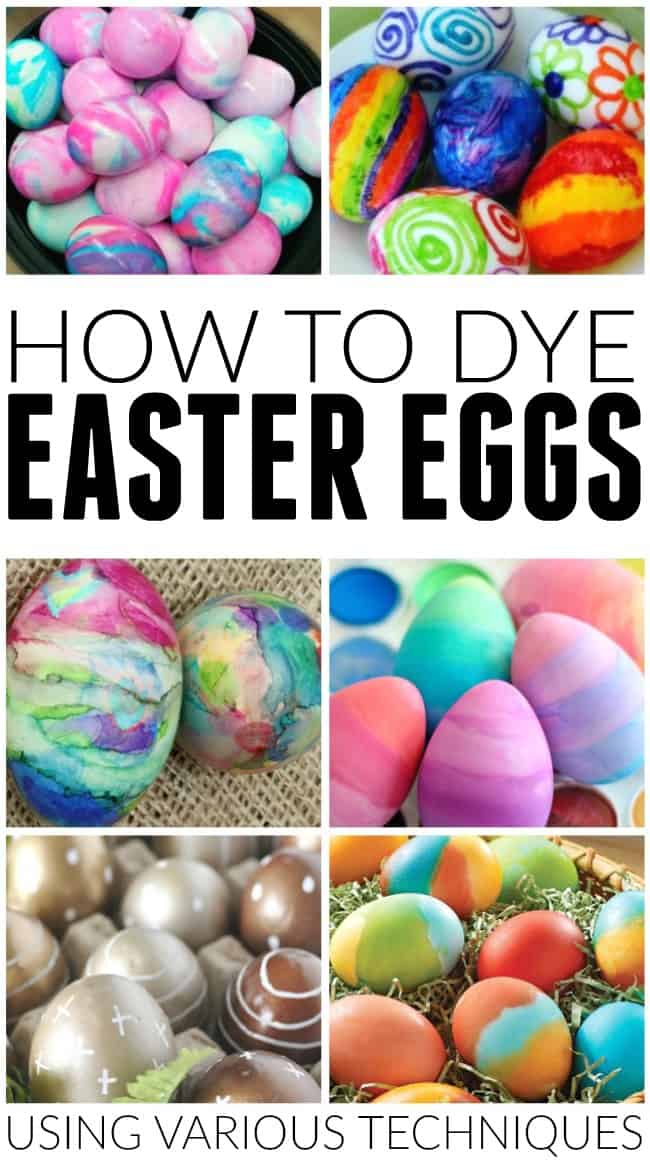 Can you believe that Easter is already coming back around?


If you have been on the lookout for the best way to dye Easter eggs then look no further. I have rounded up 10 of my most favorite ways.


Pop over and check out all these awesome tutorials.


Have you tried any of these ways with your kiddos?


What is the best way to dye Easter eggs?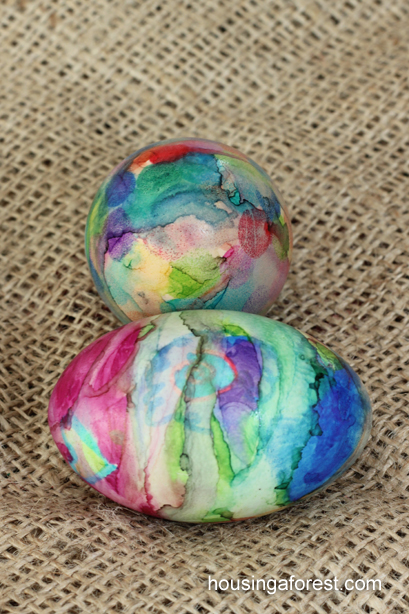 Sharpie Dyed Eggs
Housing A Forest
"A few years ago we tried our hand at sharpie tie dying shirts and fell in love. This year we combined tie dyed shirts with Easter egg decorating and came up with Sharpie Tie Dyed Easter Eggs. I love how they turned out." – Housing A Forest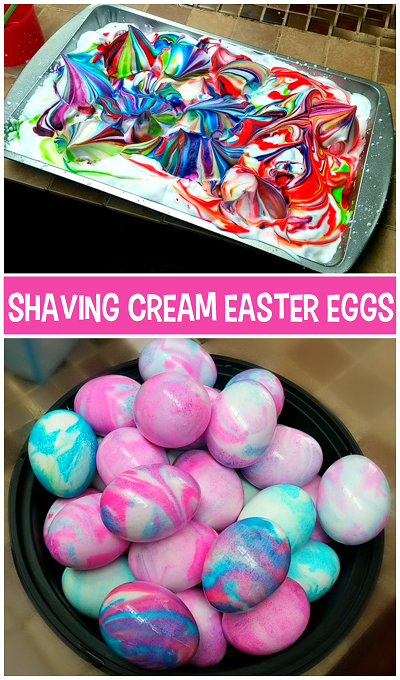 Shaving Cream Dyed Eggs
Crafty Morning

What about using shaving cream? I bet a lot of us have this in our bathroom closets and could easily make this work.

"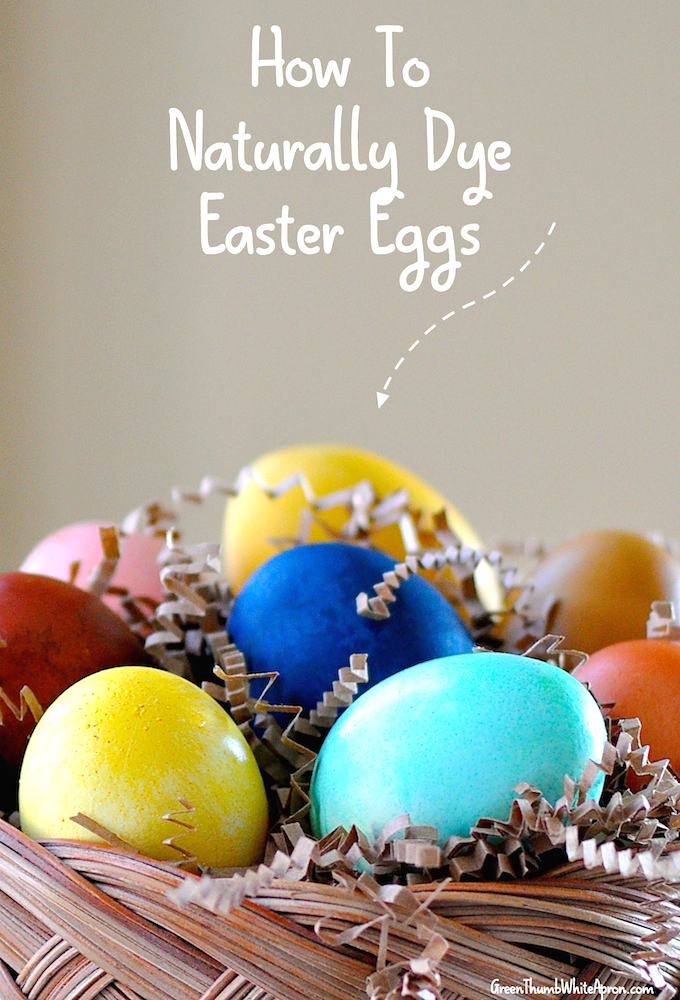 Naturally Dyed Eggs
Green Thumb White Apron

"Have you ever tried to dye your Easter eggs with natural items you might already have in your pantry? If you're looking for a safe, easy, and fun way to dye eggs naturally for the holiday, look no further because I have you covered!" – Green Thumb White Apron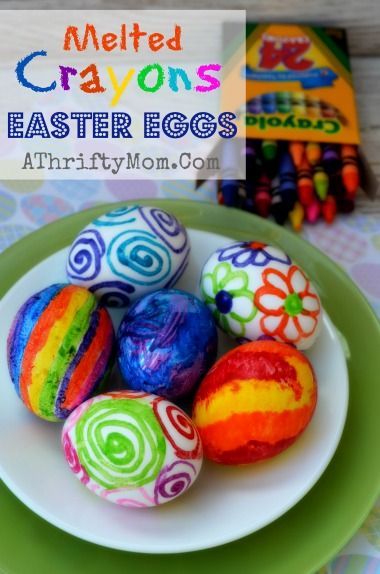 Melted Crayon Dyed Eggs
A Thrifty Mom

Here is an option of using something else we all probably have around the house. I think kids would have a lot of fun with this one too.

"The BOLD, Bright colors will have your little ones giggling. Perfect for kids who like to draw or do craft projects." – A Thrifty Mom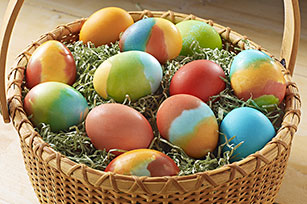 Kool-Aid Dyed Eggs
Kraft Recipes

"Look no further for egg decorating ideas then our KOOL-AID Tie-Dye Easter Eggs! Pick your favorite flavors to dye with like Cherry, Orange and Mixed Berry for a festive and fun activity to plan for the entire family. These KOOL-AID Tie-Dye Easter Eggs are sure to become a staple family activity." – Kraft Recipes


Glow-In-The-Dark Dyed Eggs
Growing A Jeweled Rose

Now talk about one that would be tons of fun to create. Wouldn't it be awesome to have a glow in the dark Easter egg hunt?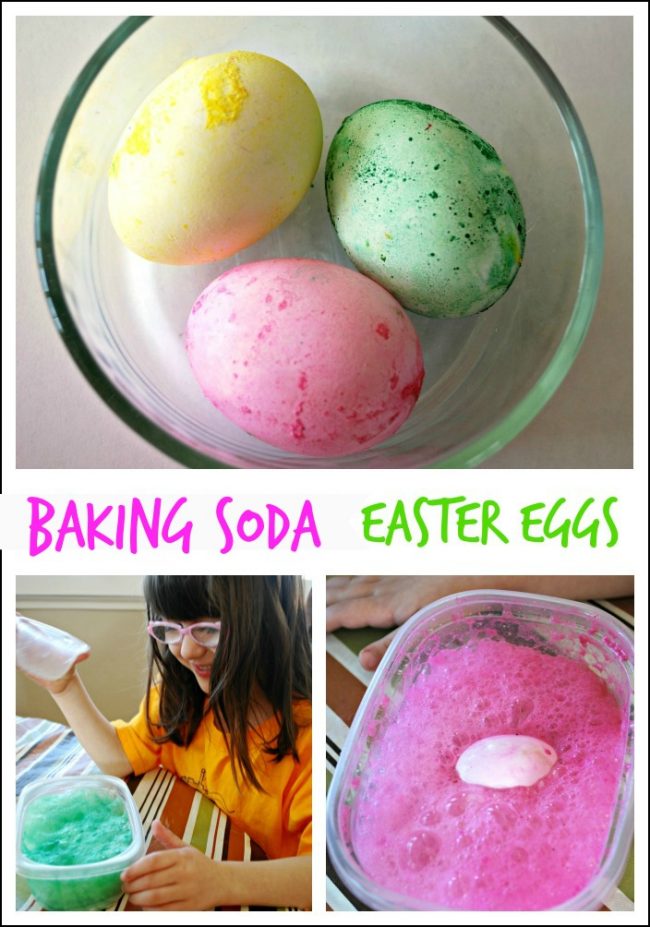 Baking Soda Dyed Eggs
Mess for Less

Did you know that you could dye eggs using baking soda? Cool right?

"If you've ever played with baking soda and vinegar before, you know how fascinating kids find it. Check out how we took this traditional kids eggs-periment up a notch by adding paint!" – Mess for Less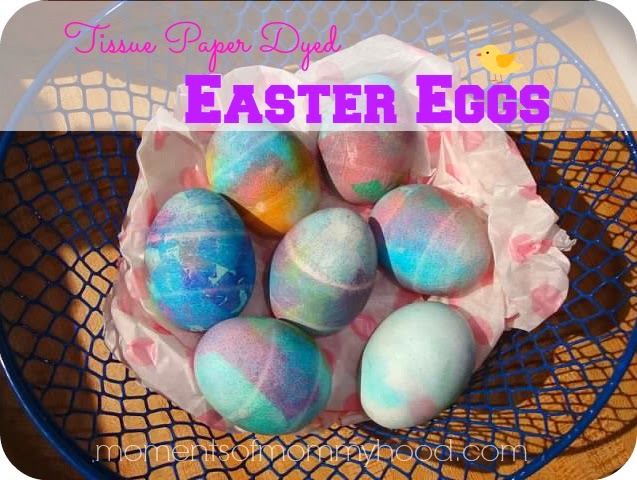 Tissue Paper Dyed Eggs
Moments from Mommy-hood

Here is another one that all of the crafties would probably enjoy. Dying eggs with tissue paper. Fun!


Spray Painted Dyed Eggs
Delineate Your Dwelling

Now if you want a more classy look… what about spray painting your eggs? The metallic is so gorgeous.

"Learn how to create simple DIY Metallic Gold Plastic Easter Eggs using spray paint and chalk markers! The finished result is trendy, fun and so easy." – Delineate Your Dwelling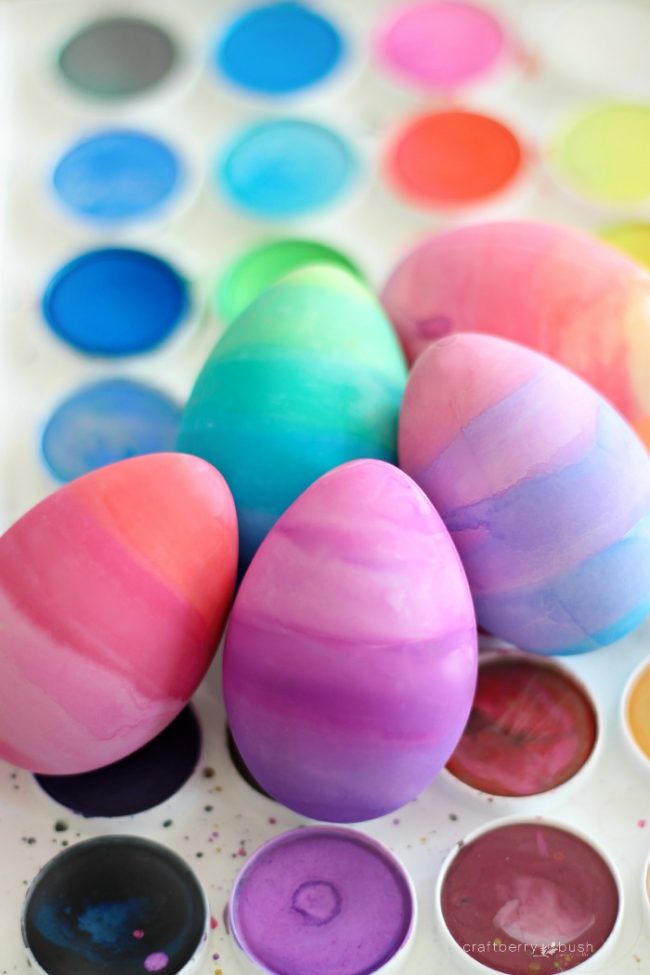 Watercolor Dyed Eggs
Craftberry Bush

Last but not least, dying eggs with watercolors. These are so pretty!




If you enjoyed these 10 awesome ways to dye Easter eggs you also might like…


---