These vibrantly dyed deviled eggs are delicious and colorful and will make the perfect appetizer that will wow your guests, whether they're young or old.




Make a statement this Easter and welcome in Spring with these fun Colorful Deviled Eggs.


Equipment you will need:

Ingredients you will need:

6 Hard-boiled Eggs
1 tablespoon sweet pickle relish
1 tablespoon Mayonnaise
½ tablespoon mustard
Salt & pepper to taste
Paprika for garnish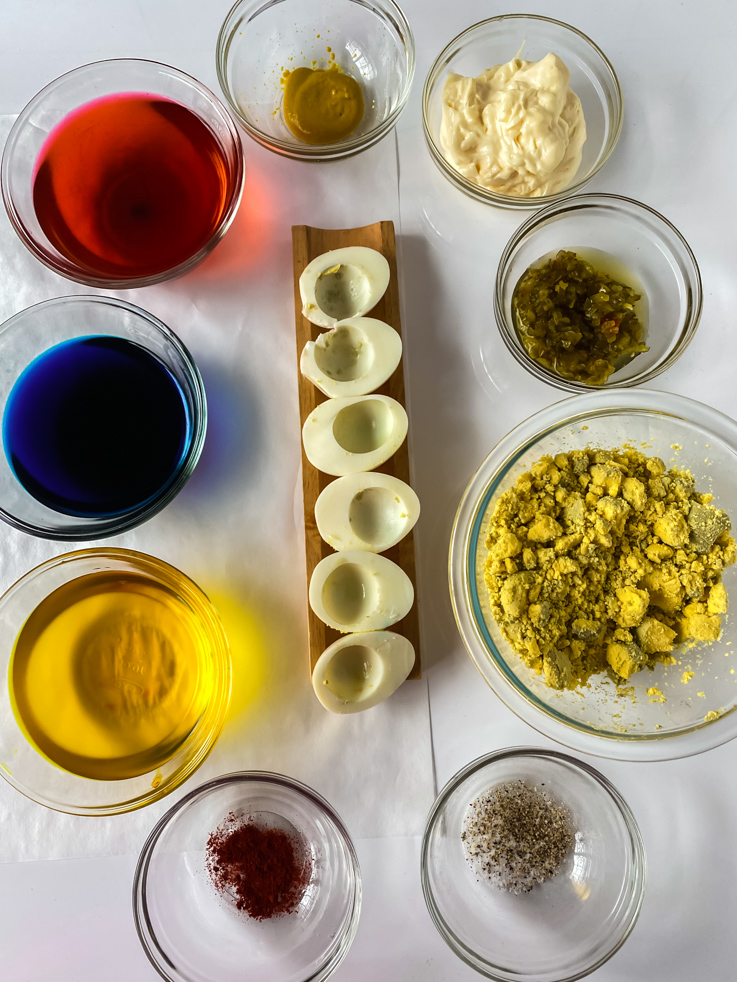 How to make Dyed Deviled Eggs


Boil your eggs for 10-12 min. Salt the water while boiling to make it easier to peel the shell.


Remove the eggs from the stove and place them in an ice bath to stop the cooking.


How to dye boiled eggs with food coloring


Set up your coloring station by placing 1-2 drops of neon gel food coloring or 3-4 drops of liquid food color in the bottom of a small bowl. Add cold water and stir until the color is saturated. Add more or less color depending on the hue you want to achieve.


Once the eggs cool, peel eggs and slice in half. Remove the yolks with a spoon and place them in a bowl and set them aside. Place egg whites into the colored water and let sit 5-10 mins depending on the shade you want to reach.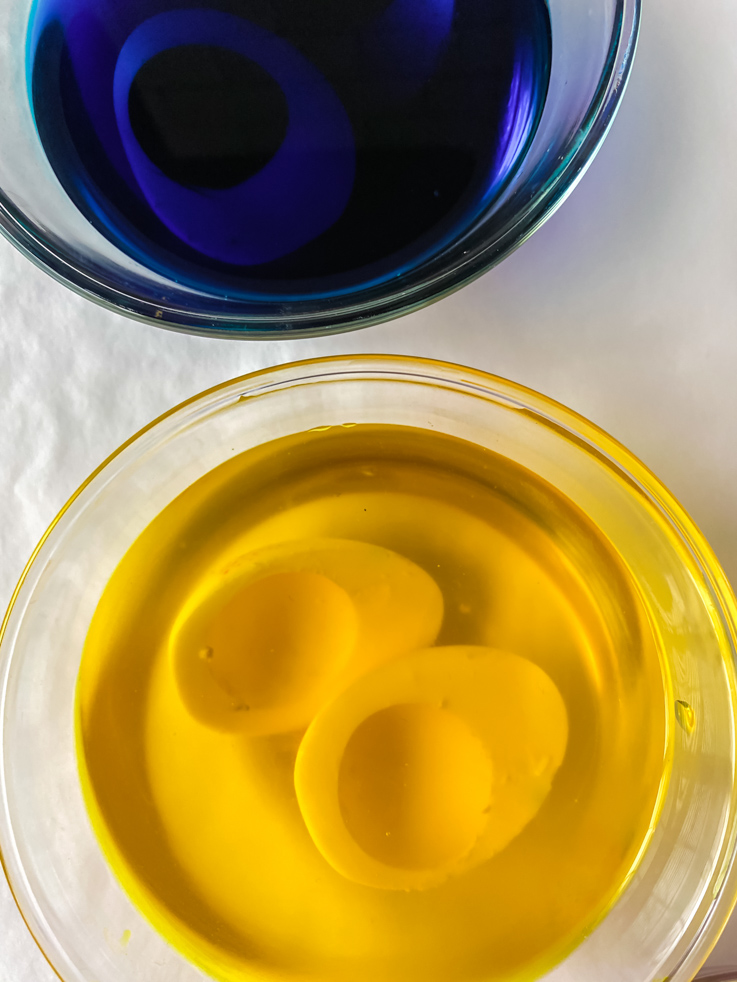 Remove from the coloring and drain on paper towels cavity side down.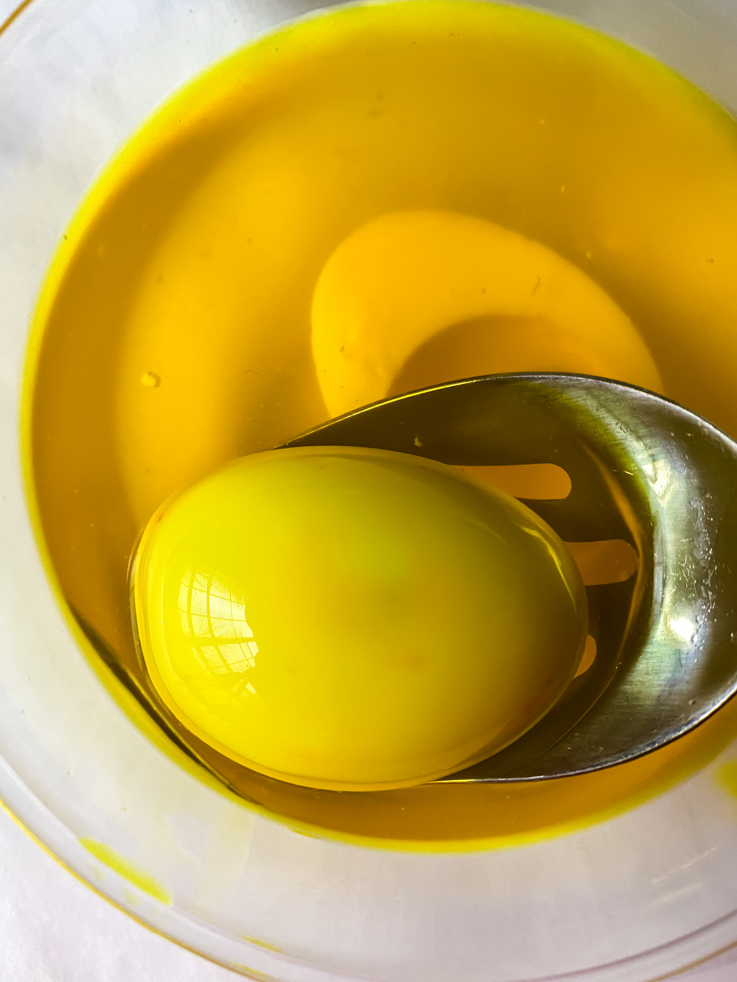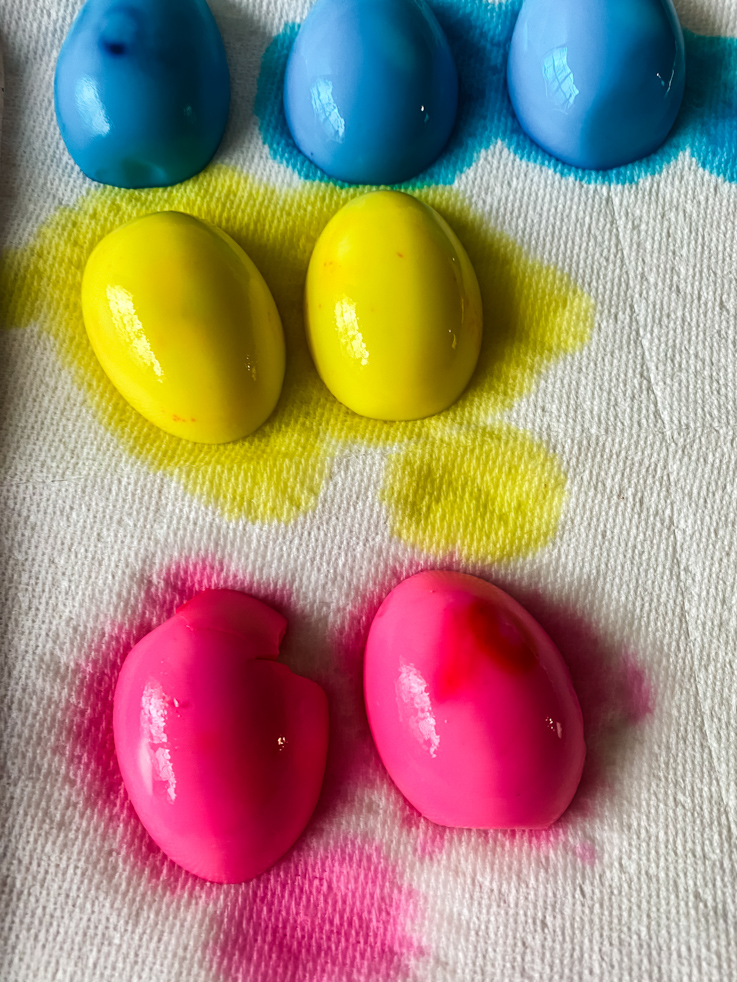 Add your mayo, mustard, and relish in with your yokes. At this point taste the mixture and add salt and pepper to your liking. You don't want a soupy mixture so be mindful of how much relish and mayo you add. Mix well and place in the fridge.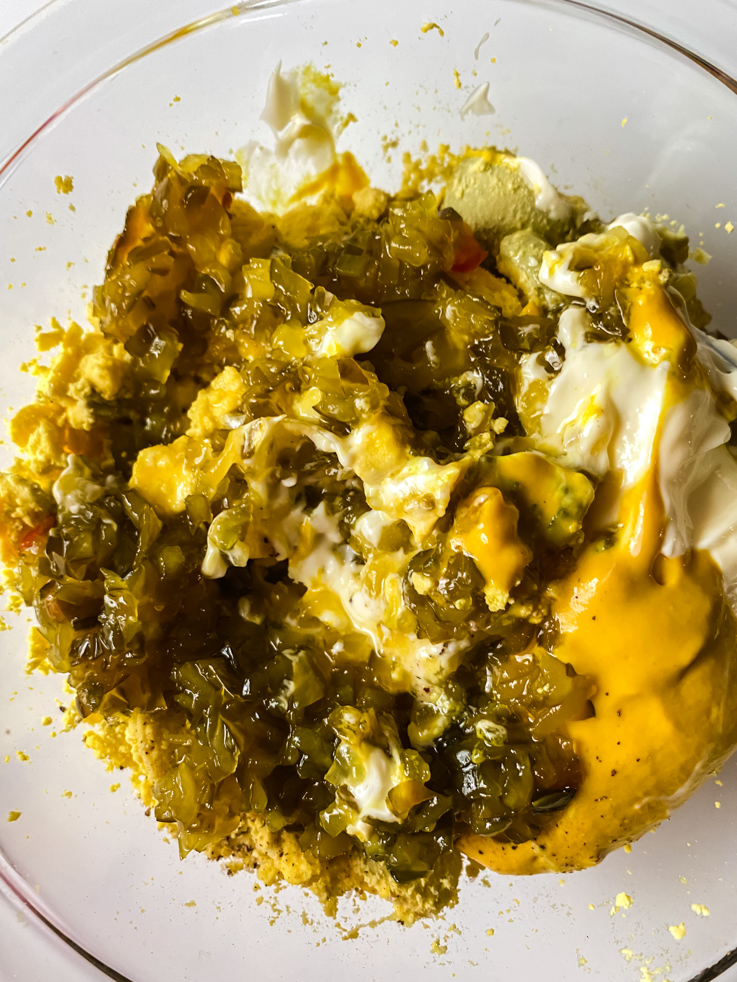 Once your egg whites have dried (10-15 mins) place them on a serving tray and fill cavities with the yolk mixture. You can do this with a spoon but using a piping bag makes it much easier.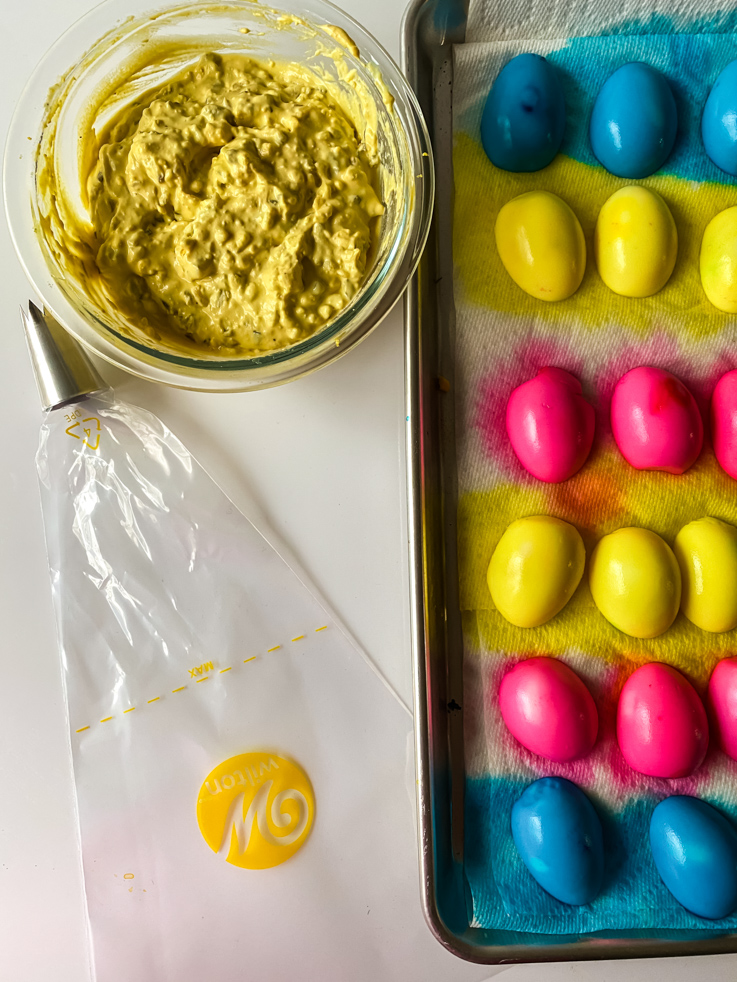 Lightly sprinkle on paprika. Serve and enjoy.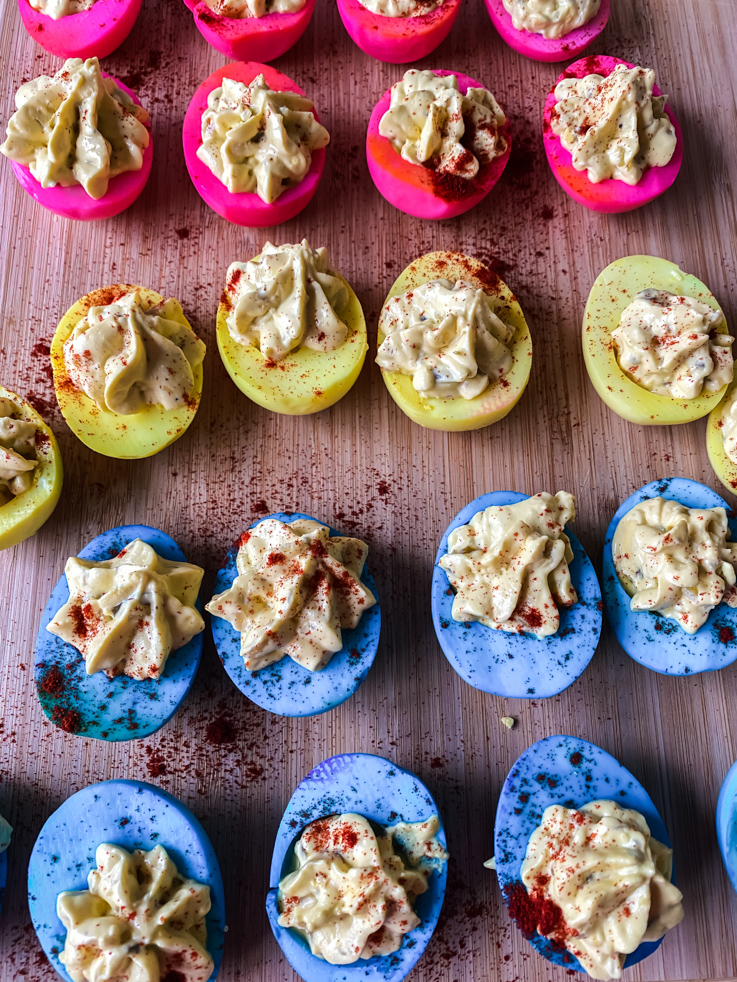 It should be noted that the taste of the egg whites is NOT altered when dyeing them. I know some people will have this question.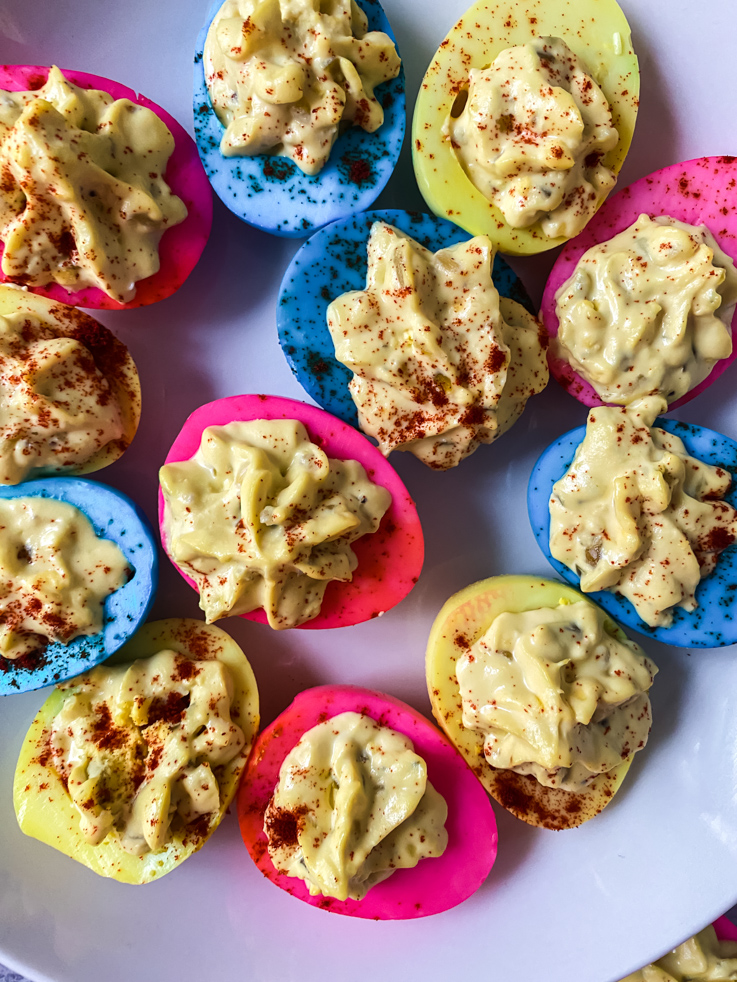 Enjoy fun deviled eggs? Be sure you try these Halloween themed deviled eggs this year too.


Even more, Easter bites you don't want to miss!




Want to print or save these Dyed Deviled Eggs Instructions?