You will certainly delight your kids with these fabulous Halloween pancakes, a delicious festive breakfast that can be ready in just 20 minutes.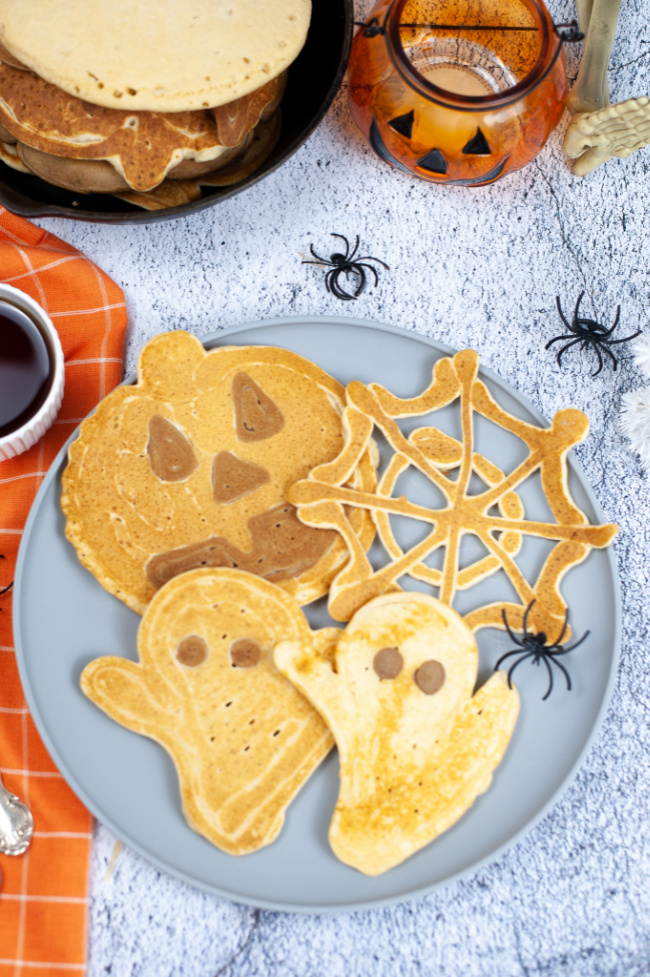 There is nothing scary about these pumpkins, ghosts, and spider webs and this easy breakfast idea will start Halloween off right. The perfect way to add some fun to this spooky holiday.


Ingredients for Halloween Pancakes


4 cups of pancake mix, divided
3 cups of water, divided
1 teaspoon of vanilla
1/4 cup of cocoa powder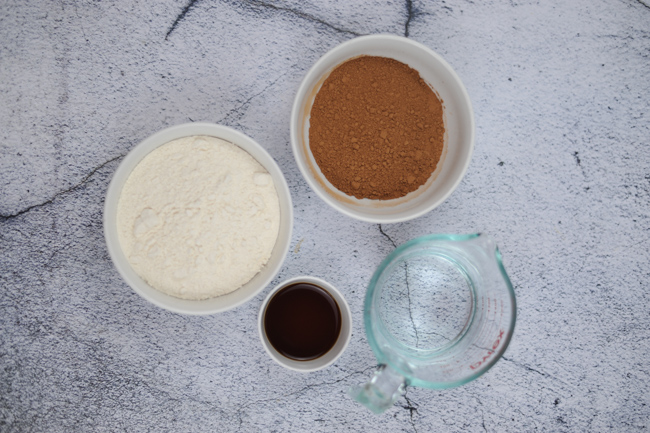 How to Make Halloween Pancakes


In a mixing bowl mix 2 cups of pancake mix with vanilla and 1 1/2 cup of water. This makes your lighter color pancake batter.


In another mixing bowl, mix the remaining pancake mix, water, and cocoa powder. This makes your darker color pancake batter.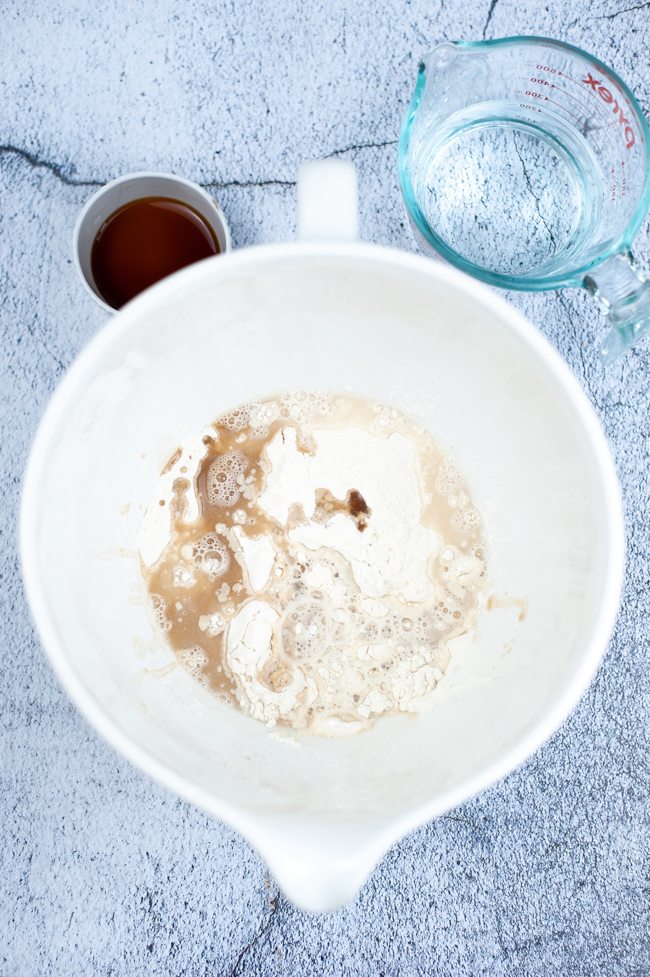 Place a skillet on the stove on med-low heat. You want to give yourself time to create all the components of the pancakes. Spray lightly with oil.


Place batters in a kitchen squeeze bottle. It's much easier to draw the pancakes with the bottle. You'll want to play with how big the opening is on the bottle nozzle. The thinner the opening, the more precise the line but the flow is slower. The use of lighter and darker colored batters helps with contrast.


Ghost pancake: using the cocoa batter, draw two dots for the ghost's eyes. Then using the lighter batter, outline the ghost form. Then fill it in. Let that cook for a couple of minutes then flip cook for a few more.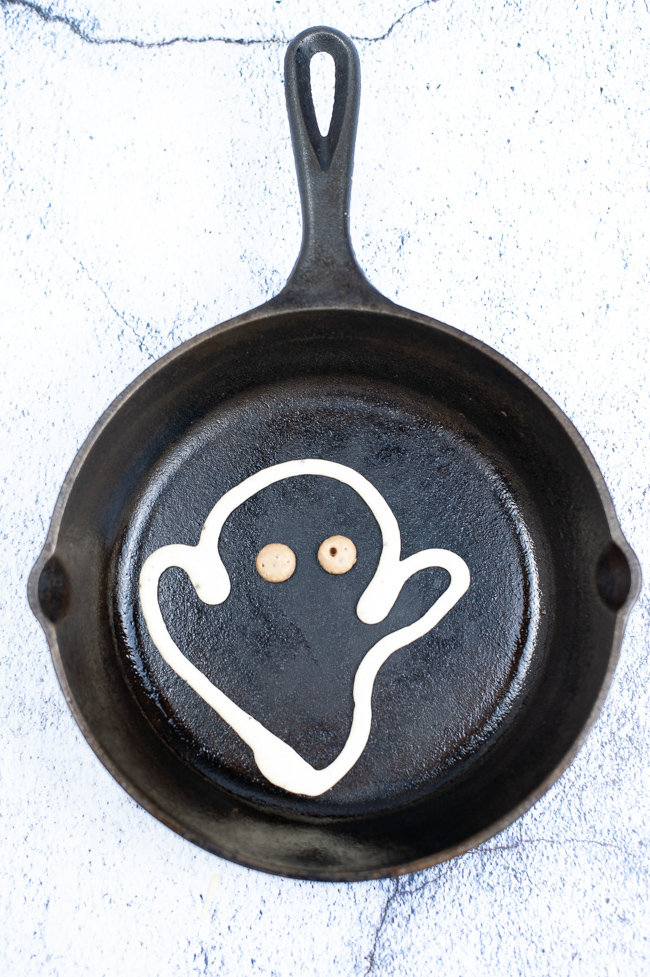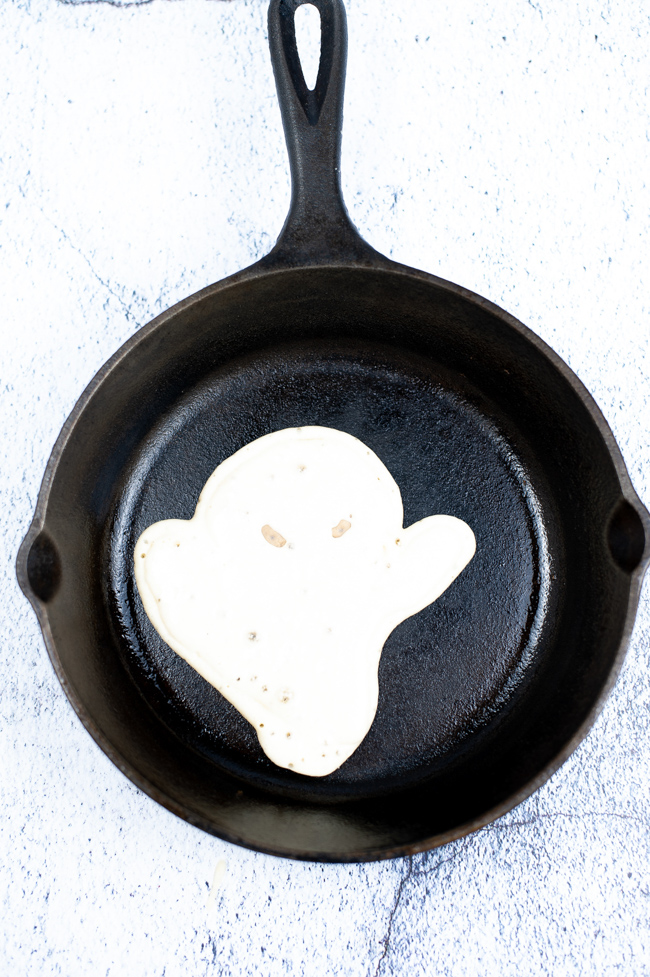 Spider web pancake: using the lighter batter, create 6-8 lines across the pan intersecting in the middle. Then create webbing from each liken to the next with a dip in between. Let cook for 60 seconds on each side. These are more fragile when you flip.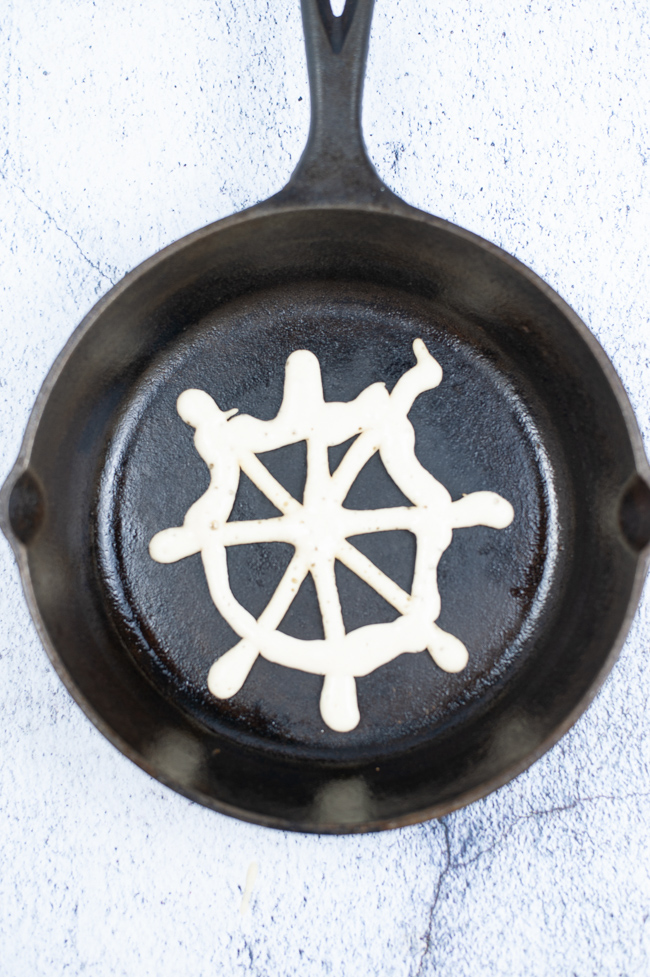 Jack-o-lantern pancake: using the cocoa batter, create the eyes and nose with triangles and an open mouth with teeth. Then using the lighter batter, draw a circle with a pumpkin stem at the top. Then fill it in. Let that cook for 2 minutes then flip and cook for 90 seconds.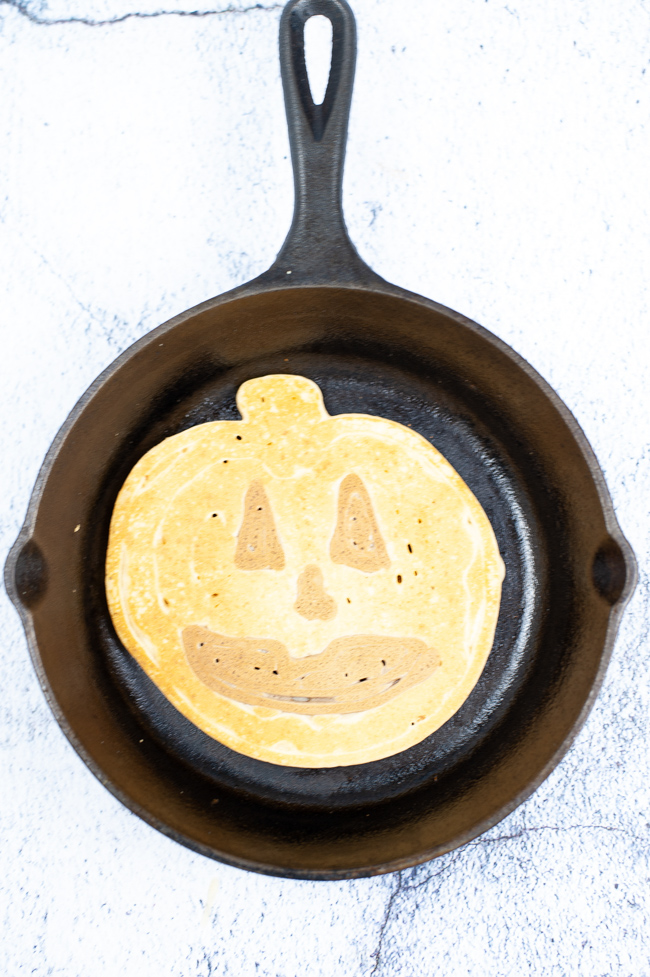 Enjoy your spooky breakfast!!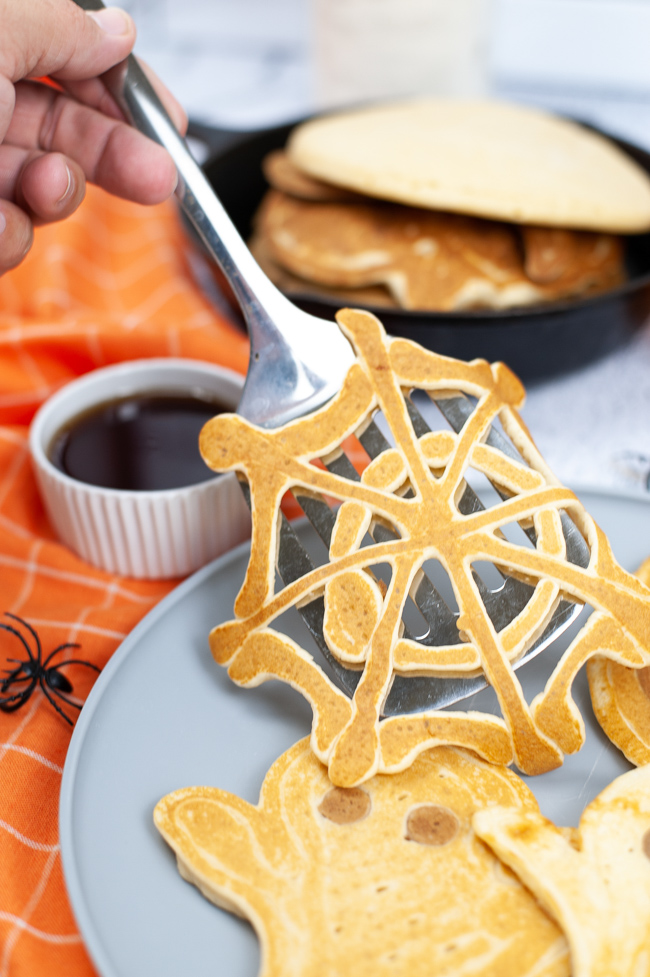 Don't forget about checking out these other fun Halloween foodie posts as well.


Meringue Ghosts Halloween Cookies
Spooky Halloween Cocktails
Halloween Food Ideas for Kids – Cute & Fun Treats
How to make Halloween Oreos
Halloween Candy Bark Recipe
Easy Halloween Punch Recipes
Monster Munch Halloween Popcorn
Best Halloween Cupcakes – Creepy & Fun Ideas
Cauldron Oreo Balls


Want to print or save these Halloween pancake instructions?