Although traditional activities may be on hold for this year, there are still a ton of great ways to make the holiday fun and to celebrate Halloween at Home.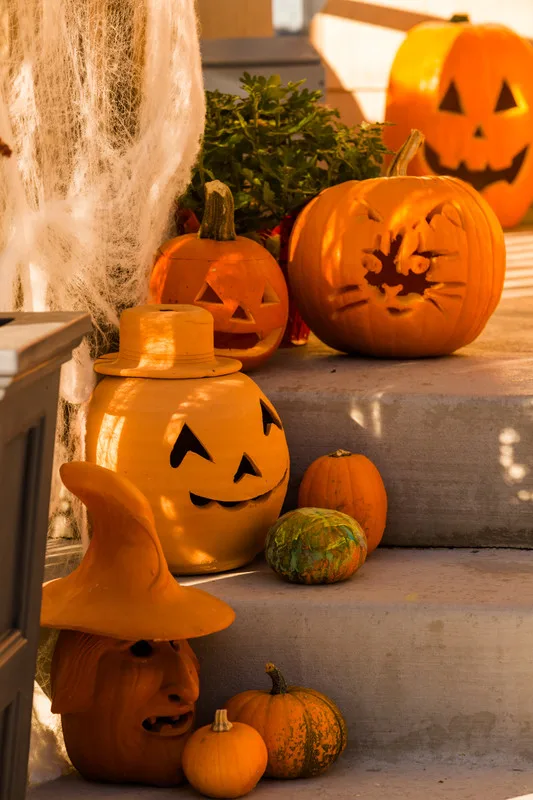 Halloween this year is bound to be different for all of our families.


In some areas, everyone seems to be business as usual but there are definitely some that have canceled the traditional trick or treating, trunk or treats, haunted houses, and more.


With so much going on around the world (not just health-related) and the cold weather starting to roll in early in many areas, most families are looking for Halloween alternatives this year.


Trick or treating doesn't have to be the highlight of Halloween and you can have a great time at home too.


Things to do on Halloween at Home!


When it comes to celebrating Halloween at home the key is to have plenty of candy for the fun.


Trick or treating is all about collecting candy to munch on and sneak when mom and dad are not watching.


You can still give them this fun at home by stocking up on their favorite candy.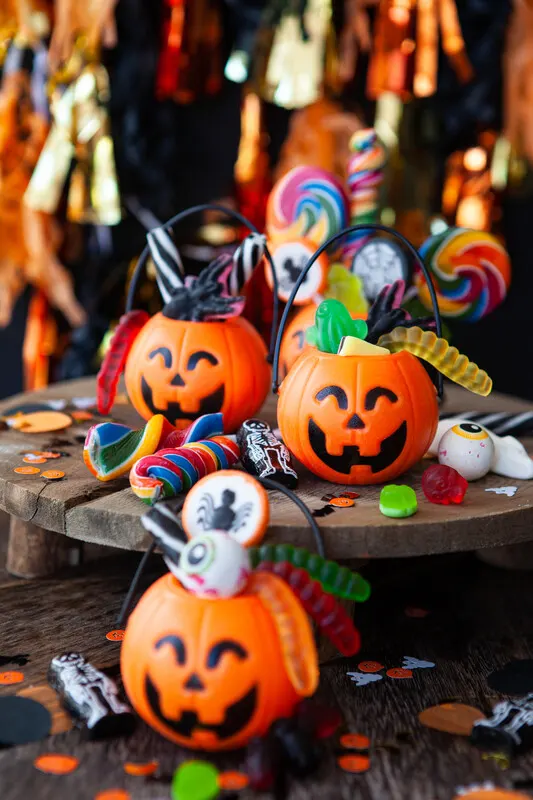 Having a family movie night can make for a great way to celebrate Halloween at home.


Gather the family for a movie night as the sun goes down. This is the perfect wind down after a day of letting the kids have fun with candy.


Disney plus has all of the Halloween movies available in one section this year.


Check out this list of all the best family and kid-friendly Halloween must-watch movies. You know Hocus Pocus is on that list!




Just because you can't get together with a big crowd this year doesn't mean we can't gather with our closest friends and family for a small party.


Setting up individual treats is a great way to keep things clean and running smoothly. Look for sun individually wrapped treats, cupcakes, and individual serving drinks for easy serving and to reduce sharing.


Opt for games that do not involve sharing like a simple printable Halloween bingo.




Making treats for others is a great way to spend Halloween at home.


Spend the day making fun treats like cupcakes and rice crispy treats to share with friends and family in the coming days.


Halloween is all about the fun treats so making your own is a great way to have fun with your kids.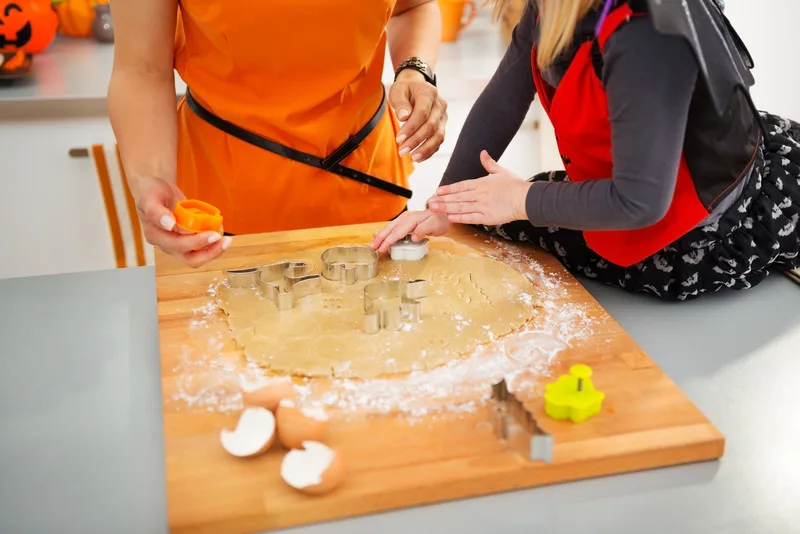 Give traditions you normally enjoy a go this year to keep some normalcy.


From carving jack-o-lanterns to decorating a spooky scene on the front porch.


One great idea is to spend some time painting pumpkins with non-toxic paint that can be washed off and then you can roast the pumpkins to make pumpkin pies at the beginning of November.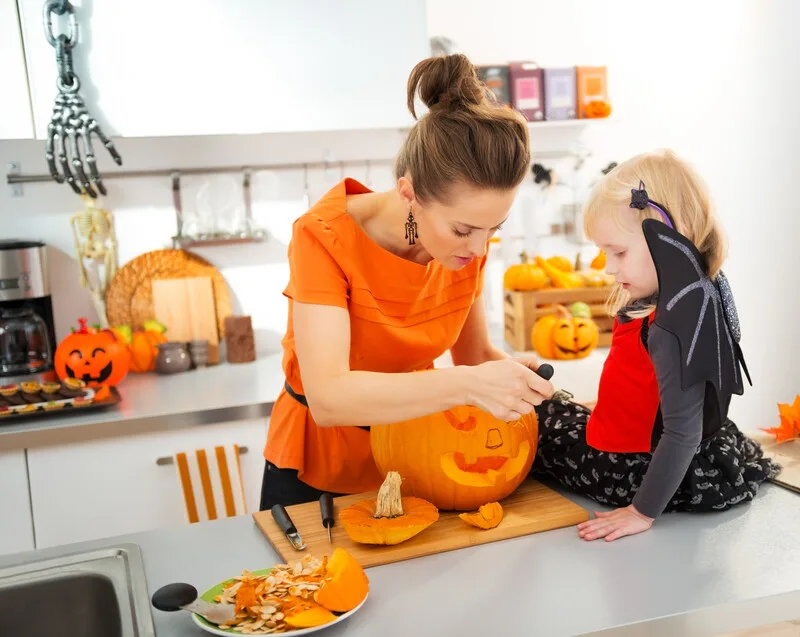 Get dressed up. Just because you are not going out doesn't mean you can not have fun and get dressed up.


Kids love playing dress-up and it can be a lot of fun.


Instead of getting one costume for the big event take some time to fill a box with costume pieces, dress up odds and ends from the local dollar store, and fun stuff you find around the house to make the perfect Halloween dress-up kit.


Then set the kids loose for a fun fashion show or costume contest.




Lucky enough to have a warm Halloween night?


Head outside for an evening cookout under the stars and the full moon for some creepy fun.


This is the perfect time to pull out the Christmas lights (or if you have some Halloween lights) and start unwinding them to hang up in the backyard to set the scene.


Bonfires make for the perfect night time activity for outside on Halloween night and will add some warmth to help keep everyone comfortable.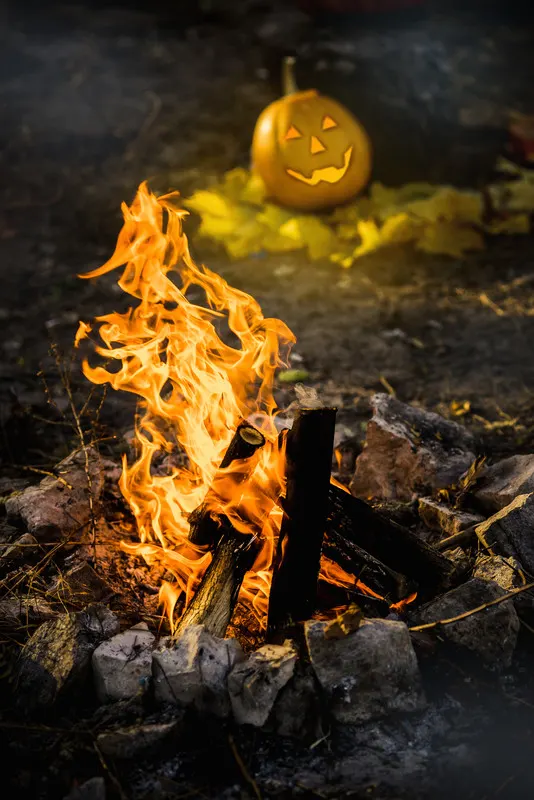 If Halloween fun isn't really your thing you can take advantage of this year to make some changes.


Instead of going spooky why not hold your own little harvest festival with your family?


Halloween marks the last harvest and is a great time to be thankful for what we have to help us through the long hard winter.


Just remember Halloween is NOT canceled. Put on your favorite costume, throw on your favorite Halloween music, and get to celebrating!


EVEN MORE FUN HALLOWEEN IDEAS YOU CAN TRY: