Mummify your hot dogs this Halloween with these easy and fun Puff Pastry Mummy Dogs!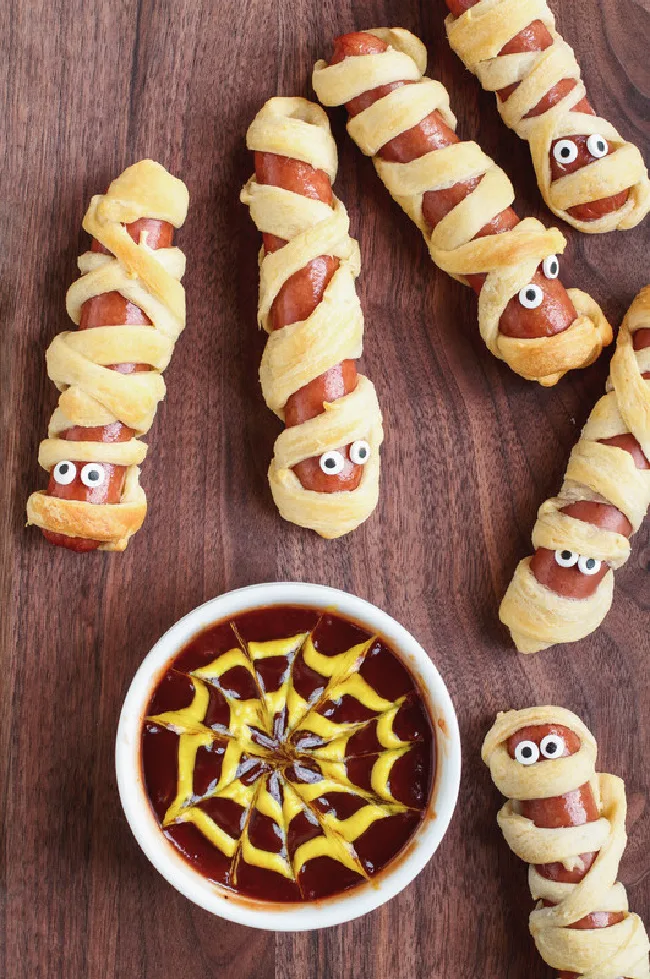 For your next Halloween party or just as a fun dinner for your ghouls and goblins, create these spooky mummy dogs with strips of puff pastry for the bandages.


These Halloween hot dog mummies are so simple to make, it really doesn't get any easier.


Ingredients you need:


Beef hot dogs
Puff pastry sheets (or you can use crescent rolls)
1 Egg
Mayonnaise or Mustard (for eyeballs)





How to make puff pastry mummy dogs:


Heat oven to 400°F.


Using a sharp knife, cut each pastry sheet into strips.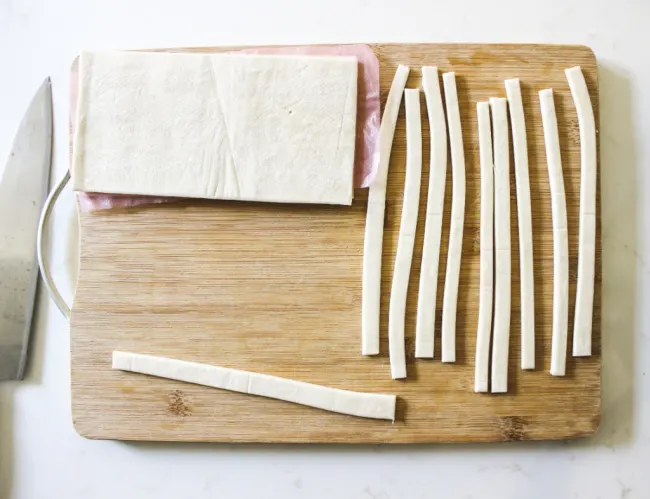 Wrap 4 or 5 pieces of dough around each hot dog.




Brush with an egg wash, and bake for 30-35 mins until it's golden brown.


If you choose to use crescent rolls instead you can skip the egg wash and cook per the package instructions.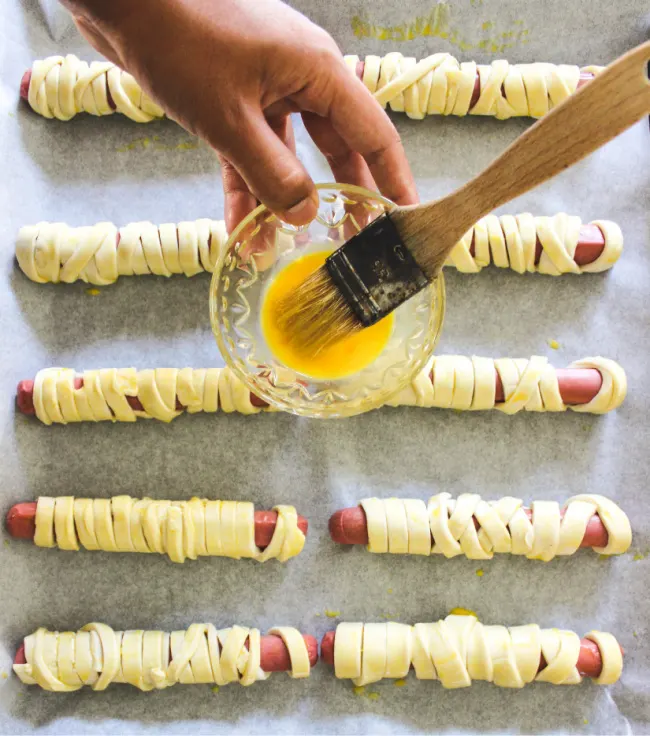 Remove from the oven, using mayonnaise and black seeds or just a dot of mustard to make the eyes.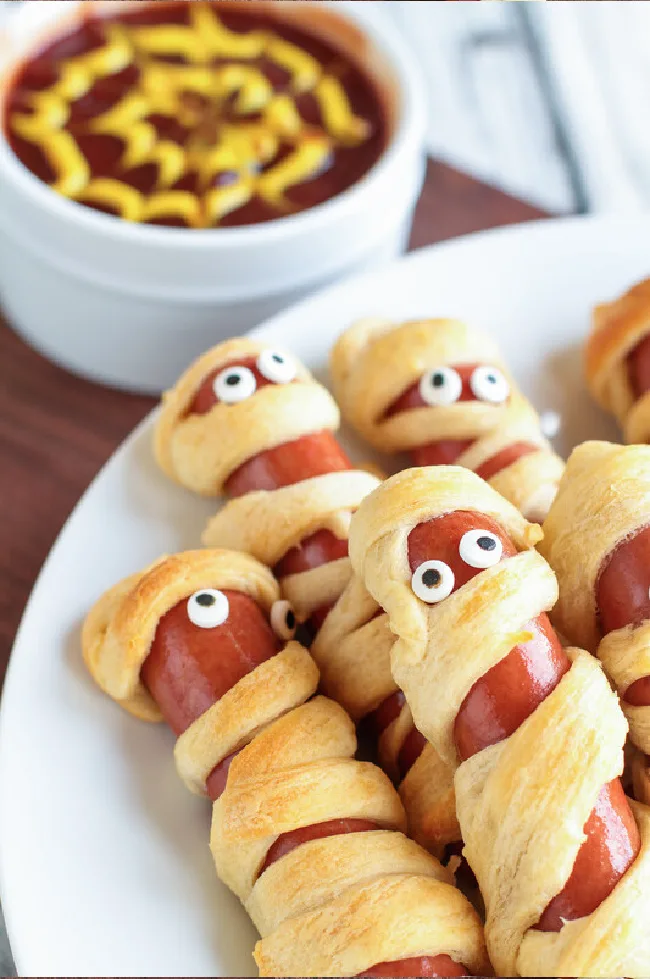 Too cute to eat? We love adorable and totally tasty Halloween treats.


The dough of these mummies gets crispy around the edges and the hot dog stays nice and juicy on the inside. You can't beat that!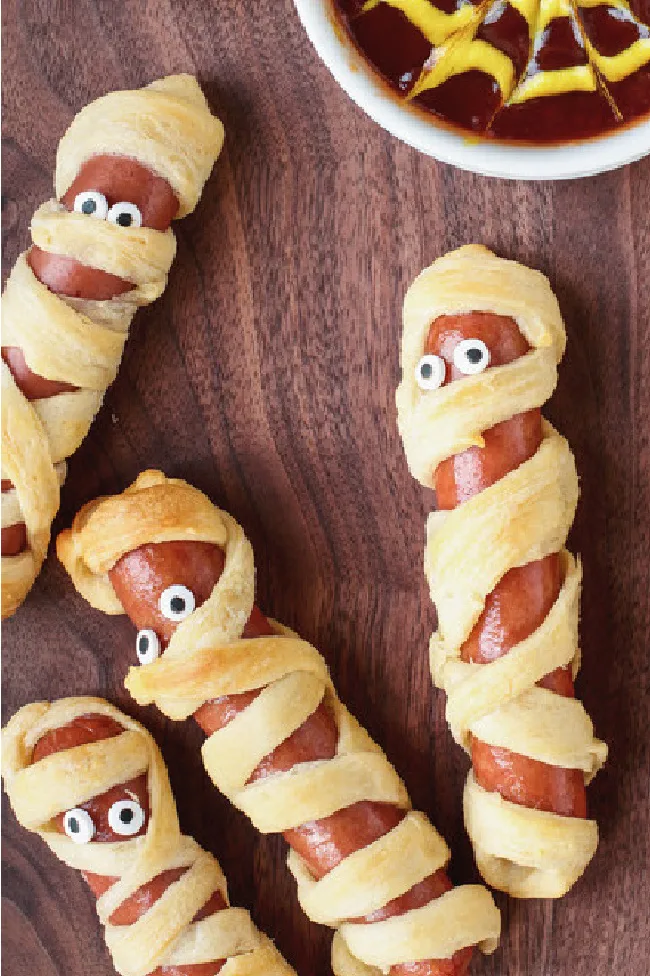 Can you make Halloween hot dog mummies ahead of time?


Yes, you can do the prep work ahead of time. Just wrap the dough around the hot dogs and store in an airtight container in the refrigerator until ready to bake.


Spider Web Sauce for Mummy Dogs


Super simple, all you need is ketchup and mustard.


1. Squirt the ketchup into a bowl.
2. Using mustard, squirt a larger circle around the outside and a smaller inner circle.
3. Using a toothpick, draw the lines to create the web.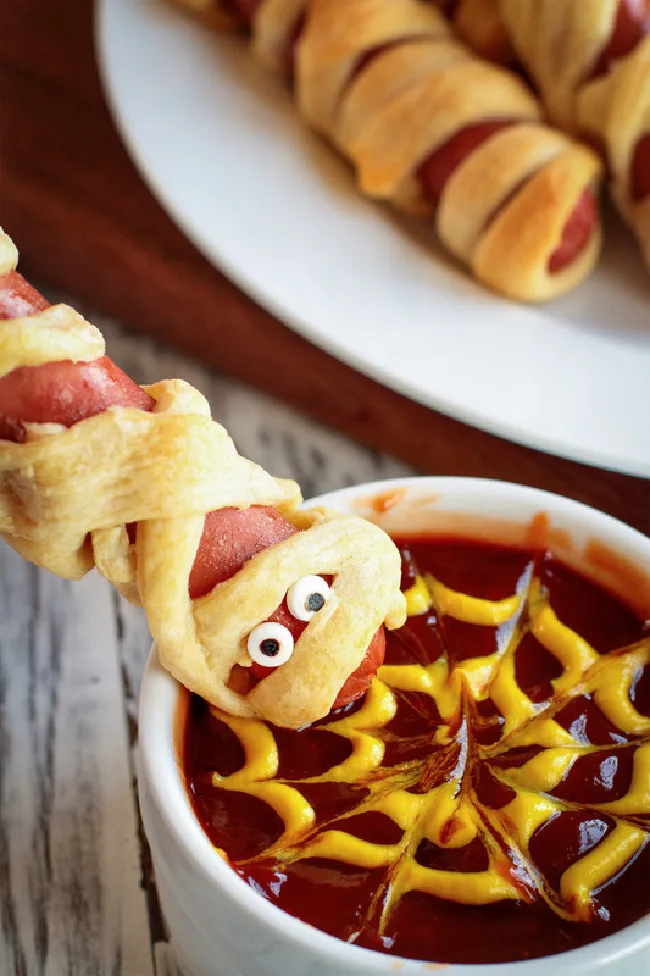 EVEN MORE FUN HALLOWEEN SNACKS AND TREATS!




Want to print the instructions for these mummy dogs?