These quick and simple-to-make Cheesy Ghost Crescent Rolls will be the first to disappear at this year's Halloween party, a finger food that is so cute and delicious.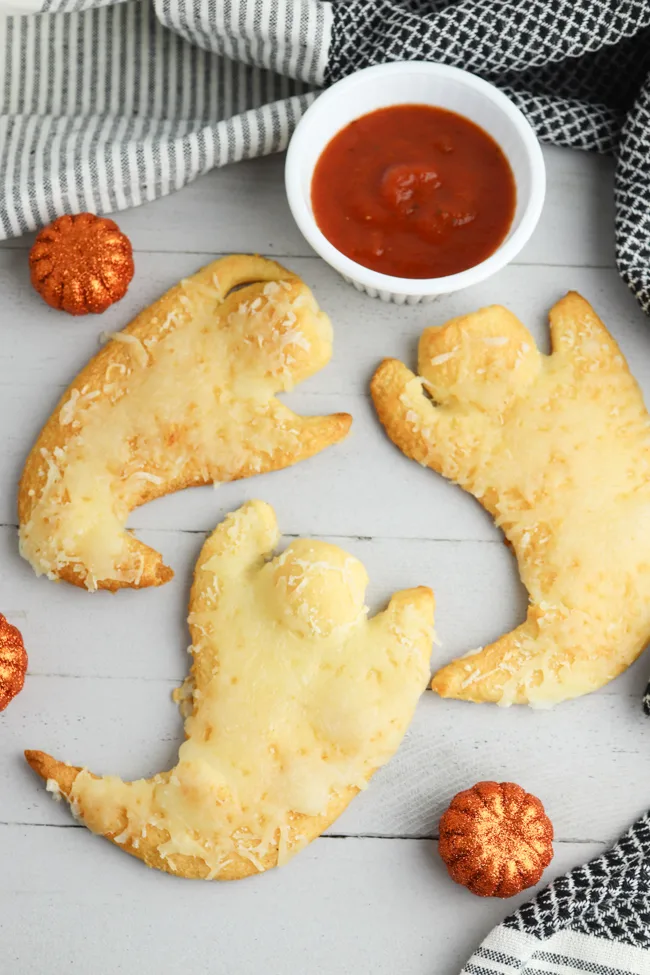 You can even have your little ghouls and goblins help prep these little ghosts that are going to win over the hearts and stomachs of all your guests.


These little Cheesy Ghost Crescent Rolls are that perfect spooktacular treat. Plus they are perfect if you need a last-minute Halloween festivities idea.


Ingredients for making Cheesy Crescent Ghost Rolls


1 container crescent roll dough
1 tablespoon butter, melted
1 teaspoon garlic powder
½ cup shredded mozzarella cheese




How to make Cheesy Ghost Crescent Rolls


Preheat the oven to 375 degrees.


Unroll the crescent roll dough and separate the triangles.


Use a knife to cut a slit down from each corner of the bottom of the triangle. Carefully bend the ends downward to create the ghost's arms.




To make the ghost's head, fold the corners under to create a circle shape.


Curve the end of the crescent roll triangle up.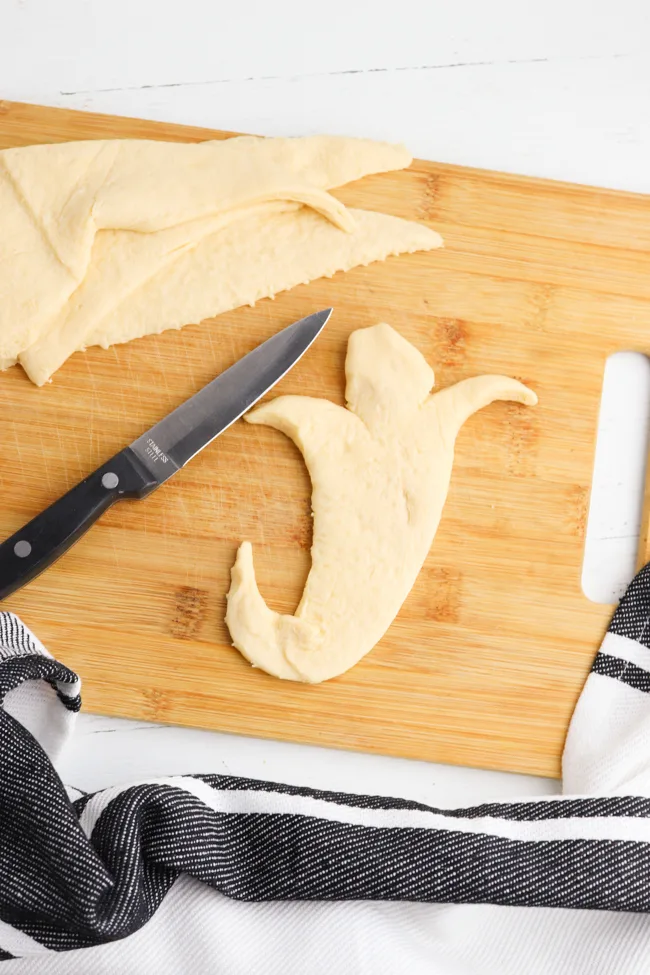 Place the ghost crescent rolls on an ungreased baking sheet and brush each one with melted butter. Sprinkle the garlic powder on the top of each ghost.


Bake for 7 to 8 minutes, until the rolls are just beginning to brown.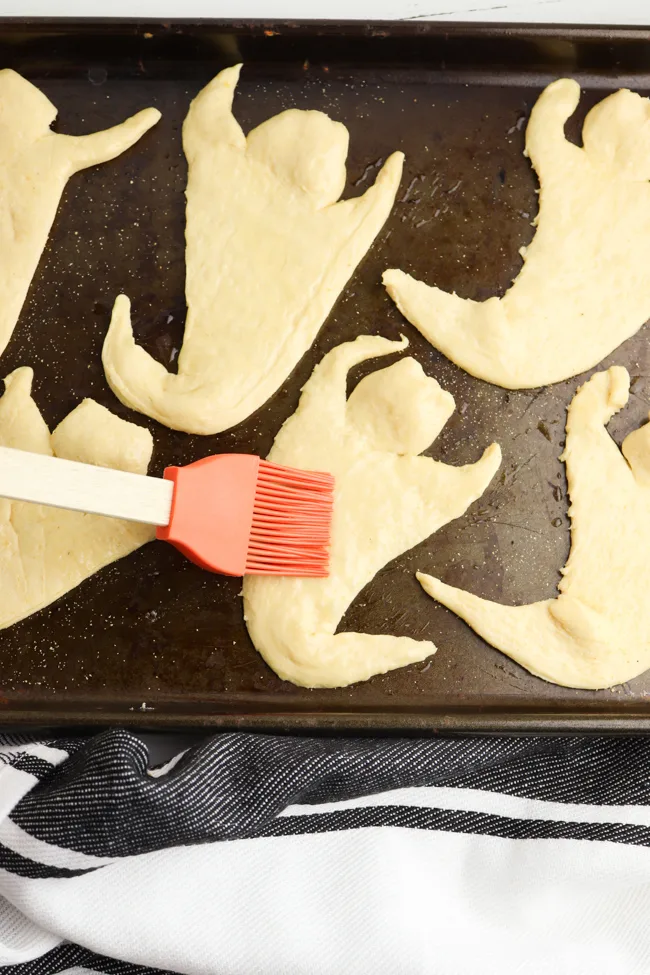 Sprinkle the cheese on top of the ghosts and return to the oven to bake for an additional 2 minutes, until the cheese is melted.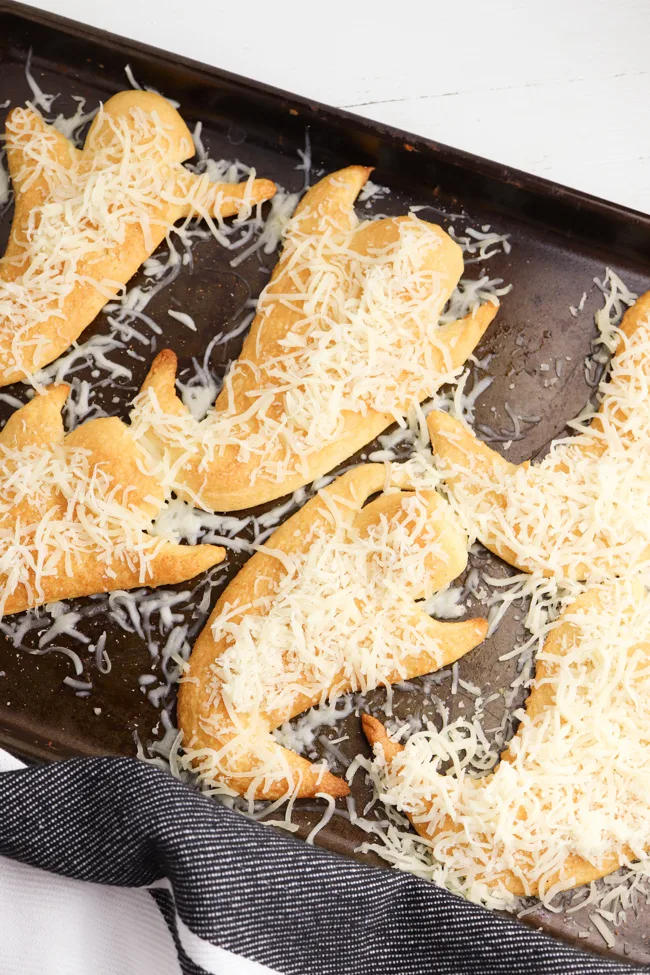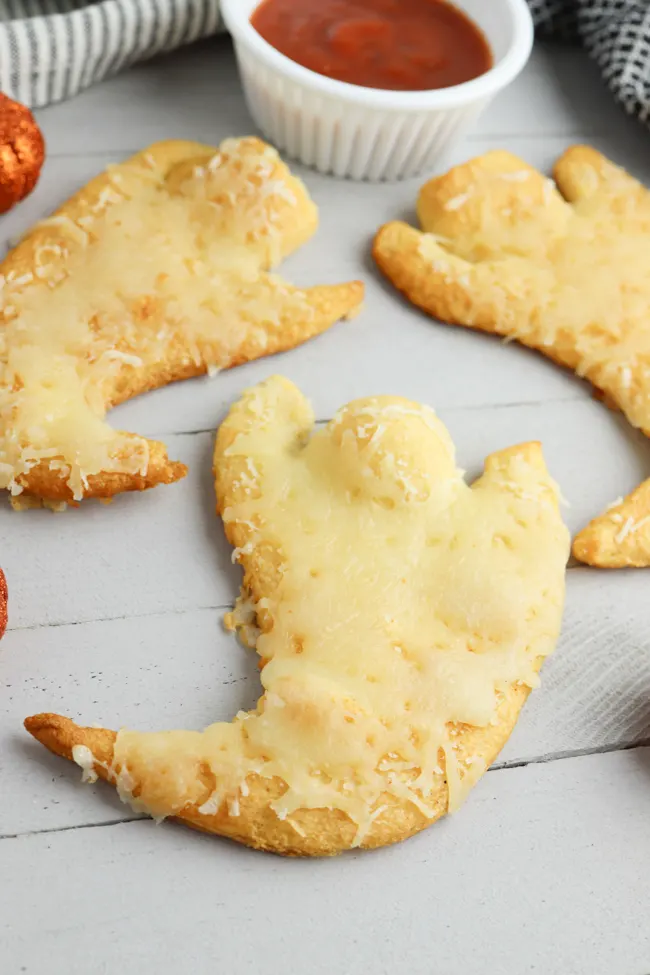 If you are looking for Halloween appetizers, recipes, or food ideas to serve at your next Halloween party then be sure to check out the other popular Halloween-themed posts on Today's Creative Ideas.


Want to print or save the instructions for these Cheesy Ghost Crescent Rolls?