Engaging, educational, and endlessly exciting – that's what crafting with letter E crafts for preschoolers is all about!


As young minds eagerly soak up the world around them, every new experience is a chance to learn and grow. And what better way to embark on a creative journey than by focusing on a single letter of the alphabet?


In this crafting adventure, we'll be delving into the whimsical realm of "E" as we discover a treasure trove of crafts that are not only entertaining but also help develop essential skills.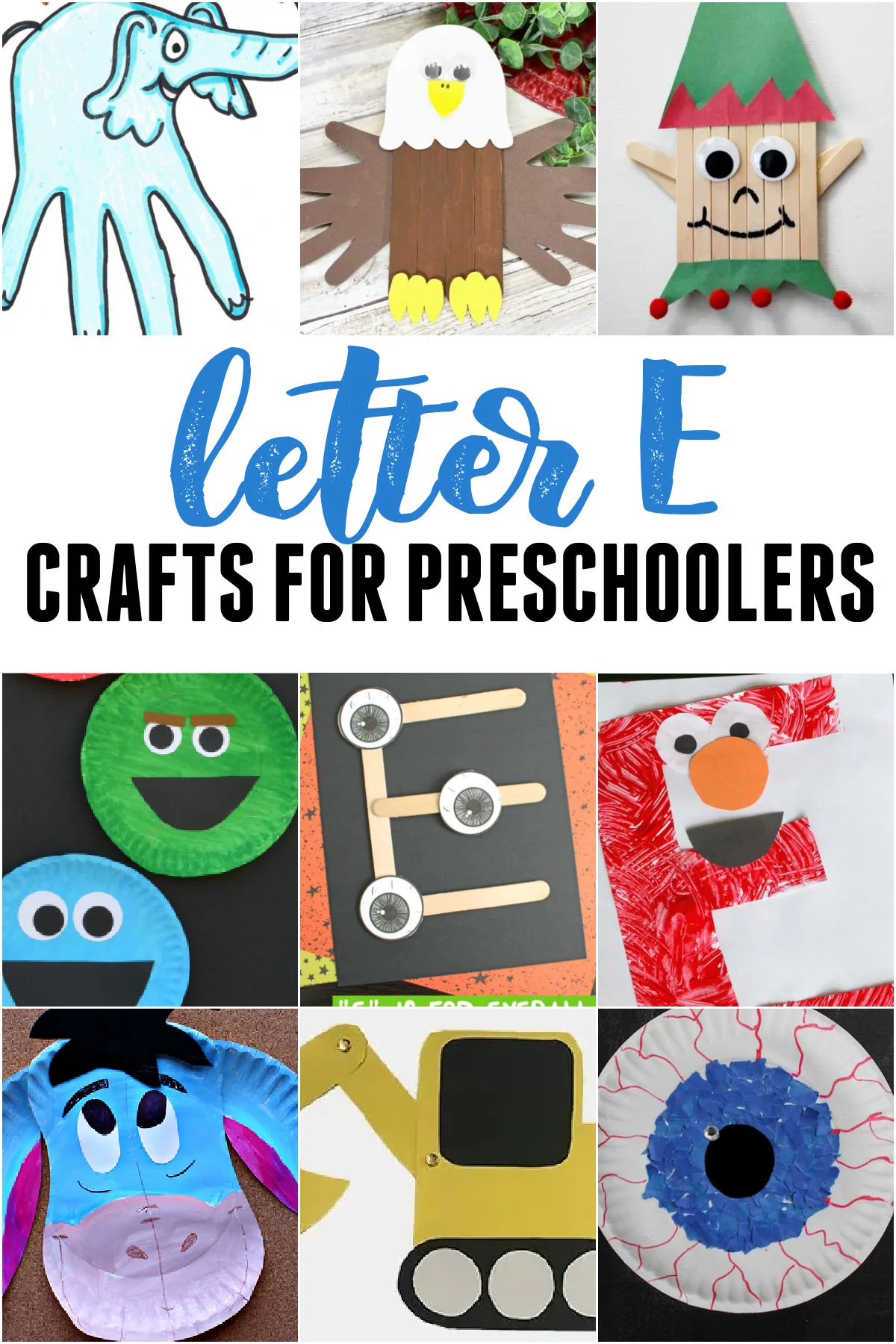 From majestic elephants to enchanting Earth crafts, the letter "E" opens the door to a world of imagination and learning.


So, gather your little ones and let's dive into the wonderful world of letter E crafts for preschoolers!




Why you'll love Letter E Activities for Preschool


Educational Adventure:


Every craft in this collection is carefully designed to introduce and reinforce the letter "E." As your preschooler engages with activities like making elegant eagles or exploring the Eart, they'll naturally become more familiar with the shape and sound of the letter, setting the stage for early literacy.


Empowering Creativity:


Crafting isn't just about following instructions; it's a canvas for imagination to run wild. These "E" crafts encourage your child to bring their unique ideas to life. Whether they envision a vibrant ecosystem for an elephant or dream up the perfect color palette for an egg creation, their creativity will soar.


Essential Skills Development:


From fine motor skills to hand-eye coordination, these crafts offer a hands-on way to boost a range of developmental milestones. Cutting, gluing, coloring, and assembling all require focused effort, helping your preschooler refine their motor skills while having a blast.


Engaging Learning:


Learning through play is a proven strategy, and these crafts seamlessly blend education with entertainment. As your child paints, cuts, and pastes, they'll absorb essential concepts like colors, shapes, and more.


Endless Exploration:


The letter "E" is an entry point to a world of possibilities. As you embark on this crafting adventure, you'll explore elephants, eagles, elmo, and so much more. The variety keeps your little one engaged and curious about the world around them.


Everlasting Memories:


Crafting is a bonding experience that creates lasting memories. These "E" crafts provide opportunities for quality time together, whether you're celebrating a completed project or laughing over a paint-splattered masterpiece.




Letter E Crafts for Preschoolers




Materials you might want to have on hand for these crafts!




Even more crafts for preschoolers you don't want to miss!