Looking for a fun and cheerful way to celebrate Halloween with the kids?


Craft up one of these creepy crawly Paper Plate Spider crafts that is easy, adorable, and perfect for toddlers and preschoolers to practice their fine motor skills.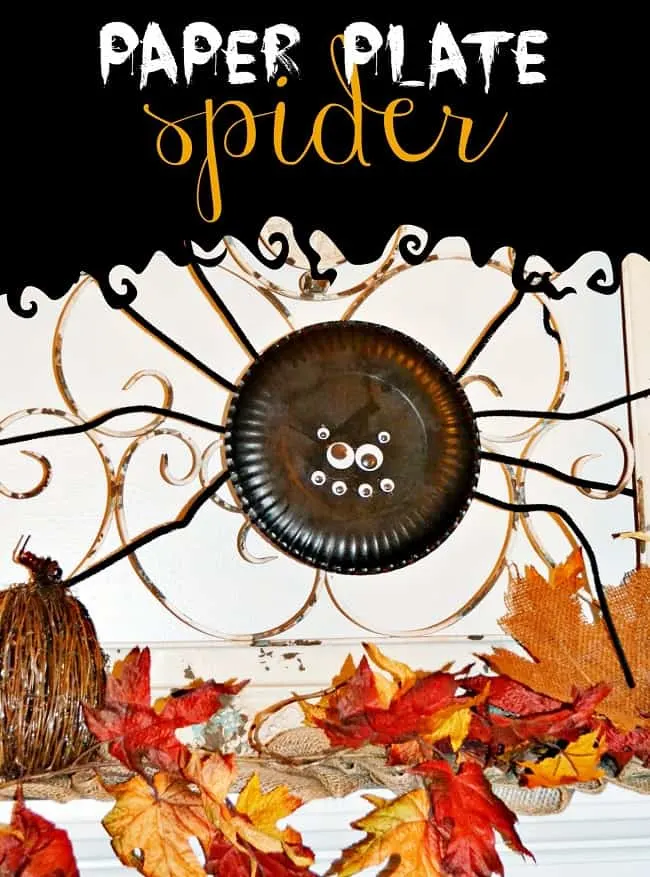 These spiders not only make a great idea for home and classroom decorations but also as a fun spider craft to go along with learning all about spiders.


I love paper plates! Not because they are the best things to eat off of, they're not. However, they are great for crafting with kids!


Supplies you will need!


Paper Plates
Paint (black, brown… whatever color you want your spider)
Paint Brush
Wiggly Eyes
Pipe Cleaners (match your paint color)
Hot Glue Gun / Hot Glue
Elmer's Glue


How to make a paper plate spider!


1. Paint the backsides of 2 paper plates.


2. This step is for the parent. Hot glue 8 pipe cleaner legs onto the bottom plate.

You can just use Elmer's glue and let your kids do this step if you prefer. It will just take a little longer in between steps as you will need to let the glue dry.


3. Glue the top paper plate onto the bottom one.


4. Glue on the wiggly eyes. You can use the pattern we made or create your own. Kids like to be creative so just let them have at it.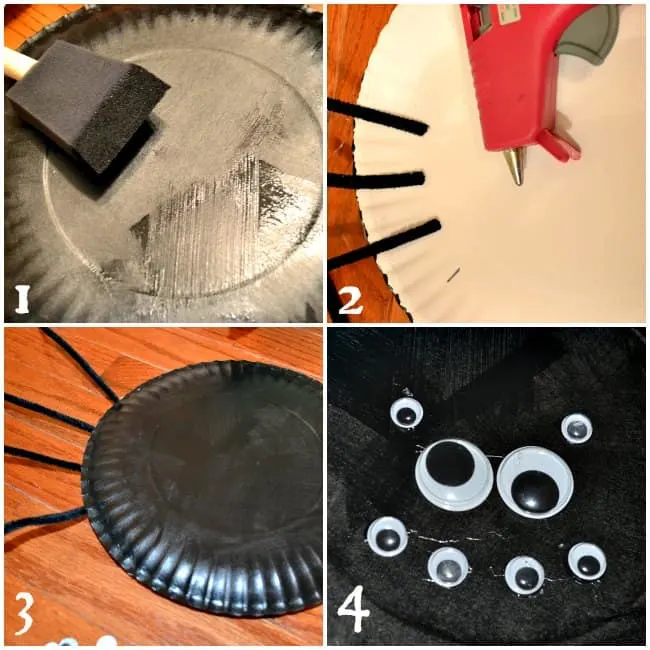 We hung our spider by his legs but you can also punch a hole in the top and string him up as well.


Looking for children's books about Spiders?


When it comes to crafting with young children it is always fun to combine crafting with storytime.


Here are some fun children's books you can check out either at your local library or purchase ones to reuse year after year on amazon.




Want to print or save this tutorial?