These cute peanut butter reindeer celery sticks are a festive holiday twist on an old classic after-school snack.


A fun and easy way to put together a delicious and healthy Christmas treat.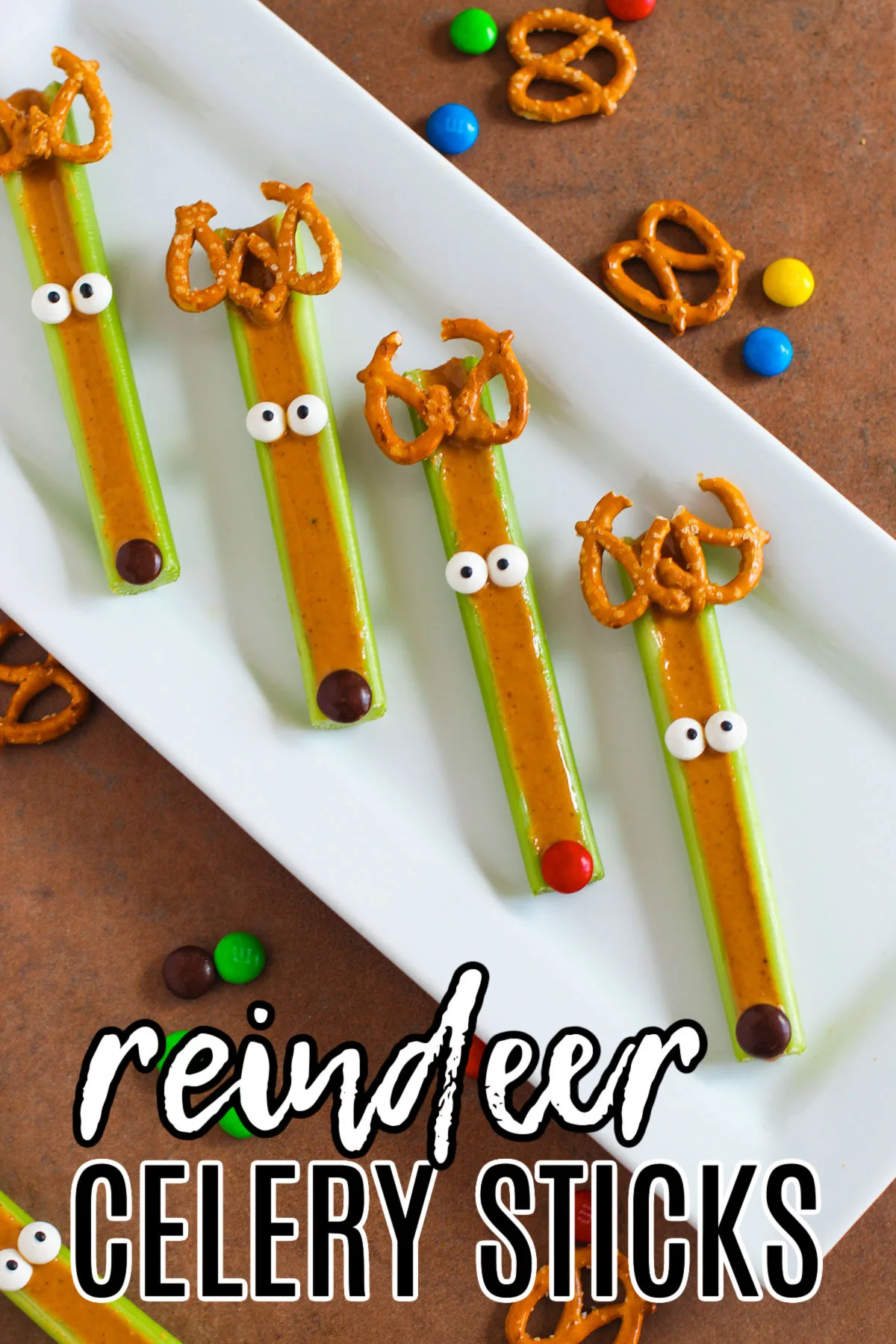 So if you are looking for a quick snack idea for the holiday, whether for just a treat at home or to share with friends, these peanut butter filled celery sticks transformed into adorable deer are perfect.




Why you'll love these Reindeer Celery Sticks


Quick and Simple to Make (even kids can help)
Healthy Ingredients
Takes around 10 minutes at most to pull together
Cute, festive, and fun!!




Ingredients you will need:


Celery sticks
Peanut butter
Candy eyes
m&m's (brown and red colored)
Mini pretzel twists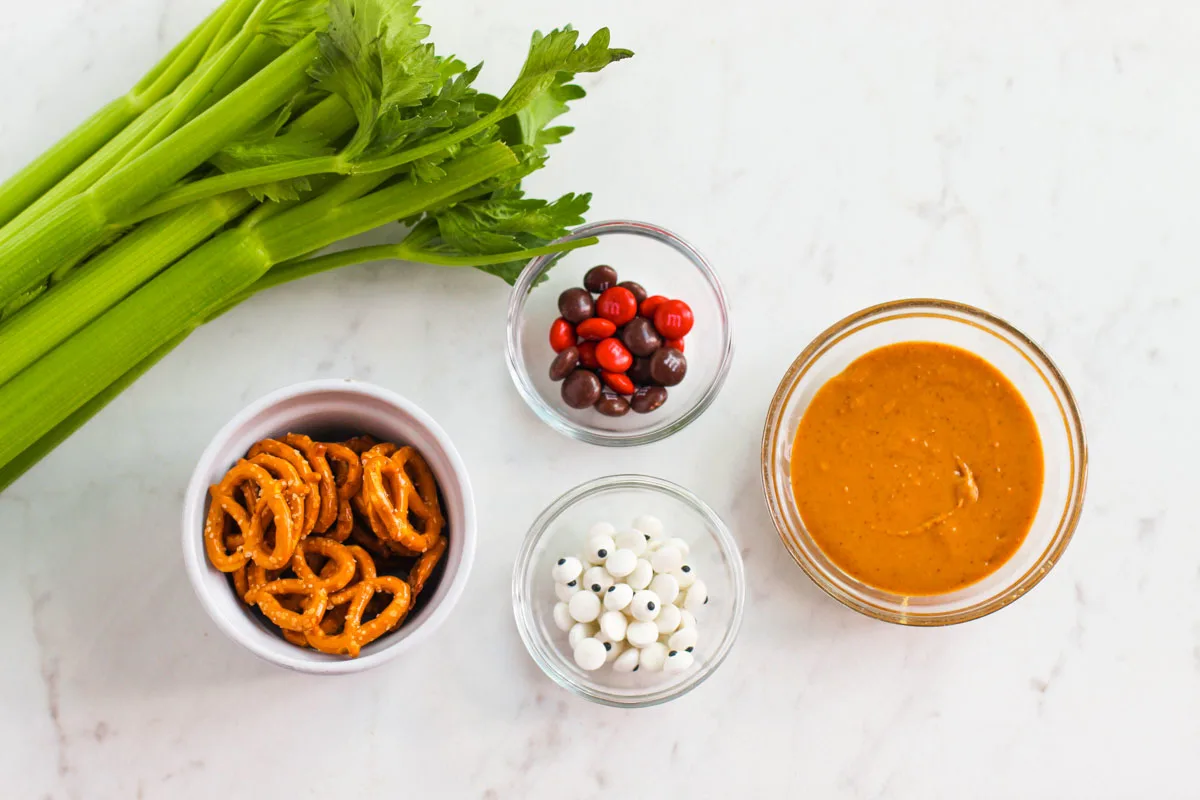 How to Peanut Butter Reindeer Celery Sticks!




Trim the ends off of celery sticks, wash and dry.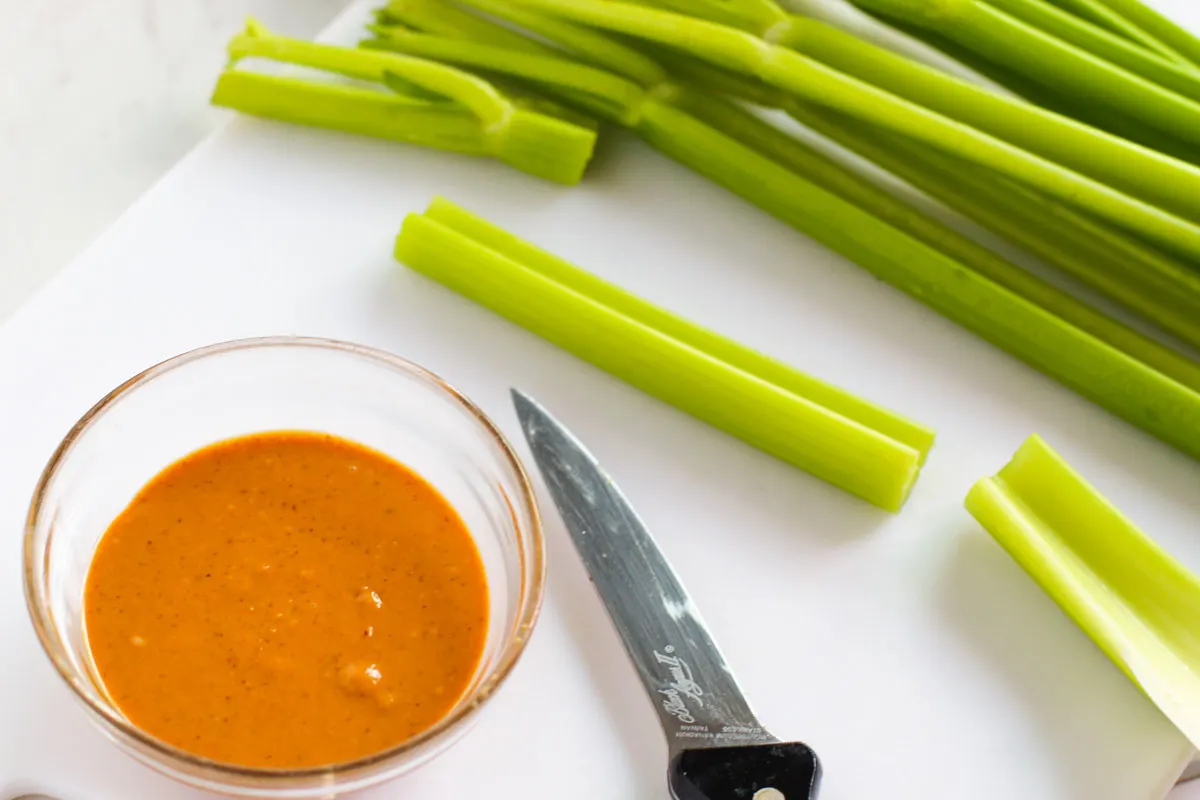 Use a spoon to fill the celery stick with peanut butter.


Note: If using natural creamy peanut butter, it may be too runny to work with.


Filling the celery sticks with peanut butter and then refrigerating for 20 minutes will help the peanut butter firm up a bit before adding the pretzels and candies.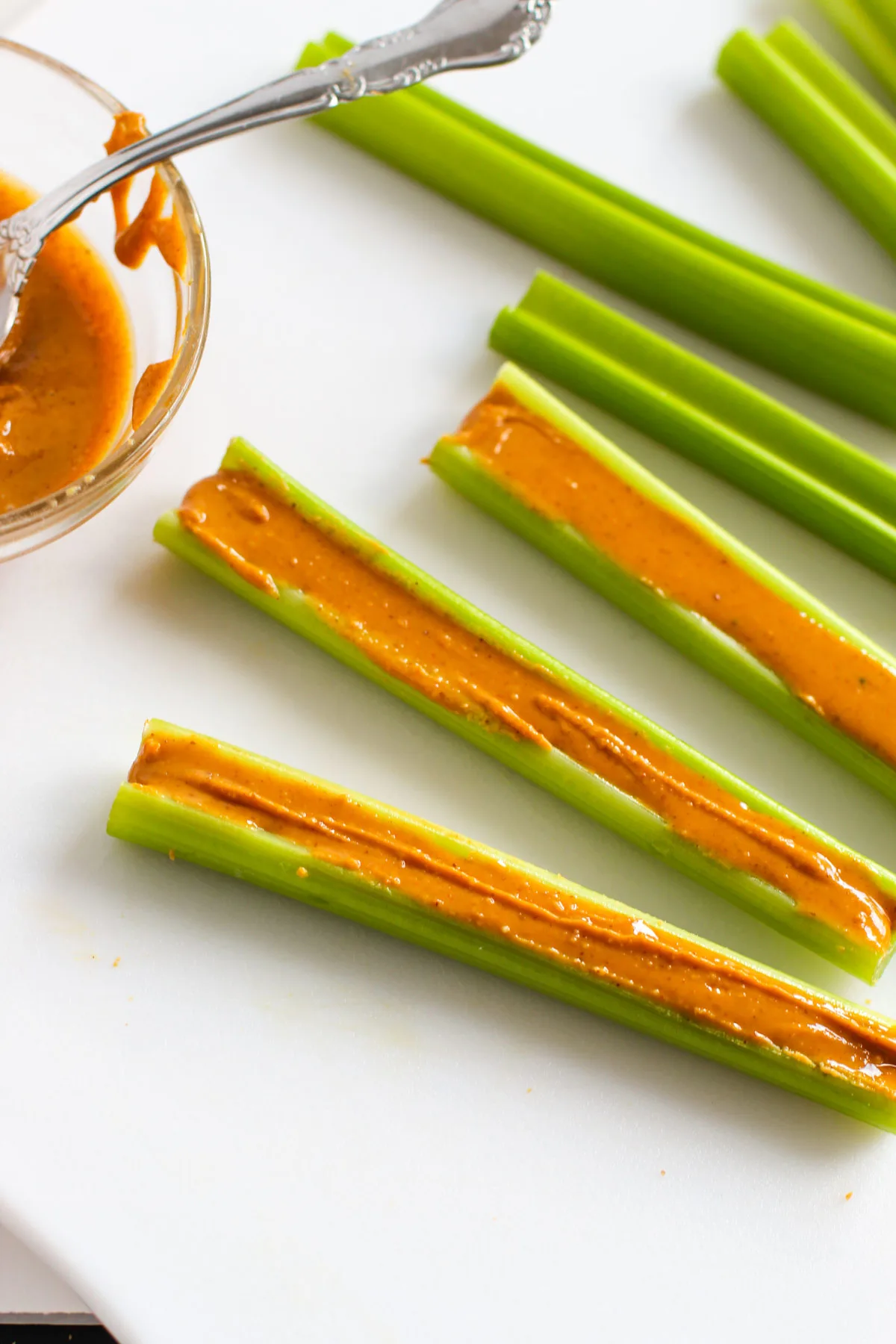 Break apart mini pretzel twists and add two to the top of the celery stick to create antlers. Add a little extra peanut butter in the center of the antlers as "glue" to help them stick if necessary.




Add two eyes in the center of the stick.


Add a red m&m on the bottom of the celery stick to create a red "nose" for Rudolph or add a brown m&m "nose" to create the rest of the reindeer bunch.




Variations you could try…


Can't have peanut butter? You could try using hummus or a chocolate spread.


If you don't have M&Ms, you can use fresh raspberries to make the reindeer noses and a chocolate chip for regular noses.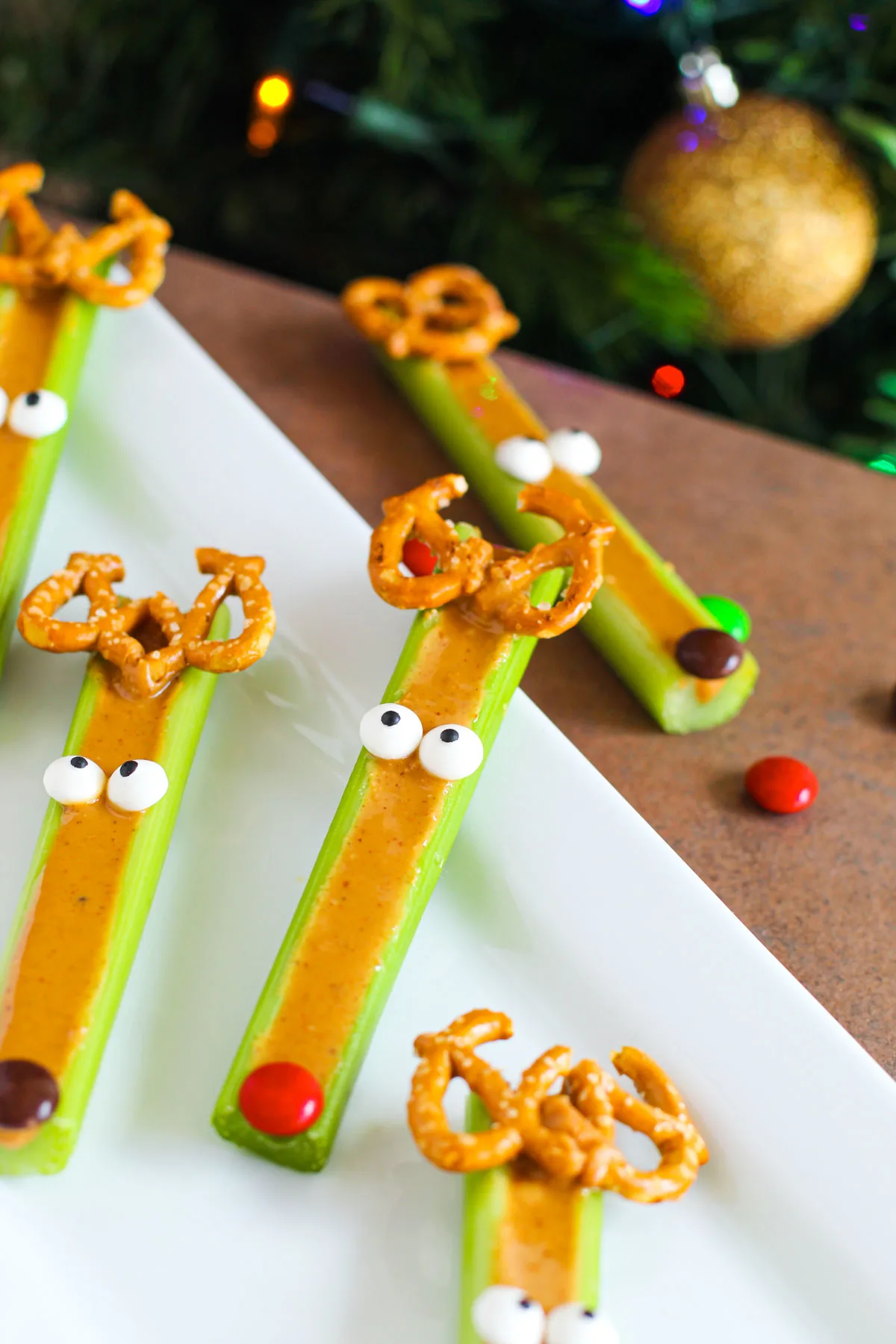 Want to print or save this recipe?