The adorable reindeer donuts are the perfect way to spread a little Christmas cheer whether you are making them for your kids at home or taking them to your next holiday get-together.


Perfect for Christmas breakfast!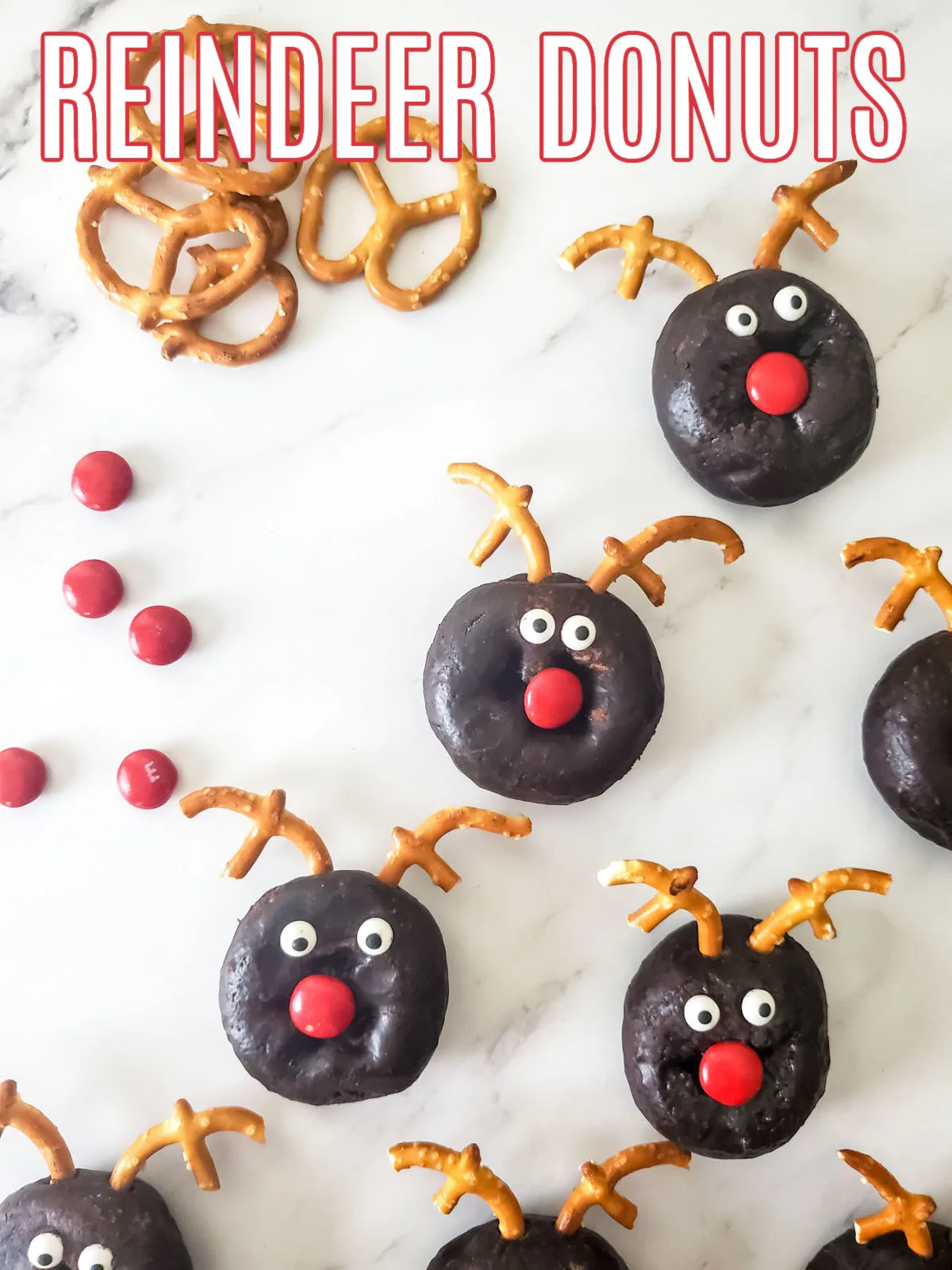 Transforming chocolate donuts into Rudolph is so much fun for you and the kids as they are quick and easy to make and require no baking.


Sometimes we just don't have time to make things from scratch and that is the beauty of this Christmas treat, you can use store-bought donuts and make them look impressive.


Ingredients you will need:


Package of mini donuts
Pretzel twists (1-2 per donut – they crush easily so make sure you have plenty of extras!)
Red m&ms (1 per donut)
Mini candy eyeballs (2 per donut)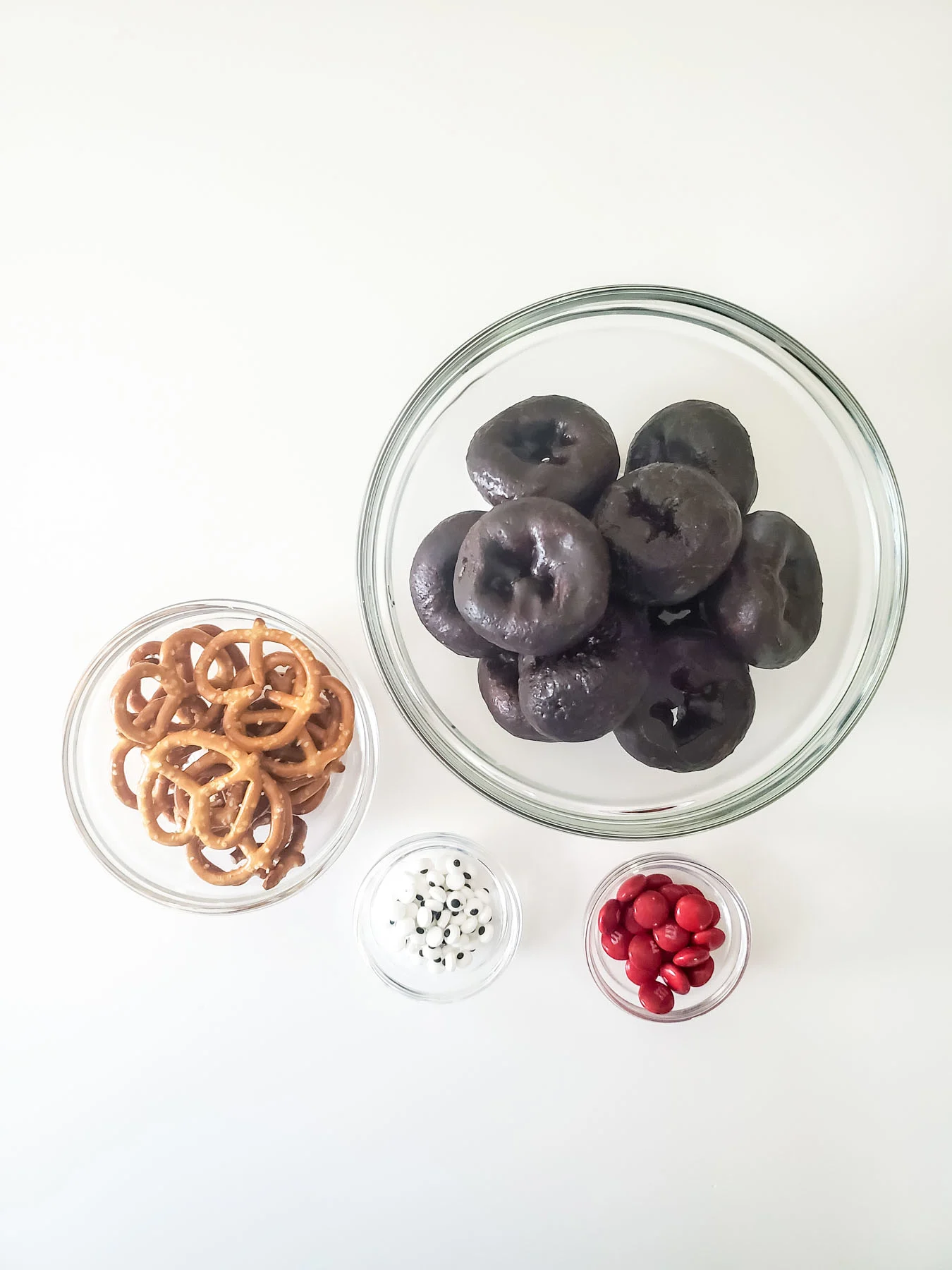 How to make reindeer donuts!


Use a sharp knife to cut pretzels down so that they match the picture.


I find an even pressure cut straight through each section at one time works best. But, the pretzels do break easily, so you may need to cut extras to have enough to work with.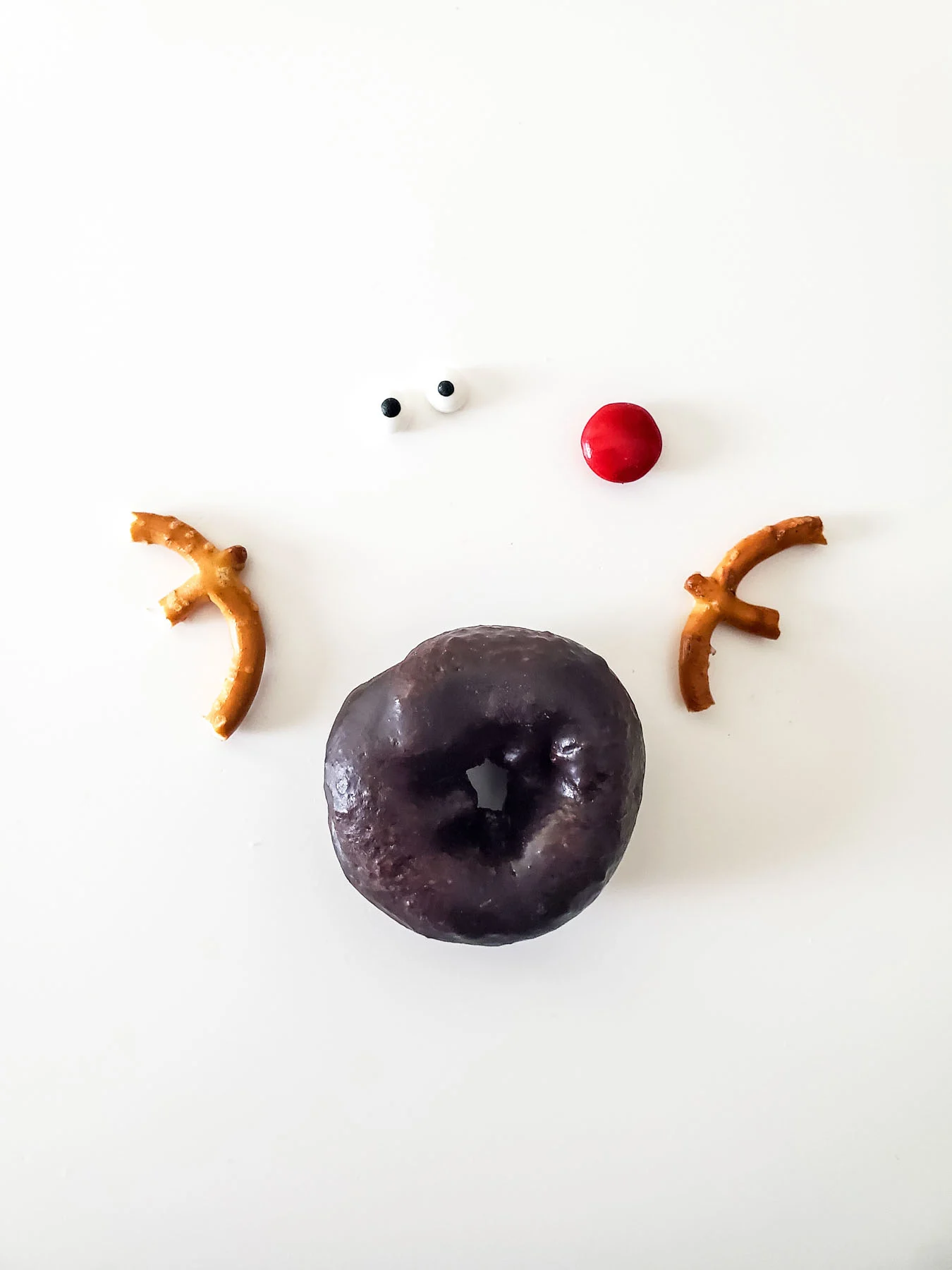 Press the long edge of the pretzels directly into the top edge of the mini donut.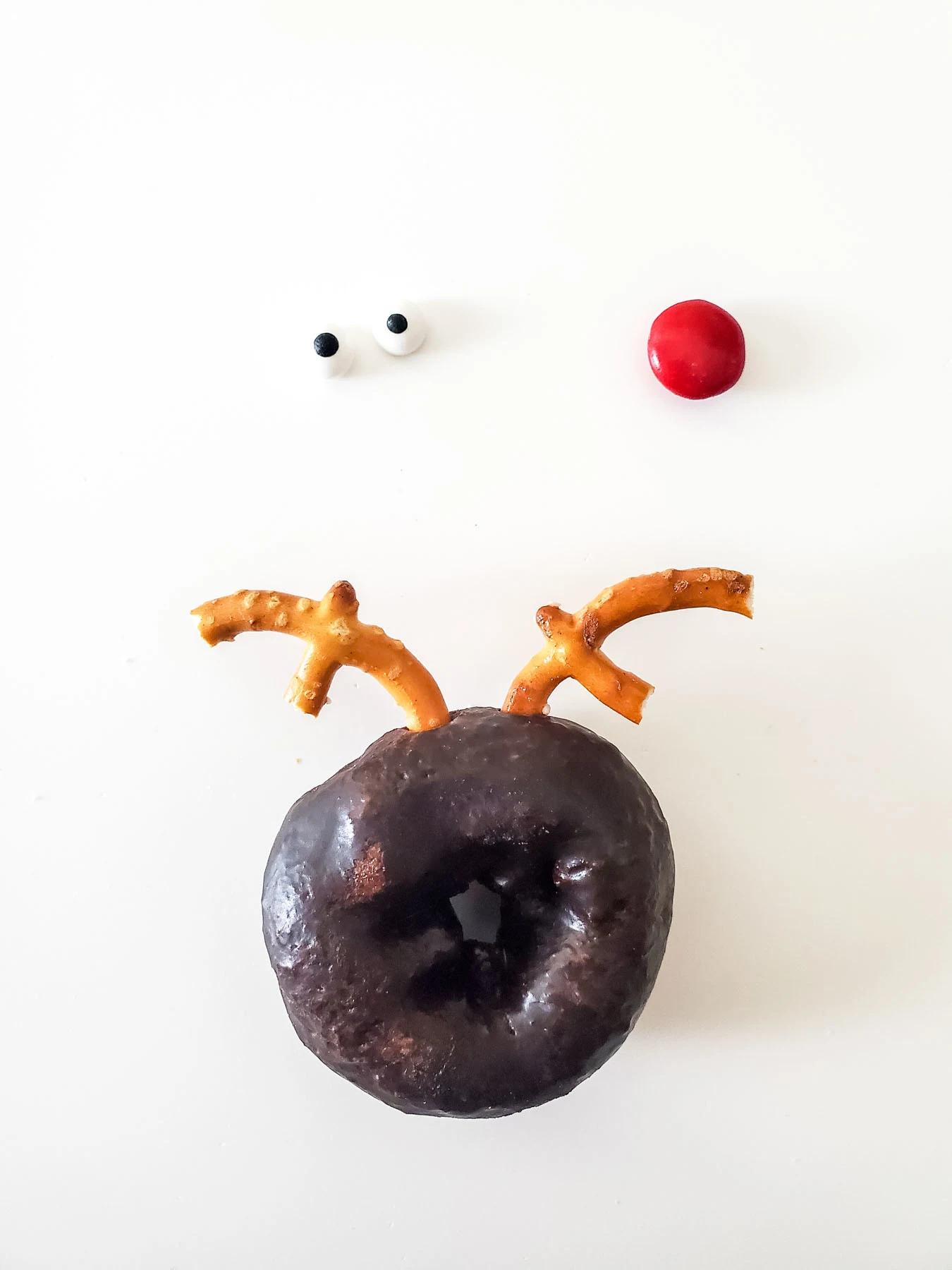 Press a red m&m directly into the middle of the mini donut.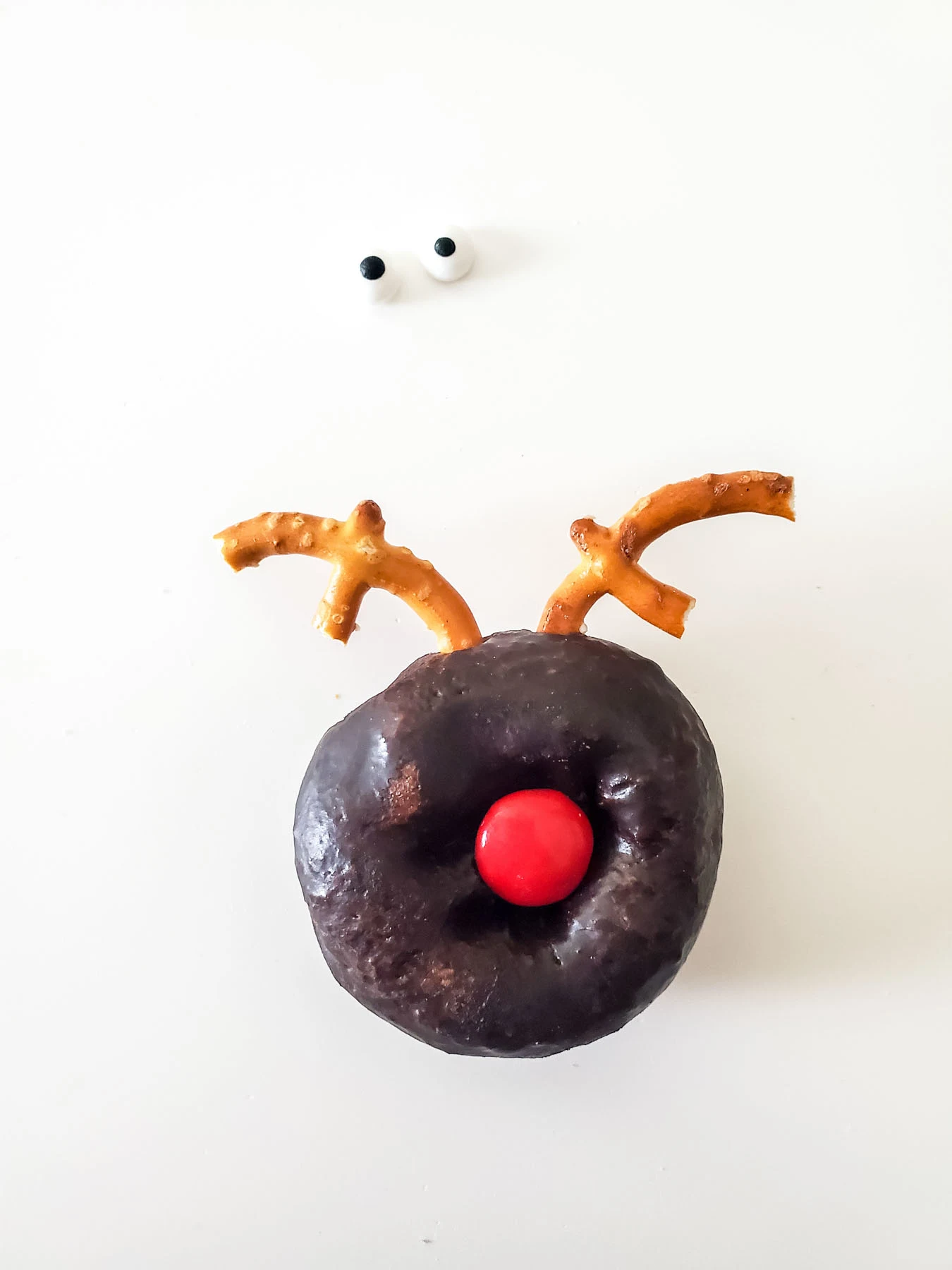 Press candy eyeballs directly into the mini donut.


If you are having trouble getting the m&m and candy eyeballs to stay on the donut you can melt a few chocolate chips and attach them this way.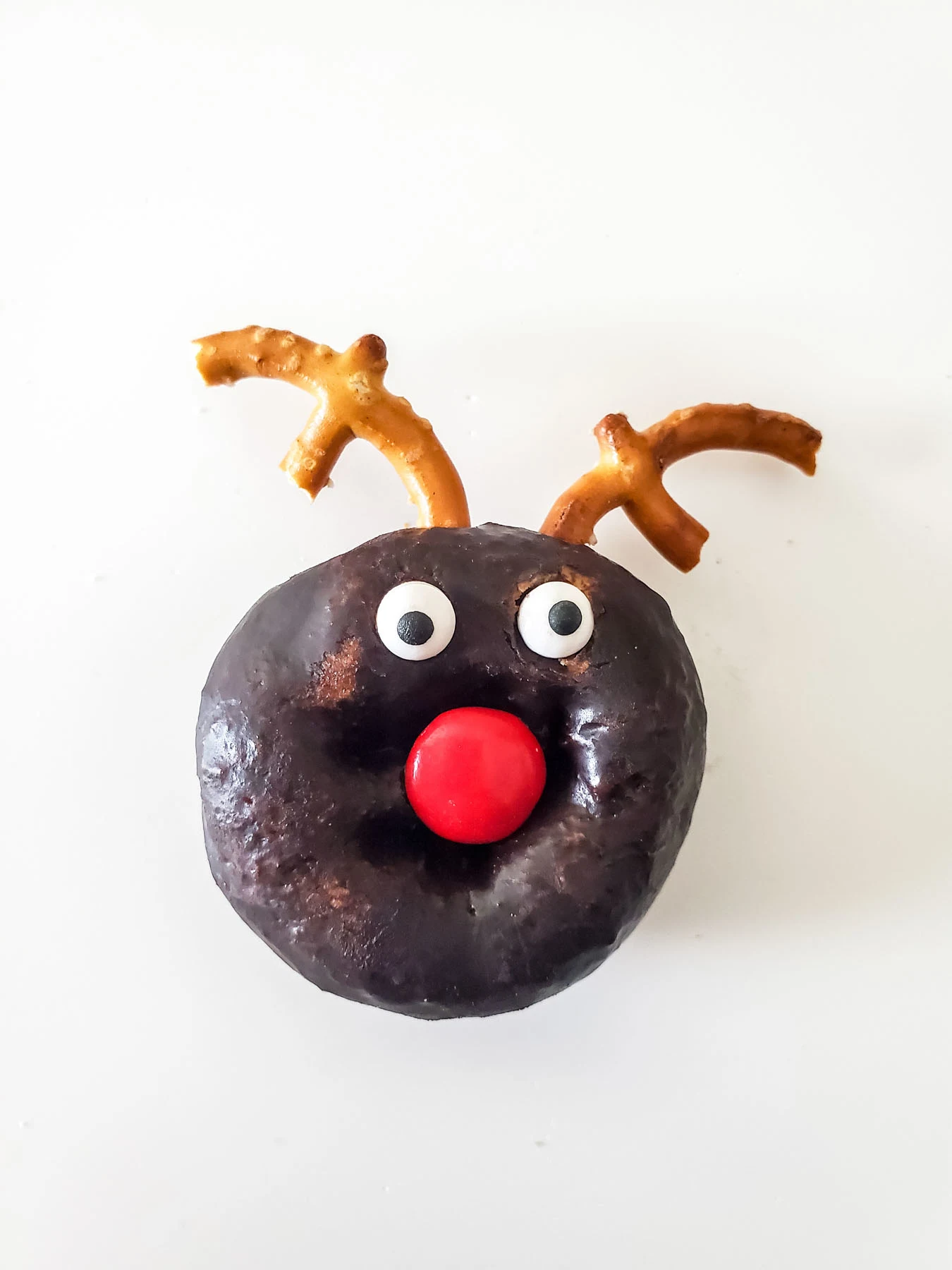 Serve immediately or place in an airtight container at room temperature until ready to serve.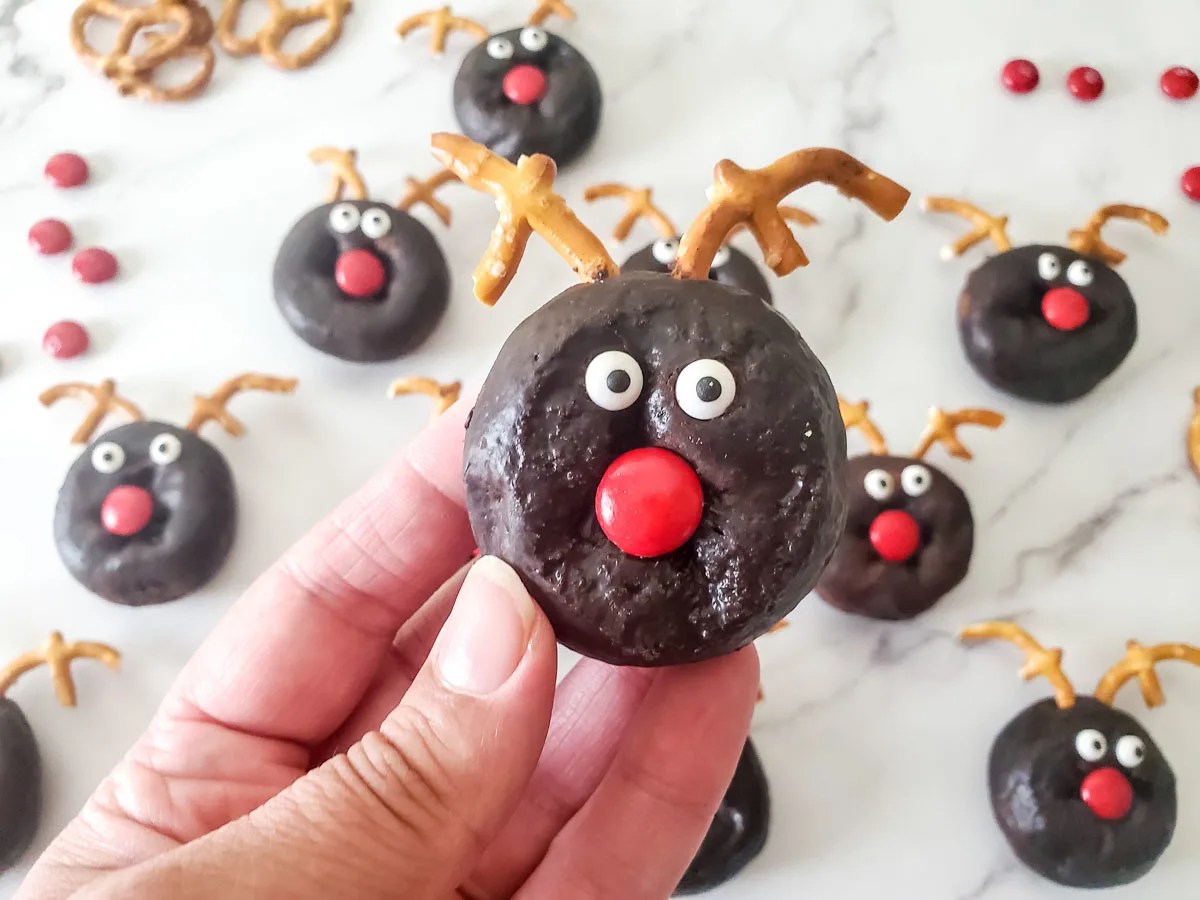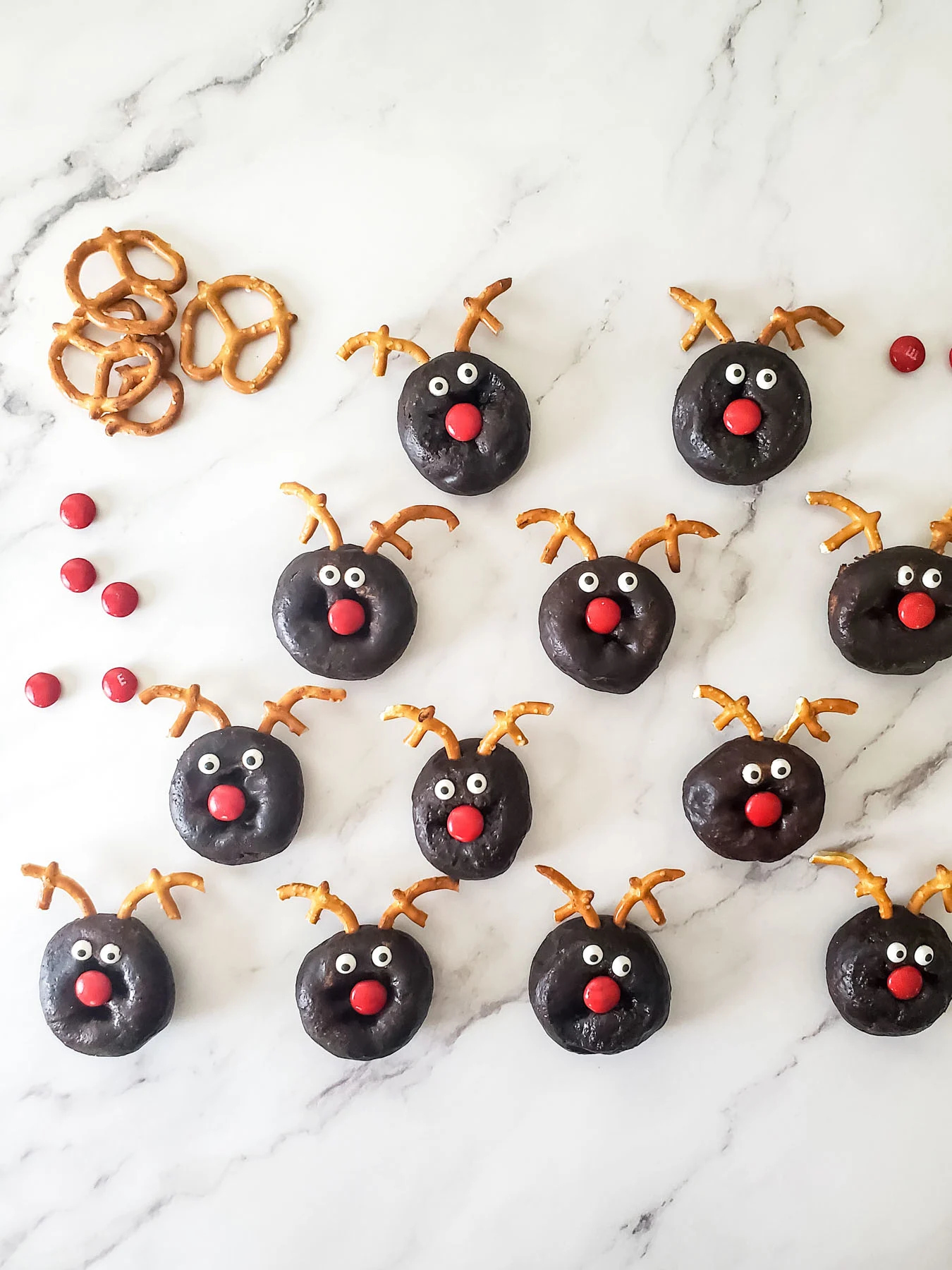 Want to print or save this idea?