These fun and easy reindeer brownies make the perfect Christmas treat that will quickly become a holiday tradition for years to come.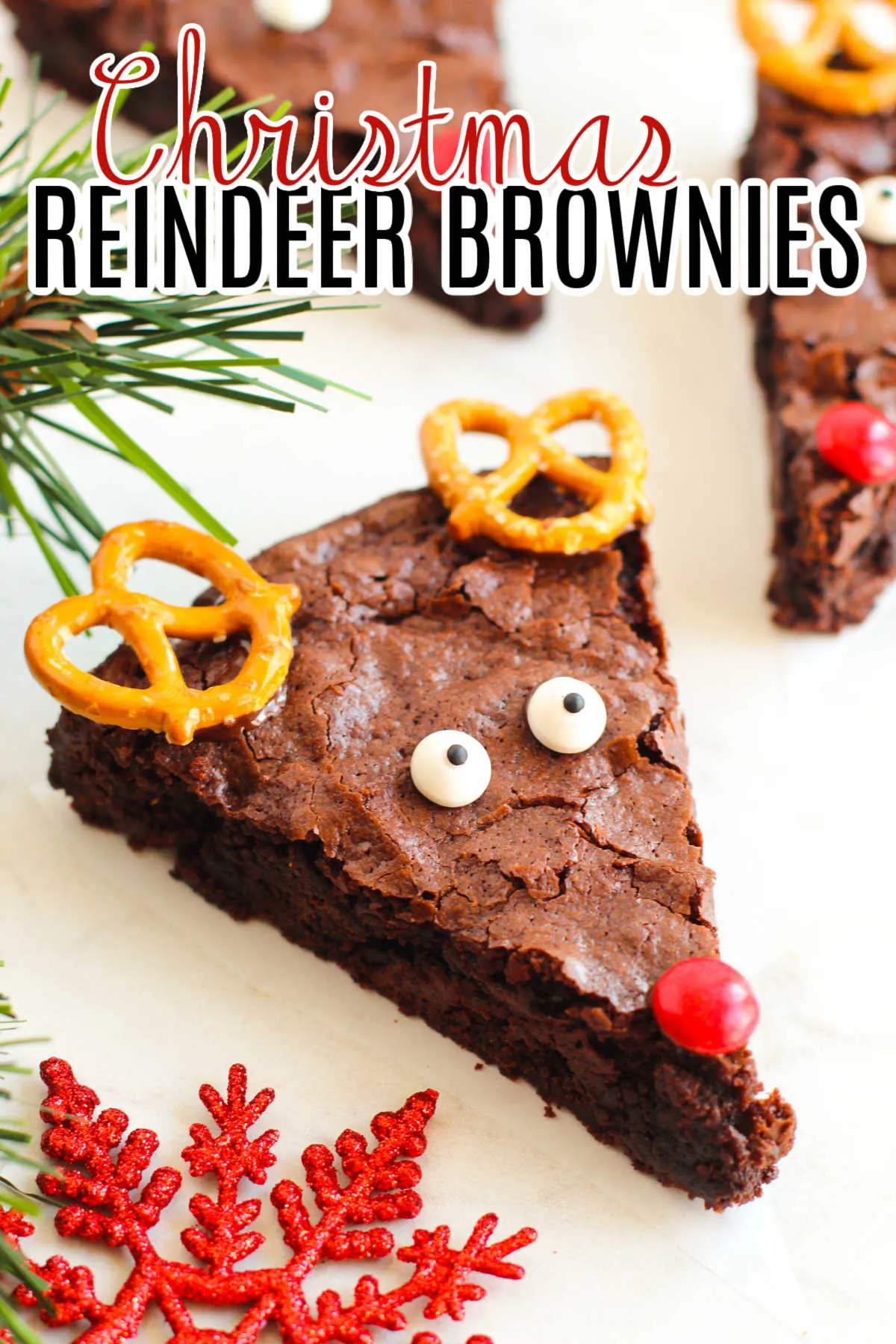 Dress up your dessert platter or charcuterie board with these chewy, chocolate, red-nosed Rudolph's.


This recipe uses boxed brownies so they are easy to whip together and the kids can easily help too.


Ingredients you will need:


1 box of brownie mix (plus required oil, water, and eggs)
16 pretzel twists
16 edible candy eyes
8 red m&m's
1 tablespoon chocolate chips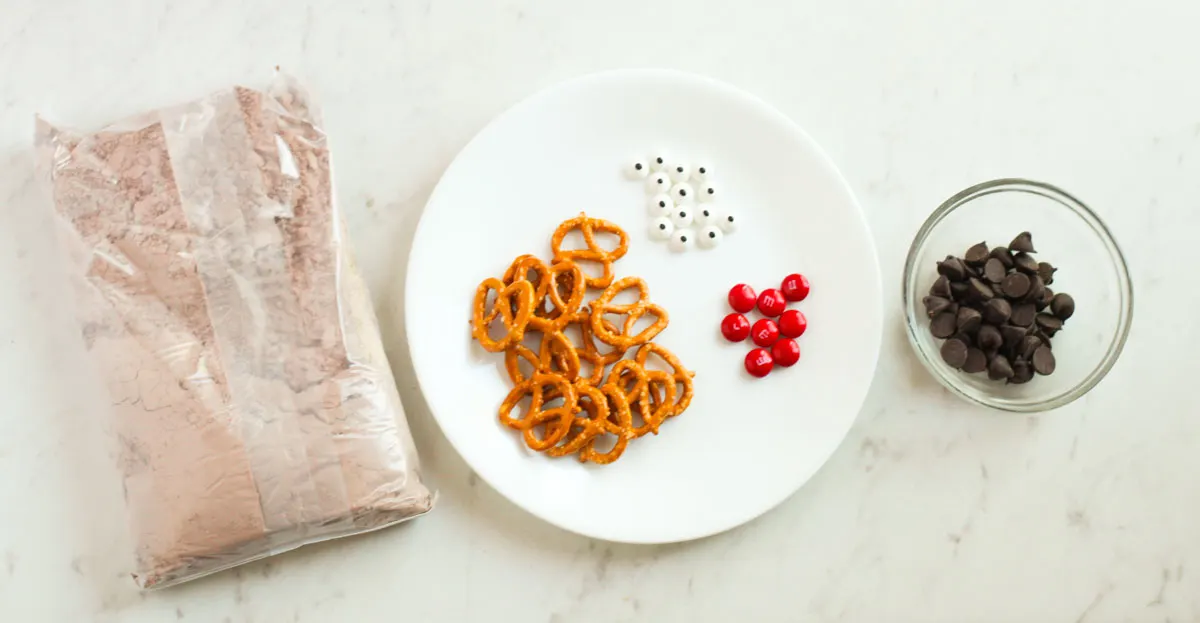 How to make Christmas reindeer brownies!


Preheat the oven according to brownie mix box directions. Spray a round springform pan with cooking spray and set aside.


A scone pan or nonstick 9" round cake pan would also work if a springform pan is not available.


Complete the required steps listed on the brownie box to create the brownie batter.


Transfer the batter to the greased springform pan and place in the preheated oven.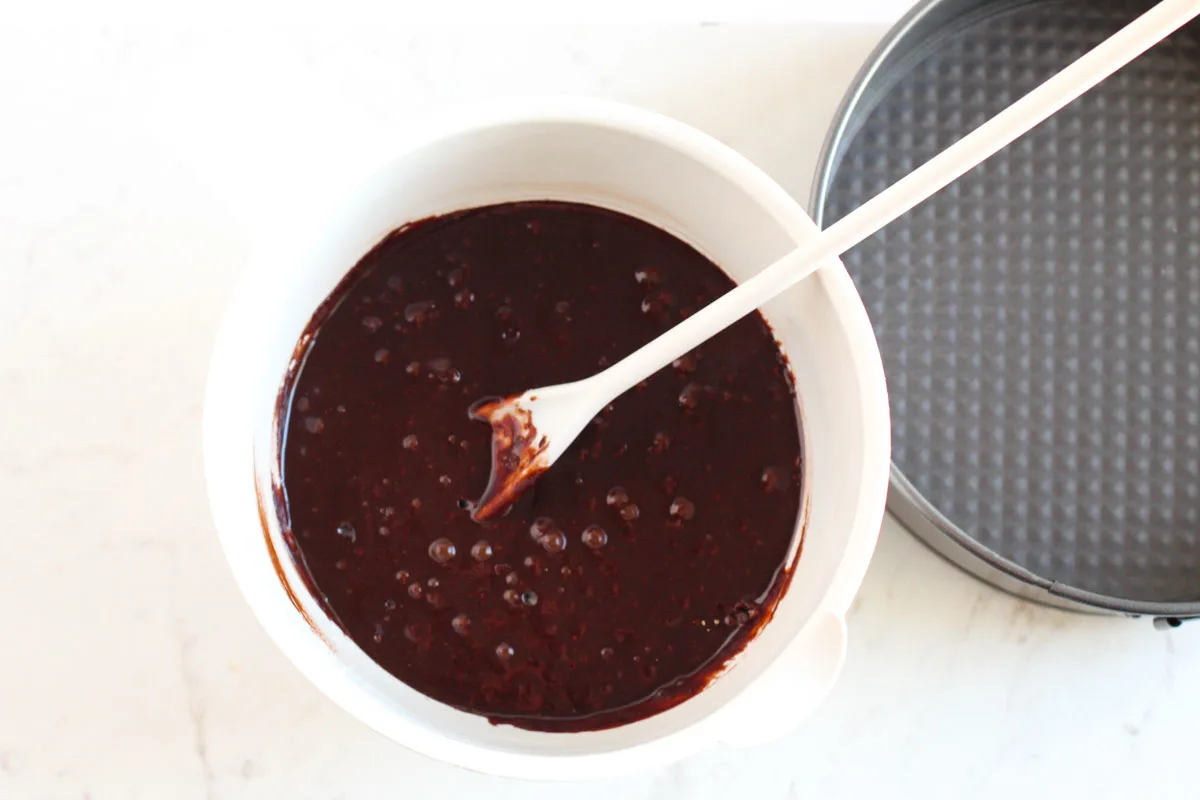 Bake according to box directions and until a toothpick inserted into the center comes out clean. Allow brownies to cool completely.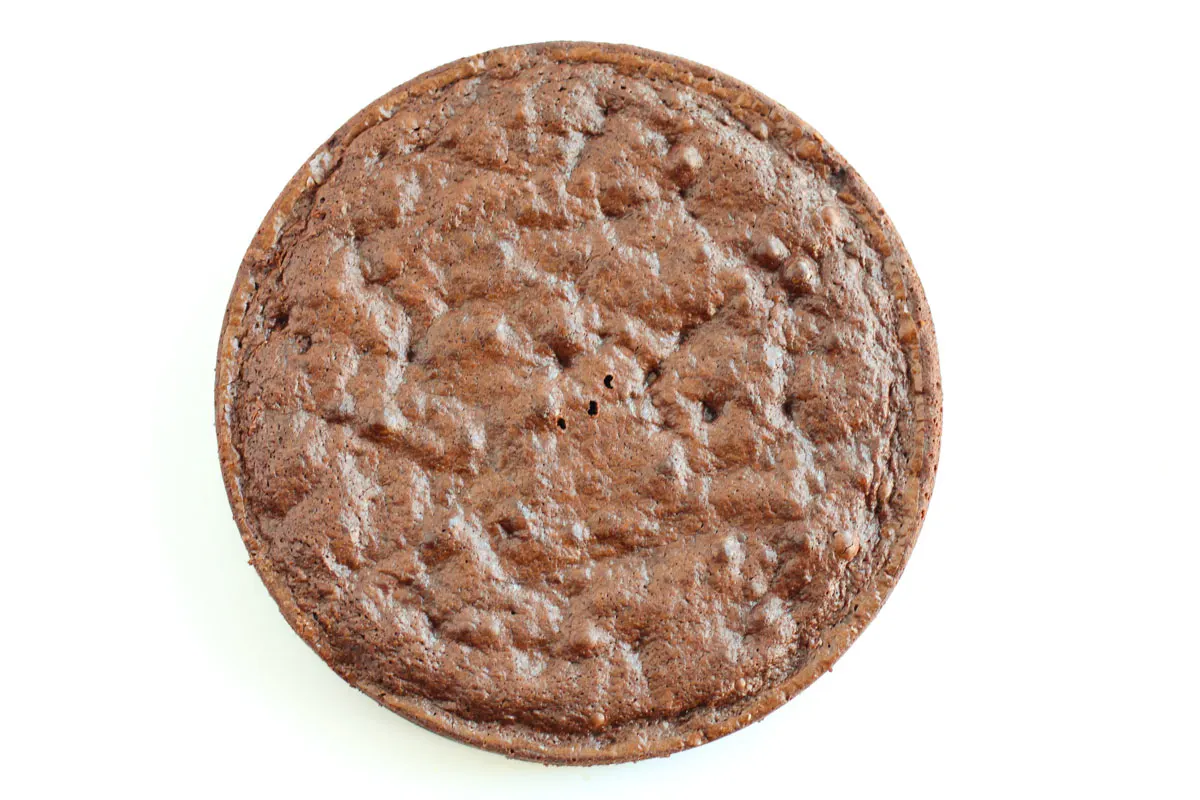 Once cooled, run a knife around the end of the pan before releasing the brownies from the springform pan.


Use a sharp knife to slice the brownies into 8 equal slices.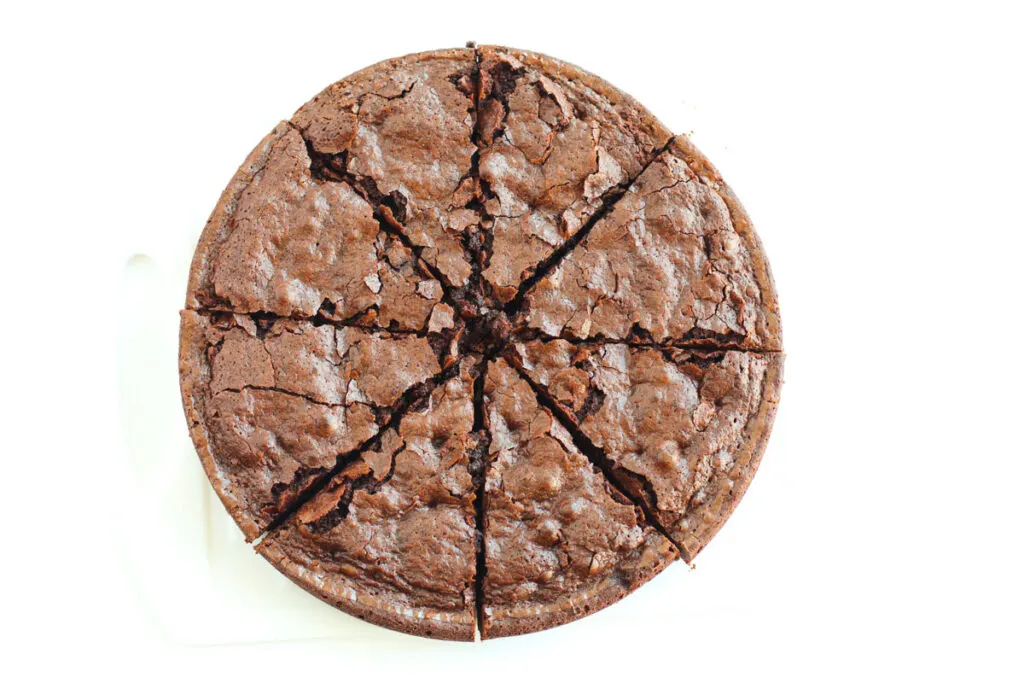 Place the chocolate chips in a microwave safe bowl. Microwave for 30 second increments, stirring in between, until chocolate is melted.


Use a butter knife to dab a bit of melted chocolate onto the back of two candy eyes and place them on a brownie slice.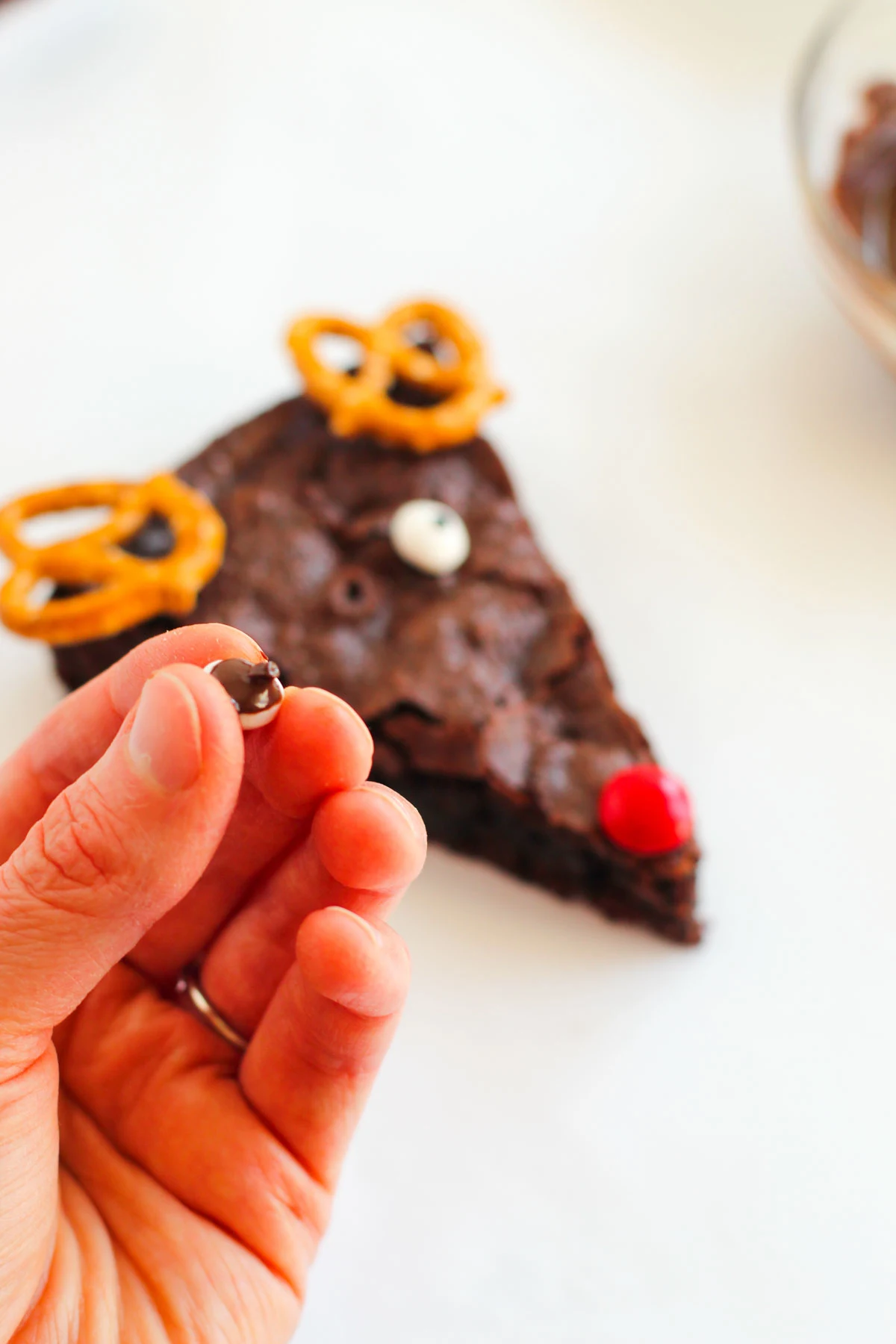 Spread a bit of melted chocolate onto the bottoms of two pretzel twists and place onto the top corners of the brownie slice as antlers.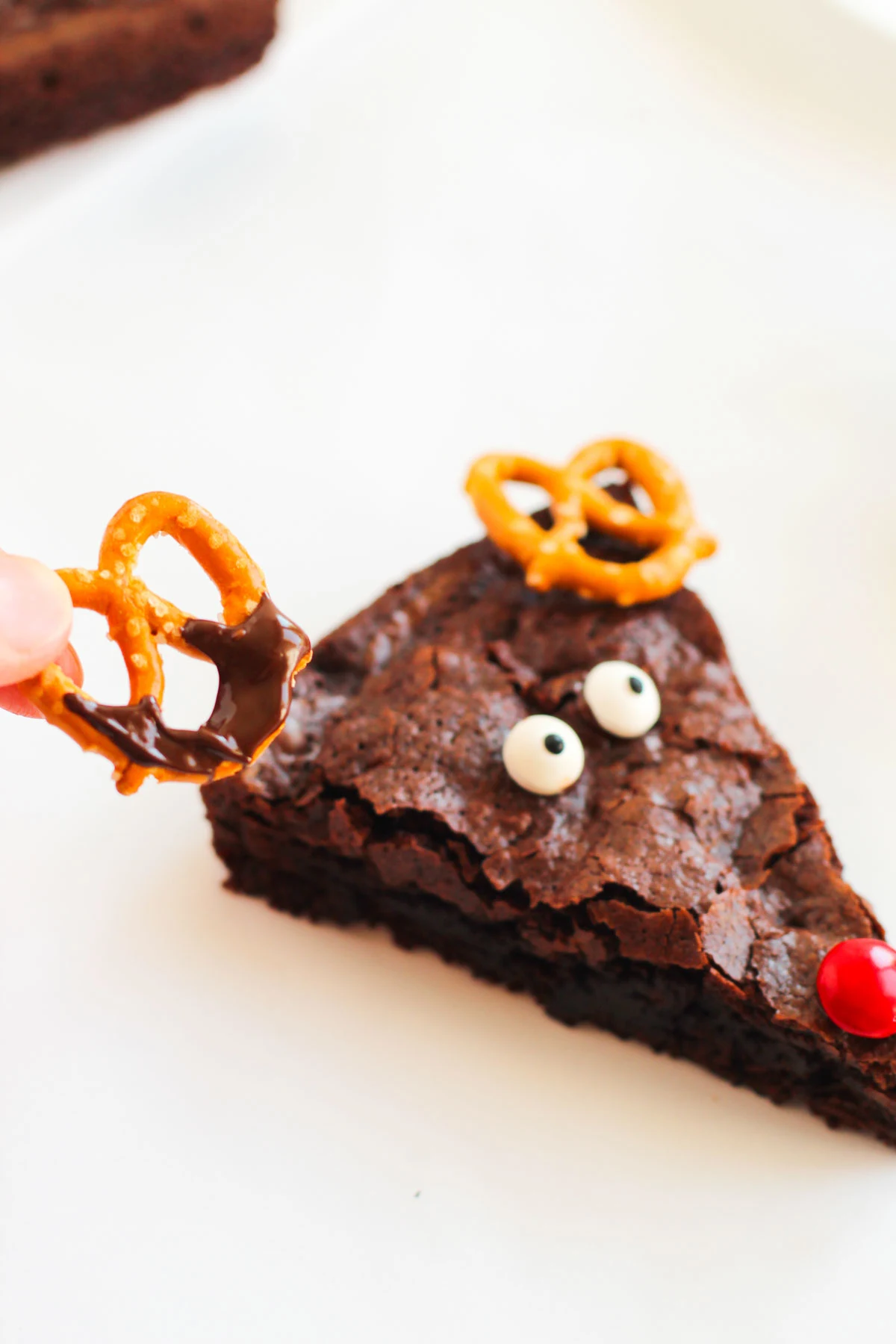 Add a dot of chocolate to a red m&m and place on the tip of the brownie slice for Rudolph's nose.


Repeat this process until all brownies have been decorated as Rudolph.




Even more easy Christmas treats!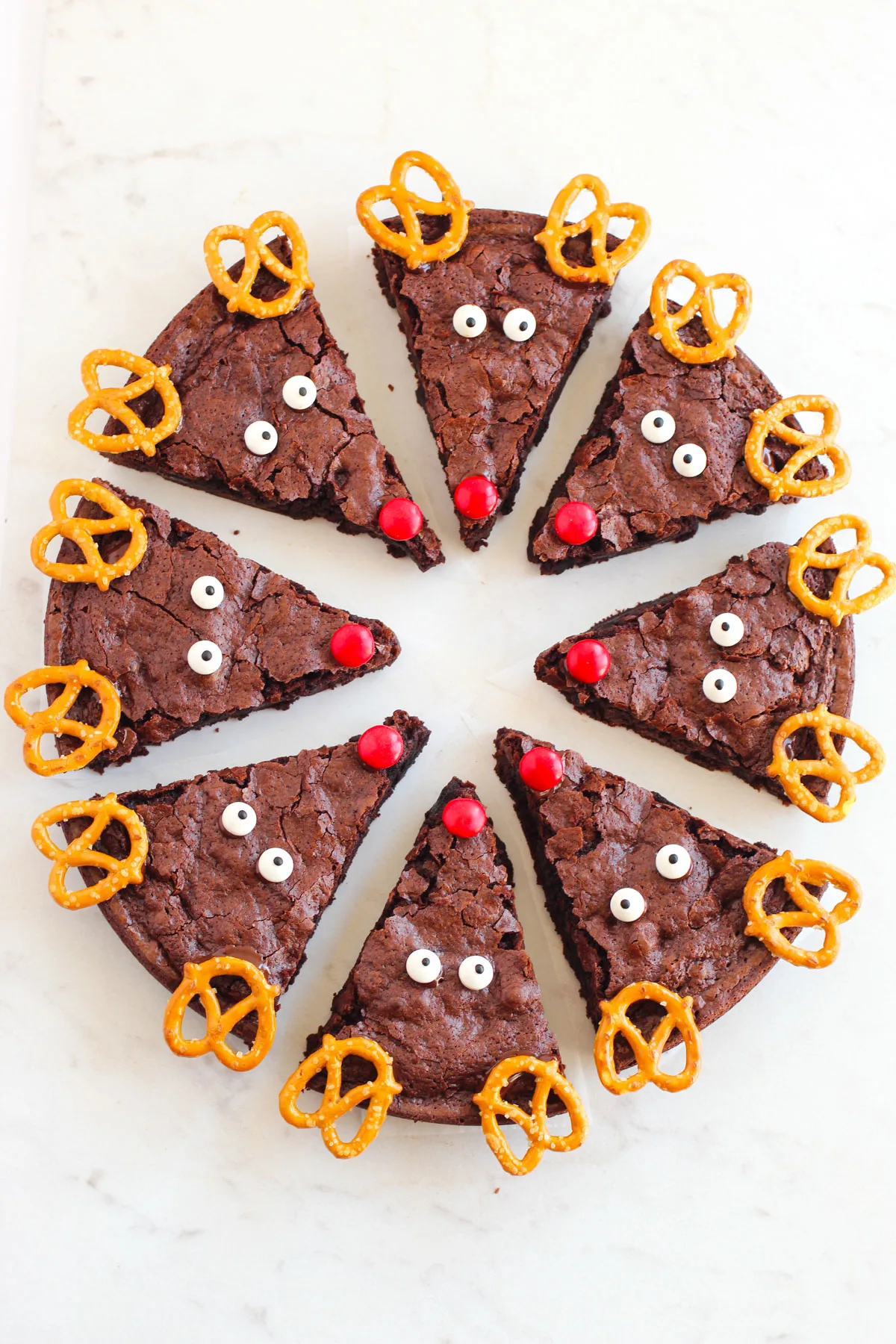 Want to print or save this ruldoph brownies recipe?