These simple, no-bake reindeer pretzels are a fun, cute, and festive treat perfect for the holiday season.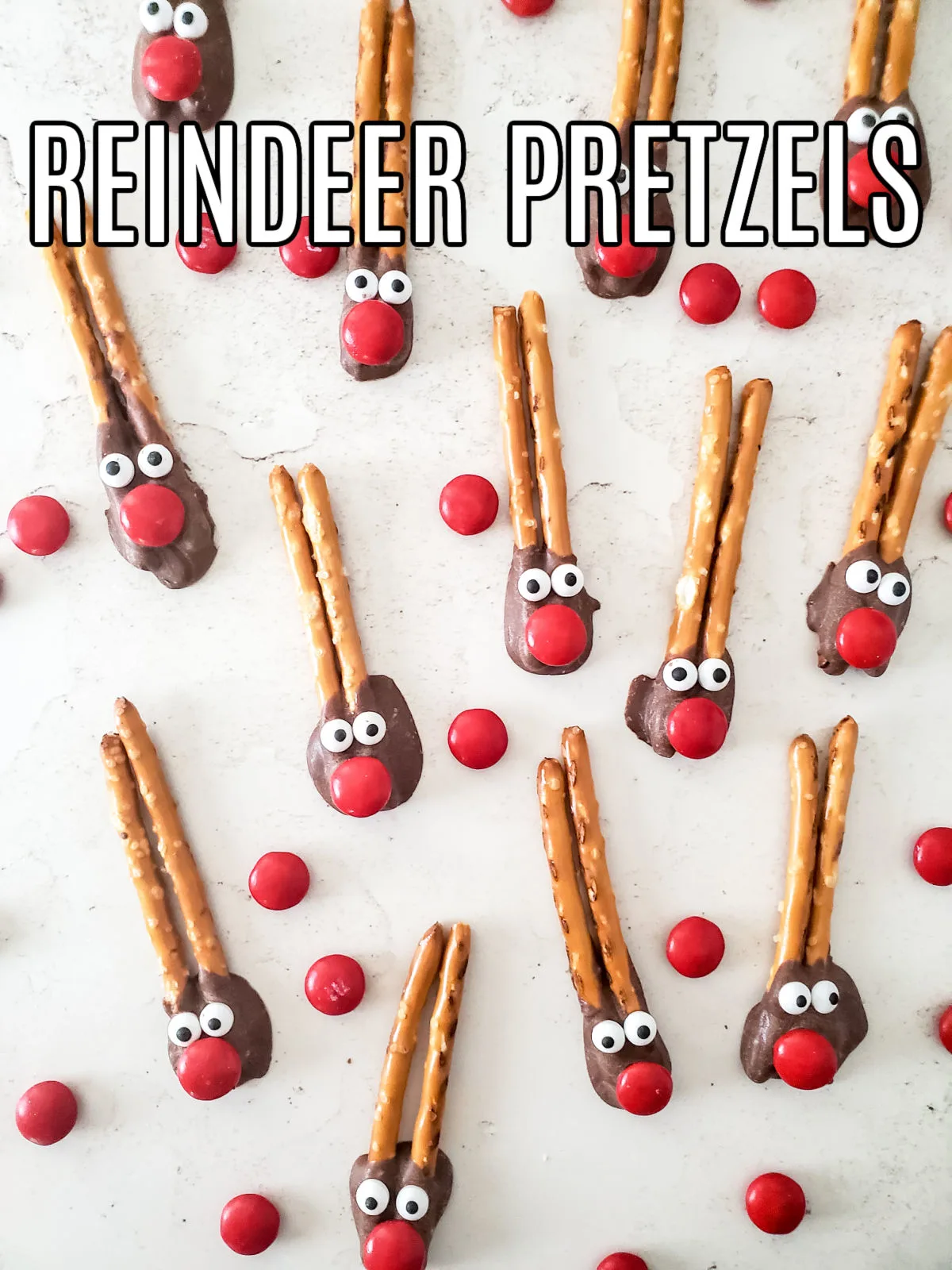 The salty, sweet combination is always a winner in our books.


Melted chocolate, candy eyes, and M&Ms, plus the salty pretzels always bring the excitement to make with your kids over the holidays.




Ingredients you will need:


This is for 48 servings, if you don't need this many you can cut the recipe in half.


96 Pretzel sticks
2 cups Chocolate almond bark
48 Red m&ms (you could also use the brown ones)
96 Candy eyeballs (if you can't find these you can just use little dots of white chocolate)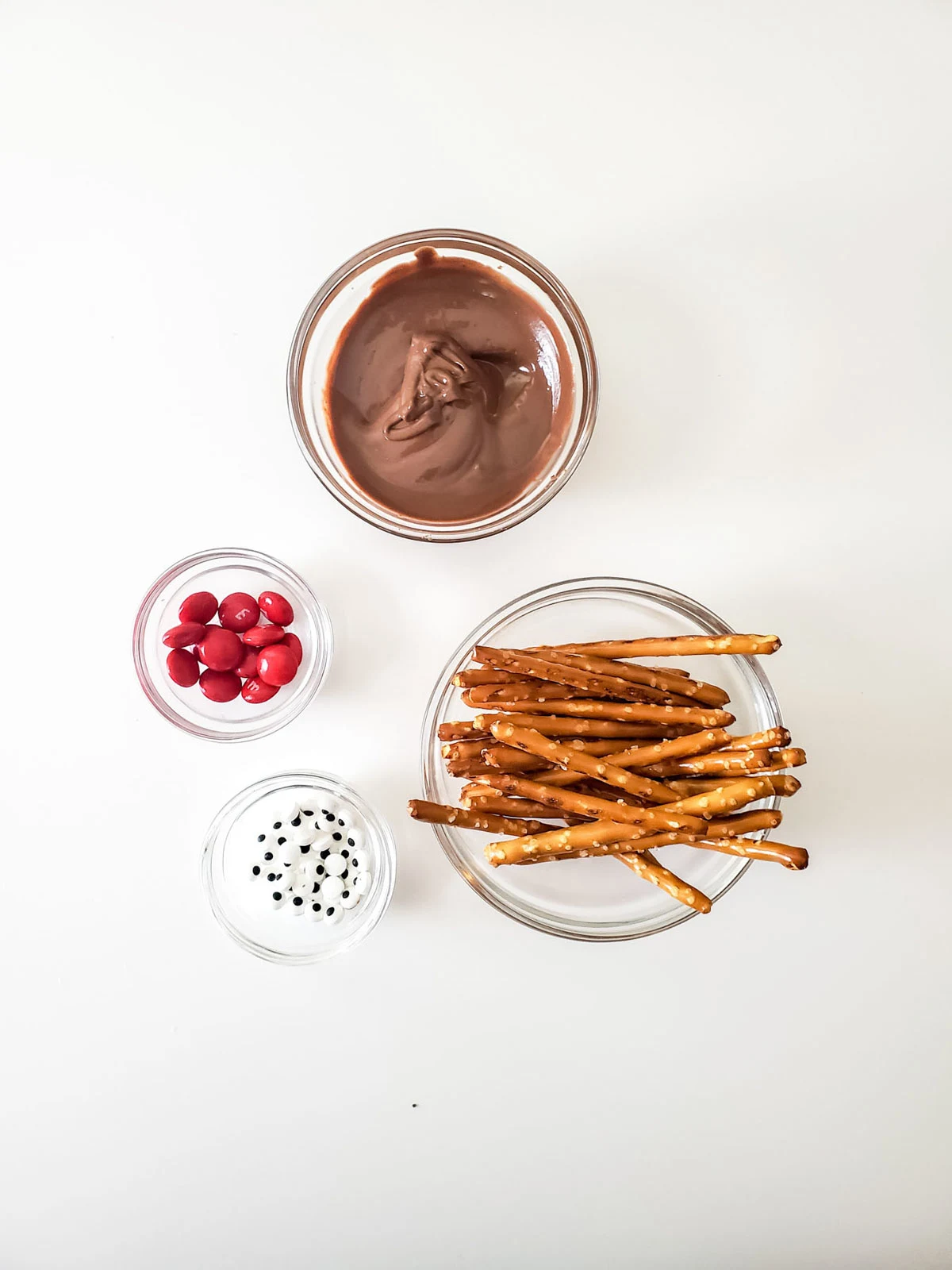 Equipment you will need:


Parchment paper
Baking sheet
1 small microwave-safe bowl
spoon




How to make Reindeer Pretzels!


Line a baking sheet with parchment paper.


Melt the almond bark in a microwave-safe bowl. Microwave for 30-second increments, stirring in between until completely melted.


Hold 2 pretzel sticks together and dip them into the chocolate. Allow excess chocolate to drip off.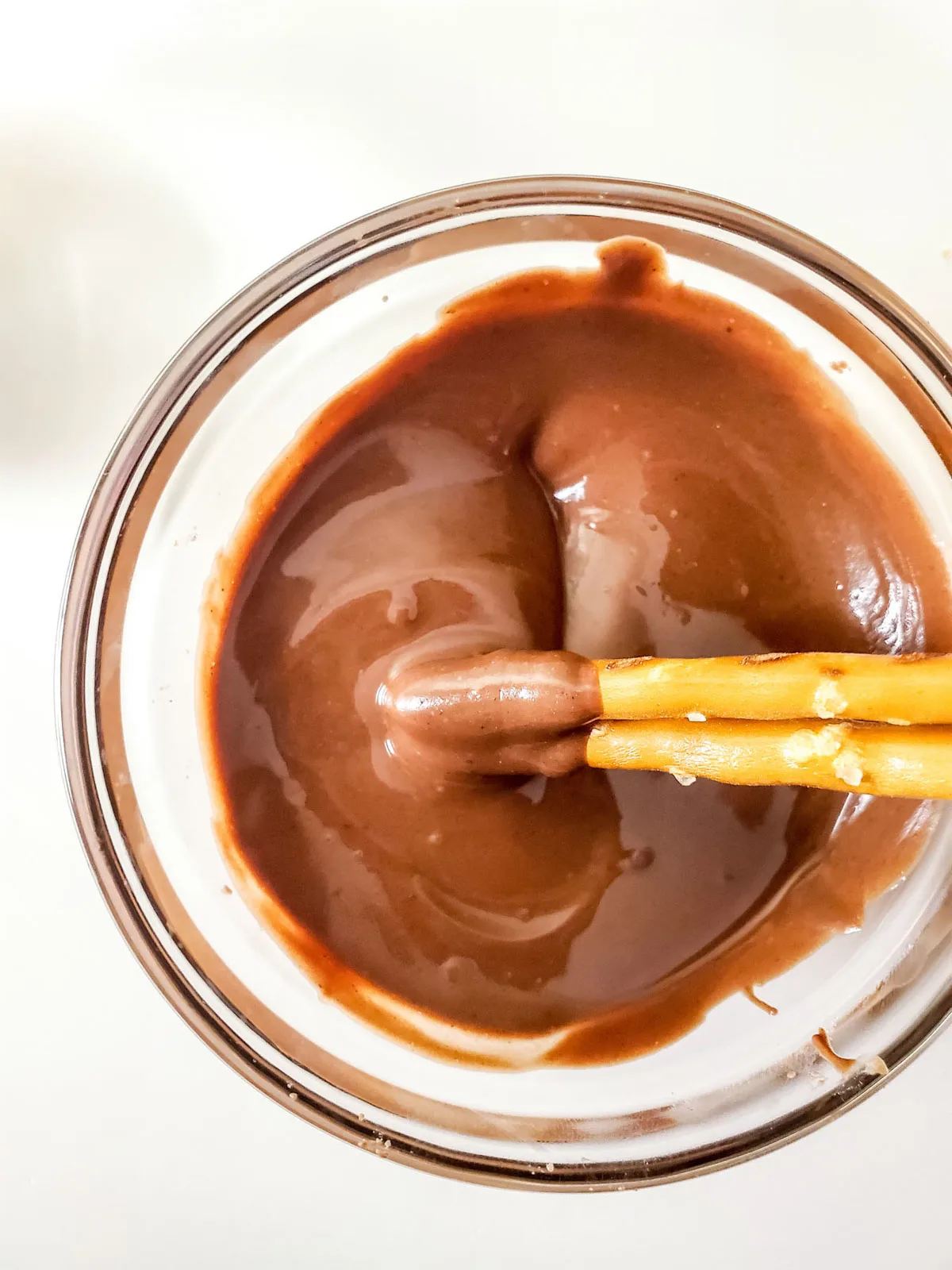 Place pretzels on the lined baking sheet. Make sure the sticks stay next to each other.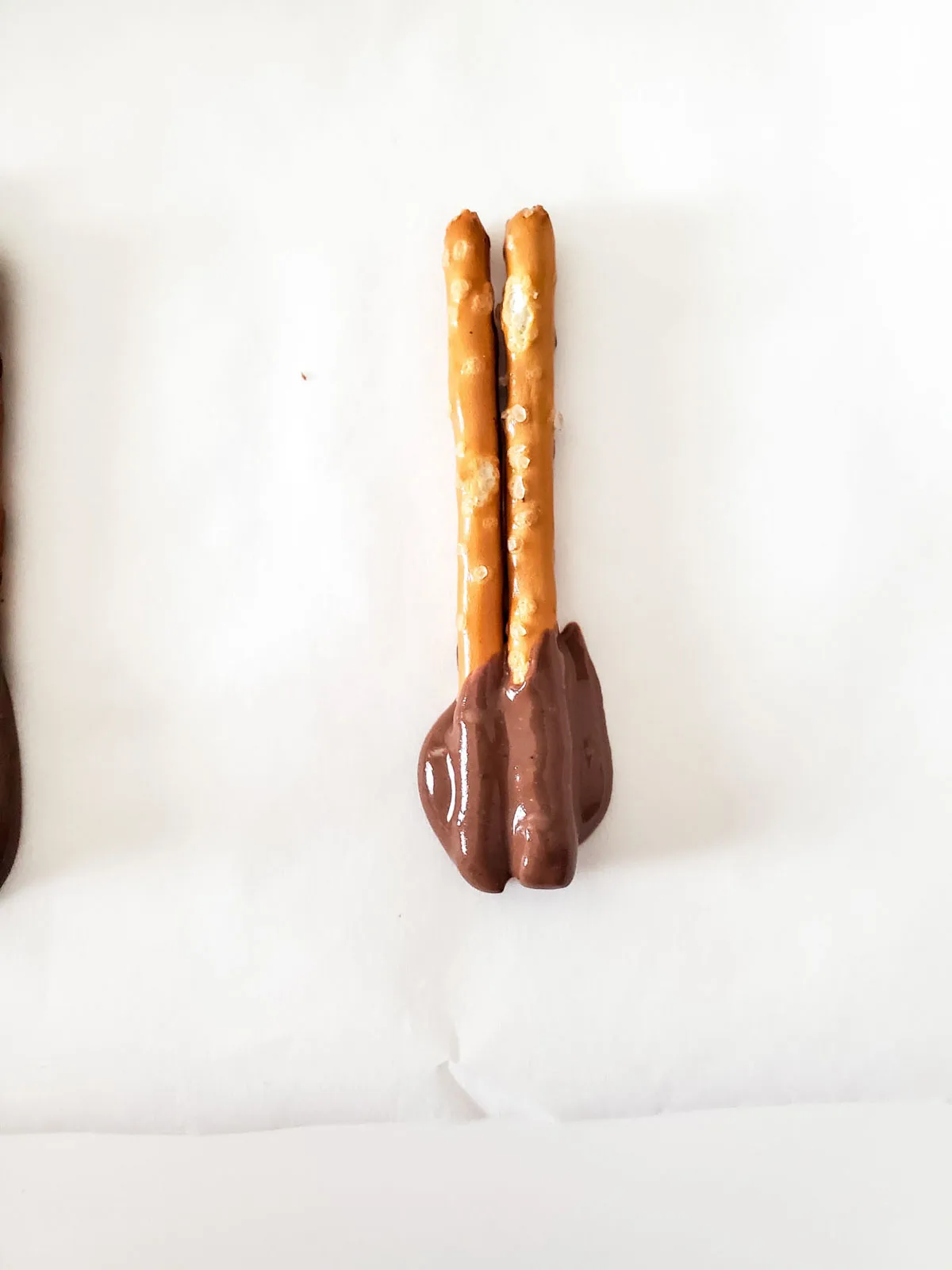 Place a m&m on the tip of the chocolate end for a nose.




Add 2 candy eyeballs just above the m&m to create the eyes.




Allow to set before serving or store in an airtight container at room temperature.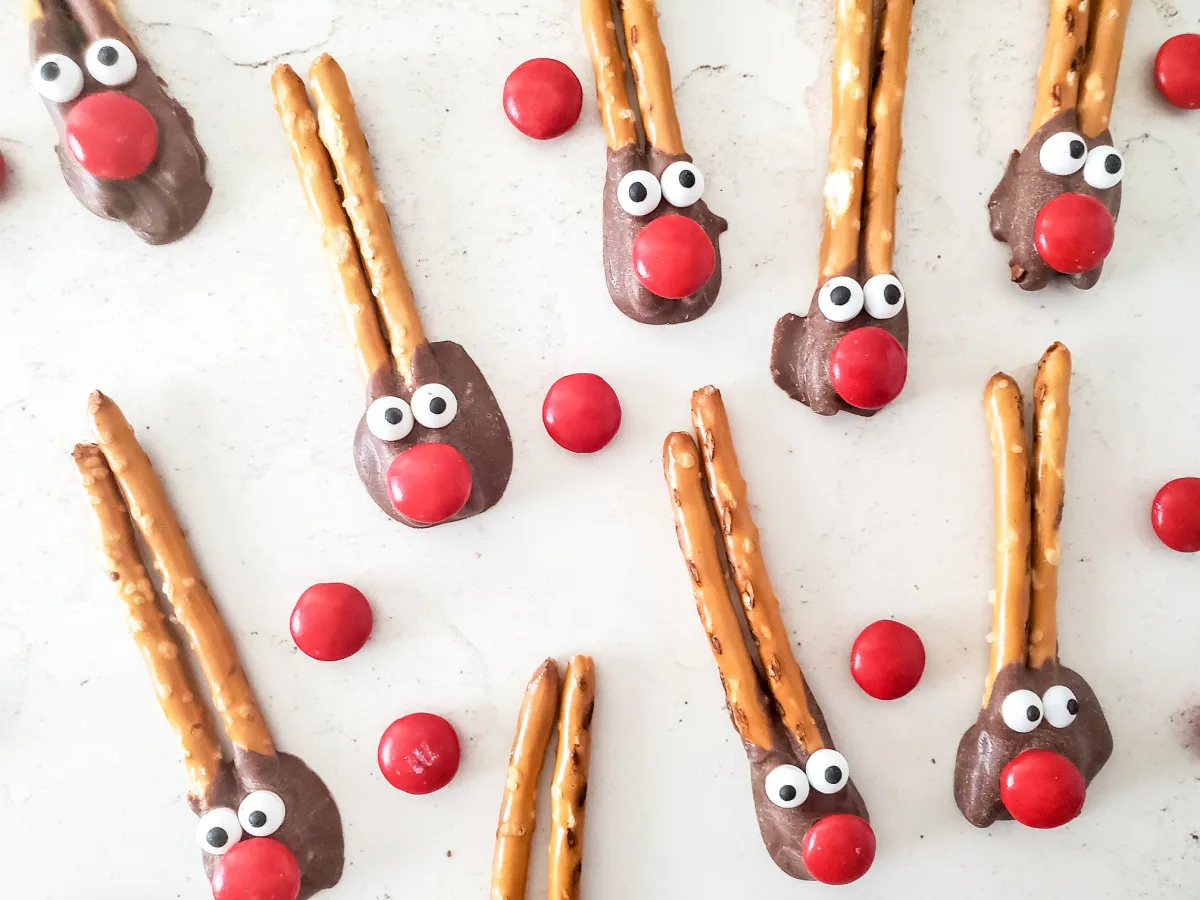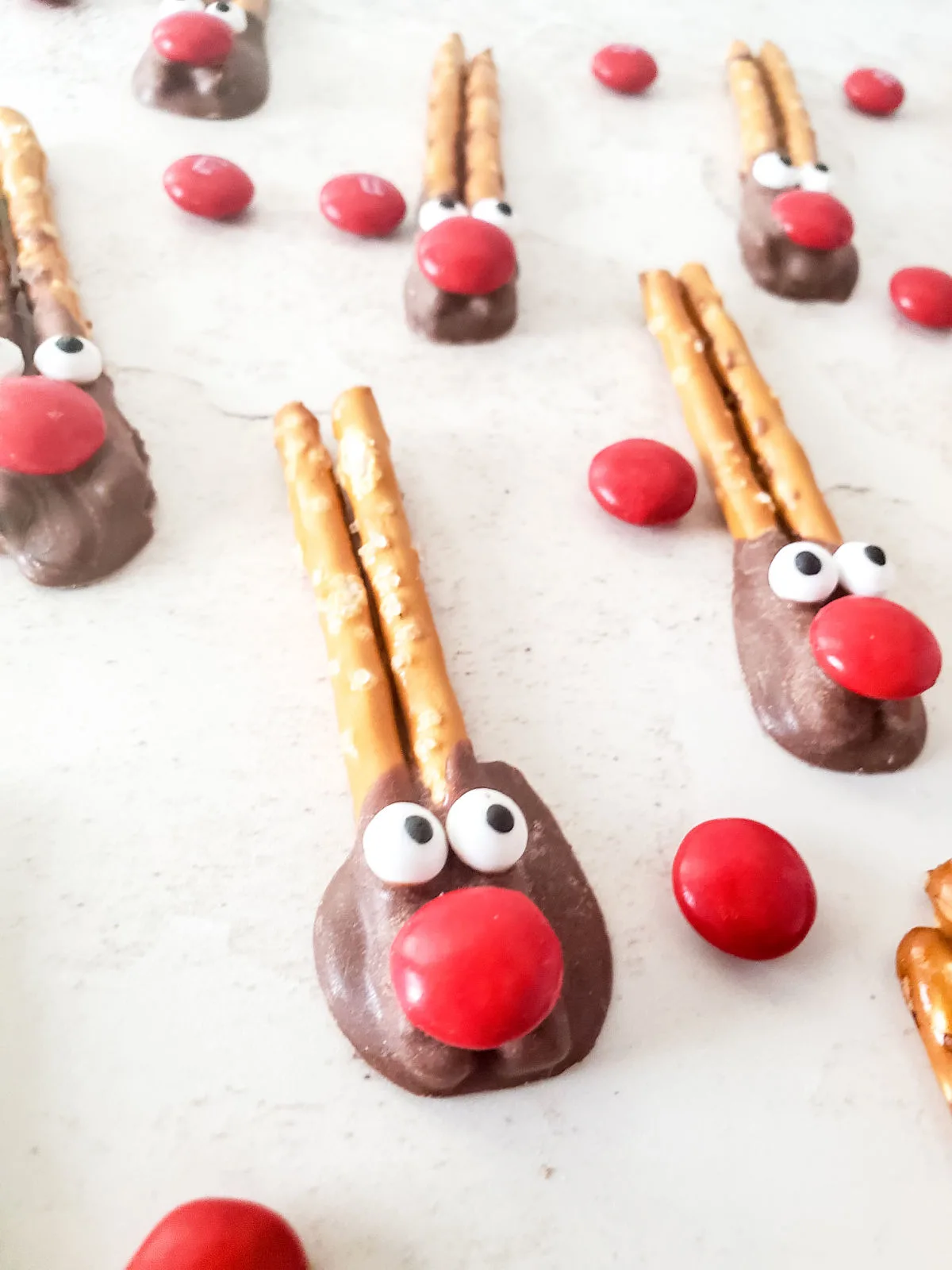 Want to print or save these reindeer pretzels?