With Easter just right around the corner, this Popsicle Stick Easter Chick craft is sure to be a crowd-pleaser.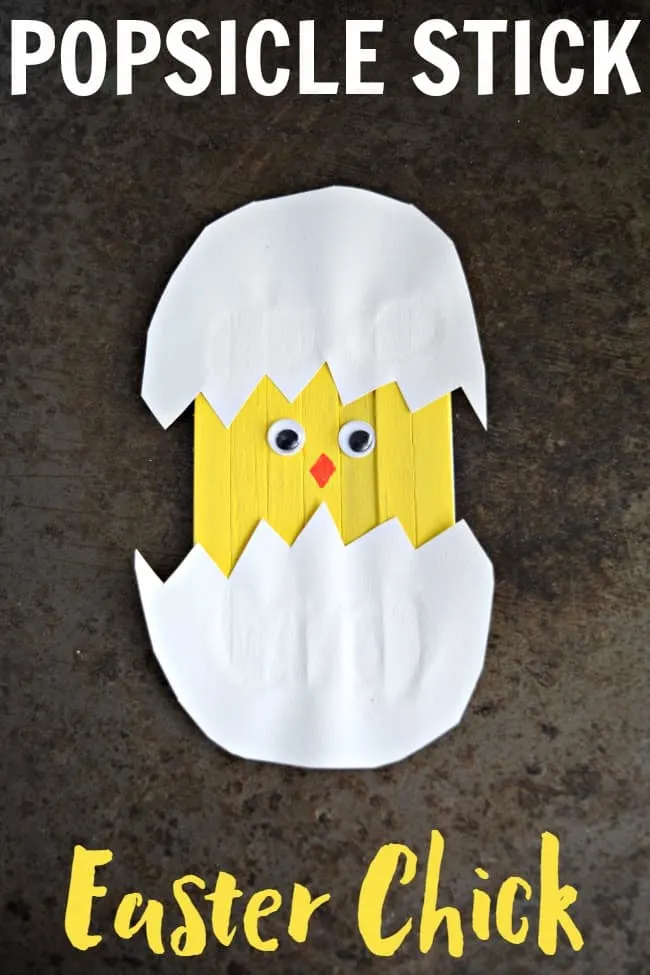 If you have been reading for a while then you already know that I love popsicle stick crafts.


We love this little chick, it's a fun and simple activity for kids to do this Easter.


Supplies you will need:

How to make a Popsicle stick Easter chick!

Start off by cutting out an egg shape from the white construction paper. Then cut in half using a jagged cut to mimic a broken egg.

Glue on the craft sticks to your card stock or cardboard. Allow to dry!

Using the yellow craft paint, paint the craft sticks. Allow to dry!

Once the paint is dry you are now ready to glue on your egg pieces.

Attach the wiggly eyes and draw on a small orange beak.

Finally, if you want to turn him into a magnet I recommend a .75 inch adhesive magnet to hold it up.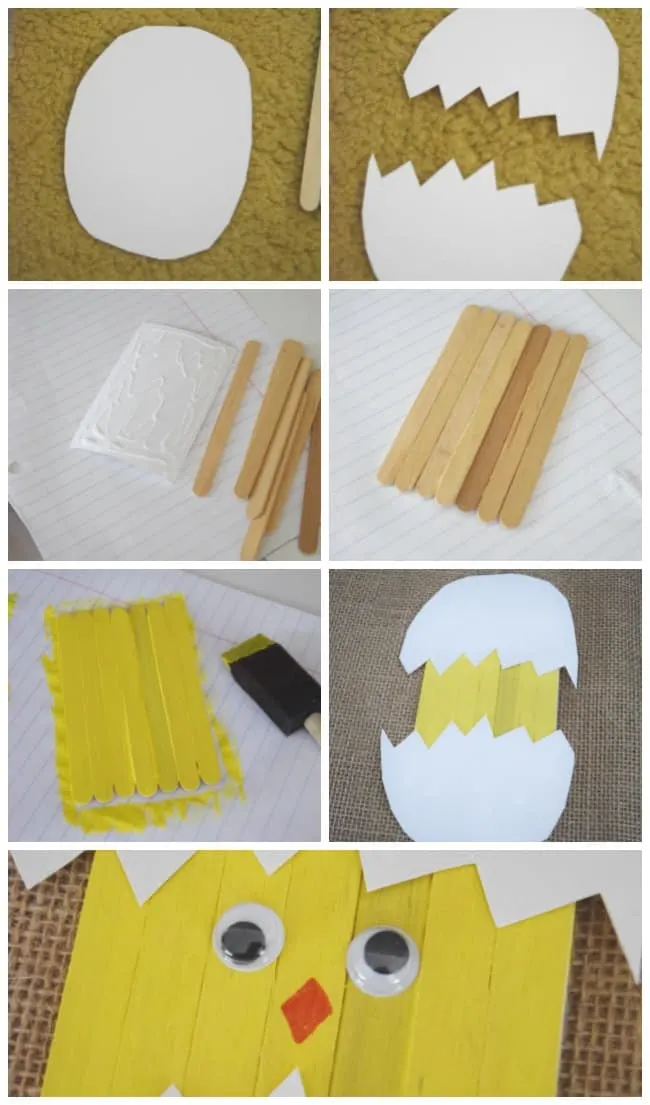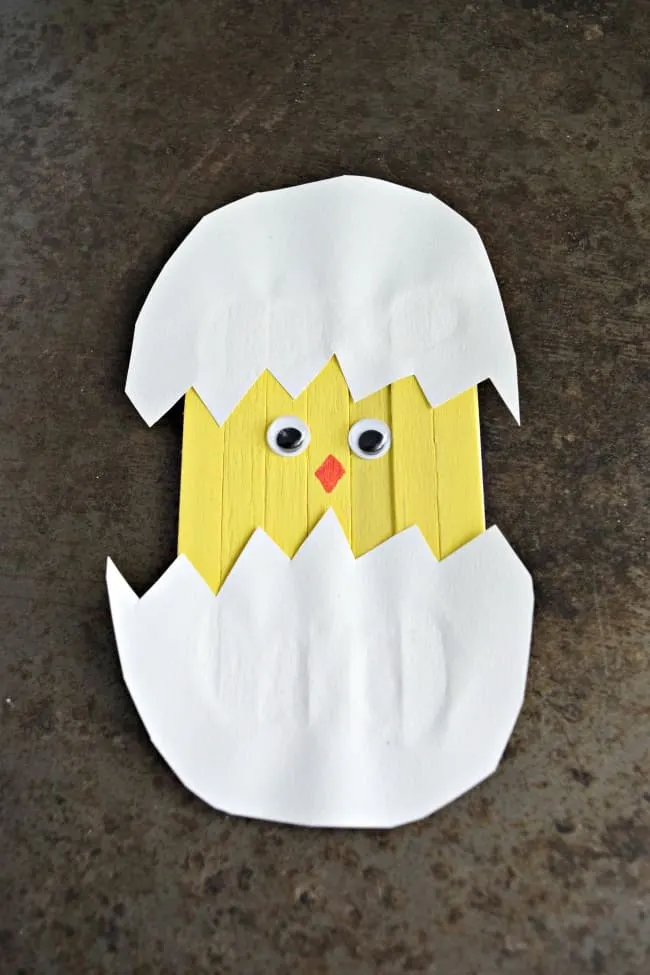 You are all done! I hope you enjoyed this little craft and will share it with your kiddos. A great way to do a little crafting this Easter.


More Easter Crafts

Want to print or save this Popsicle Stick Easter Craft?