Create this popsicle stick monster craft to go along with a fun Halloween book, The Spooky Wheels on the Bus.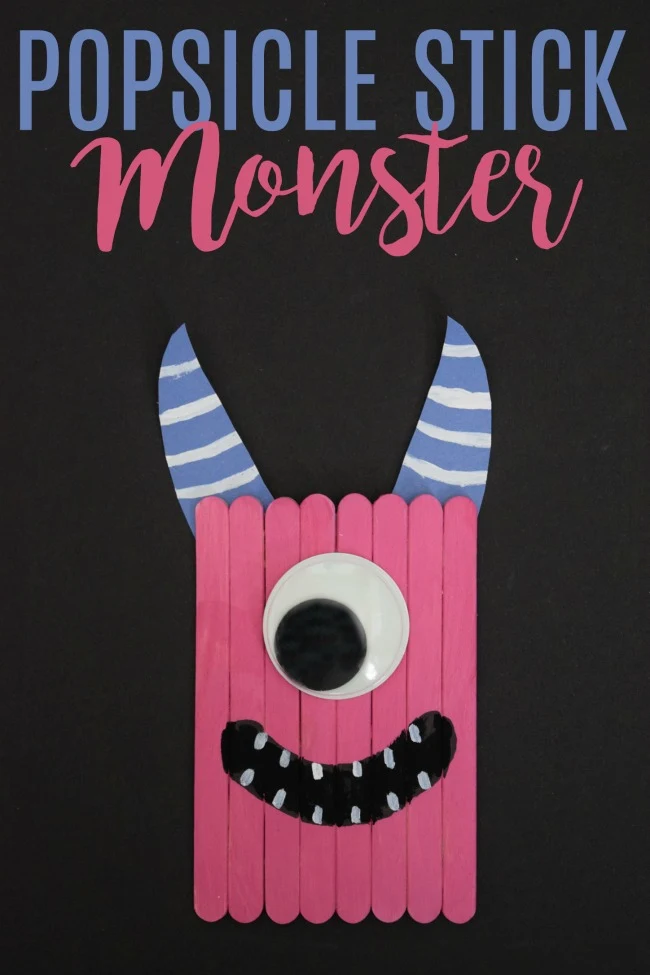 Just in time for Halloween, you can make this bright colored monster. A fun craft to go along with the Halloween book, [easyazon_link identifier="0545174805″ locale="US" tag="thgisli03-20″]The Spooky Wheels on the Bus[/easyazon_link]. This monster is perfect for even the littlest of monsters as it is not spooky at all but just a whole lot of cute.
Things you will need:
8 [easyazon_link keywords="craft sticks" locale="US" tag="thgisli03-20″]craft sticks[/easyazon_link]
magenta, white, and black craft paint
large wiggly eye
blue construction paper
craft glue
Directions:
The first step to creating this super cute one-eyed monster is attaching the 8 craft sticks together. I did this by gluing an additional craft stick across the back as well as 2 smaller ones. If you are having lots of little kids create this craft I would highly suggest just having them paint the sticks beforehand and then glue them directly onto a piece of construction paper. You could also cut out a piece of construction paper smaller than the size of the sticks together and glue them straight to that as well.
If you decided to not paint the sticks first then the next step is to use the bright magenta and paint the sticks. Allow to dry!
Now you are going to glue on the one large wiggly eye. You can pick these up at Hobby Lobby, they are glow in the dark, even better right? As well as paint on (or use a sharpie) the mouth. Once the mouth is dry add some little teeth using white craft paint.
Next, you will cut out two matching horns. Use the white craft paint to create stripes and then glue them onto the back of the monster.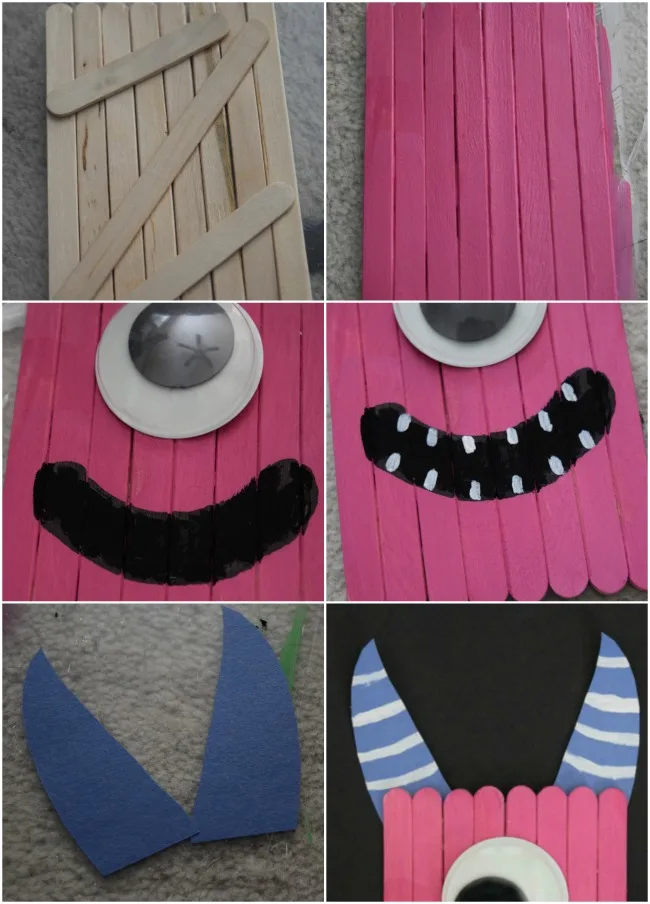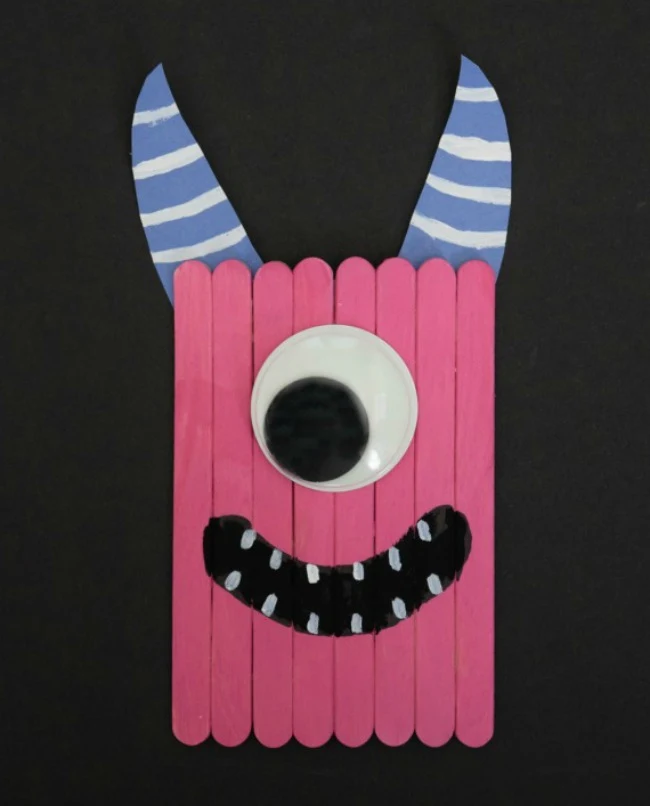 We created this popsicle stick monster in the colors to go along with the one-eyed monster in the book mentioned above. If you don't want to make it like the book monster then you can have your kids paint the monster in all sorts of colors and patterns. You could even make him with one horn in the middle and call him the Purple People Eater. Ha!
If you enjoyed this popsicle stick monster you also might like..
---