These red, white, and blue pretzel bites are super easy to make, made with just a couple of ingredients for that fun and tasty blend of sweet and salty. A patriotic dessert that is perfect for the fourth or any summertime get-together.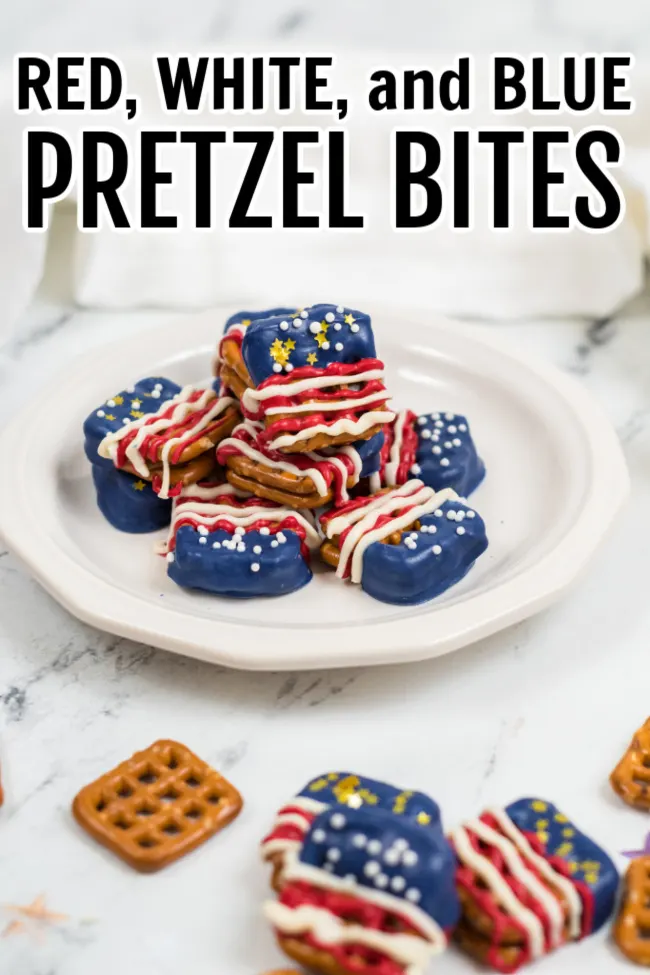 Patriotic Pretzel Bites are so much fun for all of the summer holidays: Memorial Day, Flag Day, 4th of July, and Labor Day! The use of red, white, and blue makes these sweet treats so festive and perfect for your next patriotic party.


Pretzel bites are also the perfect dessert snack for little hands to get involved, helping to make your party prep smooth and simple.


What are Red, White, and Blue Pretzel Bites?


If you are looking for red, white and blue treats that are easy, fun and delicious – you have landed on the right page. Patriotic pretzel bites combine pretzels, soft caramels, candy wafer melts, and sprinkles for a festive holiday snack.




Ingredients you will need:


1 Bag of Soft Caramels (approx. 20)
80 Square Pretzels
1 Cup Each Red White & Blue Candy Melts
Shortening- 3 tsp – 3 Tbsp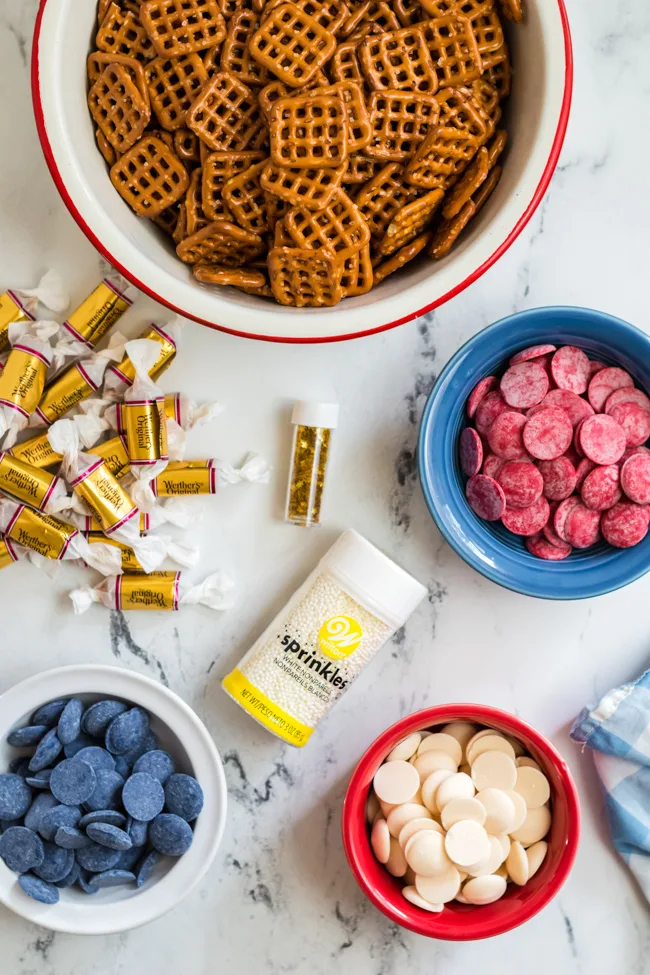 How to make Patriotic Pretzel Bites


Preheat the oven to 250 degrees and line a baking sheet with parchment paper.

Unwrap caramels and cut each one in half.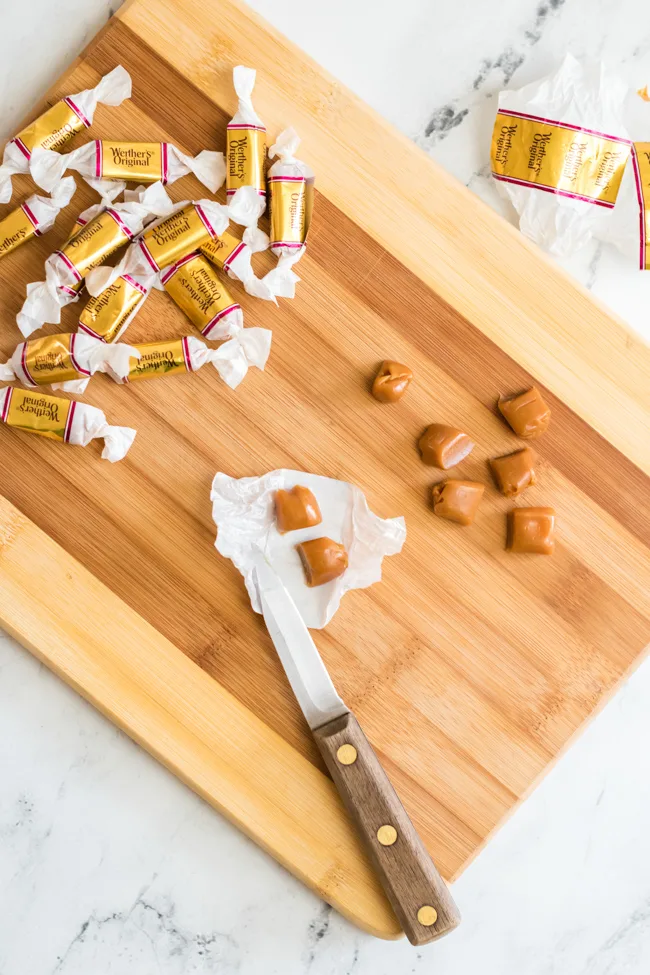 Arrange half of the pretzels (20) in rows on the baking sheet, and top each pretzel with half of a caramel.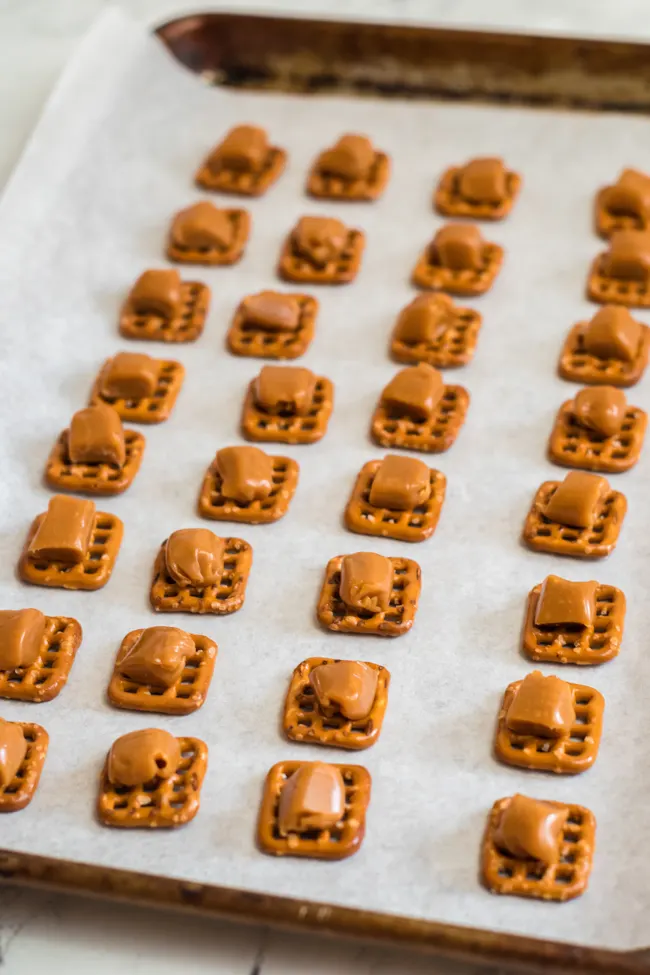 Place the baking sheet in the oven for about 8 minutes, until the caramels are starting to melt.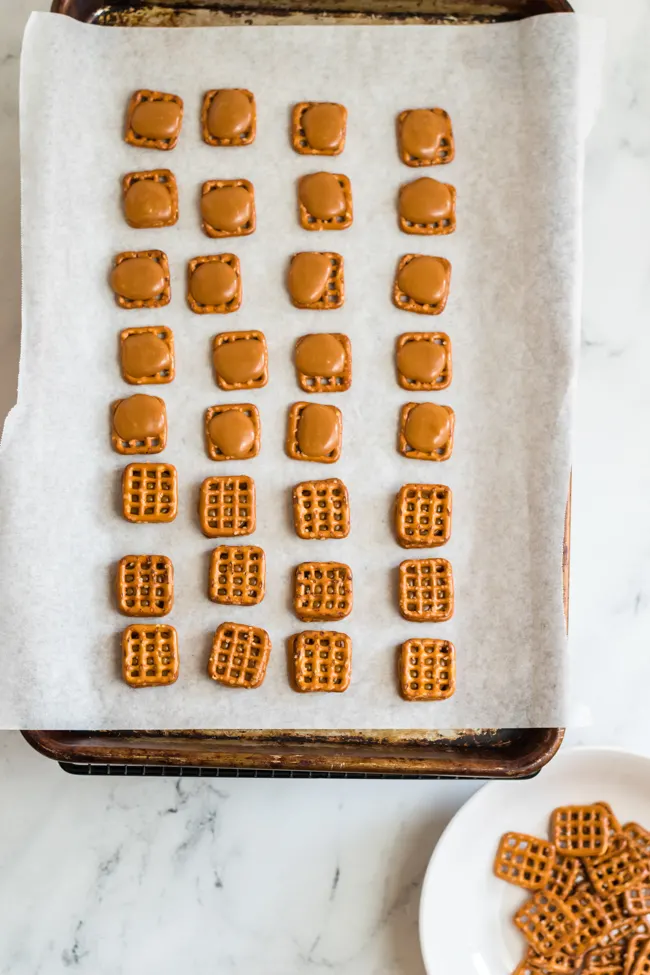 Remove the pretzels from the oven and gently press the remaining pretzels on top of the caramels. Allow them to cool completely.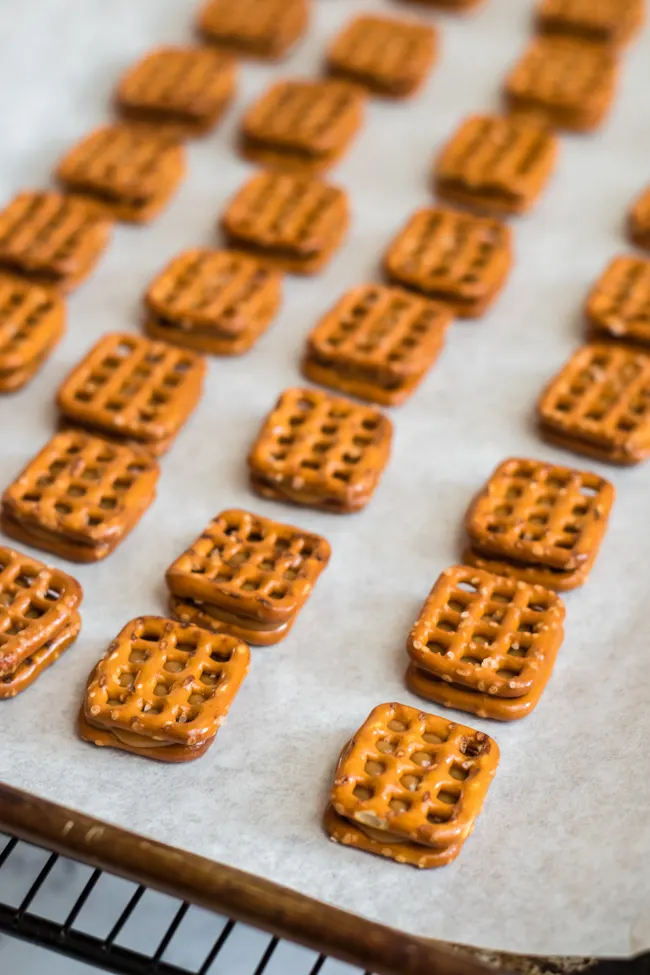 In a double boiler, candy melting pot, or a heat-safe bowl over a small pot of simmering water, melt the blue candy melts. You want the chocolate to be nice and smooth and melted. If needed add ½ a tsp shortening at a time until the consistency is perfect for dipping.


Prepare a counter, table, or another flat surface with wax or parchment paper.


How do I decorate my pretzels?

Dip about 1/3 of each pretzel into the blue chocolate, place it on the prepared surface and sprinkle with white and/or star sprinkles while the chocolate is still soft.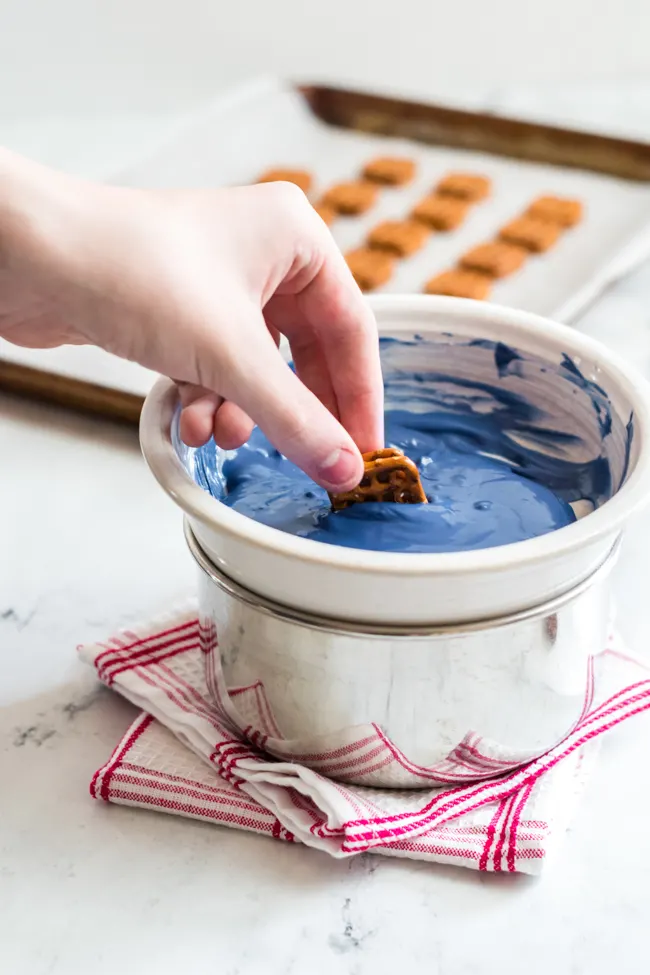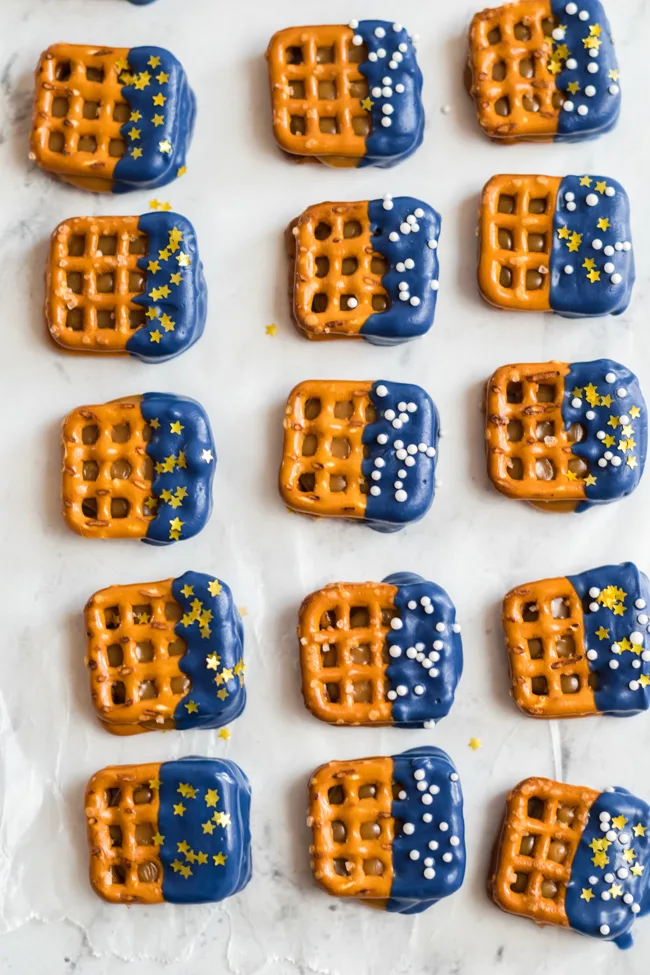 Next melt the white and red chocolate, adding shortening ½ a tsp at a time if needed for a nice smooth consistency.


Working one color at a time, place the melted chocolate in a piping bag, cut the point off, and drizzle on the bottom 2/3 of the pretzels. Follow with the next color drizzling so that you can still see the first color.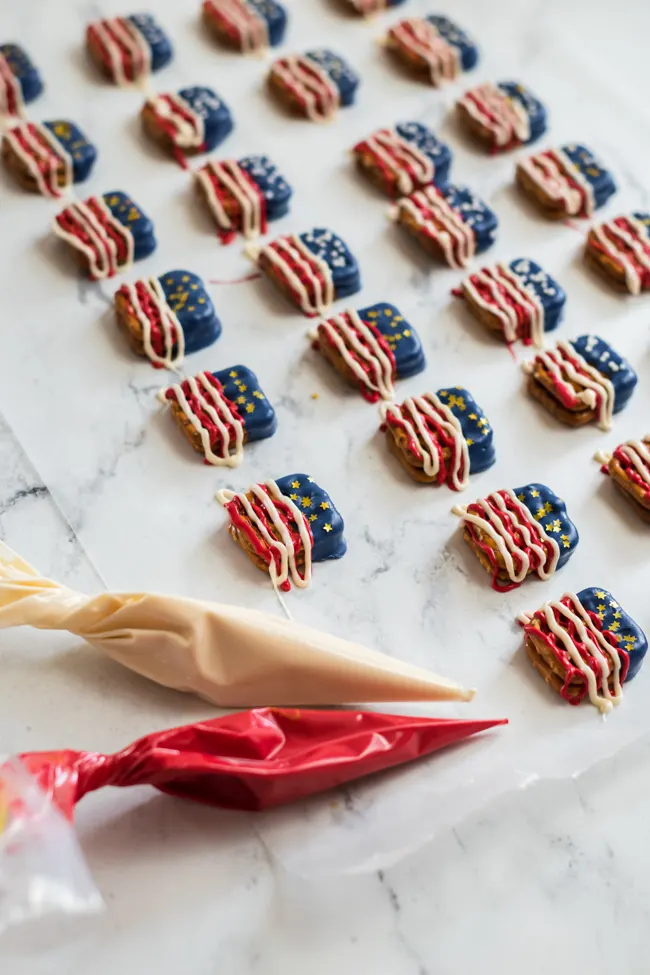 Allow them to cool completely.


How do you store the Red, White, and Blue Pretzel Bites?


Store in an airtight container until ready to serve.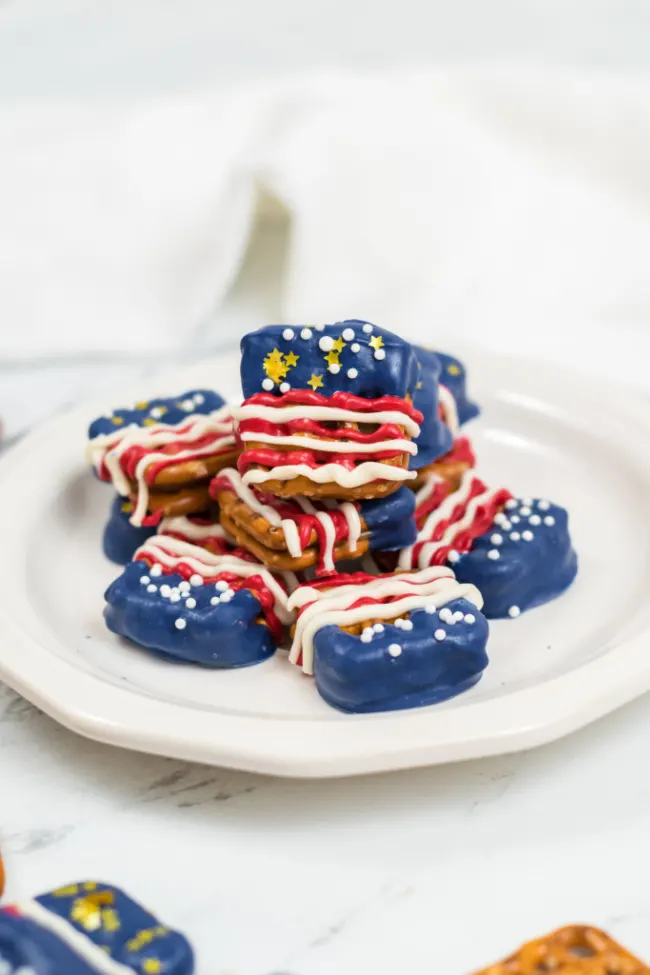 What is your favorite 4th of July tradition?

We love just spending time as a family, getting to see some fireworks, maybe a barbeque and possibly a bonfire with roasted marshmallows. The best day is spent just relaxing and being with those you love.


Even more 4th of July and patriotic posts you don't want to miss!


Want to print or save the instructions to these Red, White, and Blue Pretzel Bites?