Apple pie meets soft gooey rolls for the best fall dessert you've ever had.




This treat is the ultimate twist on cinnamon rolls that will remind you of apple pie but in a cinnamon roll form.


An easy to make breakfast or snack idea.


Ingredients you will need for Apple Pie Rolls


1 box of vanilla cake mix
6 tsp instant yeast
5 ½ cups of flour
2 ½ cups of warm water
½ cup of apple pie filling
1 apple diced
1 tbsp butter
1 tbsp brown sugar
½ cup of oats
an additional ½ cup flour for topping

For the Icing:
1 cup of powdered sugar
1 tbsp milk
or you can substitute both of those for caramel sauce

Although these rolls don't have cinnamon in them, you could certainly add some cinnamon to this recipe.


How to make Apple Pie Cinnamon Rolls


Bloom yeast in warm water and vanilla. Let sit for 5 minutes.


Mix dry ingredients with the yeast and water mixture and kneed dough for 2 minutes.


Let dough rest and double in size for 1 hour.


Roll out dough on a floured surface into a large rectangle.


Spread apple pie filling on the dough and roll up the dough lengthwise and cut into 2-inch segments.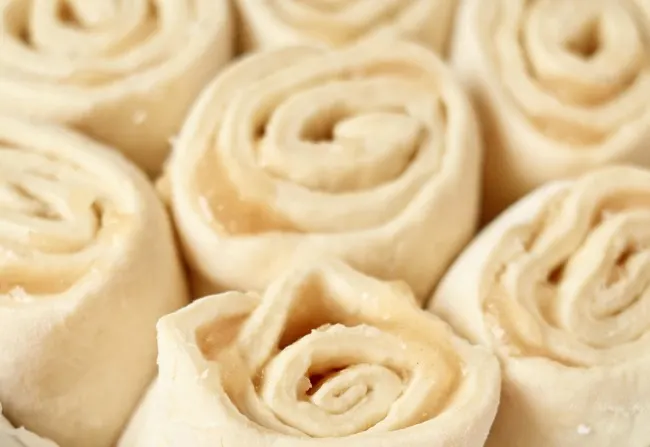 Mix apples, butter, brown sugar, oats, and flour with a fork to create a crumble topping, sprinkle over rolls.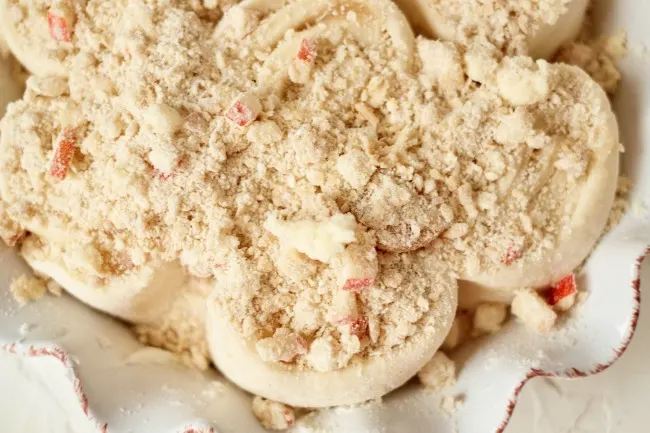 Place on a baking tray and bake at 350 degrees for 25 minutes or until golden brown.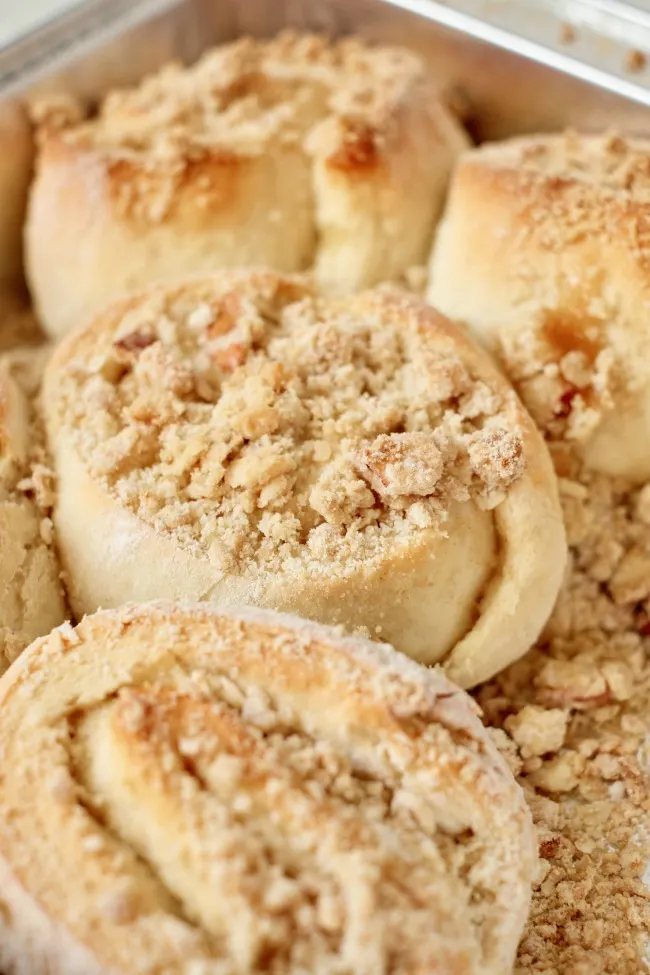 Mix powdered sugar and milk to create your icing and drizzle over the top or drizzle with caramel sauce, whichever you desire.


What kind of pan is best for baking cinnamon rolls?


A greased 9×9 inch baking pan or round 9-inch cake pan.




EVEN MORE DELICIOUS EASY APPLE RECIPES:


Want to print this Apple Pie Cinnamon Rolls Recipe?